A sunset drive over Gates Pass outside Arizona's Saguaro National Park, a half hour west of downtown Tucson, delivers momentary goose bumps. In the vast valley before you, lanky green cacti stand silhouetted against purple-red mountains, a visual rock opera. Hit it just right, and golden light pierces the cactus spines, electrifying their outlines.
Travelers and residents wax rhapsodic about Tucson's Sonoran Desert beauty. But the southern Arizona metropolis isn't just another pretty place. Beyond the sunny surface you'll find rich layers of history, top-notch art, and a food scene so hot that Unesco crowned Tucson the first City of Gastronomy in the United States. These charms, combined with a wealth of free attractions and reasonably priced hotels, make Tucson the Southwest's best affordable escape.
Mountains corral the city of 545,000, with the Santa Catalinas in the north, Rincons in the east, and the Tucsons in the west. Meanwhile, the two halves of Saguaro National Park hug the city's eastern and western edges. Here, scenic splendor comes cheap: $25 buys you a seven-day pass to explore more than 91,000 acres of wildland, where forests of succulents spring from the sand.
For serious saguaro sightings, drive Scenic Bajada Loop in the park's western district, then wander the short Signal Hill Trail, where petroglyphs of deer and decorative spirals swirl across gray and rose-hued sandstone. This art, etched centuries ago by the Hohokam people, only hints at Tucson's history. Hunter-gatherers first settled here circa 10,000 B.C. Some 8,000 years later, ancient farmers sowed the soil with corn and beans—giving Tucson a phenomenal 4,000 years of agricultural history.
If you're hankering for more history, head to Tumamoc Hill, where people lived and farmed as far back as 2,400 years ago. You can meander along the paved trail, past the historic buildings of the University of Arizona's desert laboratory (considered by some to be the birthplace of modern ecology) to saguaro-framed views of downtown. Or hop on a cruiser with the Tugo Bike Share program and cycle a piece of the 137-mile Chuck Huckelberry Loop, the longest multi-use recreational path in the nation. Completed in 2018, the car-free trail is dotted with public art and offers ample opportunities for spotting wildlife, from water birds to Mexican free-tail bats.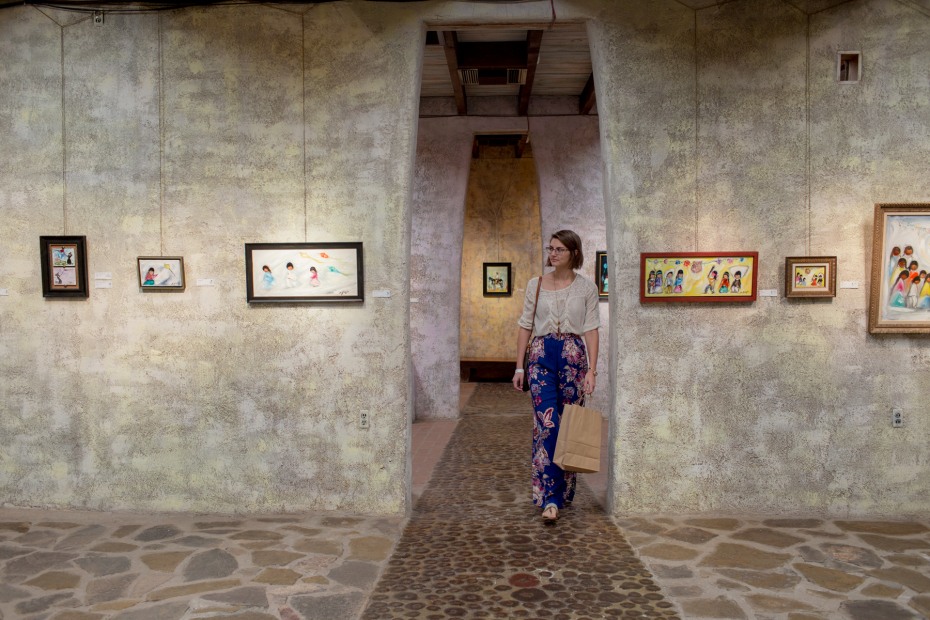 In the Catalina foothills north of town, DeGrazia Gallery in the Sun celebrates Southern Arizona's history and culture through art. Ted DeGrazia—an Arizona-born artist who won accolades for his romantic depictions of American Indians and cowboys—built the gallery using natural materials and mud scooped from the foothills, so his portraits "would feel good inside." For $8, you can gaze at colorful canvases on earth-scented adobe walls, and walk across floors embedded with dried slices of cholla cactus.
Plant-based Mexican food is taking Tucson by storm, thanks to Mexico native Wendy Garcia's restaurants, Tumerico and La Chaiteria. The chalkboard menus change, but you'll always find hefty helpings of vibrant vegan, vegetarian, and flexitarian fare. Using jackfruit and mushrooms, Garcia whips up a meatless green chile "pork" that would satisfy the cravings of a confirmed carnivore. Soy chorizo lends spice to a Sonoran hot dog, while mesquite beans and prickly pear add Arizona flair to iced lattes. 
Striking tableaux await at the University of Arizona's free, nationally renowned Center for Creative Photography. In September 2021, the museum debuted the Alice Chaiten Baker Interdisciplinary Gallery, where you can marvel at the work of Life magazine photojournalist and Tucson resident W. Eugene Smith (through March 2024). Also located on campus, the University of Arizona Museum of Art ($8) showcases a Georgia O'Keeffe, a 15th-century Spanish altarpiece, thought-provoking works on the borderlands, and—June through December 2023—a collaborative exhibit of prints by Southwest artists curated by self-proclaimed art agitator Karl "KRRL" Whitaker.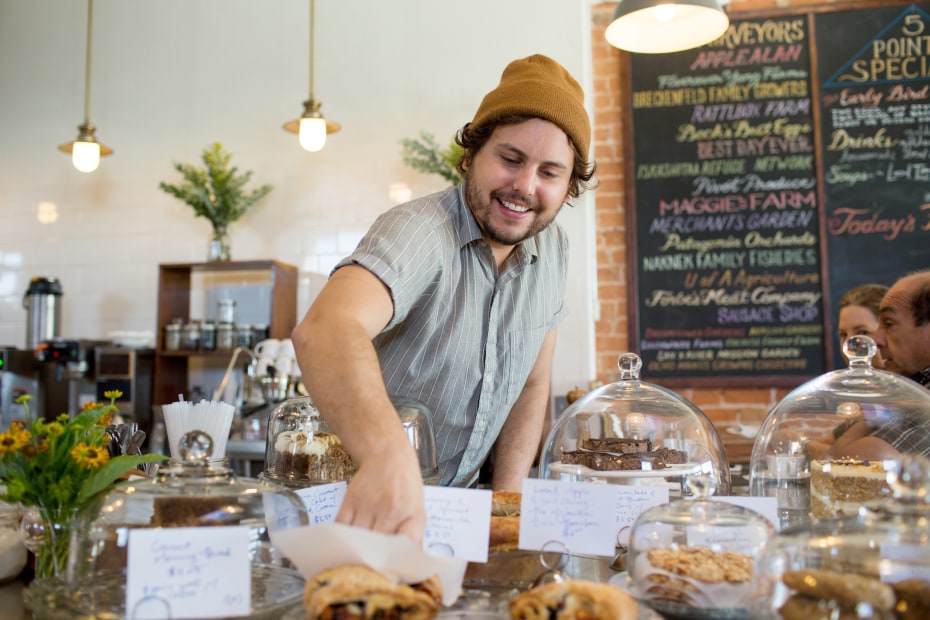 Despite its marquee cultural fare, Tucson remains laid-back and slow paced. "We live in a large city that feels like a small town," says Brian Haskins, who moved here with his partner, Jasper Ludwig, for the sunshine and Mexican food. The couple's 5 Points Market & Restaurant, at the border of the Armory Park and Barrio Viejo neighborhoods, draws diners with farm-to-fork dishes and a cozy front porch. "It's a community gathering place," says Ludwig. Join regulars catching the $5 early-bird special or, for $15, indulge in the vibrant flavors of huevos rancheros or butternut squash breakfast salad.
Another gathering spot is Mercado San Agustin, a white adobe, open-air shopping center on Tucson's west side. Every second Sunday, October through May, bargain hunters can peruse the flea market for antique and vintage gems. In the mercado's tree-shaded courtyard, you can tuck into breakfast burritos or chile-spiked local beef tacos at Seis Kitchen. The mercado's newer annex section is a collection of shipping container shops like Why I Love Where I Live, where you can buy cactus card games, silver saguaro jewelry, and candles in scents such as a monsoon storm in the Sonoran Desert. It's not what you would see at the average market, but then again, this isn't your average city.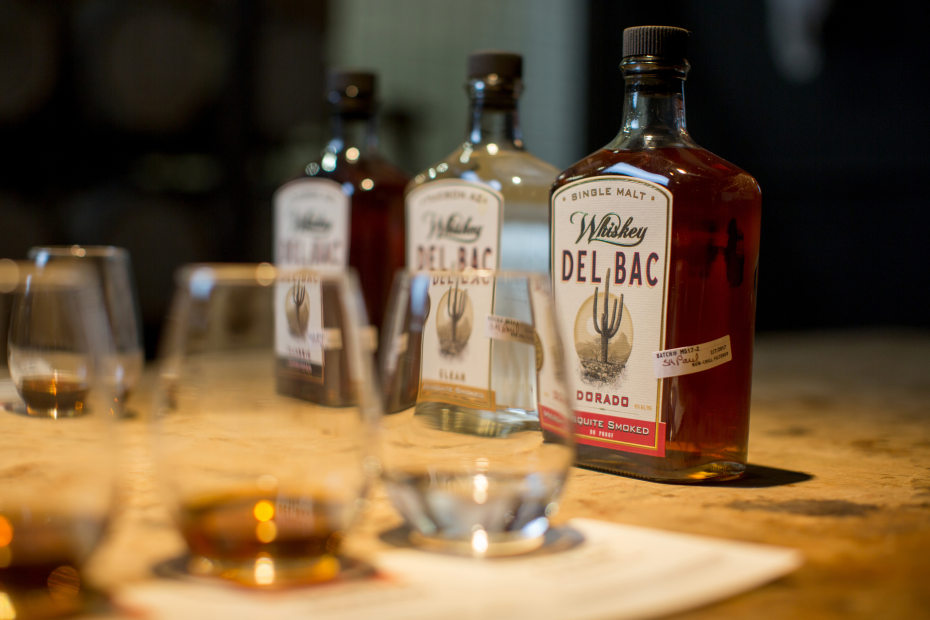 "Tucson has soul," says Stephen Paul, founder of Hamilton Distillers, northwest of downtown. "There's so much depth here." The same could be said of Paul's Whiskey Del Bac, which Esquire deemed a top American whiskey. Reserve ahead for a geekily detailed tour and comprehensive tasting ($25, Fridays through Sundays) to learn how the distillery ages mesquite-smoked and classic single-malt whiskeys in mini barrels, giving spirits the smooth spice of a well-aged Scotch in just 12 months. It's kind of like Tucson, where the close-knit community creates an intoxicating blend of scenery and soul.