Think you know San Francisco? Even longtime locals may be surprised by what they learn—and, in many cases, taste—on these top-notch walking tours. So don a comfortable pair of walking shoes, fire up your sense of adventure, and start exploring.
Foodie Adventures
Sixth-generation San Franciscan Chris Milano leads groups on culinary rambles with Foodie Adventures along 24th Street in the Mission District, the hub of the city's Latino culture. Over three hours, guests visit little-known stops to sample everything from deep-fried chicharrones to pupusas stuffed with pork belly and cheese. Come hungry and book early, as both this and the North Beach—Chinatown tour sell out quickly.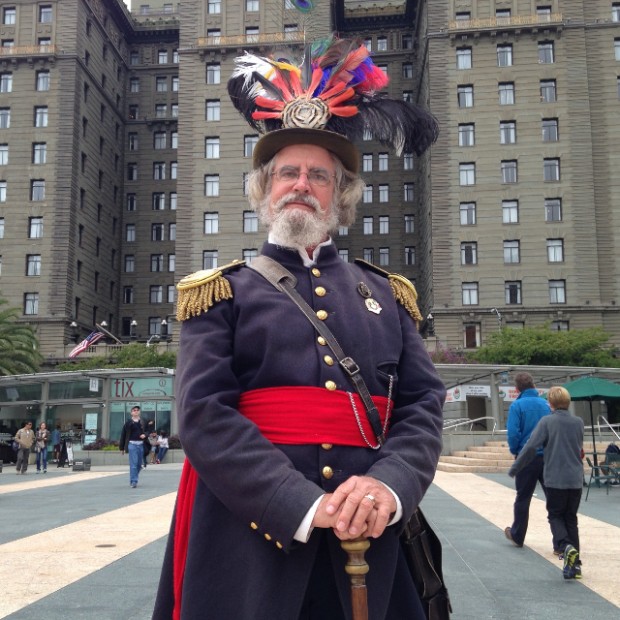 Emperor Norton's Fantastic San Francisco Time Machine
Emperor Norton's Fantastic San Francisco Time Machine's guide Joseph Amster adopts the persona of Norton, a revered local eccentric who declared himself the ruler of the United States and whose death in 1880 made national news. Playing his character down to the feather-topped hat and regal walking stick, Amster leads visitors on a journey through the city's downtown as well as back in time to its days as a lawless frontier settlement. Ideal for families, the tour stops at Lotta's Fountain, a gathering spot for survivors of the 1906 earthquake, and looks in on a portion of a Barbary Coast tunnel tucked into the basement of an art supply store. Amster also offers a time-machine tour of the city's waterfront. 
Wild SF Walking Tours
Smartly dressed, energetic guides for Wild SF Walking Tours lead groups through several distinct neighborhoods, spotlighting local history and social movements. In the back alleys of Chinatown, guests dig in to the Gold Rush. A wander through the Mission traces the district's do-it-yourself spirit back to the Great Earthquake; the gay rights revolution comes to life in the Castro. Other tours include a food tour of Chinatown and Little Italy, and a haunted San Francisco ghost tour.