Not every honeymoon must include a cruise, beach, or spa. Couples who prefer the wild beauty of the great outdoors need more than umbrella drinks to celebrate the start of married life, and Crater Lake National Park is an ideal candidate for a romantic honeymoon getaway.
Crater Lake is the deepest lake in the country at more than 1,940 feet. The lake itself sits in the wide caldera of Mount Mazama, a mountain that was once Oregon's tallest peak before the volcano collapsed roughly 7,700 years ago. It's the state's only national park, established in 1902, and has been a beloved vacation destination for decades.
A honeymoon in Crater Lake National Park offers scenic spots to find some time alone, activities aplenty, and a uniquely beautiful lake. All that's required to complete the recipe is your sweetheart—and your sense of adventure.
Where to Eat In and Around Crater Lake National Park
The on-site dining room at Crater Lake Lodge, like many fine dining restaurants in Oregon, highlights the best local ingredients in its menus. Feast on breakfast, lunch, or dinner with views of the lake.
If you want a little more seclusion, head 28 miles southwest of Crater Lake (a roughly 45-minute drive) to dine at the Prospect Historic Hotel and Dinner House in the tiny community of Prospect. The former stagecoach stop is now a charming B&B with a restaurant that serves dinner from May through October.
For serious comfort food, look no further than Beckie's Café at the Union Creek Resort. Beckie's has been serving hungry guests since 1926. Today, the menu is traditional diner fare, including homemade pies baked fresh daily. The café is about 40 minutes from Crater Lake Lodge.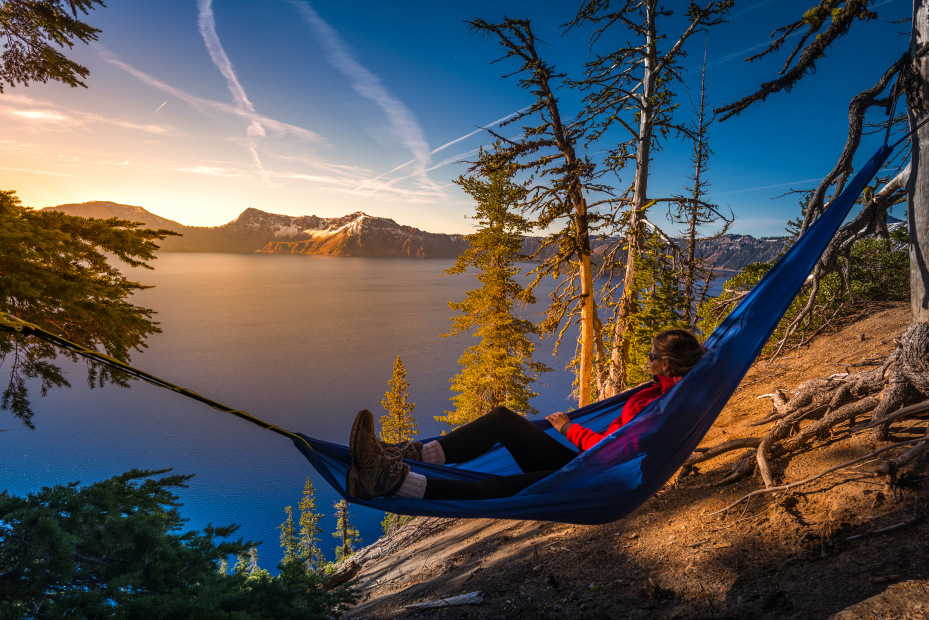 What to Do in Crater Lake National Park
With more than 90 miles of trails, Crater Lake National Park is a hiker's paradise. There are trails at all skill levels, from easy strolls through flowery meadows and old-growth forests to challenging climbs up ancient volcanic peaks and cinder cones—including the top of Wizard Island on the lake. Rangers lead evening hikes up Watchman Peak, an excellent place to watch the sunset and snap photos worthy of a wedding album.
Take in the views from every angle along the 33-mile Rim Drive, which is either a leisurely trip by car or a strenuous one by bicycle. Leave the driving to a ranger, if you prefer, with a two-hour trolley tour along the Rim Drive, with five stops along the way.
Insider's Tip: Pick up provisions at the Rim Village Café in the park before you depart—four roadside viewpoints along the drive have picnic areas for a scenic lunch.
Recreational boats aren't allowed on Crater Lake, but there are guided boat tours offered. Standard tours take two hours to circle the lake. Wizard Island tours allow visitors three hours to explore the island's hiking trails or fishing spots in addition to the standard lake tour. Taking one of these tours, though, requires a steep 1.1-mile hike from the Rim Drive down to Cleetwood Cove and then (this is the hardest part) back up again. Park officials liken it to "climbing 65 flights of stairs."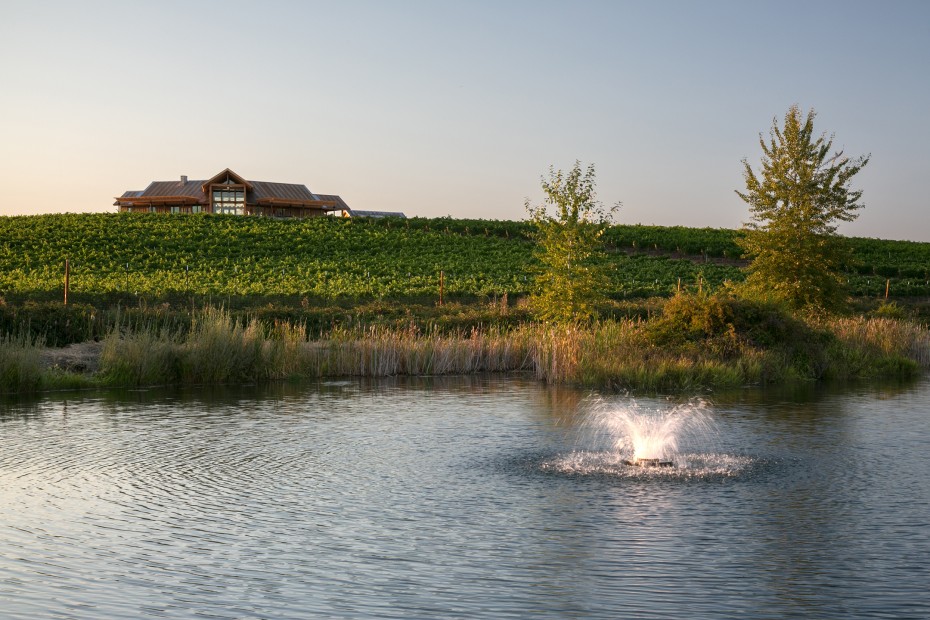 Nearby Places to Celebrate (and Raise a Glass)
Southern Oregon has numerous wineries, several of which can be linked together for a nice wine tasting day trip from (or en route to) Crater Lake. The Upper Rogue Wine Trail includes Cliff Creek Cellars, which boasts vineyard views and estate wines. The tasting room at Kriselle Cellars boasts hilltop views over the vineyards, and cheese plates are available for nibbling while you sip. Both wineries are near Eagle Point, about an hour's drive from Crater Lake.
Add some drama to your outdoorsy honeymoon with a side trip to Ashland, about 90 miles from the lake, to take in a play or two at the renowned Oregon Shakespeare Festival.
When to Go to Crater Lake National Park for the Ideal Honeymoon
While the park itself is open year-round, snow means many park facilities—as well as some roads—are closed during the winter months. Even visitors who make the trip in spring or autumn may find the lake surrounded by snow and some of the roads difficult to manage without chains or snow tires—though, of course, that can mean fewer people vying for viewpoints and more time snuggled up by the fire.
Summer visitors don't get to have all the romantic fun. Wintry conditions mean that the lodge, campgrounds, and even part of the Rim Drive are closed, but intrepid explorers can take advantage of smaller crowds to experience a whole different side of the park. There are six (un-groomed) cross-country skiing trails, from easy to advanced. Rangers lead snowshoeing excursions on winter weekends. Plenty of gentle, snow-covered slopes allow you to unleash your inner child on a sled. What's more, the color of the lake—already an impossibly dark blue that verges on purple—is even more breathtaking against the stark contrast of snowy hills.