Our national park lands are protected for a reason—so we can all experience and appreciate the diverse landscape and precious heritage. And lucky for us, the West is home to some of the most stunning displays of preserved wilderness. While many of the most beloved sites in our national parks are, naturally, the most popular, these vast lands hold an endless number of spectacular destinations, which means it's easy to find something new every time you visit. Ready to roam off the beaten path? Here are a few lesser-known gems for you to discover.
Grand Canyon National Park, Arizona
When we think about why we have national parks, the North Rim is the quintessential example of what makes these lands so special. More remote and less developed than the South Rim, the North Rim is the Grand Canyon at its most majestic. During winter months, the North closes due to snow, making the May through October open period especially precious. Rich meadows, aspen groves, and a spectacular view encourage you to slow down and appreciate the park's past 102 years, as well as the millions of years that came before.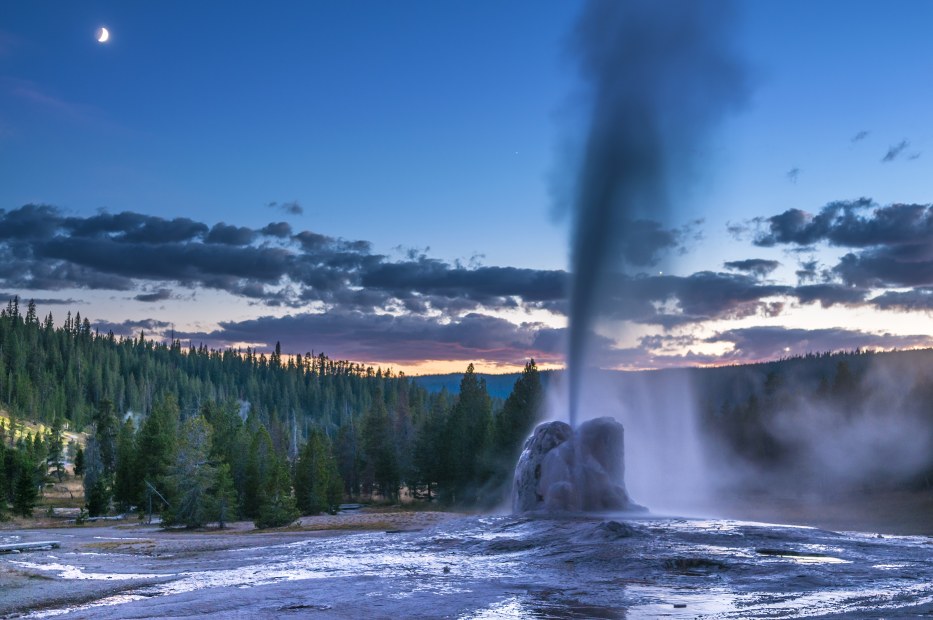 If you want to avoid the crowds at Old Faithful in Yellowstone but still want to see a stunning geyser, head to the Lone Star Geyser. Tucked in a clearing in the lodgepole pine forest near Firehole River, the geyser erupts every three hours and can reach heights of up to 45 feet. It's accessed via the 4.8-mile, there-and-back Lone Star Geyser Trail, an old service road. Bring a picnic and enjoy the peace and pride that comes with having a part of the park all to yourself.
Yosemite National Park, California
Known for its massive waterfall-striped granite walls, Yosemite is home to countless cascades that lure hikers and sightseers to find the best vantage points. Illilouette Fall isn't as heavily visited as some of its other valley sisters, probably because it's not visible from any road. Get out of the car at Glacier Point and hike for two miles on the Panorama Trail to get closer to the 370-foot falls as it tumbles over granite rocks and slides toward the valley floor. While Illilouette Fall is present year-round, waterfalls in Yosemite peak in May when most of the snowmelt occurs.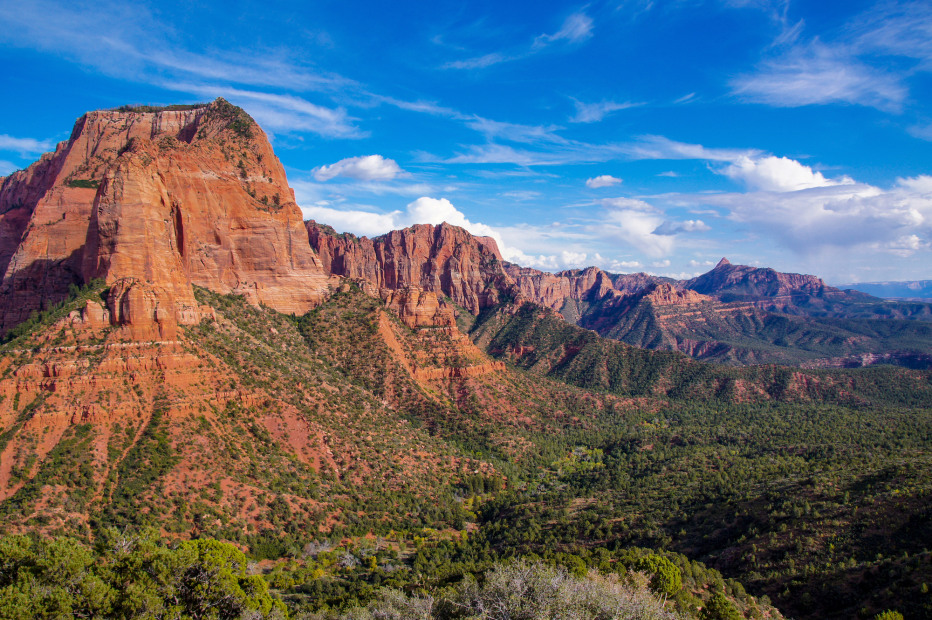 Zion National Park, Utah
The Kolob Canyons section of Zion National Park doesn't get as much attention as the main canyon but has some of the best hikes in the entire park. The Taylor Creek Trail (five miles roundtrip) takes hikers into a box canyon, jumps back and forth over the creek, passes by two historic cabins built in the 1930s, and eventually leads to Double Arch Alcove—a cave-like sandstone formation where repeated flash floods have undercut a shelf, forming an alcove. The streaks of colorful patina come from water seeping through the porous sandstone.
Joshua Tree National Park, California
The grizzled-looking plants that give Joshua Tree its name rise scattered throughout desert plains, along with rugged mountains, boulders and buttresses, and gold-mining ruins. For a short and easy day hike, ditch the popular Split Rock Trail in favor of the less-visited Indian Cove Nature Trail in Indian Cove Campground. Here, you can admire the dramatic rock formations of the surrounding mountains with nary another visitor in sight. This loop trail is a little more than half a mile long, so you can dip back into town for lunch.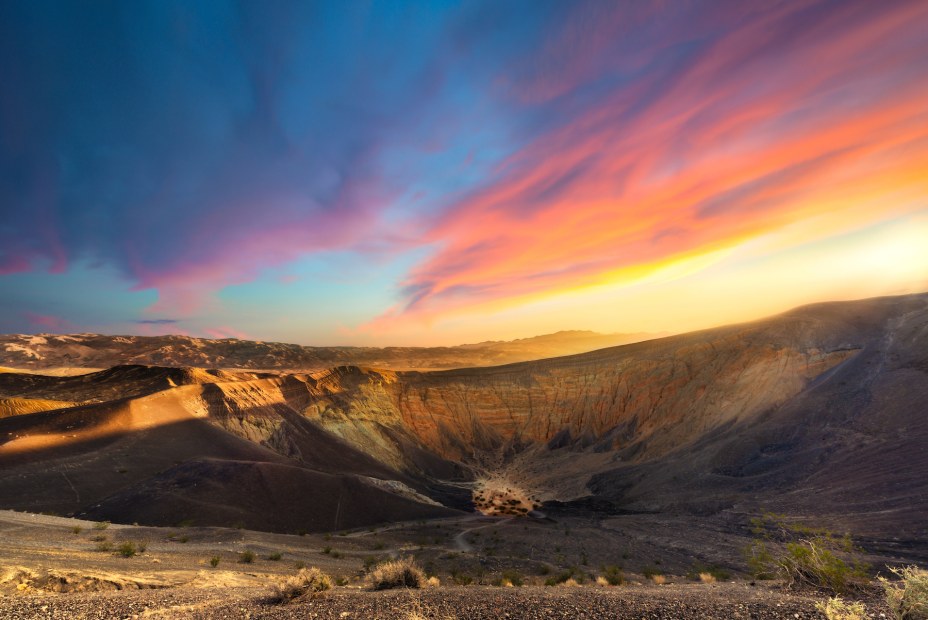 Death Valley National Park, California
In the northern part of Death Valley, Ubehebe Crater is known as a maar volcano—formed by powerful earth forces. Up to 600 feet deep and half a mile across, it was created as recently as 300 years ago, by steam and gas explosions that resulted from hot magma reaching ground water. The colorful hole in the ground with its striped layers of sedimentary soil can be viewed from the parking lot, but do plan to get out and walk around the rim, if not down to the bottom of the main crater, for an extra-special experience.
Glacier National Park, Montana
The Going-to-the-Sun Road is popular for a reason, but if you're willing to travel elsewhere, you'll find other awe-inspiring sights. Fewer visitors make the trek over to the Two Medicine area of Glacier, but those that do aren't disappointed. Cobalt Lake Trail is just over an 11-mile round trip that gains 1,450 feet on the way up, taking you through an area of beaver ponds, into forests rich with wildflowers, and even across a suspension bridge. The trail ends at the stunning Cobalt Lake, a quiet location with breathtaking views of Mount Rockwell and Sinopah Mountain.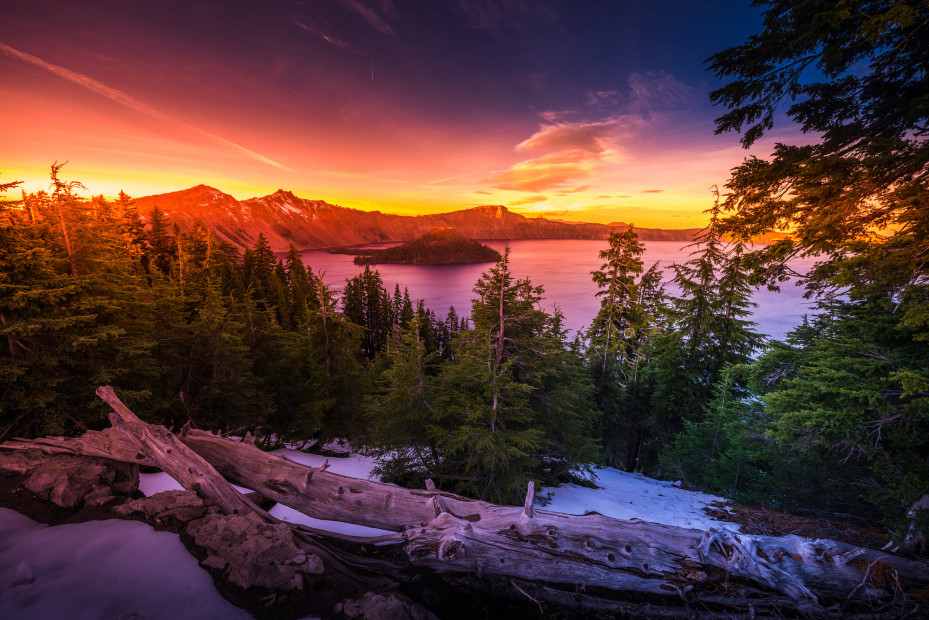 Crater Lake National Park, Oregon
For a quieter side of Crater Lake, consider visiting at sunrise or sunset, when the changing light and fewer fellow outdoors enthusiasts promises a new perspective. Make some time to watch the sun go down with a sunset hike to Watchman Peak (the trail is 1.6 miles). You'll gain 420 feet on the moderate ascent to the fire lookout, and the views of Wizard Island, surrounding Cascade peaks, and Crater Lake's miles-wide caldera are some of the best. You may just be the only one there.