More than 10,000 state parks grace the United States, drawing over 750 million people to their varied splendors yearly. How to pick the best in the West? To be sure, all of the parks that follow are gorgeous, filled with fascinating things to see and do, and often less crowded than nearby national parks. In addition, each possesses an element that's emblematic of its state, something you won't find just anywhere. It's not easy to choose favorites, but these are Via's. You'll love a visit to any of them.
Point Lobos State Natural Reserve, California
You could happily spend a lifetime delving into California's natural beauty and human history. Or you could visit Point Lobos State Natural Reserve for an exhilarating crash course.
Just south of Carmel-by-the-Sea, this promontory of rocky fingers, hidden coves, and coastal woods alongside a powerful sea perfectly distills the state's essence in ways that other parks can't. From just offshore, you'll hear the barking of California sea lions—in Spanish called lobos marinos, or "sea wolves." Along 10 miles of easy trails, you'll find California golden poppies (the state flower), coveys of California quail (the state bird), and shell fragments left by the continent's first inhabitants. In early winter and spring, you might see migrating gray whales. In a wooden cabin built by Chinese fishermen in the 1850s, exhibits illuminate how people have used the land: a quarry for stone used in the old San Francisco Mint, an abalone cannery, a coal-shipping harbor, and, quintessentially Californian, a failed real estate scheme.
The park's soul has always been its grove of Monterey cypress trees, one of only two native stands left in the world. (The other is at Cypress Point, just across Carmel Bay.) Easily accessed by the 0.8-mile Cypress Grove Trail, the trees have been torqued into spectral shapes by the wind and salt spray, their roots clinging to rocks. They stand proud in a place of beauty and challenge, like those who call California home. —C.H.
Smart Tip: Check the park website before you go, because Point Lobos may soon institute a reservations system for day visitors.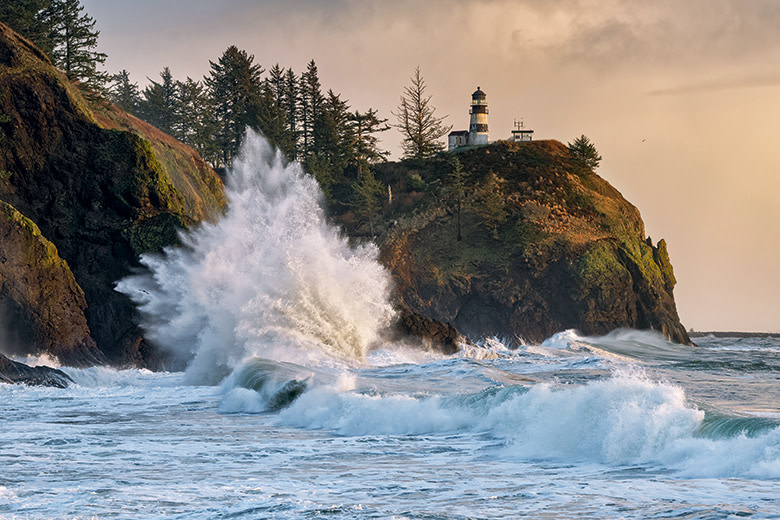 Cape Disappointment State Park, Washington
At Cape Disappointment State Park, the Columbia River collides with the Pacific Ocean in a roiling waterway that frustrated early explorers looking for the river's entrance and earned the headland its name. Today, the spot stands as an emblem of the Northwest: turbulent ocean meeting towering sea cliffs, and driftwood-strewn beaches fringed by forest. You'll also find two lighthouses—one with restored Victorian-era keeper residences, where visitors can stay overnight—and an interpretive center devoted to Lewis and Clark, who visited in the 19th century. —Christopher Hall
Smart Tip: Stroll the two short trails that lead to parts of Confluence, artist Maya Lin's contemplation of the Columbia River in the form of a multisite art installation.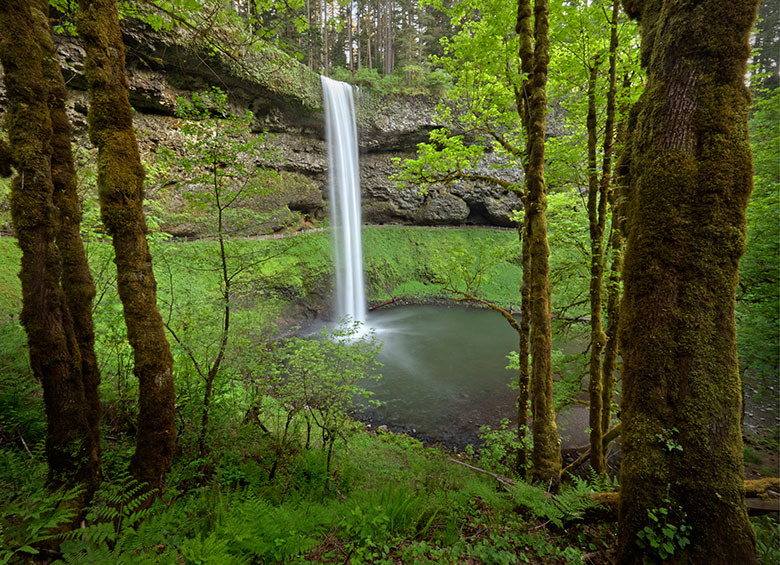 Silver Falls State Park, Oregon
The largest state park in Oregon amounts to a natural microcosm of what's great about this corner of the continent, with a moody rain forest, stunning waterfalls, and hiking trails that take you deep into the 9,200-acre preserve. At Silver Falls State Park, near Salem, calypso orchids hide among the firs and maples, while cataracts up to 177 feet high punctuate a misty canyon. The 8.5-mile Trail of Ten Falls draws hundreds of thousands of hikers each year to its spectacular cascades, not just for the sights, but also for the powerful sounds. —Tim Neville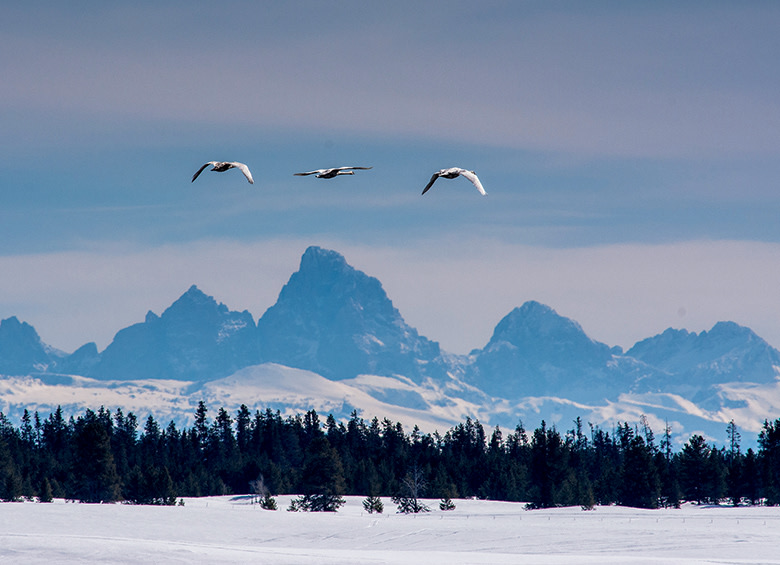 Harriman State Park, Idaho
The Gem State boasts some otherworldly parks—such as sand-swept Bruneau Dunes and craggy City of Rocks National Reserve—but Harriman State Park is Idaho's hidden jewel. Located on a wildlife refuge within the Greater Yellowstone Ecosystem, Harriman provides a quiet sanctuary year-round, and its 20-plus miles of hiking, biking, and skiing trails afford views of the towering Teton Range. Whether you're looking to hook a giant rainbow trout on Henry's Fork or spot a trumpeter swan on Silver Lake, Harriman offers a pristine oasis off the main tourist track—like Idaho itself. —Tara Morgan
Smart Tip: Take a guided horseback tour of the park in September, when you can hear the bull elks bugle during rutting season.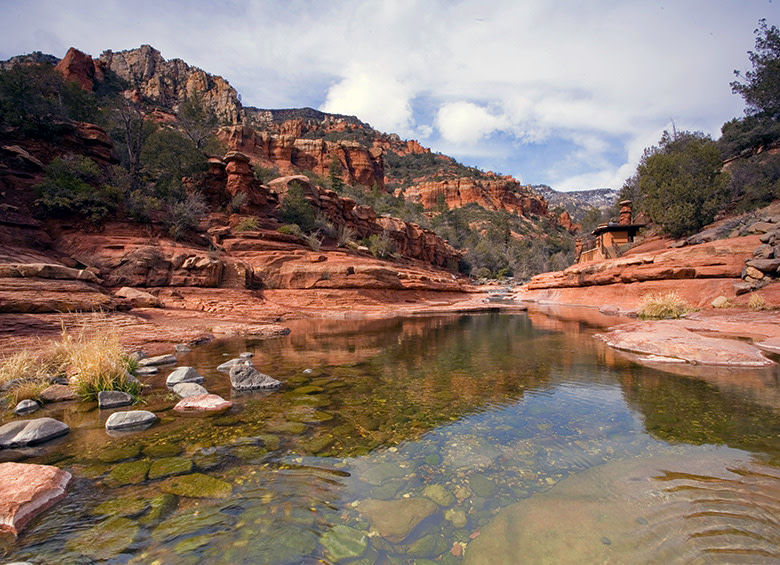 Slide Rock State Park, Arizona
Less than 10 miles north of Sedona's surreal landscape, in an intimate red rock canyon tufted with juniper trees, you'll find nature's answer to a water park. At Slide Rock State Park, Oak Creek narrows to an 80-foot-long chute of smooth sandstone, where squealing children and adults ride down a series of mini cascades into cool pools. Slabs of russet sandstone on either side make ideal sunbathing spots—or diving boards.
But Slide Rock is more than its thrill ride. You can also stroll scenic trails suffused with junipers' herbaceous scent, or peer into Arizona's pioneer history at the Pendley family homestead and orchard. There you can see the 1927 home, peruse antique farming equipment, and, between August and October, pick or purchase Red Delicious apples. During the fall festival, you can also sip fresh-pressed cider, watch a blacksmithing demo, or build a scarecrow. —Keridwen Cornelius
Smart Tip: As the name implies, Slide Rock is slippery, so wear water shoes. Spring to fall, water temperatures range from about 50 to 68 degrees.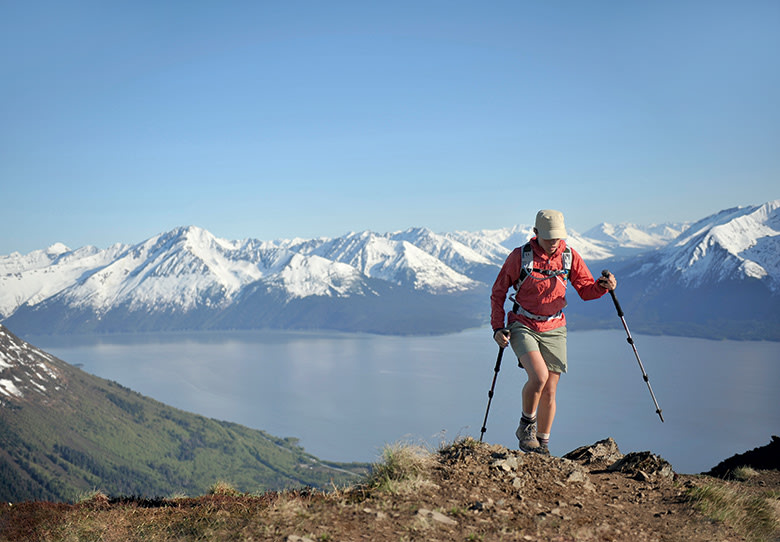 Chugach State Park, Alaska
Anchorage's "neighborhood" park boasts some truly wild Alaskan scenes, among them rocky coastlines, moose browsing through groves of birch and cottonwood, and soaring, snow-covered mountains. Occupying nearly 500,000 acres yet located almost entirely within city limits, Chugach State Park feels like a world apart from the urban core. From downtown, it's a short drive to the glacial blue Eklutna Lake, the park's largest body of water, or the Eagle River Nature Center along the old Iditarod Trail, just one of its many paths for hikers, wildlife watchers, and other escapees from city life. —Chris Woolston
Smart Tip: In late August, bring a bucket to enjoy the bounty of wild blueberries on Chugach's mountain slopes. Bears also like blueberries, so if you happen to see one, be prepared to give it a wide berth.
City of Rocks State Park, New Mexico
From a distance, City of Rocks State Park looks less like a city than a troll village fashioned from 35-million-year-old rock. Blobs of volcanic tuff about four stories high—the likes of which exist in only a handful of places around the world—cluster amid cow's tongue cactus and yucca plants. About seven miles of trails traverse the formations, and an astronomical observatory hosts nighttime events under some of the darkest, clearest skies in the country. All of it takes up just four square miles of the Chihuahuan Desert roughly 90 miles west of Las Cruces. It's a unique detour well worth taking. —T.N.
Smart Tip: Find gratifying diversion any time of year in the park's botanical garden, filled with New Mexican plants such as red-tipped ocotillo and fuzzy cholla cactus.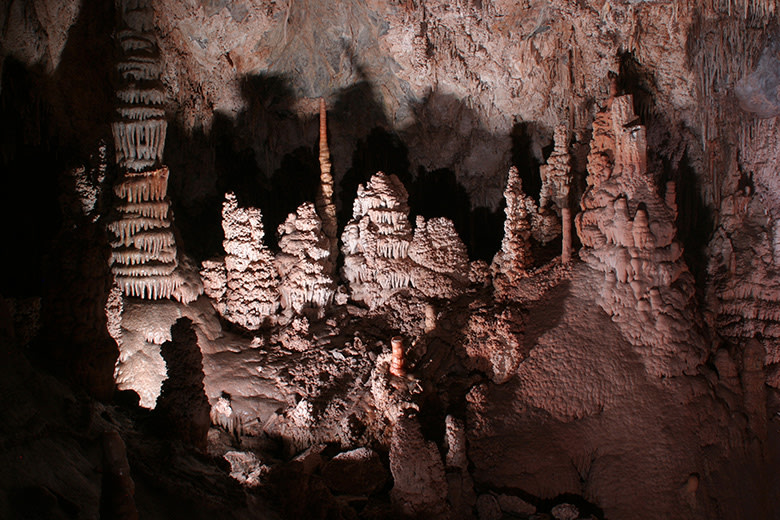 Lewis & Clark Caverns State Park, Montana
Montana keeps some of its most memorable scenery underground. At Lewis & Clark Caverns State Park, twisting passageways lead to cathedral-like chambers adorned with stalactites, stalagmites, and limestone formations impersonating frozen waterfalls. The two-hour guided tour of Montana's first state park, 45 miles west of Bozeman, has been a local rite of passage for generations. Tours include over 600 stairs, strategically placed handrails, and plenty of lighting—and generally take place only May through September. But the caves are never empty: Six bat species, such as a large colony of rare Townsend's big-eared bats, live there year-round.
Aboveground, you can fish or float the Jefferson River or take inventory of birds and wildflowers along 10 miles of hiking trails. The cave visitor center presents the region's mesmerizing geology and rich history, such as the tale of the park's two namesake explorers who once camped nearby, never suspecting the amazing world beneath the surface. —C.W.
Smart Tip: On most Sundays and Tuesdays in summer, you can sign up for a Wild Cave Tour, an authentic spelunking experience with only headlamps for illumination.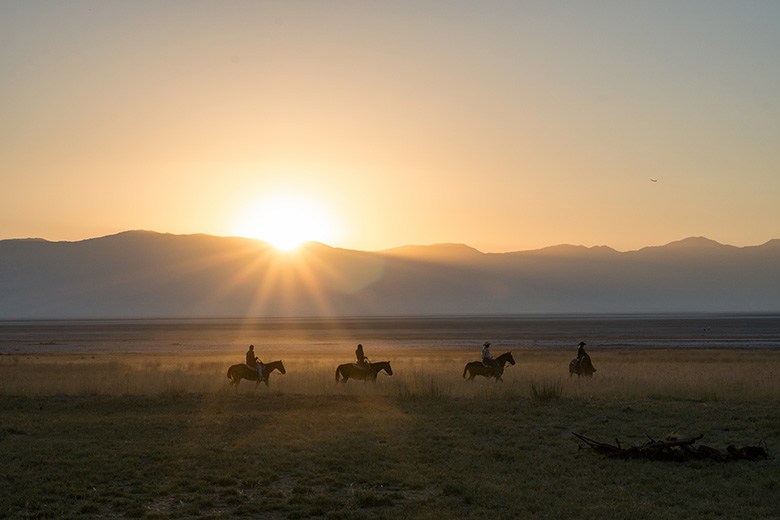 Antelope Island State Park, Utah 
The state of Utah is spoiled for stunning parks, but it would be difficult to find one as classically Western as Antelope Island. The 15-mile-long, five-mile-wide landmass within the Great Salt Lake, accessed from a two-lane causeway attached to its northern tip, not only offers ample adventures backdropped by views of the snowcapped Wasatch Range and Sierra Nevada, but is also a literal home on the range—"where the buffalo roam and the deer and the antelope play."
The island is justifiably famous for its wildlife, and there are many ways to encounter it. A roving herd of 550 to 700 bison (the correct name for American buffalo) moseys along the beaches, joined by millions of shorebirds. Mule deer and pronghorn inhabit the grasslands; bald eagles and bighorn sheep perch on hillsides. You can check out all of this while hiking more than 40 miles of trails, riding a rented horse, or cruising the prairies on an electric bike. The park even boasts fascinating history, viewable on a ranger-led tour of Fielding Garr Ranch, Utah's oldest continuously inhabited pioneer-built home. —K.C.
Smart Tip: Every fall, hundreds of wranglers participate in a one-day bison roundup to check the herd's health. Visitors can rent or bring a horse and ride along, or watch from a distance.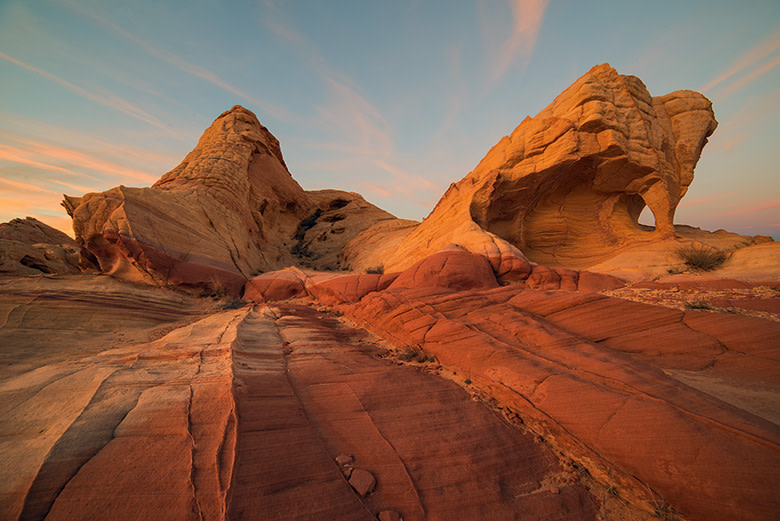 Valley of Fire State Park, Nevada
The desert sun seems to light Valley of Fire State Park from within. About an hour northeast of Las Vegas, Nevada's most accessible and photo-ready expanse of naturally sculpted sandstone presents an exquisite counterpoint to the Strip's neon glare. The state's first park opened in 1934, but people have traversed this world of cliffs, boulders, slot canyons, and arches for much longer. Walk the three-quarter-mile round-trip path to Mouse's Tank, a natural basin named for an American Indian renegade who hid there in the late 1890s, and you'll see an array of 1,000-year-old petroglyphs, etchings of hunters, animals, and spiritual figures. Modern-day visitors drive the six-mile White Domes Road for close-up looks at gardens of red rock. Valley of Fire Road, a Nevada Scenic Byway, provides easy access to the wild and rugged southern end of the park. Wherever you go, the rocks change hue and mood with the shifting angles of the sun and the passing of seasons. —C.W.
Smart Tip: The most recognizable sights in the park are Fire Wave, an undulating, striped formation, and Elephant Rock, an arch that seems to sport a long trunk. Both are best viewed at sunrise and sunset, the edges of park hours.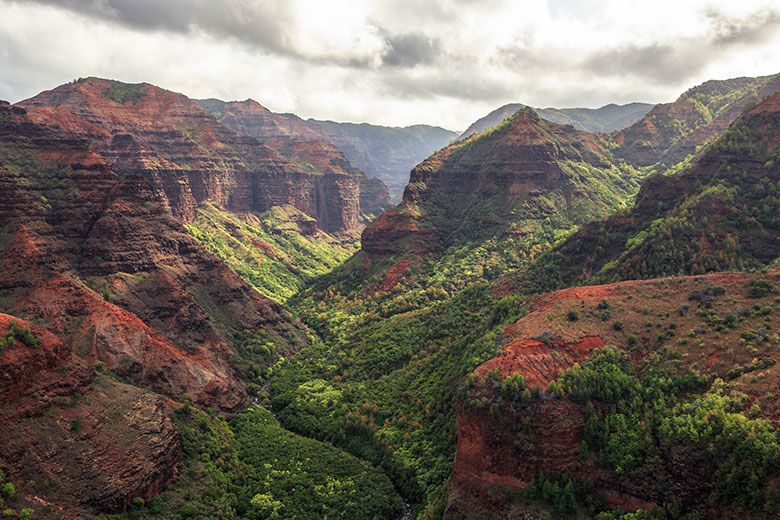 Waimea Canyon State Park, Hawaii
At 14 miles long, up to a mile wide, and more than 3,500 feet deep, the gorge at the heart of Kauai's Waimea Canyon State Park wows by its size alone. But there's more to this geologic marvel than impressive numbers. Two linked trails lead to rust-red cliffs, rushing waterfalls casting prismatic rainbows, and crags vivid with green vegetation. At the canyon bottom flows the river—waimea is Hawaiian for "reddish water"—that continues to carve this magnificent cleft in the earth. —C.H.
Smart Tip: Waimea Canyon Lookout provides the most panoramic view of the park, with Pu'u Hinahina running a close second. At both, arrive early to score a parking spot and avoid crowds.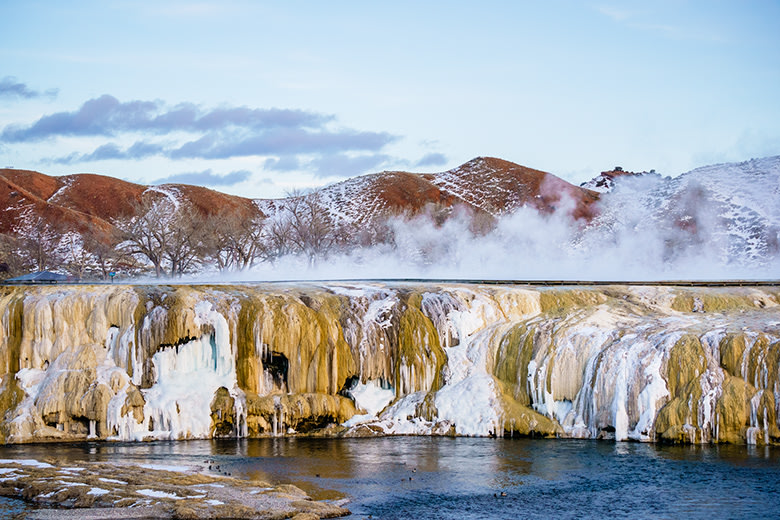 Hot Springs State Park, Wyoming
Much of Wyoming feels elementally Western, but Hot Springs State Park, near Thermopolis, thoroughly embodies the frontier. You can see bison on the sagebrush prairie, walk past travertine terraces along the Bighorn River, and—most important—relax in 104-degree natural spring water at the bathhouse: no added chemicals, no fuss, no charge. Lawmakers have promised that visitors will always and forever be allowed to soak for free, a gesture of true Western hospitality. —C.W.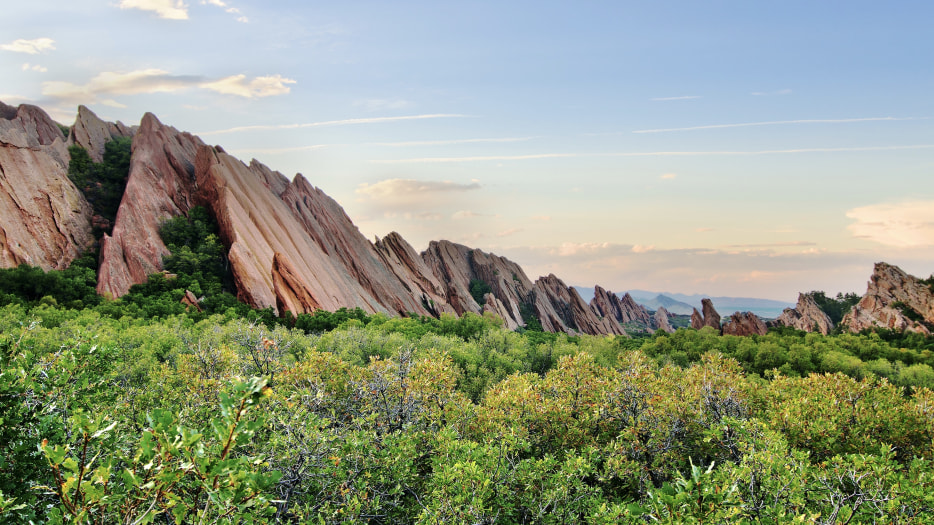 Roxborough State Park, Colorado 
In a state where the great outdoors never seems far from your doorstep, Roxborough State Park brings a dramatic landscape remarkably close. Just 25 miles from downtown Denver lies a rugged quilt of mountain tributaries, pines, and mixed-grass prairie riven with ruddy sandstone outcrops. (Colorado means "red-colored" in Spanish.) Locals grumble that you can't walk your dog here, but you can spot red foxes and red-tailed hawks. From the Visitor Center, a launching pad for bird walks and other guided outings, trails extend in all directions. A moderate three-mile loop on South Rim Trail delivers commanding views of the Rocky Mountains. The capital city spreads out in the near distance, its bustle at a beautiful remove. —Josh Sens
Smart Tip: Roxborough's scenery grows especially striking after winter storms. Snowshoeing and cross-country skiing are allowed on designated trails, but remember that exposed snow can melt quickly.