The expansive desert region that spans across Southern California is often overlooked as people rush from Las Vegas to Los Angeles, eager to find signs of life. The truth is, though, that travelers who slow down in this corner of the Southwest find not only indications that others have passed this way, but also myriad wildlife and natural features.
Once stocked with a full tank of gas and bottles of drinking water, begin your road trip at Primm, on the border of Nevada and California. After about 10 miles of driving south on Interstate 15, take Exit 286 toward Nipton, and take a right on Ivanpah Road before you reach the town. This drops you into the Mojave National Preserve, home to booming sand dunes, volcanic cinder cones, and colorful wildflowers (if you visit March through May). Editor's note: The Dome Fire that started on August 15, 2020 destroyed many of the Joshua Trees in the preserve, but preserve is open again.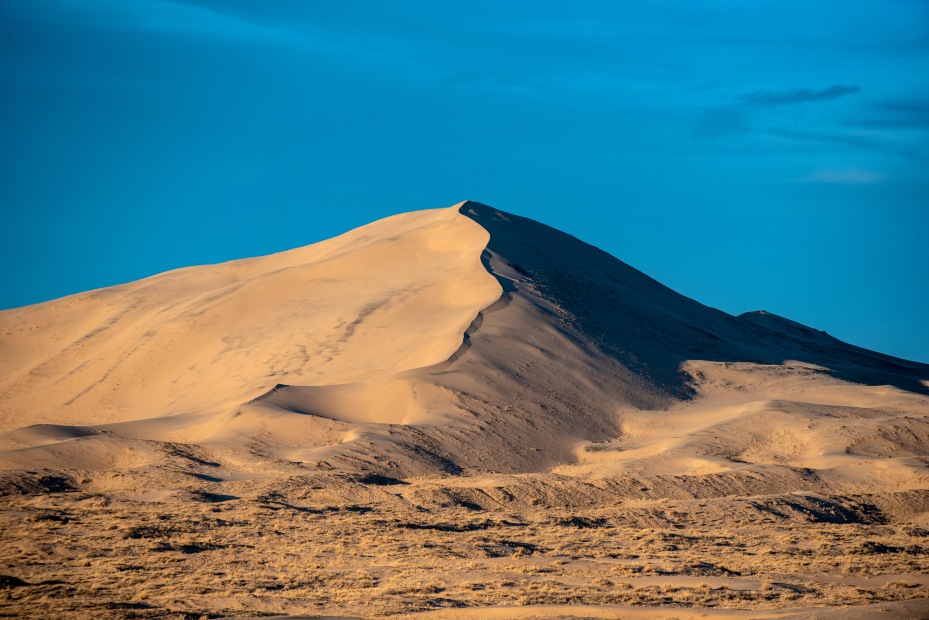 Turn on Morning Star Mine Road and head into Cima. Your route turns into Kelso Cima Road, which you should follow for five more miles before turning left on Cedar Canyon Road. Another five miles in, take a right on Black Canyon Road, an unpaved, two-wheel-drive thoroughfare. As you drive, keep your eyes open for the rare desert tortoise (a protected species), jackrabbits, roadrunners, snakes, and other critters.
Ten miles after making the turn, arrive at the Hole-in-the-Wall visitor center. Collect information on the plentiful hiking trails along Wild Horse Canyon Road, a scenic byway. Grab a campsite at either the Hole-in-the-Wall Campground or Mid Hills Campground, and plan to spend the rest of your day in this part of the preserve. Explore the area's maze of washes and narrow canyons while learning about desert plants along the way.
In the morning, pack up and head back toward Kelso Cima Road, where you'll take a left and continue south. Stop at the Kelso Depot, 14 miles down the road. This was an important stop for Union Pacific trains, and throughout the mid-1900s, Kelso was a booming town with a population that reached nearly 2,000 people in the 1940s. Kelso Depot was closed in 1985, but the building still stands, serving as a visitor's center. Stop to check out exhibits featuring local artists in the attached museum.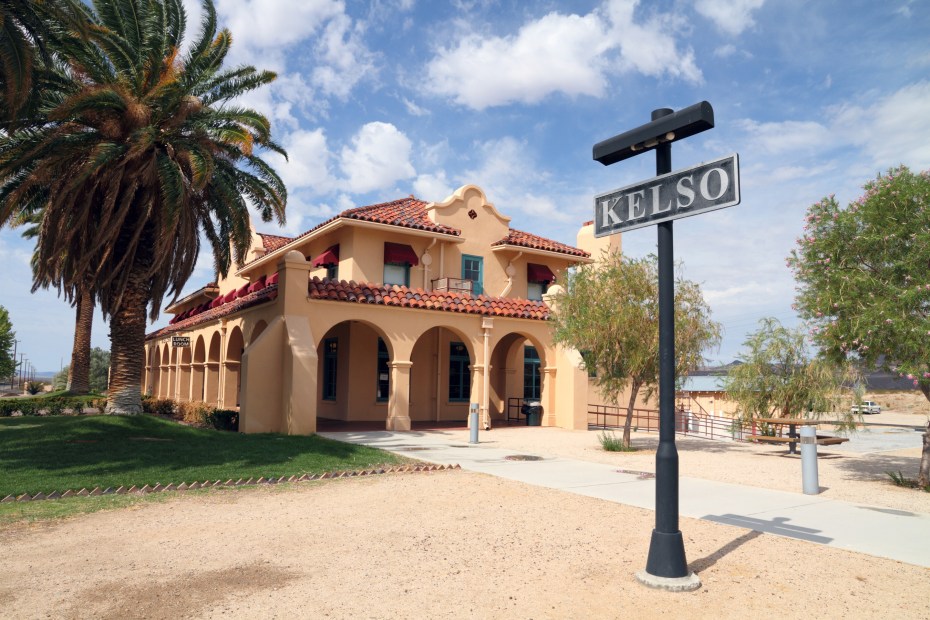 From Kelso Depot, go south on Kelbaker Road, but make a quick detour after only seven miles to reach the Kelso Dunes. The three-mile round-trip hike up the sand dunes can be slow going, but sliding back down is a lot of fun. Moving sand sometimes makes a booming sound, so listen carefully as you run down the hills.

Continue south out of Mojave National Preserve and turn right on National Trails Highway, which leads to the ghost town of Amboy. This merges with Historic Route 66, and on this road about a quarter mile east of Roy's Café and Motel in Amboy is a shoe tree worth seeing. Hundreds of people have written messages on old shoes and flung them over the branches, leaving a cultural landmark in the middle of the desert. Located near here is the Amboy Crater, where visitors can hike to the top of the 250-foot rim. 
Drive south from Amboy on Amboy Road to reach Twentynine Palms and the Oasis Visitor Center for Joshua Tree National Park, where you'll spend the next couple days of your road trip. Stock up on drinking water, firewood, and food outside of the park because provisions are not available inside.
There are several campgrounds in Joshua Tree, some of which are first-come, first-served, while others take reservations. Consider making a reservation if you'll be traveling over the weekend.
For the next couple days, take the opportunity to explore Joshua Tree National Park. There are several hiking trails, places for rock climbing, and ranger tours, including excursions on Key Ranch, which offer an in-depth explanation of this Mojave Desert historical site. Another highlight of the park is the 18-mile geology auto tour, which stops at 16 places along a dirt road. It takes about two hours to make this round trip, though a four-wheel-drive vehicle is recommended after stop number 9. Download the tour map from the Joshua Tree website before leaving home, or inquire in the visitor center.