Las Vegas is going through a 21st-century makeover with A-list attractions such as NoMad, Eataly, and a new NHL team. But this city is also one that continues to embrace its past. And why wouldn't you celebrate a history that's so glamorous, mysterious, and fun? Here are the best things to do to experience classic Vegas.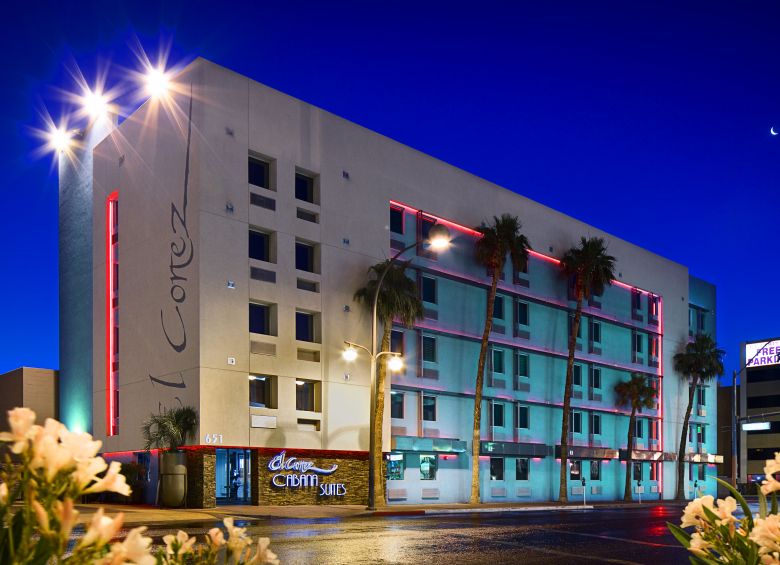 Where to Stay and Play in Vegas
Dating back to 1941, downtown casino-resort El Cortez was purchased by a group including mobster legends Bugsy Siegel and Meyer Lansky in 1945. It's all about bright neon signs, old-school coin slots, generous cuts of prime rib, and evenings spent lounging on plush leather seats. Vintage hotel rooms have the requisite dark-wood beds and dressers, as well as a purposeful lack of bright colors. Accommodations also include the penthouse suite where casino pioneer Jackie Gaughan—who purchased the El Cortez in 1963 and owned it for 45 years—lived until he passed away in 2014. The penthouse, which still sports its original hand-carved double doors, does pop with some color. There are upholstered pastel pink walls and floors, plus a pink marbled tub. The decorated-in-velvet Romper Room is outfitted with shag pillows.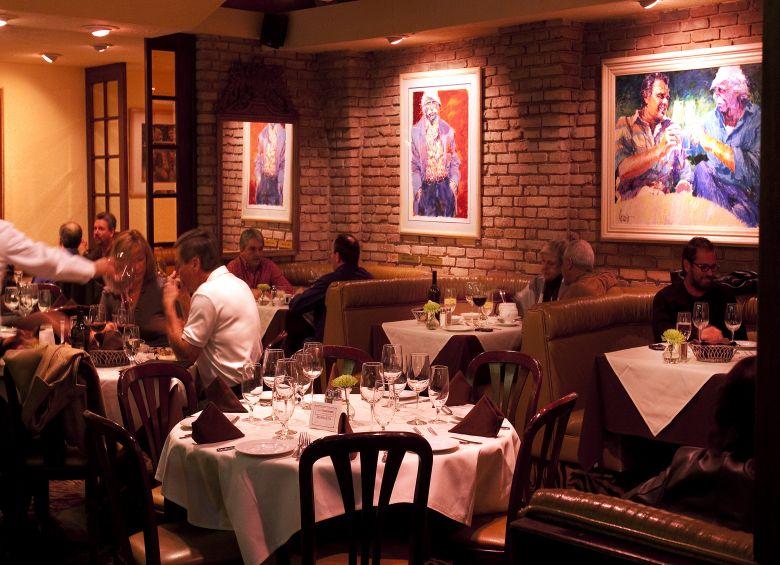 Where to Eat and Drink in Las Vegas
Both Peppermill Las Vegas and Piero's Italian Cuisine were featured in the classic movie Casino, and it's easy to understand why.
The bright pink and purple decor and the 64-ounce scorpions at Peppermill Las Vegas, which opened in 1972, make for festive evenings of drinking on the north end of the Strip. But this 24-hour color-splashed restaurant and lounge also works nicely for 9 p.m. breakfasts or 4 a.m. burgers. Whether you pair your meal with coffee or a screwdriver is completely up to you.
Piero's Italian Cuisine, which first opened in 1982 and moved to its current location near the Las Vegas Convention Center five years later, is known for being a place where Sinatra would swing by for a bowl of pasta. It's also famous for its osso buco. But whatever you order will surely be a classic; Piero's has had the same menu throughout its existence. The current layout, with cozy booths and six separate dining rooms, gives dinner here an intimate feel.
Must-Watch Shows in Vegas
Donny & Marie at the Flamingo takes you through five decades of music in 90 minutes. Former 1970s teen idol Donny Osmond and his sister Marie—a solo country artist—revive memories of their old ABC variety show while performing smash hits like "Puppy Love," "I'm Leavin' It (All) Up to You," and "Morning Side of the Mountain." This family-friendly show is a little bit country, a little bit rock 'n' roll, and a whole lot of shiny costumes and exuberant dancing.
Things to Do in Las Vegas
The Mob Museum digs deep into the sordid past of organized crime. In the downtown, three-story space, you can study coroner's documents, see old weapons, or examine bullet holes in the brick wall that was the backdrop for Al Capone's infamous Valentine's Day massacre. In multiple exhibits, you'll learn about the birth of the mob and it's connection to early Las Vegas. Or if you're more into fantasy than reality, there's the Mob at the Movies display with an original script of The Godfather and assorted posters from films about the mafia.
The Neon Museum on North Las Vegas Boulevard offers reminder after reminder of Vegas' bold and bright history. This is where you'll find signage from classic casinos such as Binion's Horseshoe (the original home of the World Series of Poker), Golden Nugget, Stardust, Sahara, and Caesar's Palace. The museum's outdoor Neon Boneyard offers pieces, including many from long-forgotten motels, that burst with every color of the rainbow, asymmetrical designs, old-timey fonts, and razzle-dazzle to spare.