In the age of YouTube, Netflix, and binge watching, there's still something unbeatable about seeing a live performance.
"Theater is experiencing a renaissance," says Dave Brooks, senior correspondent for live entertainment and touring at Billboard magazine. He attributes the resurgence to the popularity of Broadway shows such as Hamilton and The Book of Mormon, the unprecedented number of concert tours, and the recent renovations of historic buildings in vibrant downtowns.
New, state-of-the-art auditoriums have opened too, along with lively bars and restaurants nearby that cater to evening crowds. Whether you prefer comedy or tragedy, dumplings or tacos, you're bound to find a combination that convinces you to hit the town this season.
Seattle
Grunge fans will recognize the Moore Theatre as the set of Pearl Jam's "Even Flow" music video, in which front man Eddie Vedder crowd surfs to the stage after plunging from a balcony. The theater has hosted the flannel-wearing set's other giants—Nirvana, Alice in Chains, Soundgarden—as well. Never mind that the Moore started out as an opulent hub for high society in 1907. A recent refresh brought plusher seats and a coat of paint, restoring a bit of the 1,800-seat room's opening-day elegance. The current season's lineup runs the gamut of drama, dance, comedy, lectures, and concerts.
Din Tai Fung, a renowned purveyor of xiao long bao, or steamed Taiwanese soup dumplings, operates a 9,200-square-foot outpost a 10-minute walk east of the Moore. Closer to the venue, the neighborhood bistro Le Pichet, on the outskirts of Pike Place Market, serves casual French fare. Try the crispy meatballs with salted beef brisket or, if time permits, the slow-roasted, free-range Washington chicken dinner for two.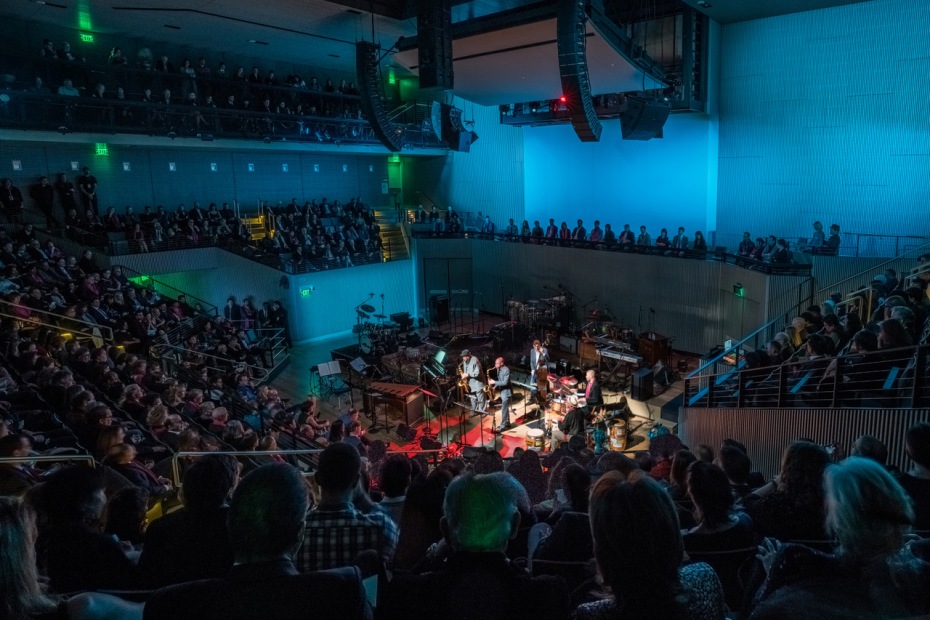 San Francisco
San Francisco has more than its fair share of stylish venues, from the Beaux-Arts–era Curran Theatre to the midcentury modernist Masonic. The feather in the city's porkpie hat is SFJazz Center. The ecofriendly, $64 million complex routinely hosts world-class contemporary jazz at the edge of the performing arts district. Outfitted with a state-of-the-art sound system, the 700-seat Robert N. Miner Auditorium includes a canopy above the stage that creates the acoustics of an intimate club. Since opening in 2013, SFJazz has attracted a steady stream of the world's best jazz musicians, often for exclusive, multiple-show stints.
If you are looking for restaurants near SFJazz, chef Kim Alter offers an elegant, pre-theater $75 prix fixe meal—with an amuse-bouche of poached quail egg, fried leeks, and brown-butter hollandaise—and craft cocktails at Nightbird, at Gough and Linden Streets. If time is of the essence, sink into a leather sofa at SFJazz's on-site lounge and eatery, B-Side, which makes a mean fried chicken sandwich.
Portland
Once a street lined with theaters, Broadway today houses only a few. Among them is the Arlene Schnitzer Concert Hall, which debuted in 1928 as a glittering performing arts palace. After the Great Depression hit, "the Schnitz" had to roll up its sleeves and work for a living—as a vaudeville house, a movie theater, and a rock venue. The city, with public and private funding, later restored the building to its original glory, rehabbing the marble walls, sparkling crystal chandeliers, and six story seating area. In 2017, the facade got fresh paint and brighter neon for its iconic, 65-foot-tall PORTLAND sign.
Just up the block, acclaimed chef Vitaly Paley celebrates Pacific Northwest seafood—try salmon belly tartare or Oregon dungeness crab cakes—at Headwaters inside the swanky Heathman Hotel.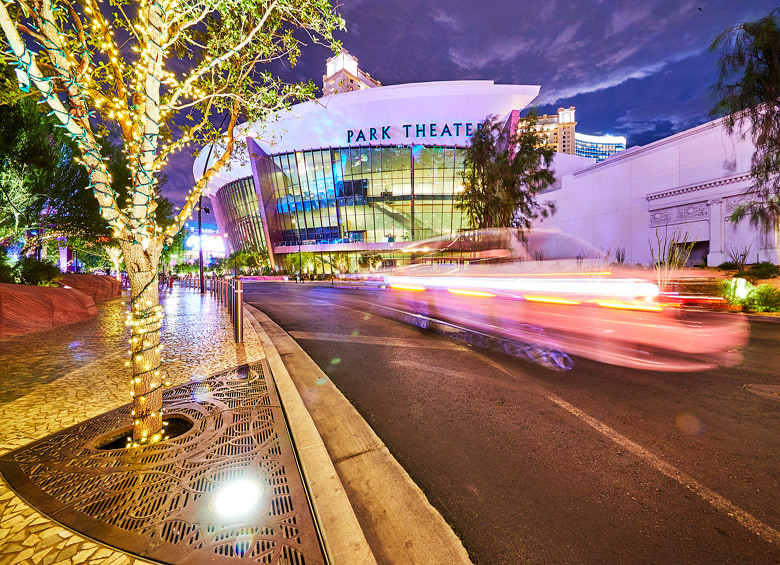 Boise
The Egyptian Theatre nearly turned to dust in the 1970s, but history buff and businessman Earl Hardy saved the beloved landmark from the wrecking ball. It took him two decades to resurrect the former movie house's vivid 1920s-era detailing, such as a gilded scarab holding a sun disk. Now the 745-seat venue—reportedly haunted by the benevolent spirit of a former projectionist—hosts classic films, stand-up comedy, operas, and pop concerts.
For dinner, low-key Àlavita osteria on West Idaho Street serves pastas made daily from regional flour and local eggs. A standout: black ravioli stuffed with butter poached lobster and shrimp, fontina cheese, and herbs. Or maybe you'll choose to nibble on pintxos at one of the tapas bars lining the Basque Block on West Grove Street.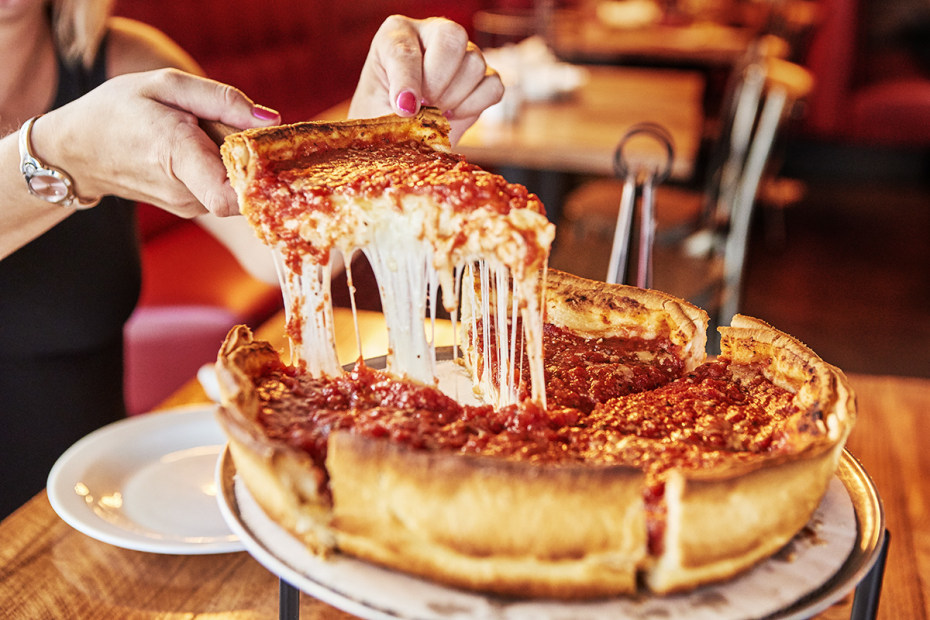 Las Vegas
The Park Theater at the Monte Carlo Resort and Casino, which in 2018 converted to the Park MGM and NoMad Hotel, has all the bells and whistles you'd expect of a Vegas venue. The 7,640-square-foot stage, among the nation's biggest, is equipped with a giant LED display and 240-foot-wide projection screen. The 5,200 seats can be reconfigured to accommodate events as varied as boxing matches and musical extravaganzas. And, this being Vegas, VIP seating with bottle service is available.
Primrose, a vegetable-centric French eatery, is one of several high-wattage restaurants at the Park MGM. Elsewhere on the Strip, a cornucopia of dining options awaits. Celebrity chef David Chang opened his first Momofuku in the West at the Cosmopolitan resort. His Asian-fusion comfort food includes raw oysters with dashi, shallot, and lemon, and jidori chicken with curry, lime, and kimchi. Craving Italian? Order a Chicago Classic pizza—loaded with pepperoni, mushrooms, green peppers, and onions—at Giordano's. The Midwest institution is located at the Grand Bazaar Shops at Bally's, where diners can enjoy views of the Bellagio fountains with a deep-dish pie.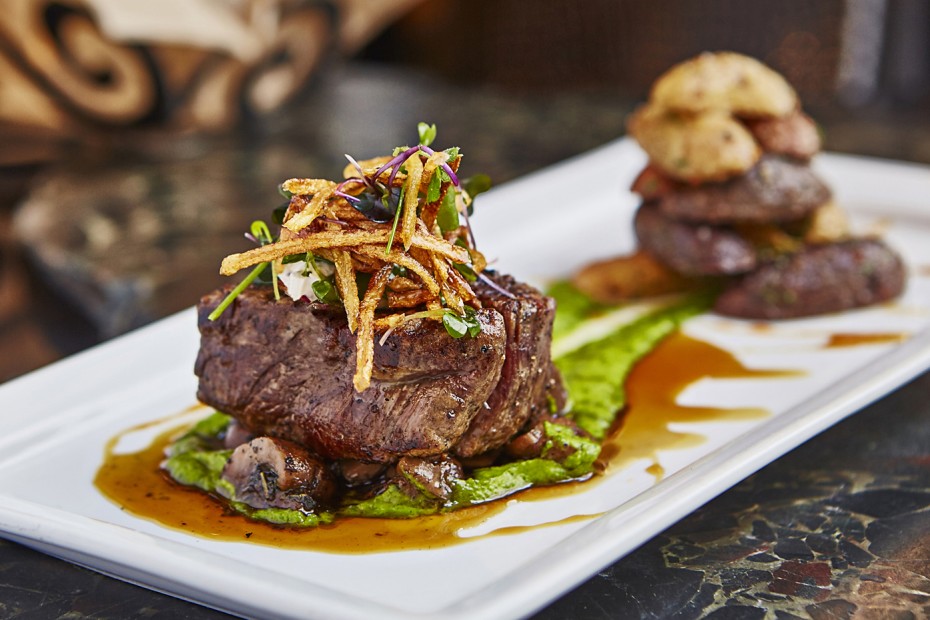 Salt Lake City
Downtown Salt Lake City has become a performing arts hub over the past five years, as the restored Capitol Theatre and the new Jessie Eccles Quinney Ballet Centre have started welcoming patrons. The latest arrival is the George S. and Dolores Doré Eccles Theater, which opened in October 2016. The $119 million playhouse boasts a grand 2,500-seat hall for touring shows, the intimate Regent Street Black Box for smaller productions, and a six-story lobby with retractable glass walls for indoor-outdoor events.
A block away, at 202 South Main Street, diners at Bambara bistro enjoy hearty fare such as grilled beef fillet with tallow-roasted fingerling potatoes and leek puree or hand-cut, blue cheese–smothered potato chips.