The MarketFront addition to Seattle's Pike Place Market debuted on June 29, 2017. The $74 million project provides 30,000 square feet of new public space, including a plaza and a deck with jaw-dropping views of the Olympic Mountains, Mount Rainier, and Puget Sound that promise to steal some of the thunder from the market's famous salmon-throwing fishmongers. The project also adds three public art installations, such as Northwest Microcosm, a glittering, colorful trio of mosaic murals depicting the bounty of the Pacific Northwest that kicked off the project.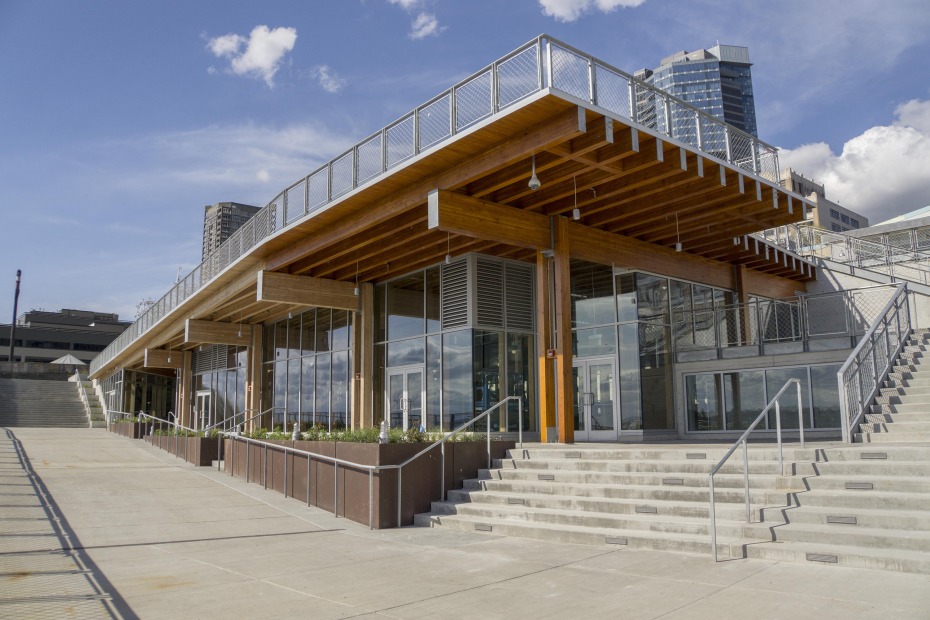 The plaza houses 47 new vendor spaces for farmers and craftspeople beneath an all-weather canopy with roll-up doors. In addition, MarketFront will eventually showcase four new businesses with on-site production of food and beverages, plus spaces for the public to enjoy them. Already open are Old Stove Brewing Company, a 16-tap pub decorated with vintage beer signs and cans; small-batch, bean-to-bar chocolate maker indi chocolate, which also offers classes and a chocolate cafe; and a biscuits-and-sandwiches joint called Honest Biscuits. A seafood restaurant, Little Fish, is slated to open sometime in 2019.
Founded in 1907 and operating in a nine-acre historic district, Pike Place Market is one of the oldest continuously operating public markets in the country. For all its contemporary architectural flair, MarketFront represents a throwback for the market. The expansion returns farmers and producers to a site that originally was developed for them in the 1920s. It was long a part of the market until it burned to the ground and was replaced by a parking lot in 1974.