In its artsy, crunchy, locally rooted yet internationally minded way, Port Townsend is a microcosm of the Pacific Northwest. Tucked on the north shore of the Quimper Peninsula—a narrow spit of land in the northeastern corner of the verdant Olympic Peninsula—this 19th century town is home to both salty sea dogs and vegan writers.
1. The 433-acre Fort Worden Historical State Park hosts art gatherings and camping retreats, and also boasts Taps at the Guardhouse, a farm-to-fork gastropub where you can nosh on razor-clam chowder and smoked pork sliders in a former jail guardhouse. Burn off the calories by exploring the park's sandy beach and the nearby lighthouse before retiring to a rented home on Officers' Row, a collection of restored century-old residences that entice with tin ceilings and views of the parade grounds.
2. See why Port Townsend was once optimistically nicknamed "City of Dreams" by strolling its handsome downtown. After taking in the sea air at the revived waterfront, you can admire the historic district's Victorians, which now house galleries and indie boutiques. For a dose of culture, duck into the Rose Theatre, a vaudeville venue turned arthouse cinema. 
3. Just around the corner, the Writers' Workshoppe and Imprint Books stocks gifts for your favorite bookworm, such as locally made Writer's Block Chocolate, and T-shirts bearing witty quotes and cheeky quips, like USE YOUR WORDS and CAREFUL, OR YOU'LL END UP IN MY NOVEL. Drop in for a reading or a one-day intensive writing class, or to browse among more than 7,000 tomes.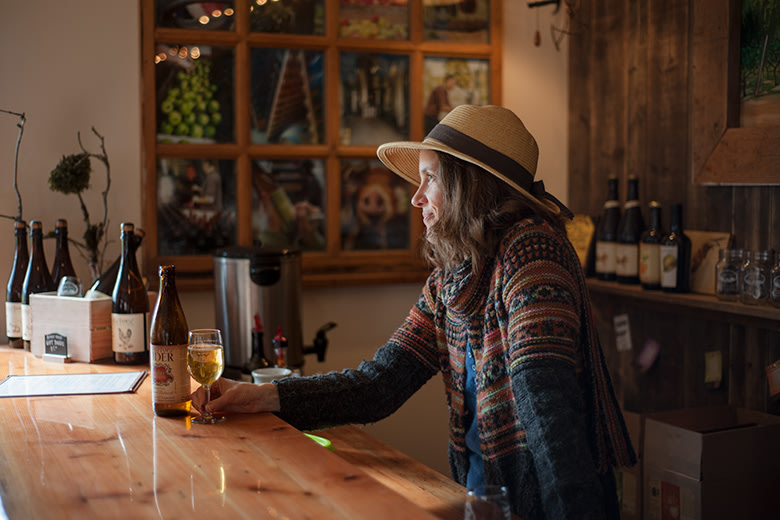 4. With a brandy distillery plus small-batch beer makers Propolis Brewing and Port Townsend Brewing Company, the city is seeing a craft beverage boom. Even teetotalers get in on the game at Pippa's Real Tea, a contemporary teahouse stocked with 100 loose leaf varieties, from Egyptian chamomile to Nepal dragon claw. Eight miles outside the city limits, you can taste hard cider handmade from nearly two dozen apple varieties at Finnriver Farm & Cidery's organic orchard. Two other spots, Alpenfire and Eaglemount, complete the peninsula's cider trinity.
5. The Key City Public Theatre lends the town artsy cred year-round, staging musicals and plays in a 66-seat venue. In summer the action moves outside, when the troupe presents Shakespeare in the Park.