Named after the twisted and bristled Yucca brevifolia plant, Joshua Tree National Park is an arid oasis in southeastern California that draws more than three million visitors per year. If it's not on your bucket list yet, it will be. 
Joshua Tree National Park straddles two distinct deserts—the Colorado and the Mojave—and stretches for more than 790,000 acres, due east of Palm Springs and flanked by the San Bernardino Mountains. It started as a national monument in 1936 and was elevated to national park status in 1994 through the Desert Protection Bill.
Coveted by outdoors and nature lovers, the park also holds rich cultural and historical significance. The Pinto people first inhabited the area at least 5,000 years ago as hunters and gatherers. American Indians—including the Serrano, Chemehuevi, and Cahuilla—followed, harvesting nuts, beans, acorns, and cactus fruit. By the 1800s, homesteaders and cattlemen moved to the region and began building cabins, wells, farms, and roads. Some ruins can still be seen today, such as at the Wonderland of Rocks area off the Barker Dam Loop Trail in the park.
Visitors are attracted to Joshua Tree National Park for different reasons, whether it's for climbing and hiking, off-roading and mountain biking, wildflowers and wildlife, its rich history, or the isolation and solace. Whatever it is, there's something for everyone out there among the sand, stars, and cacti.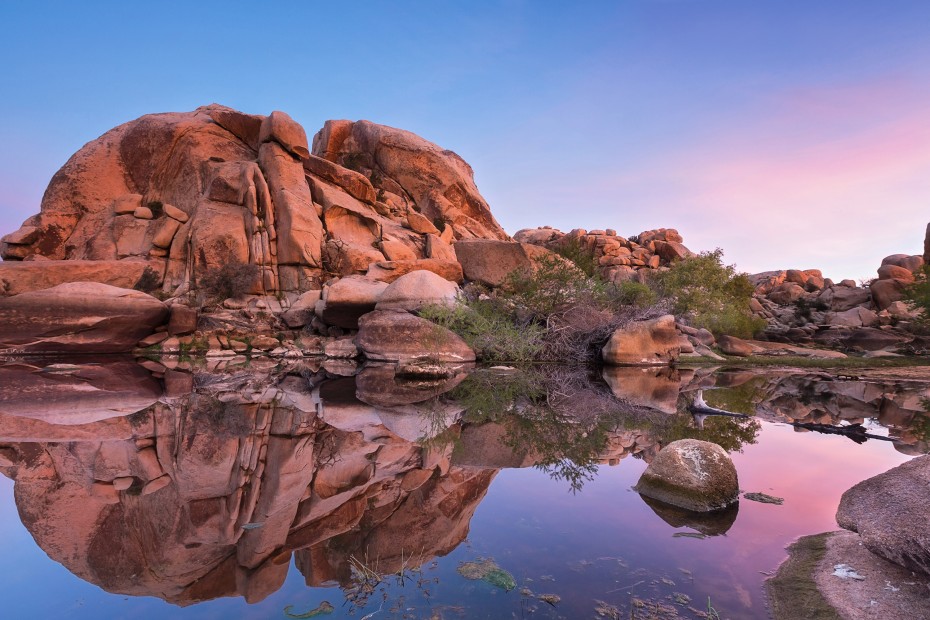 Top Attractions in Joshua Tree National Park
There are three entrances to the park: the West Entrance, North Entrance, and South Entrance. A $30 single-vehicle permit is good for seven days. Park Boulevard and Pinto Basin Roads make up the main drag, winding past hundreds of scenic points.
On the north end, Hidden Valley and Barker Dam are two popular areas that make for good introductions to the park. Both boast stunning views and easy, popular hiking trails through cities of boulders.
A number of mines and mills dot the park. During the California Gold Rush, up to 300 mines were developed in what is now Joshua Tree National Park, including the since-preserved Lost Horse Mine that produced more than 10,000 ounces of gold and 16,000 ounces of silver between 1894 and 1931. Visitors can take a four-mile, round-trip hike off Keys View Road to see the mine and travel in the footsteps of Gold Rush developers.
Drive down Keys View Road to the Keys View lookout for a panorama of the Coachella Valley and the San Andreas Fault. On a clear day, you can see Mexico. At the heart of the park, Ryan Mountain also offers 360-degree views after a difficult 3-mile hike with 1,000 feet of elevation gain.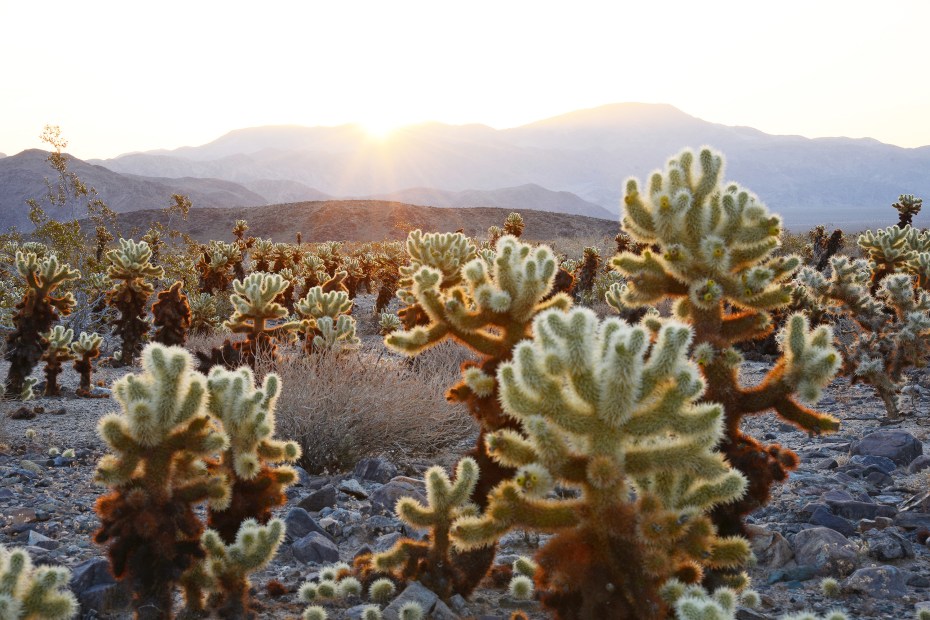 About 12 miles south of the park's north entrance, the Cholla Cactus Garden lets you get close to the spiky plants. A quarter-mile trail leads visitors down a boardwalk through 10 acres of gardens that bloom from March to May.
Lastly, the unique monzogranite formations are worthy of their own tour. Skull Rock near Jumbo Rocks Campground, and Hart Rock and Arch Rock near White Tank Campground are a few of the favorites, but everywhere you look are rocks resembling different shapes.
Where to Go and What to Do
Before heading out to play in the temperamental desert, equip yourself with plenty of water, food, layers, sun protection, sturdy shoes, and a form of navigation. Take note that pets are not allowed on any trails, except for the paved Oasis of Mara Trail. 
Rock Climbing: Visiting Joshua Tree National Park is somewhat of a rite of passage for climbers and boulderers. It's considered a world-class spot, with more than 8,000 monzogranite routes for all abilities. While many climbers find the smooth granite domes to be more challenging than other areas, permitted guides can help make the sport less intimidating for beginners and friendly for families. Climbing guidebooks are also available at visitors centers and gear shops in surrounding towns, for those wanting to venture out on their own. 
Hiking: Get an even closer look at the park by wandering down a path or two. In addition to Barker Dam and Hidden Valley, other short hikes include Hi-View, Discovery Trail, Indian Cove, and Ryan Ranch—all about one mile or less. Harder hikes include the 3-mile Mastadon Peak and the 8-mile Boy Scout Trail. Many trails start at campgrounds, so look for trail markers.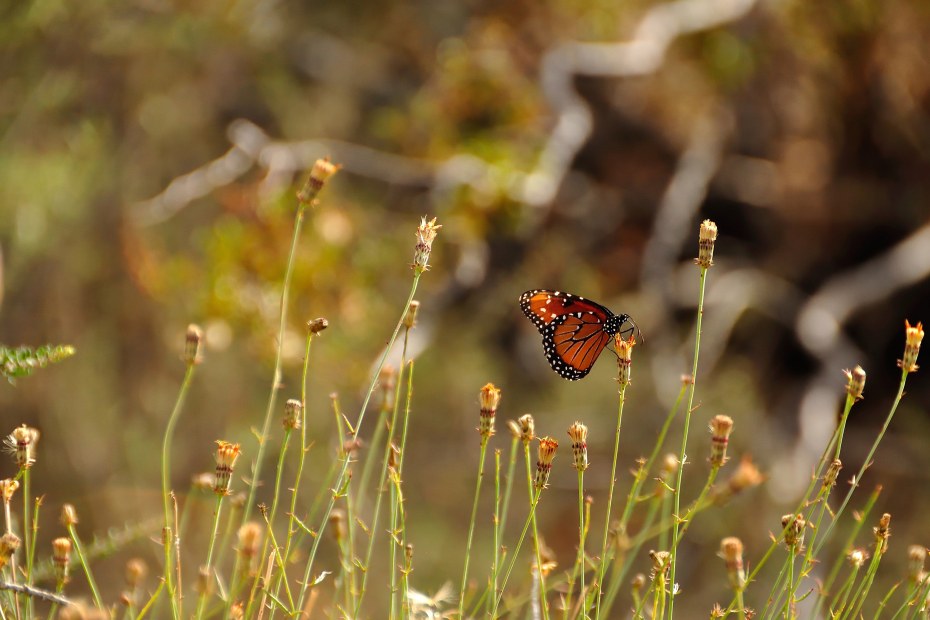 Flora and fauna viewing: There's no doubt you'll see a Joshua tree, but look a little closer and discover some of the park's finer details. Wildflowers start blooming in February, and green-leaf rosettes even start as early as January. Download the iNaturalist app to see what flowers and foliage visitors are seeing. Hedgehog Cactus, Brittlebush, and Desert Lavender are just a few. Also keep an eye out for wildlife such as road runners, raptors, bobcats, snakes, and coyotes, who call the park home. Tip: Look on the ground as well as in the trees. 
Stargazing: In 2017, Joshua Tree National Park became a Silver Tier International Dark Sky Park—meaning the chances of seeing the Milky Way or a shooting star above the park is very high. The park even has an annual party—the Night Sky Festival (details for 2020 TBA)—for stargazers of all ages. 
Geology Tour Road: This 18-mile dirt road leads to 16 different landscapes in about two hours. The first few miles are accessible for any type of vehicle, but a sign marks where it gets bumpy and when 4-wheel drive is recommended. It leads to Cottonwood Springs, Berdoo Canyon Road, and miles of rock piles.
When to Go
The busiest time of the year is when the weather is the most temperate, from October through May, to avoid blistering summer heat. During this time, temperatures usually hover around 60 and 70 degrees. At night, it can drop to freezing, especially in December and January. The bulk of wildflowers generally start blooming between March and May. 
From June through September, temperatures usually rise above 100 degrees. And while it's less busy, so more appealing to go, it's important to take precautions to stay safe in the heat. Some of the campgrounds close from June 10 to August 29. It's best to plan activities in the mornings and evenings if you still go.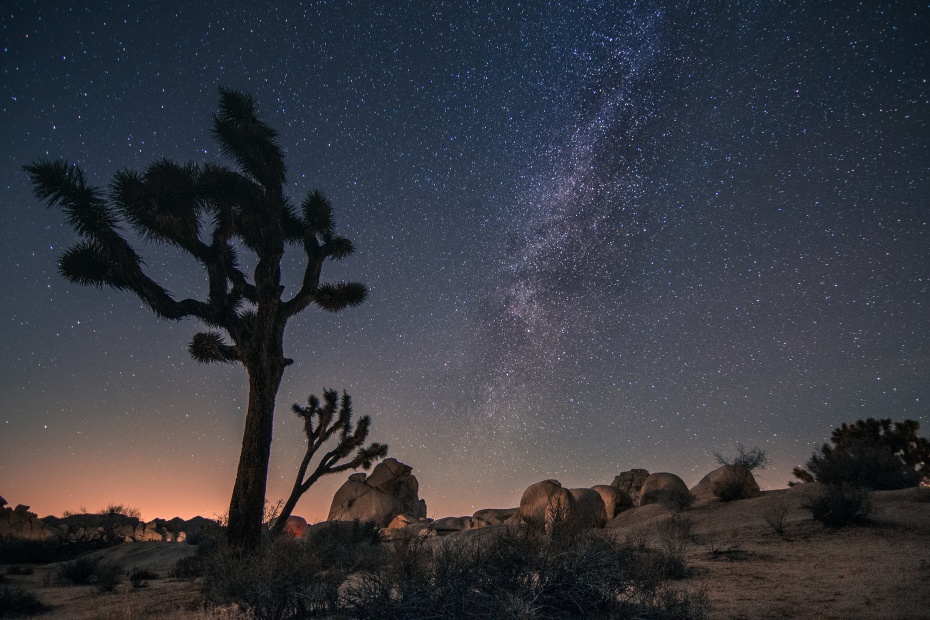 Where to Camp and Stay
The National Park Service operates nine campgrounds in the park. Hidden Valley Campground (north end) is the only one that is open year-round. Belle, Ryan, and White Tank (center of the park) campgrounds are first-come, first-served, but closed June 10 to August 29. Black Rock (north end), Cottonwood (southernmost), Indian Cove (north end), and Jumbo Rocks (center of the park) campgrounds are reservation-only all or at least part of the year. 
Campgrounds usually fill throughout the week from October through May, so the NPS suggests reserving sites or having alternate overnight plans. There are numerous private campgrounds and dispersed camping areas outside the park. During the off-season, which is June through September, all open campsites are first-come, first-served. However, take note of some closures.
If a real bed is more your speed, book accommodations in Palm Springs, Indio, Coachella, La Quinta, Cathedral City, Twentynine Palms, Desert Hot Springs, and Yucca Valley—all less than an hour from a park entrance.
Remember, Tread Lightly
Joshua Tree National Park is a fragile desert ecosystem, which includes vast amounts of cryptobiotic soil—or communities of living organisms—that can be ruined by a single footstep. Look for a crust-like layer on the desert floor.
Practice these Leave No Trace principles to protect the sensitive environment so it's around for years to come: plan ahead and prepare, travel and camp on durable surfaces, dispose of waste properly, leave what you find, minimize campfire impact, respect wildlife, and be considerate of others.