Staring up at the stars is perhaps the oldest form of human entertainment. "There's something about the experience of the night sky that lights up the brain," says John Barentine, program manager for the International Dark-Sky Association (IDA).
It's also an experience that's getting harder for many of us to enjoy. Most people in the United States can't see the Milky Way—a sight that was once a birthright—where they live. The primary reason is the ambient light that floods urban and suburban skies at night, outshining the stars. "If we are cut off from the night sky because of light pollution," says Barentine, "we're missing something that defines who we are as humans."
Fortunately, in some places around the West it's still possible to find skies black enough to truly see the stars. Some of them are naturally dark because they're so remote. In others, the darkness is by design: Local communities have enacted ordinances and retrofitted public fixtures (sometimes with help from the IDA) to reduce light pollution.
Here are eight such havens where the stars still light up the night. Blessed with beautiful scenery and weather, they're also excellent for daytime recreation and rejuvenation.
Stargazing in Natural Bridges National Monument, Utah
Graceful arcs of sandstone moved Theodore Roosevelt to found Utah's first national monument in 1908. Little did he know that Natural Bridges would one day protect another fragile resource. "If you're looking for dark night skies, we're at the top of the list," says Sierra Coon, chief of interpretation. "We can see the Milky Way pretty much every night." The natural conditions and the park's commitment to produce as little artificial light as possible garnered it the IDA's first Dark Sky Park certification in 2007.
At Night
During the summer months, rangers offer star talks followed by telescope viewings at the visitor center. Nearby, a quarter-mile trail leads to 180-foot Owachomo Bridge, a sinuous slice of sandstone that dramatically frames thousands of stars. Bring a flashlight to navigate the path.
By Day
The bridges are just as impressive—if not more so—under the sun's spotlight. Ramble loop trails of up to 10 miles to appreciate the water-carved wonders that inspired our 26th president.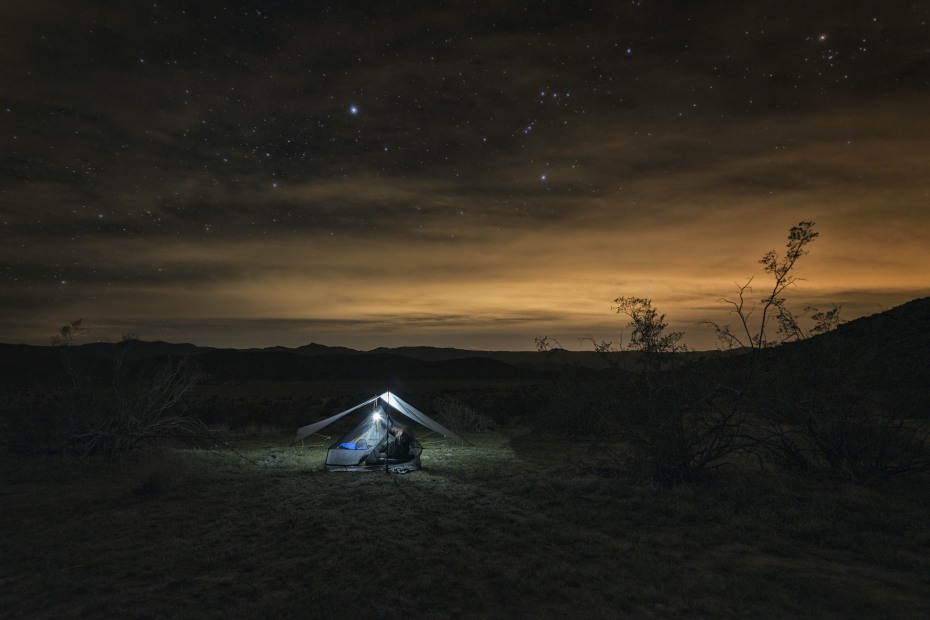 Stargazing in Borrego Springs, California
Surrounded by 600,000-acre Anza-Borrego Desert State Park, the town of Borrego Springs enjoys starkly beautiful canyons, a relaxingly remote location, and a mild winter climate. But its citizens have made sure their prized night skies stay dark—and the stars stay bright—by following a strict lighting ordinance.
At Night
Join local astronomer Dennis Mammana at one of his frequent star parties, complete with a 14-inch telescope, just outside town. Or attend events at the Springs at Borrego, Borrego Springs Resort Golf Club & Spa, or Borrego Lutheran Church, which hosts free programs with astronomers Jim and Grace Rickard. "If you're staying in a hotel, you can just lie out on a lounge chair and look up," says Betsy Knaak, chair of the Borrego Springs Dark Sky Coalition. "Sometimes it's so bright you can see the stars reflected in the swimming pool."
By Day
Immerse yourself in the park on a hike, see desert-inspired art at the Borrego Art Institute, or peruse desert-related tomes at the Nature Center, one of the region's best natural-history bookstores.
Stargazing in Jackson, Wyoming
The mountains, wildlands, and big open skies of Jackson lure sports-oriented nature lovers year-round. They also make this classy adventure town ideal for stargazing. The elevation, clean mountain air, national parks and forests, and a lighting standard in Jackson all keep light pollution to a minimum. "You can drive anywhere in Grand Teton, pull over, and see an amazing sky over your head," says Samuel Singer, astronomer and founder of the nonprofit Wyoming Stargazing.
At Night
Wyoming Stargazing holds parties in Rendezvous Park in nearby Wilson, hosts private telescope viewings in Grand Teton National Park, and rents telescopes to budding astronomers.
By Day
Come daylight, the challenge is deciding which outdoorsy activity to pursue first—hiking through wildflowers, bobbing down the Snake River on a raft, bicycling through meadows dotted with bison, or casting a fly to cutthroat trout.
Stargazing in Bruneau Dunes State Park, Idaho
"The biggest thing that makes us great for stargazing is there's basically nothing around," says Bryce Bealba, assistant manager of Bruneau Dunes State Park, where the namesake dunes rise as high as 470 feet. The remote location and dry climate make for impeccable sun- and star-watching conditions; the park has also been replacing its light fixtures to reduce their glare.
At Night
After dusk, gaze through a 25-inch telescope to marvel at Saturn's rings, stars being born, and the craters of the moon. For arachnophiles, the park also offers guided scorpion walks after dark, using black lights to illuminate the critters. They are most likely to be spotted in July and August.
By Day
Hike up and sled down those big dunes. An hour before sunset every Friday and Saturday between April and October, check out the sun's explosions, solar flares, and coronal ejections through a solar telescope.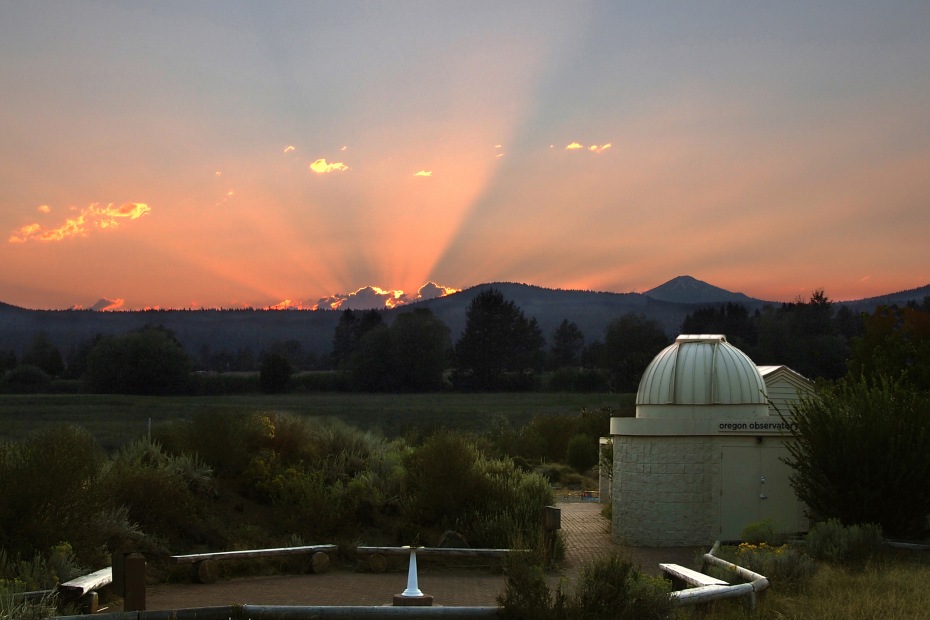 Stargazing in Sunriver, Oregon
For generations, families have gathered at Sunriver, in central Oregon, to hike, raft, ride horses, and generally let loose. The vacation atmosphere continues after dark at the Oregon Observatory, which claims to have the largest collection of publicly accessible telescopes in the country. The town also features ultradark skies thanks to progressive lighting laws and plenty of undeveloped public land.
At Night
Every night but Monday during the summer, visitors peer through as many as 20 telescopes, aided by astronomers giving talks on topics including Mars and space exploration. "Showing kids galaxies and planets is my favorite thing," says Bob Grossfeld, observatory manager. "People seeing the Milky Way or the surface of the moon through a telescope for the first time, that's really exciting."
By Day
Sunriver is like summer camp for all ages: You can canoe or kayak from the marina, golf, play tennis, splash in pools, or loll about in a spa. "What surprises me," Grossfeld says, "is how many people came here as kids and now come back with their own."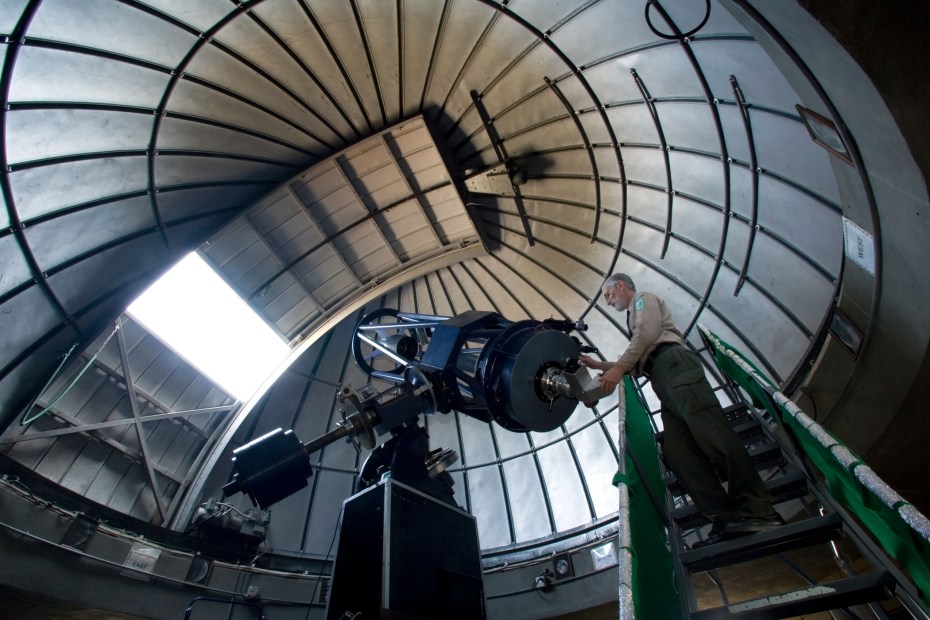 Stargazing in Goldendale Observatory State Park, Washington
The Mediterranean climate of rural western Washington is great for growing grapes. In fact, four wineries dot the fertile plateau around Goldendale. It's also great for stars. That's why, back in the early 1970s, four astronomers from Vancouver donated their handmade telescope—the largest amateur-built scope of its time—to this small town, which then constructed an observatory to house it.
At Night
Viewings in the park Friday through Sunday in summer let you see celestial bodies in mind-blowing detail. "A lot of people don't even think what they're seeing is real," says Troy Carpenter, the observatory's administrator. "They'll see Saturn's rings and think it looks fake."
By Day
Savor the fruits of Goldendale's pleasant climate by perusing farm stands and quaffing vino at wineries such as Maryhill, which offers tours, tastings, and bocce courts.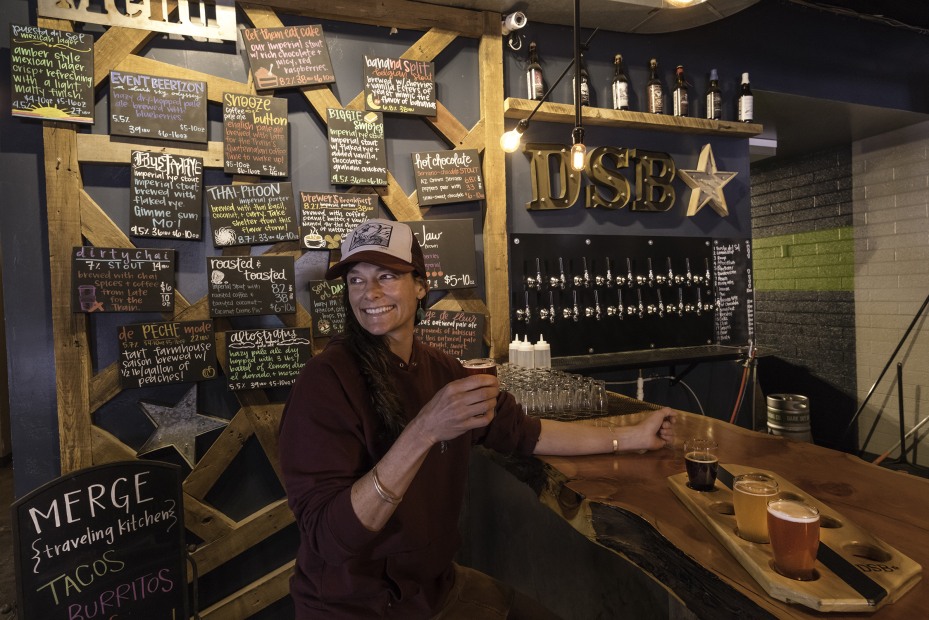 Stargazing in Flagstaff, Arizona
Ever since astronomer Percival Lowell founded Lowell Observatory in 1894, Flagstaff has been a magnet for stargazers. The university town has many natural advantages, including a nearly 7,000-foot elevation for crisp views and a desert climate for plenty of clear nights. But it has also worked hard to preserve its darkness: Thanks to model lighting laws, it earned the first Dark Sky City certification from the IDA in 2001.
At Night
The Flagstaff Star Party, a series of night-sky orientations and telescope demonstrations in Buffalo Park, attracts more than 3,000 star seekers each September.
By Day
With its deep astronomy history, Flagstaff gets a little goofy about the stars: You can hitch a ride with Dark City Transportation, sip a pint at Dark Sky Brewing Company, or shop for astronomy-related crafts such as handmade glass planets at Lowell's Starry Skies Shop. The observatory also offers day tours; programs on stars, the solar system, and space exploration; and opportunities to look through a solar telescope.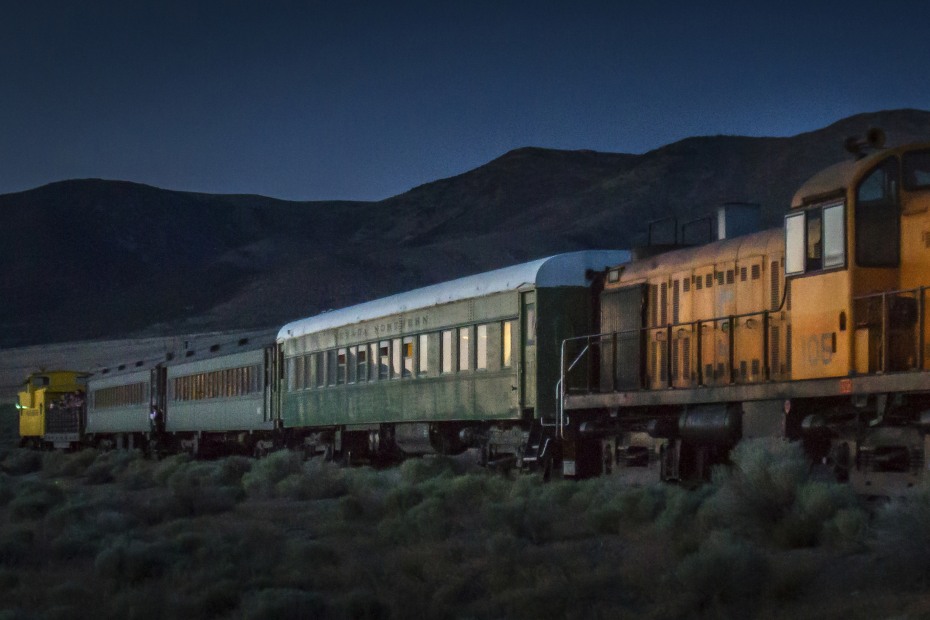 Stargazing in Great Basin National Park, Nevada
This park comes by its darkness honestly: Situated more than 200 miles from the nearest large cities (Salt Lake City and Las Vegas), it doesn't have enough night light to wreck the views of the heavens. For wilderness lovers, solitude seekers, and stargazers, Great Basin's remoteness is one of its major attractions.
At Night
On Tuesdays, Thursdays, and Saturdays from Memorial Day to Labor Day, listen to an astronomy talk by a "dark ranger," then stare through a 14-inch telescope to see such wonders as Albireo, a double star that glows both blue and yellow. "You hear lots of gasps and expressions of awe when people discover that," says Nichole Andler, the park's chief of interpretation. Or ride on one of Nevada Northern Railway's Star Trains, scheduled around summer's new-moon phases, to hear stories about constellations, play science trivia, and peer through a telescope situated in a remote meadow.
By Day
Hike to see bristlecone pines up to 5,000 years old, explore caves formed over millennia, and soak up seclusion among the park's arid hills and high peaks.