Snowstorms are nothing but a memory and the springtime peak of roaring waterfalls near an end as Yosemite gears up for summer. It's the busiest season by far, with two million–plus visitors—almost 60 percent of the annual total—typically arriving from June through September. Planning to be among them? If so, here's a list of must-do summertime activities, including some lesser-known finds and the all-time favorites that are well worth the early rise to beat the crowds.
Enjoy jaw-dropping views.
Among Yosemite's many vista points, none is more photogenic, or popular, than Tunnel View, where you'll see the Yosemite Valley panorama made famous by photographer Ansel Adams. At 3,214 feet above the valley floor, Glacier Point has one of the park's most spectacular and vertigo-inducing views of the valley and the high country beyond. However, not all the great views are from on high. Along Cook's Meadow Loop, a flat, mile-long trail on the valley floor, you're immersed in a 360-degree geologic spectacle, from Yosemite Falls and Half Dome to Glacier Point and Sentinel Rock.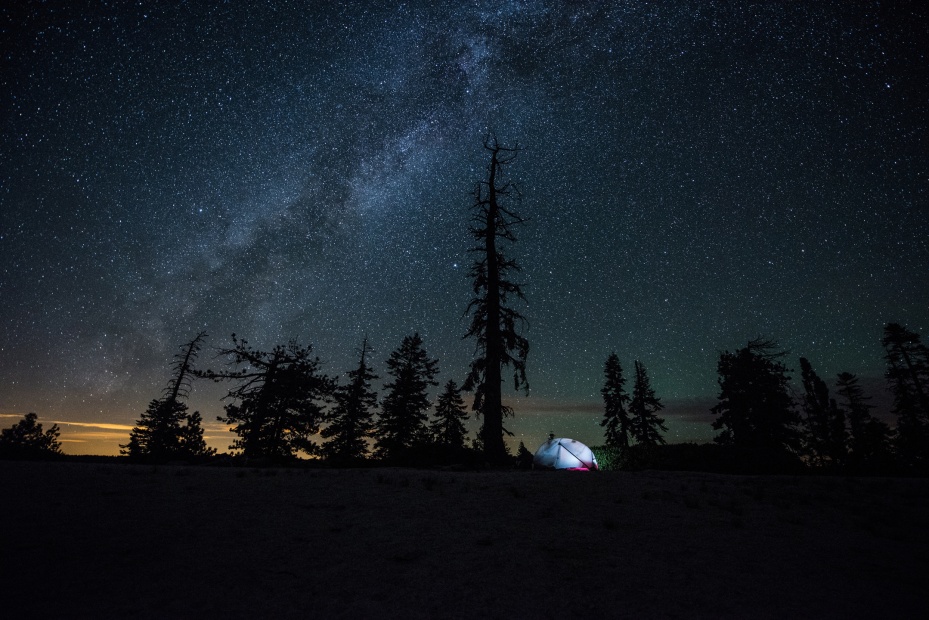 Wish upon a star.
With its dark night skies, Yosemite offers prime stargazing. Choose any spot away from light, and bring along a star chart or app to find your way. You can also attend one of the free summer star parties hosted by amateur astronomy clubs at the Glacier Point Amphitheater or reserve in advance for a guided Starry Skies Over Yosemite program. Check the Yosemite Guide for program details.
Float through the park.
Experience Yosemite Valley by water as you raft down the Merced River. The rafting season varies according to water levels, but it often runs from mid-July until late August. You can rent a raft for 2–4 people, including mandatory life preservers, for a three-mile float. (Booking a day in advance is recommended.) You can also use your own raft, inner-tube, or other non-motorized vessel (including kayaks), but remember that you'll still need life preservers.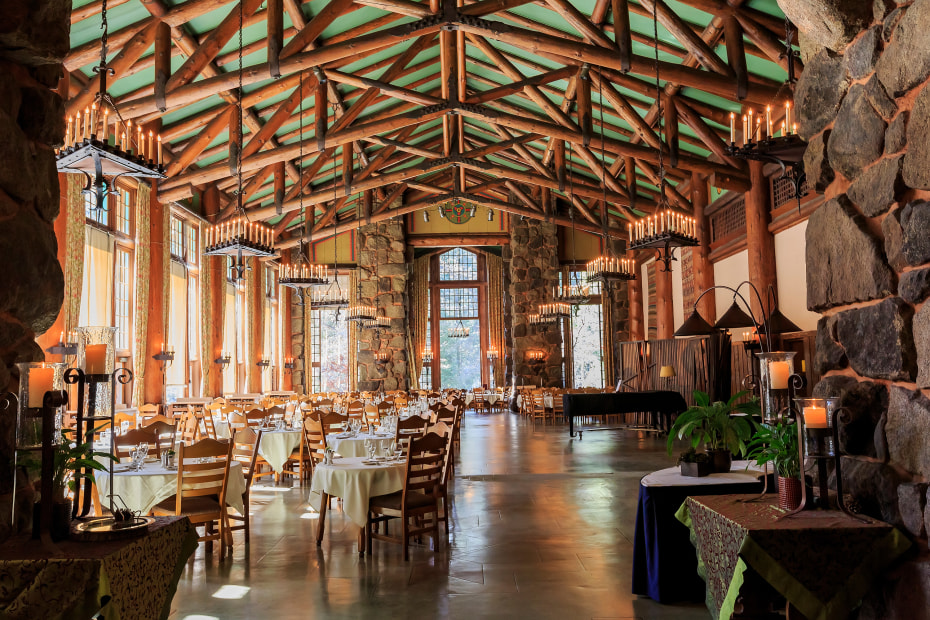 Dine in style.
Opened in 1927 under the name Ahwahnee Hotel, the Majestic Yosemite Hotel remains a glorious example of grand mountain lodge architecture and decor. With its 34-foot ceiling, towering granite-faced pillars, and massive pine trusswork, the dining room makes a splendid spot for a nighttime meal. But breakfast, Sunday brunch, or lunch provide a less expensive and more laid back alternative with better daylight views of the surrounding meadows and cliffs from the floor-to-ceiling windows. Reservations are strongly recommended.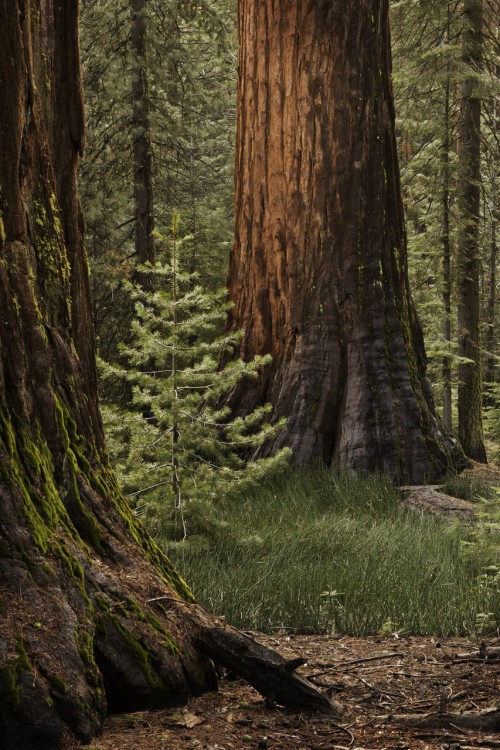 Stand among ancient giants.
After a three-year restoration project, the Mariposa Grove of giant sequoias reopens in mid-June. Paved roads within the grove have been removed, new trails and a boardwalk have been built, and cars have been banished to a lot served by a free shuttle. The result: The experience of walking among 500 mature trees, some of them among the oldest and most massive living organisms in the world, promises to once again leave you in awe.
Frolic among flowers.
Summer means wildflower season at Tuolumne Meadows. You'll spot them in waves along Tioga Road, beginning in late June with pink shooting stars and lasting until the blue gentians and alpine goldenrods of late August. If you're looking to stretch your legs with an easy Tuolumne Meadows day hike, try the hour-long 1.5-mile round trip to Parsons Memorial Lodge, which passes by cold, carbonated water bubbling from the ground at Soda Springs.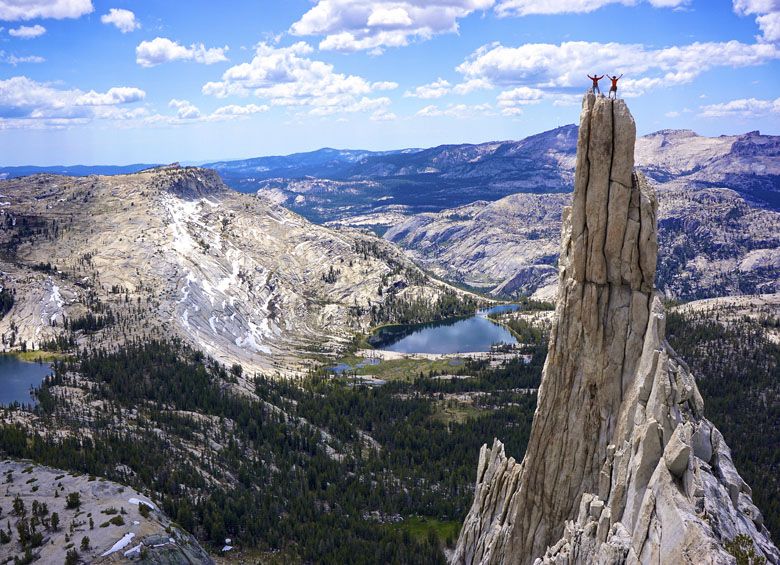 Climb a rock.
Yosemite has drawn elite rock climbers from around the world at least since 1875 when a guide first scaled Half Dome with sticky pine pitch on his bare feet. But you don't have to be a pro to enjoy the sport here. The Yosemite Mountaineering School & Guide Service offers exhilarating guided climbs and day-long beginners' lessons that will have you climbing and repelling at heights up to 60 feet.