Where to Eat in and Around Yosemite
Once you've worked up an appetite exploring the park's peaks and trails, here's where to refuel.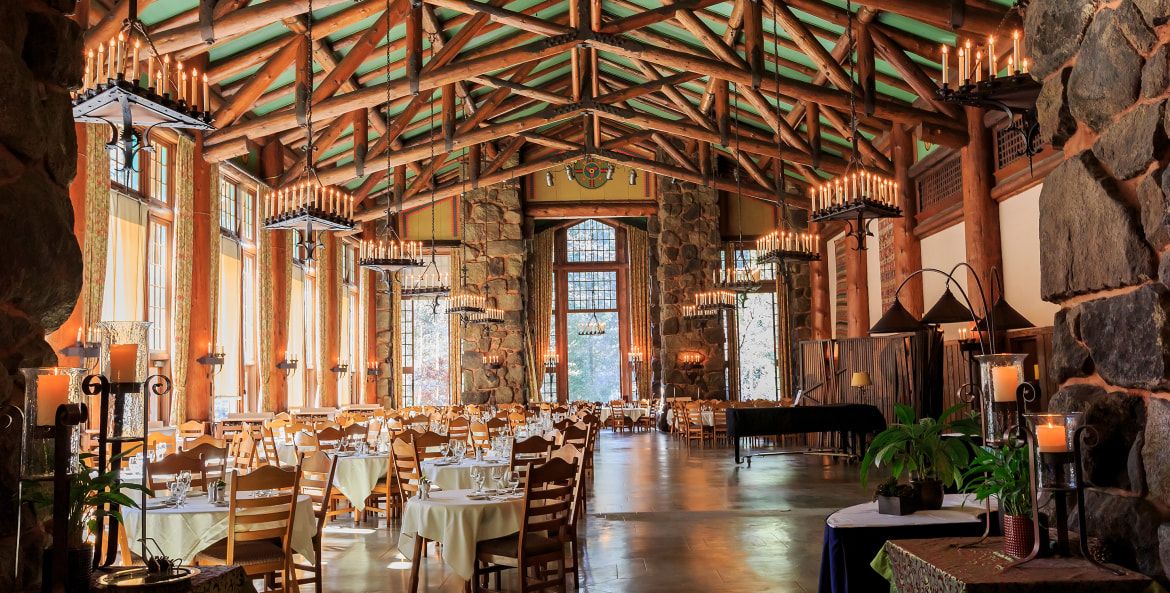 Summer is high-time in Yosemite National Park, with visitors drawn to the spectacular outdoors boasting ancient sequoias, soaring rock formations, wildflower-filled meadows, and gushing waterfalls. All that hiking, backpacking, and exploring—not to mention traveling by car—can leave one famished. Here are four places to recharge.
Majestic Yosemite Hotel Dining Room, Yosemite National Park
The Dining Room is the grand dame of Yosemite restaurants, a showstopper with floor-to-ceiling windows and chandeliers galore. What's more, in 2017 the restaurant welcomed its first female head chef in its 90-year history. Executive Chef Ryan Messina is updating all of the hotel menus. For dinner, she's added duck confit with lentils and seasoned greens, roasted cauliflower with curry yogurt, and olive-oil poached calamari. But don't worry, long-time favorites such as the prime rib, and half-pound burger remain. "Coming to Yosemite is an opportunity of a lifetime,'' Messina says. "I feel so honored to be here.''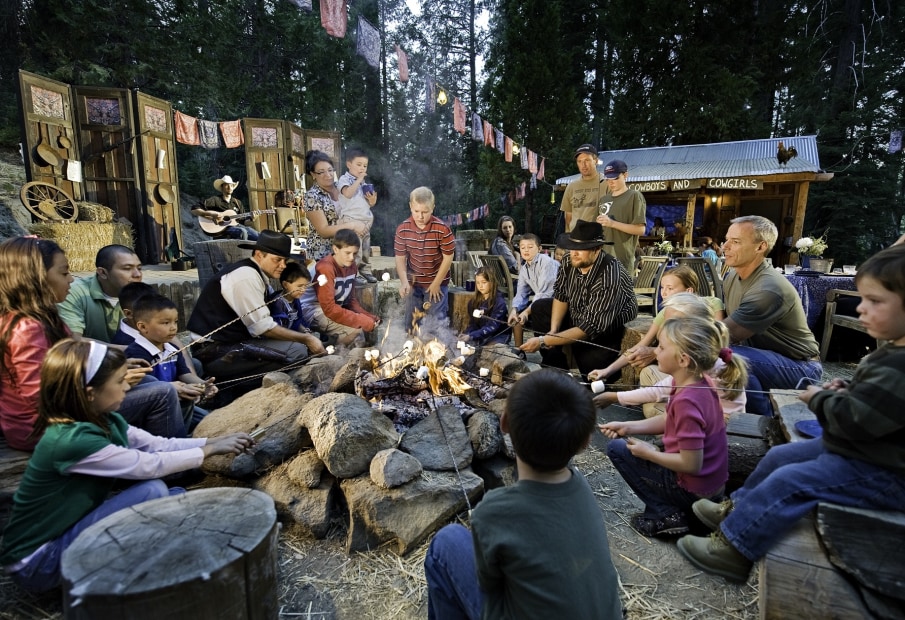 Summerdale BBQ Experience, Tenaya Lodge, Fish Camp
Just two miles from Yosemite's southern entrance, Tenaya Lodge features five restaurants. But from June 19 through September 2, there's a sixth option: the Summerdale BBQ Experience, where dinner is served outdoors in a forest clearing, complete with live music. The buffet spread ($32.95 for adults, $16.95 for kids) includes grilled tri-tip, barbecue chicken, hot dogs, chili, and strawberry pound cake. For an extra $17.95, you can get a s'mores kit to make enough gooey treats for four. "The majestic outdoor setting beneath the towering sugar pines sets the stage for an unforgettable evening of good fun near the campfire," says General Manager Paul Ratchford.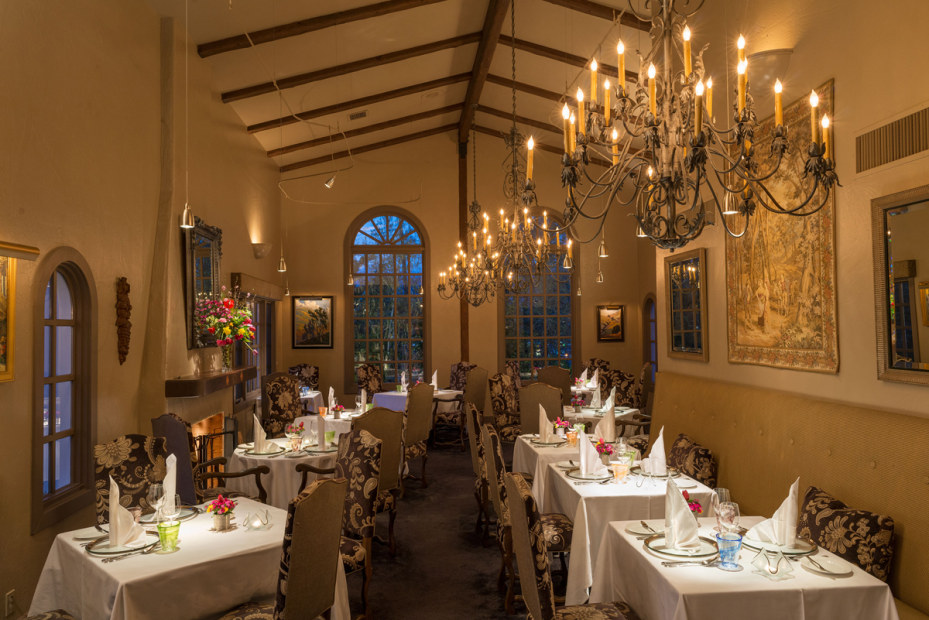 Erna's Elderberry House, Oakhurst
About 20 minutes from Yosemite's south gate, Erna's Elderberry House has been a fine-dining landmark ever since Vienna native Erna Kubin-Clanin had the gumption to open it in 1984, in a town that didn't even have a stop sign. Her daughter, Renée-Nicole Kubin, returned to manage the restaurant in 2016, after being the first female sommelier at famed Charlie Trotter's in Chicago. "Eating here is like going to Europe—without the flight, currency exchange, and language to deal with,'' says Kubin, who has added more flexibility to the menu. The classic five-course prix fixe remains, but now diners can also build their own three- or four-course tasting menu, or order à la carte. At the restaurant's laid-back bar, open on Friday and Saturday nights, patrons can enjoy wines, craft cocktails, and a Wagyu burger nestled in a house-made sourdough bun.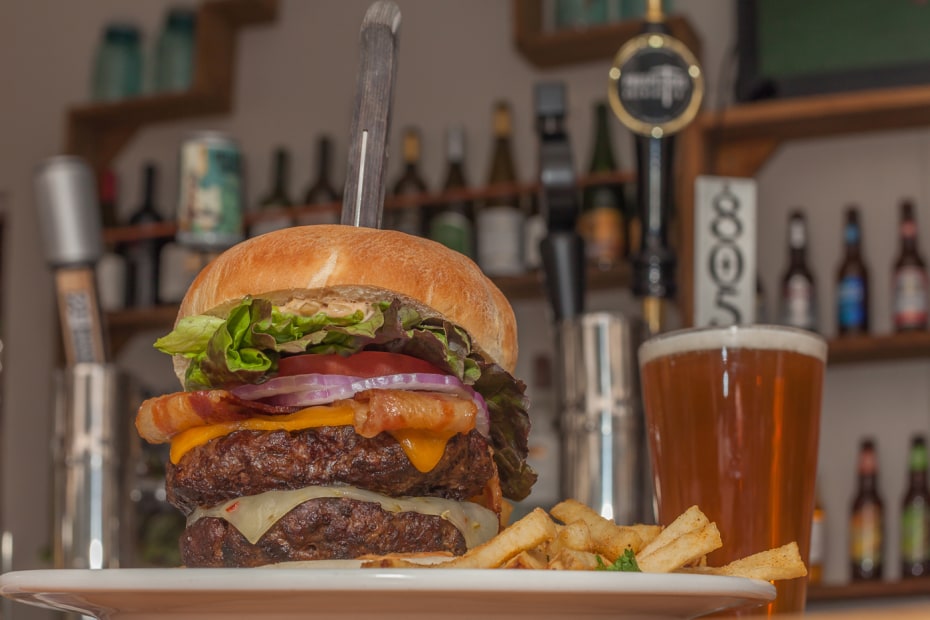 1850 Restaurant, Mariposa
Named for the year that Mariposa was established and California became the 31st state, 1850 Restaurant is where burgers rule. In fact, the restaurant serves more than 3,000 burgers each month. The "Bootjack,'' named for the community just outside of Mariposa, is the runaway favorite of the 8–9 options, with its fresh, hand-formed patty crowned with thick apple wood-smoked bacon, beer-battered onion rings, cheddar, and signature house-made barbecue sauce. Owners Jake and Hanna Wackerman (Jake's mom owns Savoury's Restaurant in Mariposa) also feature five beers from their 1850 Brewery, which was established in March 2017.  "It's truly been a dream to open our own place together,'' says Hanna Wackerman.