When most people think of Yosemite National Park, they think about Yosemite Valley. They envision the gray monolith of El Capitan and the climbers who scale it with little more than courage and bare hands. They fantasize about a night in the Ahwahnee, the venerable mountain hotel set smack in the middle of the grandeur. They might invoke John Muir, who quite rightly compared the valley to a temple that glowed with life.
With so much beauty concentrated in a canyon less than eight miles long, it's no wonder that an estimated 90 percent of the 4 million people who visited the park in 2019 spent time there.
But the valley is not the only place in Yosemite where you'll find soaring granite, graceful waterfalls, and tranquil forests. Three other sections of the park—Wawona, Hetch Hetchy, and Tuolumne Meadows—can be just as remarkable, without the crowds.
Wawona
In our family, there are two ways to take in the immensity of a grove of 300-foot-tall giant sequoias: craning your neck skyward or lying on the ground and staring up at the tree canopy, mouth agape. My two older daughters call the latter maneuver "the Georgina," a reference to their younger sister's favored technique.
Georgina, then 4 years old, debuted this move in 2019 during the girls' first trip to Mariposa Grove in the southern tip of the park. The grove itself is a fantasy world of towering trees laced with an extensive trail system. Our relatively easy two-mile hike along the main path took us past about 50 of the grove's 500 giant sequoias, including the Grizzly Giant, a tree that is estimated to be 3,000 years old.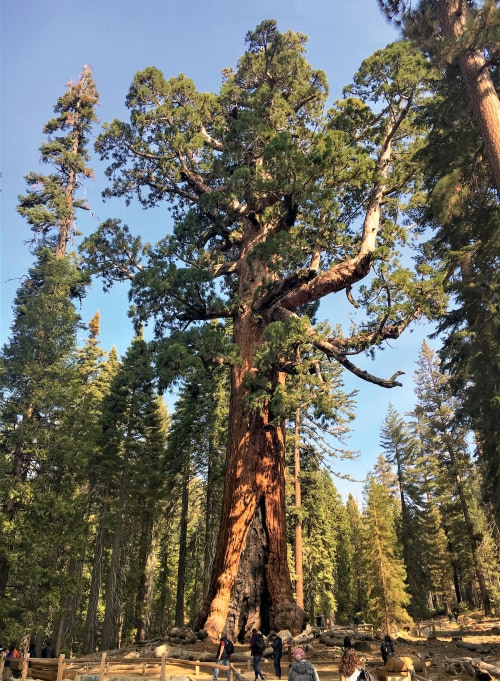 To call these trees historic would be an understatement: The whole idea of national parks is rooted here. In 1864, President Lincoln signed legislation protecting Mariposa Grove and Yosemite Valley for "public use, resort, and recreation." Yosemite became a national park in 1890; the grove was added to it in 1906.
Our experience in Mariposa Grove was wonderfully low-key, largely thanks to a recent effort to "undevelop" it. As part of this restoration project, the National Park Service spent three years removing an old diesel tram and improving roads that enable visitors to drive personal vehicles into the grove. Rangers also added a parking lot near the entrance as well as a free shuttle bus service to cart guests up the hill to the trailhead. The new setup was introduced in the summer of 2018.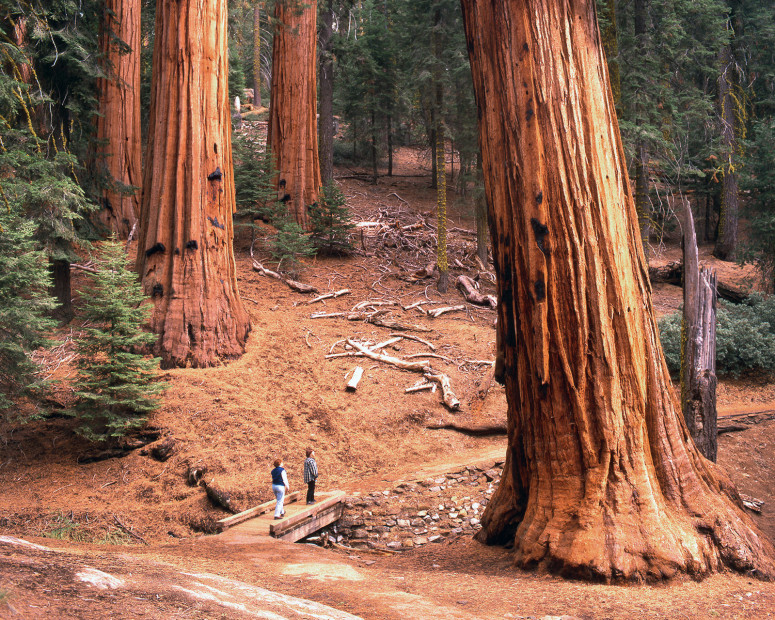 When we weren't tromping through the grove, we spent time exploring the grounds of the nearby Wawona Hotel, a Victorian-era National Historic Landmark built in 1879. The main building beckoned us with a long veranda and rocking chairs. When the girls tired of hanging out there, they were delighted to frolic in an 1880s stone fountain in the center of the circular driveway out front.
One afternoon, following a picnic lunch on the hotel's manicured lawn, the girls and I wandered across a covered bridge—built in 1857 and recently restored—to the Pioneer Yosemite History Center, an amalgamation of buildings from different eras and areas of the park.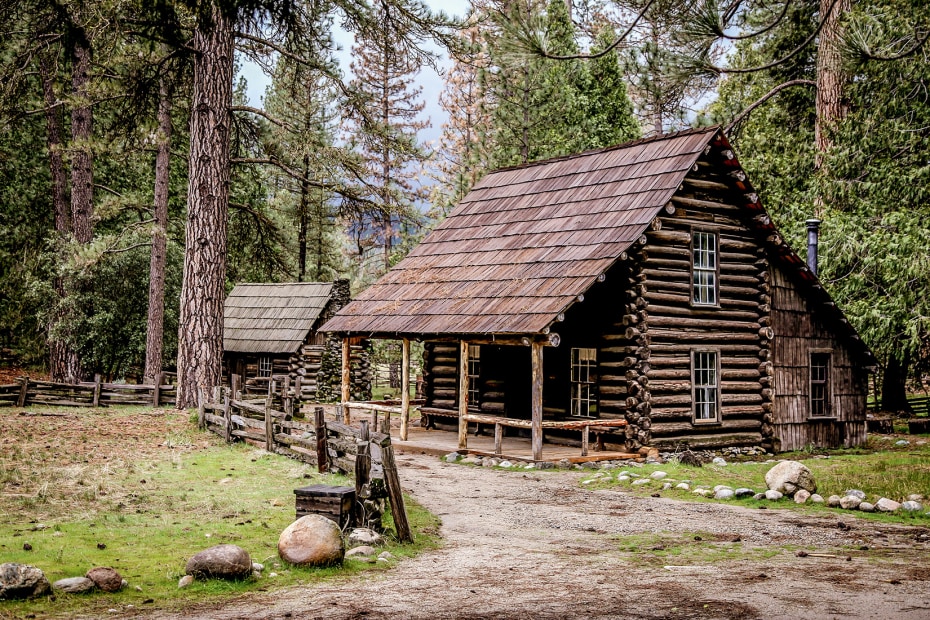 We pretended to bake bread at Degnan's Bakery, which once supplied the valley with fresh baked goods, and to send telegrams at the old Wells Fargo office. We even "locked" Georgina—to her great delight—in a 1930s-era jail. We lingered by a barn from the late 1800s where stagecoaches that made the precipitous trip from Wawona to the valley were repaired. A sign out front told us the horse-drawn service was discontinued in 1914, when cars started arriving in droves. Rafaella, my second grader, quickly did the math. "That's more than 100 years ago!" she said.
On our last night in Wawona, we enjoyed a pasta dinner at the hotel restaurant. (You don't have to be a guest to eat there.) As I paid the check, the sound of an old-timey piano drifted in from the bar. The girls followed the music and sat transfixed as a talented guest tickled the ivories. The entertainment was as low-tech as it gets. My 21st-century kiddos did just fine.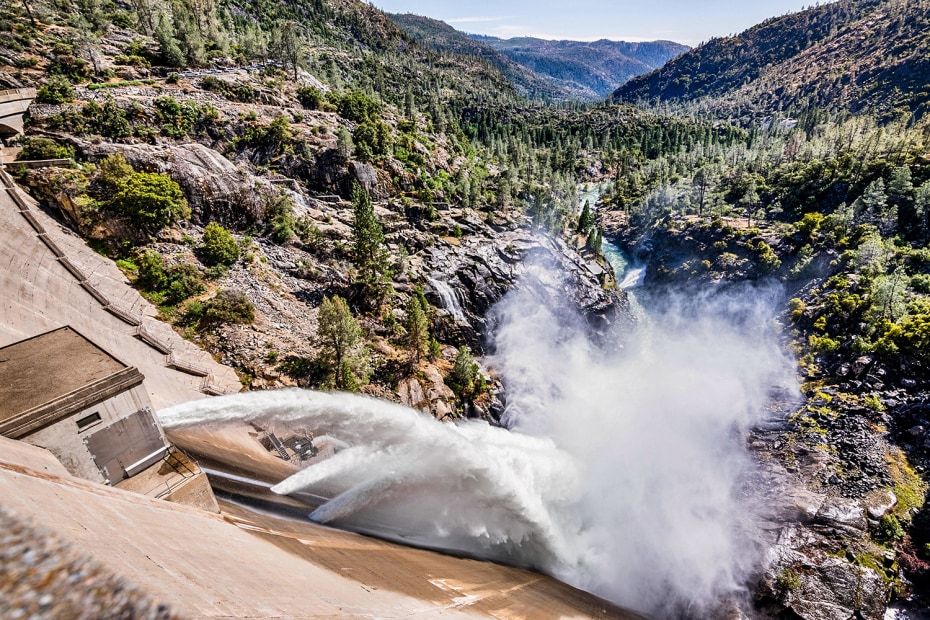 Hetch Hetchy
As a loudmouthed transplant from New York, I've never met an echo chamber I haven't tested. Which is why, on another visit to Yosemite, I tortured three generations of my family with my falsetto birdcalls as we bumbled through the tunnel at O'Shaughnessy Dam in the Hetch Hetchy Valley, in the northwest corner of the park.
The tunnel is simultaneously exhilarating and terrifying. Inside, it's dark enough that you need a headlamp or a flashlight to see. Even with that assistance, you're guaranteed to step in at least one of the dozens of puddles, a reminder that the star of the show in this section of the park is water.
The valley itself is filled with it, collected in an eight-mile-long man-made reservoir that supplies drinking water for San Francisco, 170 miles away. John Muir once said Hetch Hetchy rivaled Yosemite Valley in beauty; the reservoir hasn't changed that. On windless days, the water reflects the clouds and granite domes above.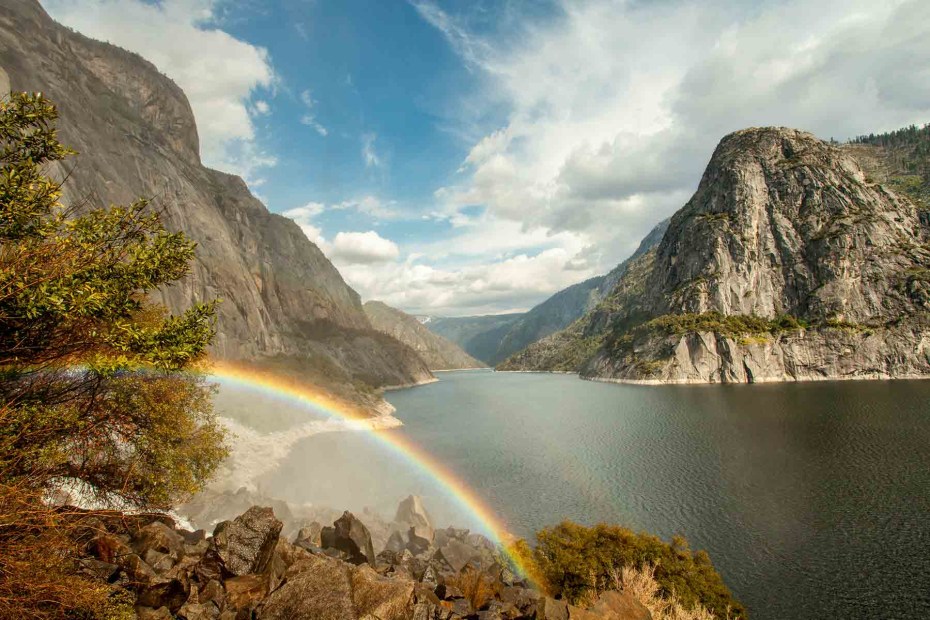 All along the valley, water tumbles dramatically down walls of sheer granite. (Assuming, of course, it isn't another of California's not-uncommon drought years.) One of my family's favorite rambles in Hetch Hetchy starts at the trailhead at O'Shaughnessy Dam. From there, it's a 2.5-mile walk to Wapama Falls.
Up close, 1,400-foot Wapama is as spectacular as 2,400-foot Yosemite Falls. To get that near view, you have to cross a footbridge that spans Falls Creek. At peak melt in the spring, when the water typically cascades over that bridge, it's best to admire the falls from afar.
You don't have to go all the way to Wapama to have a blast in Hetch Hetchy. On other family visits, we've brought a picnic, hiked until we could sense the kids were about to complain, stopped for lunch, and then turned around.
This area is where many Yosemite die-hards come to escape. Given the views, the quiet, and all that water, it's easy to see why.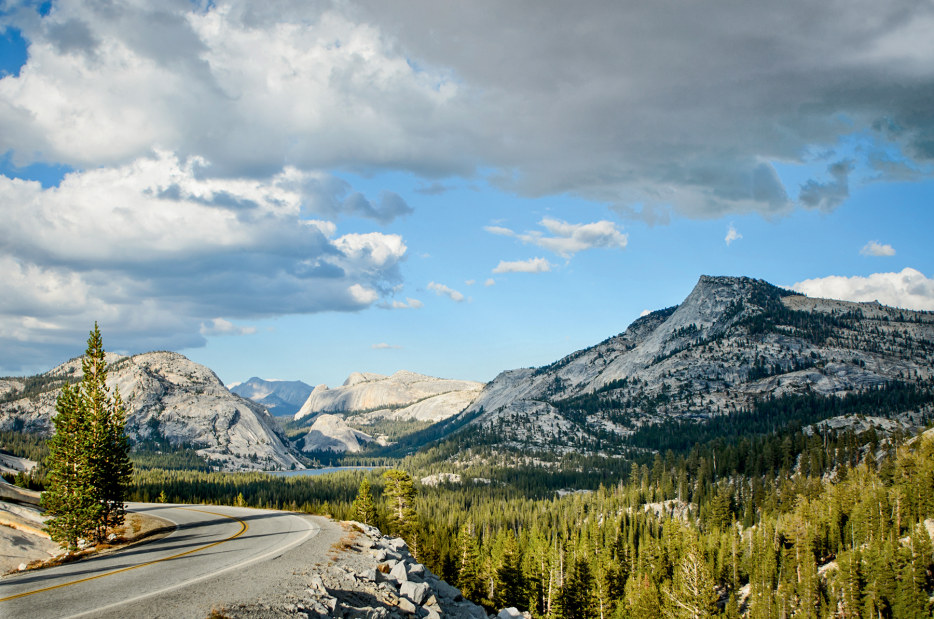 Tuolumne Meadows
On the far east side of the park, Tuolumne Meadows is a world unto itself. Jagged peaks of the Sierra Nevada jut into the sky like crooked teeth. Wildflowers explode in pinks and purples and blues well into summer. The main thoroughfare, Tioga Road, twists and turns through the alpine wonderland, delivering one jaw-dropping vista after another.
This was my introduction to Yosemite, the first place I visited in the park back in 2002. When I close my eyes and think of the California high country, Tuolumne Meadows immediately comes to mind.
Tioga Road is also the starting point for trips to the High Sierra Camps, five bucolic lodging facilities in the Yosemite backcountry, each a day's hike from the next. Only a lucky few lottery winners get to stay there—and I've never been lucky enough. Instead, I've opted for individual day hikes and overnight backpacking trips to many of the Tuolumne region's most picturesque spots.
If you're feeling ambitious, you might try the seven-mile round-trip from Tuolumne Meadows to Cathedral Lakes, one of my favorite treks. Lower Cathedral Lake, the reward at the end, is almost too beautiful to be real, its azure water appearing even bluer when juxtaposed with the gray granite mountains around it. Those peaks—craggy Echo, Cathedral, and Tresidder—each exceed 10,000 feet.
One year I trudged through swampy grass on the eastern shore of the lake to get to a rock shelf someone had recommended as a prime spot for naps. I woke up to find mouselike creatures called pikas attempting (unsuccessfully) to ransack my pack for snacks.
There are innumerable alternatives to that hike. An easy 1.5-mile tromp from the Lembert Dome parking area leads to the Parsons Memorial Lodge, a one-room stone building erected in 1915 to honor former Sierra Club director Edward Taylor Parsons. The moderately strenuous two-mile circuit to Gaylor Lakes and back leads from Tioga Pass over a mountain saddle to a valley with five alpine tarns.
The 211-mile John Muir Trail, stretching from Yosemite Valley south to the top of Mount Whitney, also runs through Tuolumne. Every time I've hiked here, I've encountered Muir backpackers. And every time they've left me in the dust, calf muscles bulging as they pass.
Whichever walk you choose, head to the Tuolumne Meadows Store afterward for a post-hike cheeseburger. The burger itself won't win any awards, but the company can't be beat. At the picnic tables, as hungry trekkers around you scarf the first fresh food they've had for many miles, you can eavesdrop on tales from the trail, make new friends, or sing along as someone strums a guitar. That's the kind of mountain crowd I don't mind.