Block out as few as three days on your summer calendar, and you can take in the three highlights of the central Sierra in one spectacular road trip. A 150-mile driving tour of the best parts of California's Majestic Mountain Loop links together Sequoia, Kings Canyon, and Yosemite National Parks, where you'll pass under massive trees with soaring canopies and peer over the edge of a canyon even deeper than Arizona's.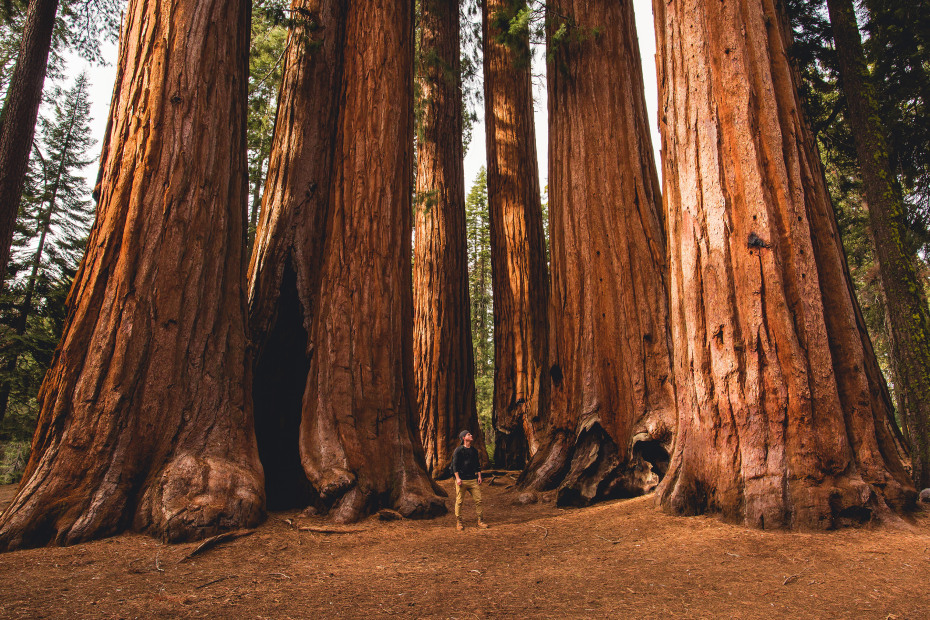 1. Sequoia National Park
The trip begins in Fresno, where Route 180 east climbs out of the wide-open Central Valley and toward Sequoia National Park, winding through thickets of lodgepole pines and red fir with occasional gaps revealing panoramic vistas of jagged mountain peaks. The cedar and stone Wuksachi Lodge makes a civilized overnight stop and a good base for exploring both the Giant Forest and Crystal Cave's impressive stalactite formations. A 400-stair climb to the top of dome-shaped Moro Rock pays off with astounding views of the Great Western Divide, and the open clearing of nearby Round Meadow is a known hangout for marmots, black bears, and woodpeckers. As giant trees go—and Sequoia, as its name suggests, has plenty—the 275-foot General Sherman Tree is top dog: a cinnamon-bark beauty that is among the largest and among the oldest living things on Earth.
2. Kings Canyon National Park
Pre-order a box lunch from Wuksachi and start day two with a zigzagging descent east continuing along U.S. Route 180 into the heart of Kings Canyon, Sequoia's companion park, where towering old-growth sequoias give way to one of the deepest canyons in the United States. Don't miss the plunging waters of Roaring River Falls or the sheer granite walls of Zumwalt Meadow, best seen from an easy 1.5-mile walking trail. At Roads End, dip your feet in the pebbly shallows of Kings River and pick out a picnic spot on the flat, sheer surface of John Muir Rock.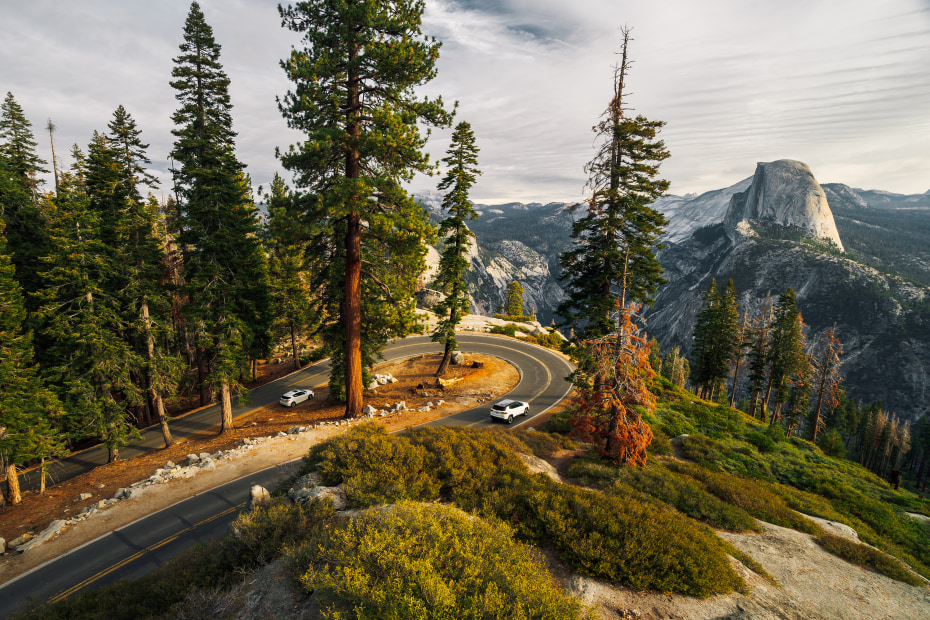 3. Yosemite National Park
En route back up from the canyon floor, stop for an unforgettable view of the massive General Grant sequoia—nicknamed "the Nation's Christmas Tree"—before continuing west along Route 180 toward Fresno. Merge onto Highway 41 North for an hour's drive to Yosemite National Park's resorty Tenaya Lodge, where you can stretch out your limbs in the indoor pool. Get an early start in Yosemite the following day with a visit to Glacier Point—the perfect spot for an unobstructed view of Half Dome as it catches the morning light. Next, wind your way down into the valley to the park's grand dame, the Majestic Yosemite Hotel, with a dining room almost as awe-inspiring as the granite cliffs out the windows. Cap off your trip with a hike at Yosemite Falls: an easy, mile-long loop or, if you're up for it, a more adventurous 7.2-mile round-trip trek. Along the way, you'll find the perfect moment to pause and mentally check these three parks off your life list.