Several major roads snake through the Sierra Nevada foothills, delivering skiers and plastic-saucer-toting kids to mountain resorts from Tahoe to Yosemite. You can make the drive in just a couple hours from the Bay Area or Central Valley, but why not extend the journey for more alpine adventures? Here are a few towns worth a detour.
Twain Harte
Heading east toward Dodge Ridge Ski Resort, Highway 108 quickly gains elevation near Twain Harte. The small town offers a unique hike: the Tuolumne "Ditch Trail," aka Main Tuolumne Canal Trail, part of a 71-mile system of open channels, flumes, and pipes. Built in the 1850s to move water from the Stanislaus River to lower-elevation mining operations, the trail is now managed by the Tuolumne Utilities District and PG&E (and passes through private property, so be sure to mind posted notices). While most of the stretch from town is a meandering dirt path along a canal, some sections traverse elevated wooden flumes. You climb several stairs, then walk along planks above a half-pipe carrying running water. It's easy but best not for young children or anyone with a fear of heights. Back on the road, soothe your nerves with a fresh-made maple-bacon bun at Alicia's Sugar Shack in the neighboring town of Sugar Pine.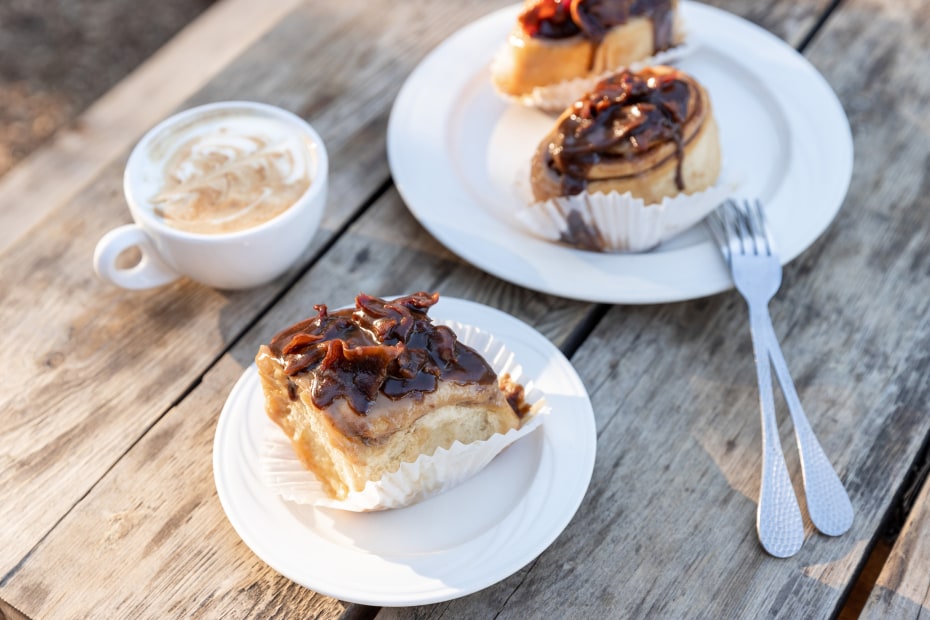 Murphys
Calaveras wine country beckons travelers on Highway 4 heading toward Bear Valley Resort. Several wineries set around the former mining town of Murphys are worth a visit. At Ironstone Vineyards, the wine cave features a natural spring waterfall and an onsite museum displays the world's largest crystalline gold leaf (44 pounds!). Or head to Murphys' Main Street, which boasts 25 tasting rooms. Expand your horizons at Twisted Oak with pours of lesser-known varietals such as tempranillo, grenache, mourvèdre, and verdelho. Nearby, choose your preferred outdoor adventure: Journey 160 feet down into the limestone marvel of Mercer Caverns on a guided tour, or hike among giant sequoias at Calaveras Big Trees State Park.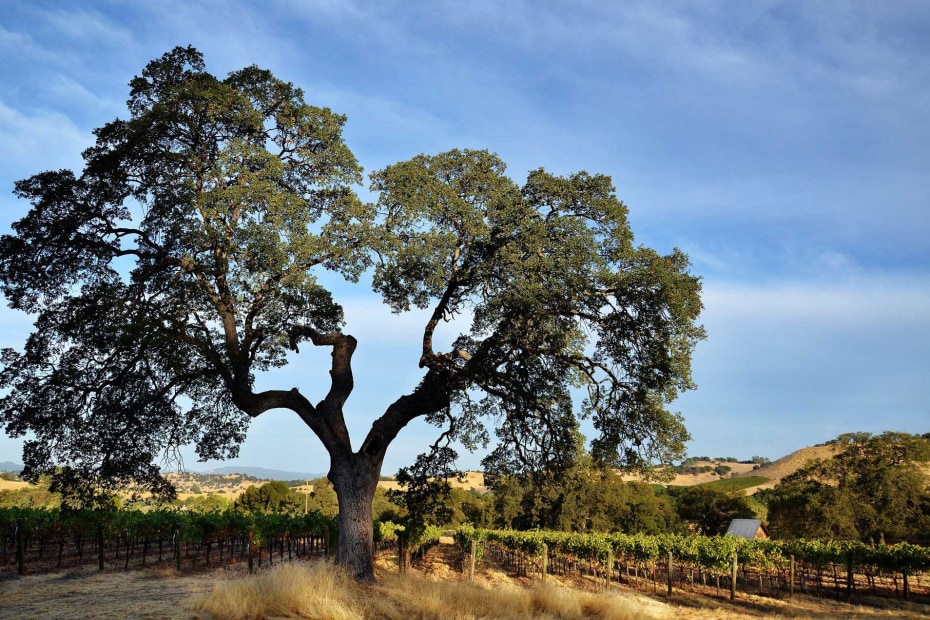 Sutter Creek
Near the crossroads of Highways 49 and 88, on the way to Kirkwood Mountain Resort, the town of Sutter Creek lures travelers with fun shops inside 19th-century buildings. Pop into Fine Eye Gallery for metalwork bats and pottery, or the Antique Gardener for galvanized tubs and fragrant candles. Wander the cavernous Water Street Antiques & Interiors, stocked with reclaimed wooden furnishings and unique home décor pieces. Take a break with a juicy burger at Buffalo Chips or a flight of sparkling wines, including almond- or peach-flavored bubbly, at Le Mulet Rouge's tasting room. Time your visit just right, and you can go back in time at the Monteverde Store during its limited weekend hours. It's been preserved just as it was in 1896.
Folsom
U.S. Route 50 runs from Sacramento to Maryland by way of South Lake Tahoe and its several ski resorts. Pull off in Folsom, the city that Johnny Cash put on the pop culture map. The Big House Prison Museum* displays photos and news clips from the country singer's famous 1968 concert. Other exhibits are decidedly darker: homemade shivs confiscated from inmates and an eight-foot-tall Ferris wheel made out of 250,000 toothpicks by burglar William Jennings-Bryan Burke during his 23 years of incarceration. If you prefer a day outdoors, head for the water: Folsom Lake State Recreation Area offers hiking and biking trails, fishing for trout and largemouth bass, and watercraft rentals (if the water level permits). *The Big House Prison Museum is temporarily closed.
Auburn
Interstate 80 spans the United States, but on the journey from San Francisco to North Lake Tahoe, a great place to pause is Auburn. This town has a handful of museums offering glimpses into area history. At the Gold Rush Museum, peruse interactive exhibits—including one that envisions what miners and railroad barons might have tweeted—and try panning for gold in an indoor stream. View real Gold Rush gold at the Placer County Museum, housed on the first floor of the 1898 county courthouse. Among artifacts such as a stagecoach, printing press, and expertly woven Nisenan baskets are several placer nuggets totaling 194.11 troy ounces of unrefined gold. As you ponder the collection's value today, swing by popular Ikeda's California Country Market for a road-friendly fresh-fruit milkshake.