Glacier National Park's Going-to-the-Sun Road is iconic​​—and for good reason—but this also means that driving on it can feel more like you're sitting in rush hour traffic than enjoying some of the best views in the nation. Thankfully, the West is home to many scenic drives that are less-traveled yet equally scenic. 
Here are seven of our favorite drives within—or near—a national park or preserve, from California's Kings Canyon and Sequoia National Parks to Montana's Bison Range. (Many of these roads are seasonal and open only during the summer, check ahead before you go).
Arches Scenic Drive, Arches National Park, Utah
It's one of Utah's "Mighty Five" national parks, and while Arches' visitors numbers reached 1.8 million in 2021, this red-rock stunner feels almost empty compared to Zion. Sure, the park's 36-mile Arches Scenic Drive can get crowded during summer months, but getting an early start on this round-trip route is a great way to avoid the masses and focus on the scenery instead. We're talking gigantic rock fins, precariously balanced boulders, and more than 2,000 natural stone arches sure to make your jaw drop. 
The route begins just north of Moab, but the first true opportunity to see the park's legendary arches is 9.2 miles in, just beyond the Balanced Rock viewpoint. This is also where you'll find a turn-off for Windows Road, an absolute must for views of some of the park's largest formations, like Double Arch and the castle-like Turret Arch. Other must-stops include the Delicate Arch Viewpoint, where a short walk offers prime vistas of the 52-foot-tall freestanding geologic wonder, and the trailhead for Devil's Garden, a 7.8-mile loop hike that includes a bevy of shorter spur trails and plenty of breathtaking terrain. 
Reservations are required to enter the park April 1 – October 31, 2023 and have a $2 processing fee. The entrance fee is $30/vehicle.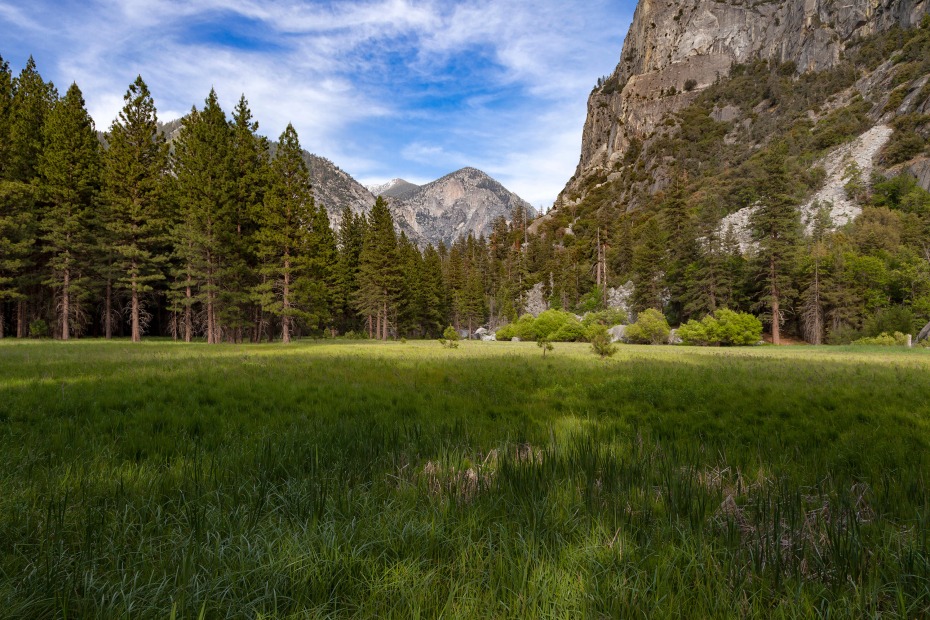 Kings Canyon Scenic Byway, Kings Canyon and Sequoia National Parks, Northern California 
While drivers flock to see the towering cliffs and sweeping meadows visible from Tioga Road in nearby Yosemite National Park, neighboring Kings Canyon and Sequoia national parks offer just as spectacular Sierra scenery—with fewer crowds—along their 50-mile Kings Canyon Scenic Byway. Beginning at the Hume Lake Ranger District in Dunlap, this portion of Highway 180 winds past groves of giant sequoias and among steep granite walls into a more-than-a-mile-deep canyon. Along the way you'll encounter the enormous 267-foot tall General Grant sequoia—one of the largest trees on the planet—journey through patches of dense oak, pine, and fir forest, and come upon awe-inspiring cascading waters, including Grizzly Falls. 
As the only roadway into Kings Canyon, the byway concludes at the park's aptly named Road's End, just past its Cedar Grove area and Zumwalt Meadow, known for its lush woodlands and free-flowing river. 
A $35.00/vehicle pass gets you access to both parks for 1-7 days.
Editor's Note: Due to road conditions, Kings Canyon Scenic Byway is closed past Hume Lake Turnoff. Travelers are unable to take the scenic drive to the waterfalls and Cedar Grove. Please contact the park for more information.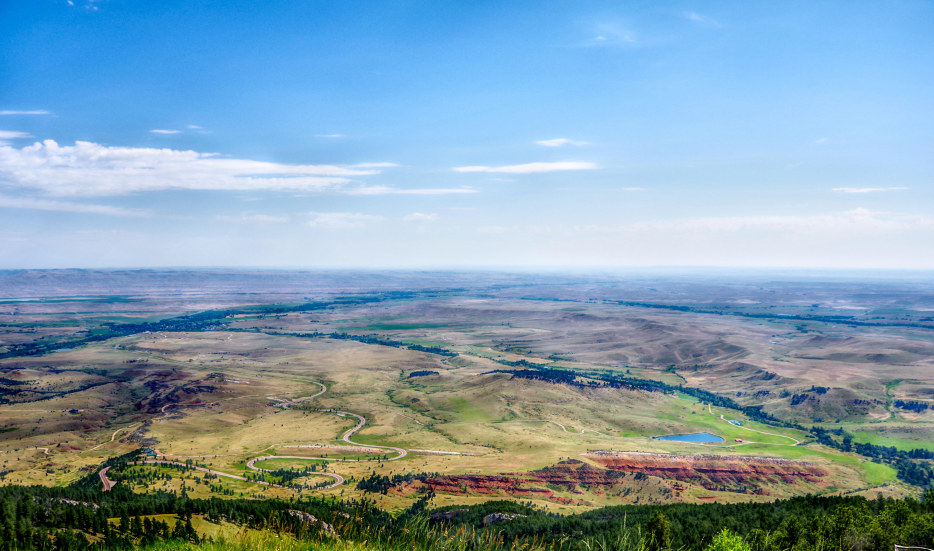 Medicine Wheel Passage Scenic Byway, Big Horn Mountains, Wyoming 
Although not in a national park or preserve, Wyoming's Medicine Wheel Passage Scenic Byway (a section of US 14A) ends just west of the boundary for Bighorn Canyon National Recreation Area, more than 120,000 acres of pristine wilderness on the state's Montana border. It's also a marvel of a roadway. At 27-miles, the steep, two-lane stretch travels among soaring mountain peaks and through grass-and-sagebrush-covered high altitude desert, as well as conifer and aspen forests. The drive is one of the highest routes in Wyoming, culminating at an elevation of nearly 10,000 feet. 
What's more, the byway is the northernmost route across Montana's 1.1 million-acre Bighorn National Forest in the Big Horn Mountains. It gets its name from the Medicine Wheel, a sacred and historic limestone circle—about 80 feet in diameter and with 28 'spokes' radiating out from its center—that sits near the summit of Medicine Mountain. American Indians constructed the wheel in stages sometime over the last 1,000 years, and still use it for ceremonies today. It's reachable via a 3-mile round-trip hike from the roadway.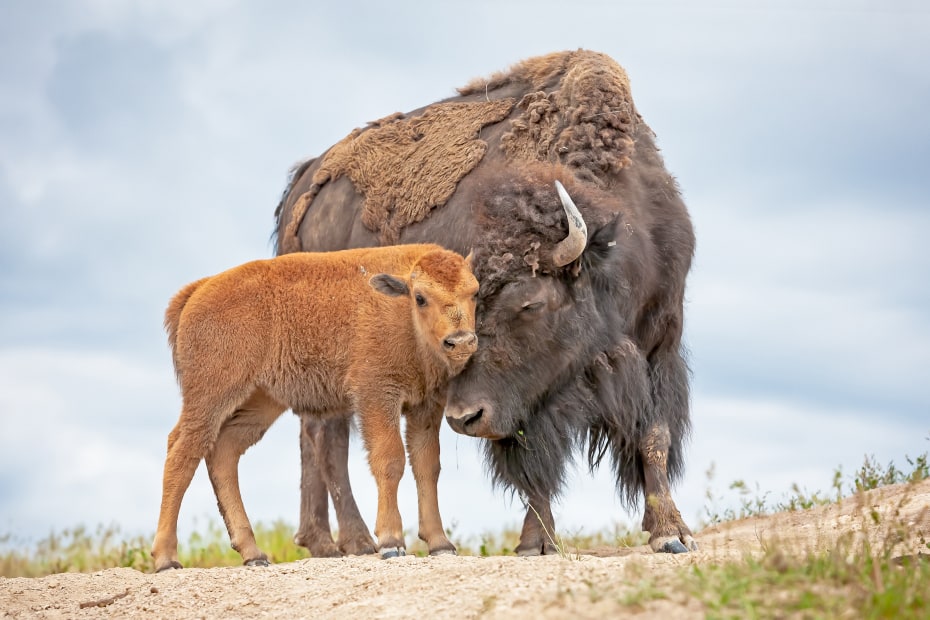 Confederated Salish and Kootenai Bison Range, Northwest Montana 
There are two separate roads that make up this loop through the Bison Range, an 18,500-acre reserve that's home to the largest herd of free-roaming bison (between 300 and 500 of them) outside of Yellowstone National Park. The first is Red Sleep Mountain Road, a 19-mile gravel span that begins at the visitor center on the Flathead Reservation and winds one-way through the heart of the wildlife conservation area. It climbs steeply among undulating hillsides and past craggy peaks to the summit of Red Sleep Mountain.
An easier route is the 14-mile Prairie Drive, which skirts the base of the mountain through the range's open fields and travels along Mission Creek (a good place to spot elk and pronghorn). 
Each route is outstanding in its own right, and offers wonderful ways to see wildlife without the mile-long backups. 
A day pass to access the National Bison Range is $20 per vehicle.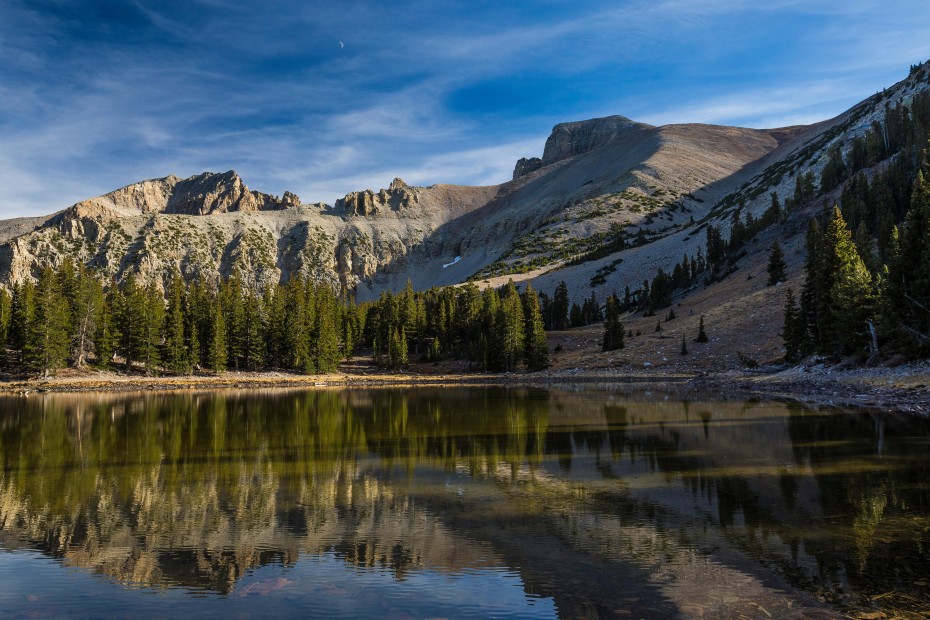 Wheeler Peak Scenic Drive, Great Basin National Park, Nevada 
Experience the vast diversity of Nevada's Great Basin along the national park's 12-mile Wheeler Peak Scenic Drive. The narrow out-and-back roadway begins right inside the park, about a tenth of a mile past the entrance, at Highway 488, and climbs upward thousands of feet, traversing the Snake Mountains and passing through several ecological zones before reaching the face of 13,063-foot Wheeler Peak. Along the way you can expect landscapes such as low-lying sagebrush and stands of pinyon pines and juniper trees; followed by mountain mahogany, fir and ponderosa pine forest; and finally, aspen trees, identifiable by their smooth, white bark. Keep an eye out for marmots and jackrabbits en route, and be sure and make use of the pull-outs for incredible views, including a panorama of the enormous Snake Valley.
Toward the end of the drive there's a trailhead for Alpine Lakes, a 2.7-mile loop hike that traverses through meadows and light woodland to reach two small lakes. It's the perfect place to stretch your legs.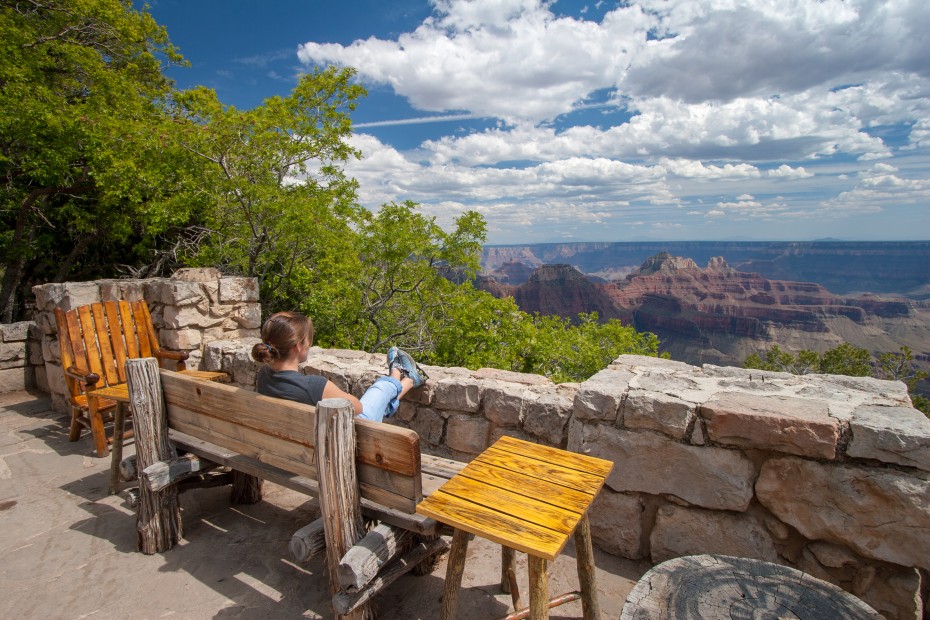 Kaibab Plateau-North Rim National Scenic Byway, Grand Canyon National Park, Arizona 
Avoid the crowds of the Grand Canyon's South Rim and head north instead. The 44-mile Kaibab Plateau-North Rim National Scenic Byway (State Road 67) begins its scenic journey at the town of Jacob Lake, traveling among the dense Douglas fir and ponderosa pine trees of Kaibab National Forest and through meadows of aspens. For the last 12 miles you'll drive through the less-visited North Rim of Grand Canyon National Park, a remote region known for its unparalleled views and serenity. The roadway ends at the park's North Rim Village—where you can grab a meal at the Grand Canyon Lodge, or take in a spectacular sunset at Bright Angel Point. 
Wildlife such as endemic Kaibab squirrels (easily identifiable by tasseled ears) and bison are area regulars, as are California condors. Look for one or two of the latter circling in the skies above. 
A $35/vehicle fee is charged at the entrance to Grand Canyon National Park.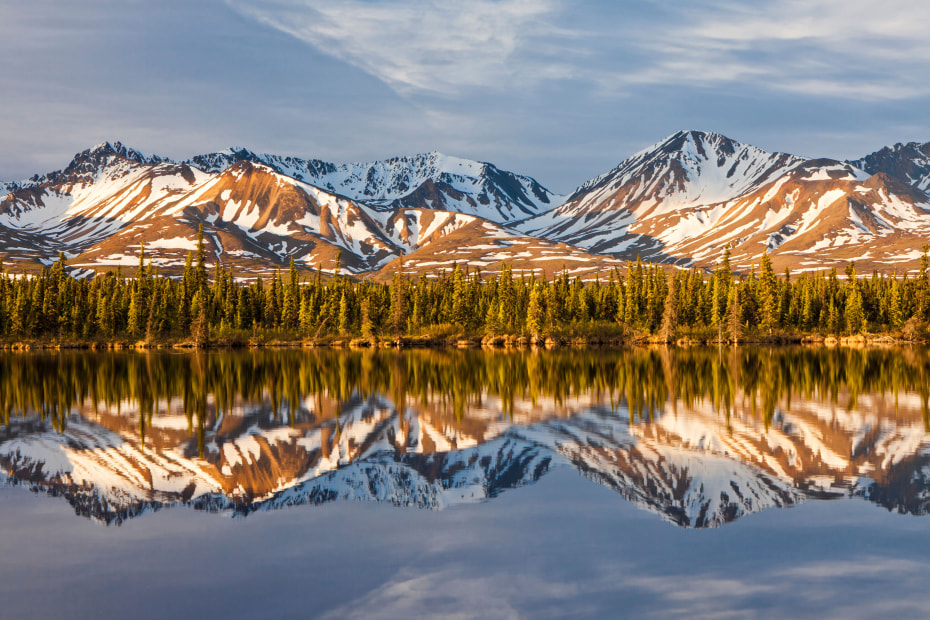 Denali Highway, Paxson to Cantwell, Alaska 
Until 1972, Alaska's breathtaking Denali Highway was the only roadway into Denali National Park, and this 135-mile stretch still provides incredible vistas of open tundra, forest, mountain lakes, and majestic mountains and glaciers. About 110 miles are gravel, so be sure and take the drive slow. It also traverses the second highest highway pass in the state, 4,086-feet-high MacLaren Summit, which on clear days offers panoramic views of the Alaskan mountain range and the Maclaren Glacier in the distance. 
Black bears, moose, and caribou make their homes in the dense vegetation that often lines the roadway (another reason to take it slow), while grayling fish grace the freshwater streams that run perpendicular to it in places.
Smart Tip: Most drivers prefer to tackle Denali Highway over a couple of days, either camping on BLM lands or bedding down in one of several highway lodges.