As it winds past towering mountains and through sprawling valleys nourished by trout-stuffed streams, Montana's Highway 1 fills the road-tripper's windshield with all the Big Sky wonders that every traveler envisions. The 64-mile route in southwest Montana links the towns of Drummond and Anaconda, and offers a more relaxing alternative to Interstate 90, the highway you're most likely to barrel down when visiting two of the state's national parks, Yellowstone and Glacier. 
Today, Highway 1 goes by its more picturesque name, the Pintler Veterans Memorial Scenic Byway. Visitors here pass within eyeshot of the massive glacier-carved peaks of the Anaconda-Pintler Wilderness, one of the country's first wilderness areas, established in 1964 and still home to free-ranging moose, mountain goats, and the occasional grizzly bear.
Drummond to Hall
Begin in the vibrant college town of Missoula and head east on Interstate 90 to reach Drummond, 50 miles away, a hamlet of about 288 people that's the official start of the byway. The town is perhaps best known for its cattle industry and the townsfolk's adopted nickname, the World Famous Bullshippers. If you're looking for a fitting place to grab a burger, swing by Parkers' Family Restaurant on Front Street and you'll have your choice of 50, no 101, no 135 different burgers since the sign out front seems to keep changing. (Last we looked, it was 135.) Take a short detour to the Ohrmann Museum, open by appointment only, to see the work of late local artist Bill Ohrmann, a rancher who produced scores of wildlife-inspired paintings and large welded sculptures, a tradition carried on by his son, John. 
About eight miles later you'll come to Hall, population 34, which marks the entrance to Flint Creek Valley (pronounced "crick" in these parts, as a "corrected" road sign will inform you). A house on the right marked 112 N sells homemade birdhouses; a junk store next door advertises various knickknacks. Peruse the box of free stuff outside—I scored a 1905 copy of Nathaniel Hawthorne's Tanglewood Tales—then ogle 9,300-foot Pikes Peak looming to the east. In about nine more miles you'll pass the Boulder Creek Lodge and RV Park, where you can feast on an elk burger topped with cherry chutney and stay the night in a replica of an 1880s wagon.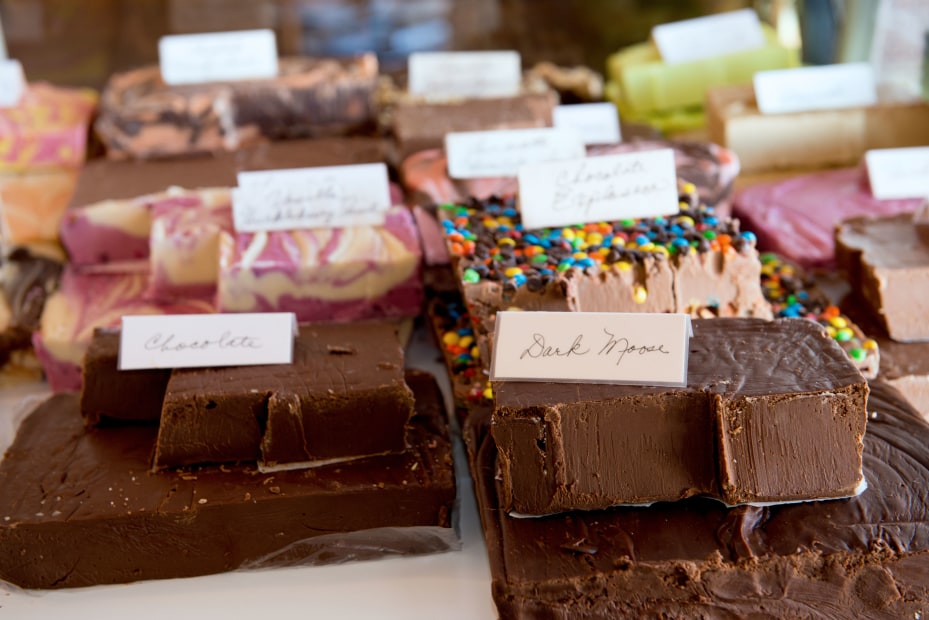 Philipsburg
Mining took off in the area in the mid-1860s as prospectors and investors flocked to the region hoping to strike it rich with silver. One of them was Philip Deidesheimer, a German-born mining engineer who invented a way to frame timbers to support unstable rocks that landed him in the National Miners Hall of Fame. Today, Philipsburg, a town of about 800 people, bears his name. Plan to spend at least a few hours here, if not the night.
Downtown P-burg, as Montanans say, is basically one street, Broadway, and features several buildings on the National Register of Historic Places that have been restored to their late 1880s appearance. You'll find locally designed clothes in one of them at Live Montanably. Next door, the Flint Creek Outdoors shop carries fishing supplies, and fly-fishing guides can be hired to take you out for the October caddisfly hatch that feeds hungry trout on the nearby Clark Fork River.
Get a taste of the prospector's life at Montana Gems, a dazzling shop full of twinkling sapphires and other precious stones where rockhounds can buy "virgin gem dirt" (read: a bag of rocks) and sift through it using water-filled troughs and tools to hunt for their own gems. One miner found a 34-carat sapphire, the biggest the shop had ever seen.
Doe Brothers serves old-time sodas, while the Philipsburg Brewing Company pours pints of its award-winning pumpkin spice barley wine. Sweet tooths will swoon in the Sweet Palace, a candy store where you can watch workers sheathe taffy using a 1918 Model K taffy wrapper. The old-school, Amish-made gears-and-buckets ice cream–making machines at the Philipsburg Creamery are as fun to watch as the goods are to eat. Lastly, the stunning photos of trout and bighorn sheep in their native habitat will leave you spellbound at Fish Eye Guy Photography, a gallery at the eastern end of Broadway.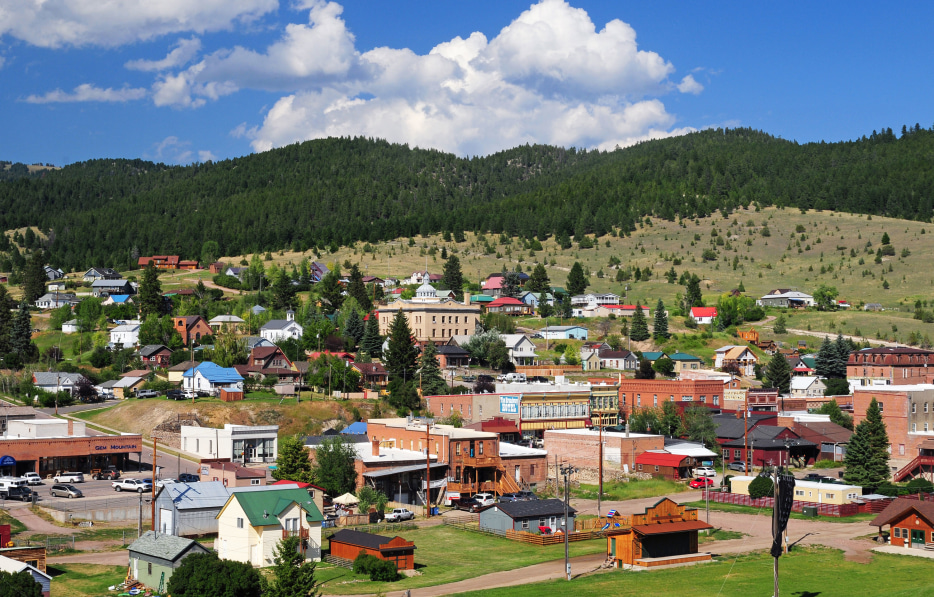 Make a Loop: The Bitterroot Valley or Anaconda
Back on the byway, the road climbs about 1,200 feet past Discovery Ski Area to reach Georgetown Lake, one of the best places to fish in the state. If the weather's good and the snow hasn't closed the road, you could leave the byway on Highway 38 west, which twists and turns deep into the Sapphire Mountains past 150-foot Skalkaho Falls. The road will drop you into the Bitterroot Valley where you can head north to Missoula, passing ABC Acres, which offers farm stays, a 600-square-foot botanical garden, and hands-on livestock feedings. Farther north, don't miss Travelers' Rest, a historic site where Lewis and Clark camped for a few days before heading into the Bitterroot Mountains in 1805. 
Sticking to the byway, however, brings you to Anaconda, a former copper-smelting town dominated by the 585-foot "smoke stack" built by the Anaconda Copper Company in 1919. There's the Haufbrau for German sausages and Montana Zipline Adventures, a new adventure park that's home to 9,300 feet of zip lines, the most in the state. Before you hit Interstate 90 again (passing by the catastrophic environmental wasteland created by that smelting), swing by Black Dog Antiques, a mall with more than 30 dealers. 
Back to Missoula
Cruising west on Interstate 90, make one last stop in Deer Lodge to visit the Grant-Kohrs Ranch National Historic Site, a working ranch from the 1880s, and the Auto Museum, one of five museums located inside the converted Territorial Prison that opened in 1871. See the fortresslike prison on a Friday or Saturday in October (and the days leading up to Halloween) and you can get a ghost tour that includes access to the Death Tower, a part of the penitentiary not normally open to the public.