Pop quiz! Complete this sentence with the correct answer (multiple choice): College towns across the West appeal to travelers looking to: (a) visit their children or grandkids, (b) revel in regional history or culture, (c) explore built or natural wonders, (d) sample craft burgers or beer, or (e) all of the above. If you chose the final option, give yourself a gold star. College towns—vibrant communities shaped by a major university and its student body—tend to be rife with budget-friendly eats, sights, and activities. These eight destinations get an A+, whether or not you know anyone on campus.
San Luis Obispo, California
California Polytechnic State University, consistently one of the West's top-rated graduate schools, affords an endless array of distractions—ahem, attractions—for students, their families, and other visitors. Not to mention the fact that town, which sits in the heart of Central Coast wine country, is just a short drive (10 or 15 miles) from Avila Beach and Morro Bay.
Embrace the "SLO life" alongside residents at the Downtown SLO Farmers' Market. On Thursdays from 6 to 9 p.m., musical performances and a rainbow of fruit and vegetable stands fill a five-block stretch of Higuera Street, a festive evening stroll. On the first Thursday of each month, stick around until 9:30 for Bike Night, when cyclists depart Mission Plaza wearing outfits with zany themes such as wildflowers and superpowers.
To join the crowd, or simply experience first-hand why SLO is a fun place to ride, rent a bicycle from Foothill Cyclery on East Foothill Boulevard. The flat, well-paved Bob Jones City-to-Sea Trail heads past a creek and through a sycamore forest to the Pacific Ocean. Or pedal through Edna Valley's tawny hills to pinot noir or chardonnay tasting at Claiborne and Churchill, Baileyana, and other area vintners on a tour with Central Coast Outdoors.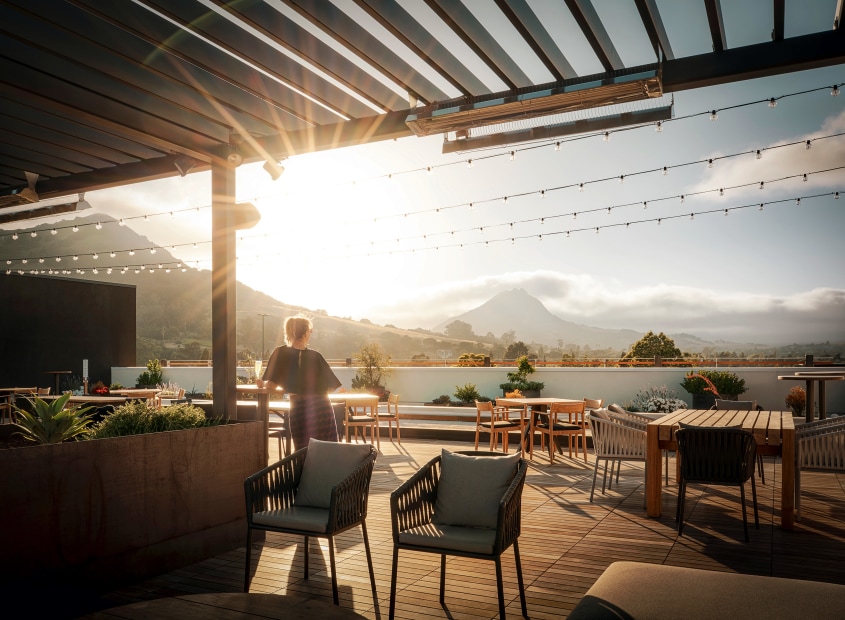 Hikers can appreciate nature and art on the 2.5-mile path through Poly Canyon Design Village. Irreverently dubbed the "Architecture Graveyard," the hillside hamlet showcases idiosyncratic structures designed by students of Cal Poly's esteemed architecture school.
To get a literal taste of SLO, head for High Street Deli or Lincoln Market & Deli, several blocks from downtown in opposite directions. The nearly 100-year-old High Street sells more than a dozen signature "sandos" that you can order "stoney," or tricked out with extra ingredients of the maker's choice. Lincoln Market serves up an equally tempting array of hot and cold sandwiches—ask for the off-menu Cubano—plus stick-to-your-ribs delicacies such as potato-tot nachos. This is a college town, after all.
When parents are in town, students take them to Novo Restaurant and Lounge overlooking the creek, to share sumptuous plates of chicken satay, Korean short ribs, and other globally inspired fare. Or they head for the rooftop High Bar at Hotel San Luis Obispo to watch the sunset with a slice of craft pizza (finocchiona and hen egg, perhaps) in one hand and a bocce ball in the other.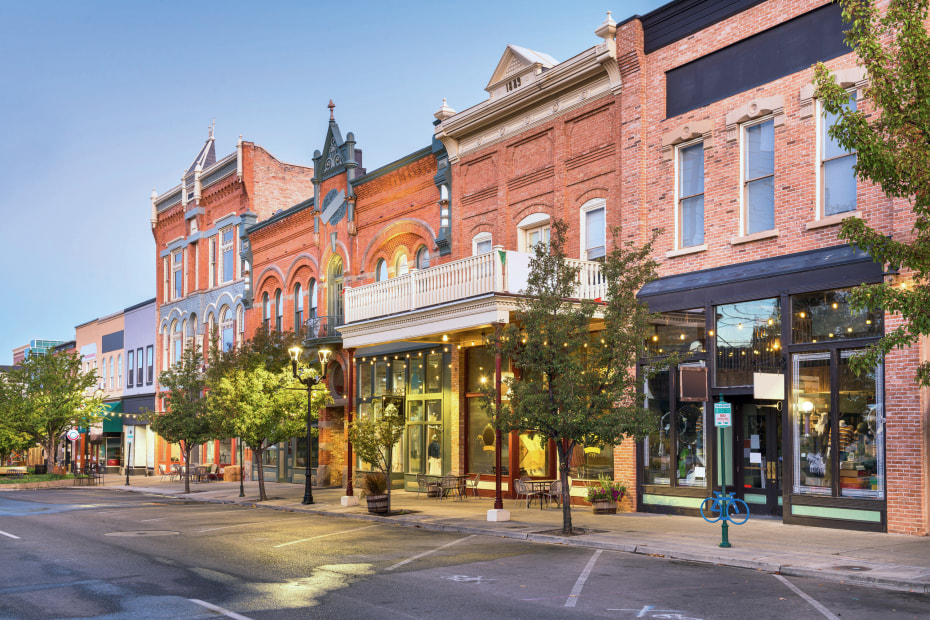 Provo, Utah
Past Gallup polls have identified Provo as one of the nation's happiest cities. It's easy to see why the college town sparks joy. Bookended by the Wasatch Range and Utah Lake, Provo brims with friendly, tight-knit neighborhoods infused with arts and culture. The cherry on top: a thriving ice-cream scene.
Provo is synonymous with Brigham Young University, founded in 1875 by its namesake, the president of the Church of Jesus Christ of Latter-day Saints at the time. Today, visitors to the beautifully landscaped main campus can enjoy secular attractions with free admission. The Museum of Paleontology displays a vast collection of dinosaur fossils collected in Mountain West states. The Museum of Art spotlights intriguing works such as photographer Dorothea Lange's stark images of life during the Great Depression and artist Vik Muniz's playful rendering of the Mona Lisa in peanut butter and jelly; both on display until November. The Museum of Peoples and Cultures celebrates global connections in exhibits ranging from Maya weaving to artifacts uncovered by the school's anthropological research in the Utah Valley.
Amid the peaks northeast of Provo, Bridal Veil Falls—a 600-foot-tall cascade plunging into Provo Canyon—makes a dramatic picnic destination that's accessible by a short, paved trail. Hikers often seek out Mount Timpanogos, with hopes of spotting a herd of mountain goats from its patchwork of forested trails. Sundance Mountain Resort, which until 2020 was owned by Robert Redford, provides a cinematographic setting for horseback riding, mountain biking, and zipline rides with a vertiginous 2,100-foot drop.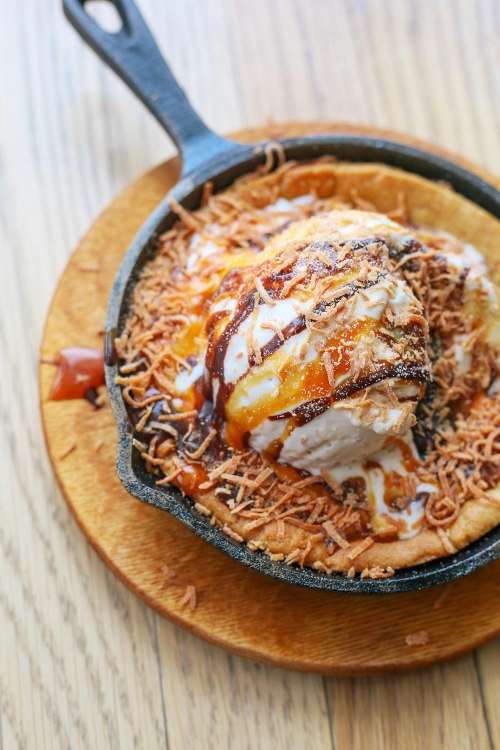 Many Provo residents abstain from alcohol for religious reasons, and ice cream seems to be a wildly popular alternative indulgence. Rockwell Ice Cream Co., an old-fashioned shop downtown, concocts new-school combos that include the award-winning G.O.A.T., a blend of goat cheese, blackberries, lemon jam, and honey-rosemary roasted almonds. The Penguin Brothers whip up gourmet treats such as the Ron Burgundy, which sandwiches strawberry-Nutella ice cream between snickerdoodles. On campus, BYU Creamery bustles with students and nostalgic alums spooning up scoops of Graham Canyon, featuring a swirl of cracker crumbles and chocolate covered honeycomb.
For savory bites, Black Sheep Cafe on North University Avenue fuses regional flavors with style. Try the frybread tacos with braised pork and green chile sauce, or a burger topped with blue cheese, caramelized onions, and bacon on a nanniskadii (flatbread) bun. Across the street, Communal focuses on farm-fresh, sustainably sourced dishes. Share an order of the smoked Spring Lake trout with horseradish cream, celery root puree, and dill, or the Clifford Farms pork loin with cider dijon and rosemary-scented yam puree.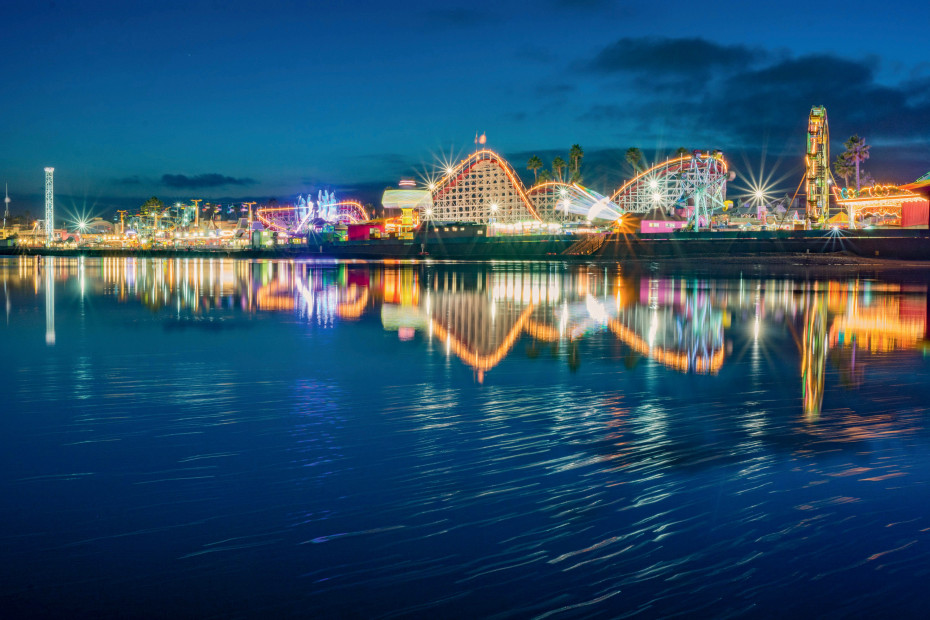 Santa Cruz, California
This Left Coast refuge takes the laid-back, inclusive college vibe to the max. It's as if everyone in town—not just the University of California, Santa Cruz—has adopted the humble banana slug, a truly excellent composter, as its mascot. The school has a reputable coastal science program, naturally, and visitors to its Seymour Marine Discovery Center can get a primer on research involving dolphins, seals, and other sea creatures. Take a self-guided tour of Younger Lagoon Reserve to learn how scientists are tracking animals and restoring biodiversity to the regional habitat.
Santa Cruz also preserves habitat for another marine mammal: surfers. The area is home to one of only 10 World Surfing Reserves on the planet, and wet suit–clad wave riders convene here to catch 23 consistent surf breaks. Many consider Santa Cruz the best surfing city in the continental United States. Newbies can safely give it a go with support from the Richard Schmidt Surf School: Its instructors have been patiently coaching beginners since 1978, and it guarantees that every student will ride a wave successfully during the first lesson.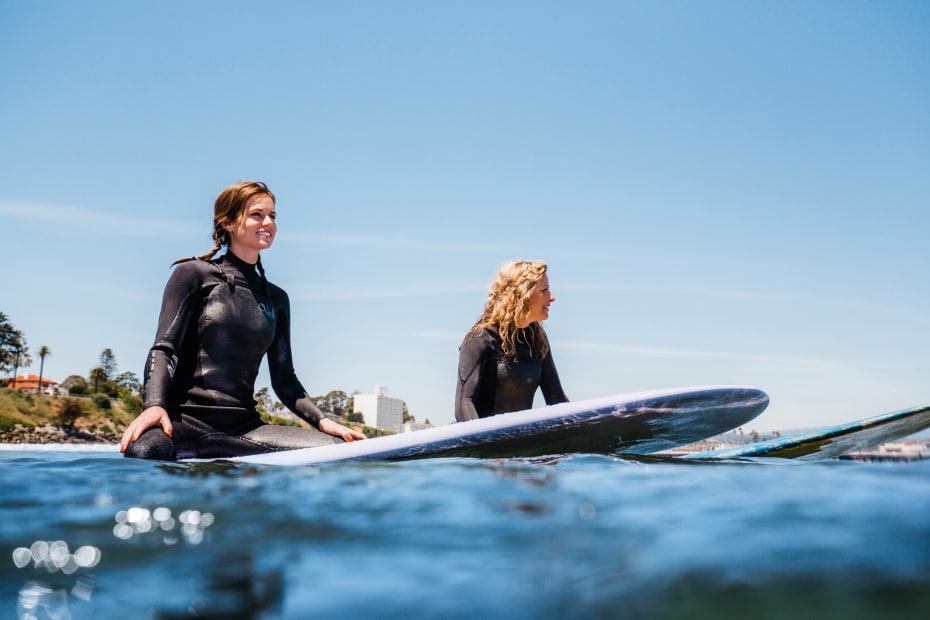 Santa Cruz also earns high marks for the area's scenic parks. At Natural Bridges State Beach, you can admire stone arches rising out of the ocean, spot seals and migrating whales in the distance, and marvel at colorful starfish, urchins, and anemones in the tide pools. Slightly farther afield, at serene Wilder Ranch State Park, you can hike along lush forest trails and scenic bluffs, stroll barefoot beside shorebirds on the sand, and tour a 19th-century dairy farm. For more amusement, head to the kitschy Santa Cruz Beach Boardwalk to play arcade games and indoor miniature golf or board the Giant Dipper, a wooden roller coaster that has thrilled riders for nearly a century. If you're in town November 6–7 this year, check out the Sea Glass and Ocean Art Festival, which celebrates art made with weathered shards that often wash up on Northern California's shores.
An alfresco picnic bench awaits at Venus Spirits Cocktails & Kitchen on High Road, where distiller Sean Venus's gins are as bold as dishes like the smoky root-vegetable Reuben sandwich. UCSC students favor Burger for tongue-in-cheek fare such as the Homer Simpson, a grass-fed beef patty topped with bacon bits, fries, and beer cheese. For the classic beach shack experience, grab some salmon poke or a kimchi dog from Steamer Lane Supply on West Cliff Drive and watch the surfers ride the city's best-known break.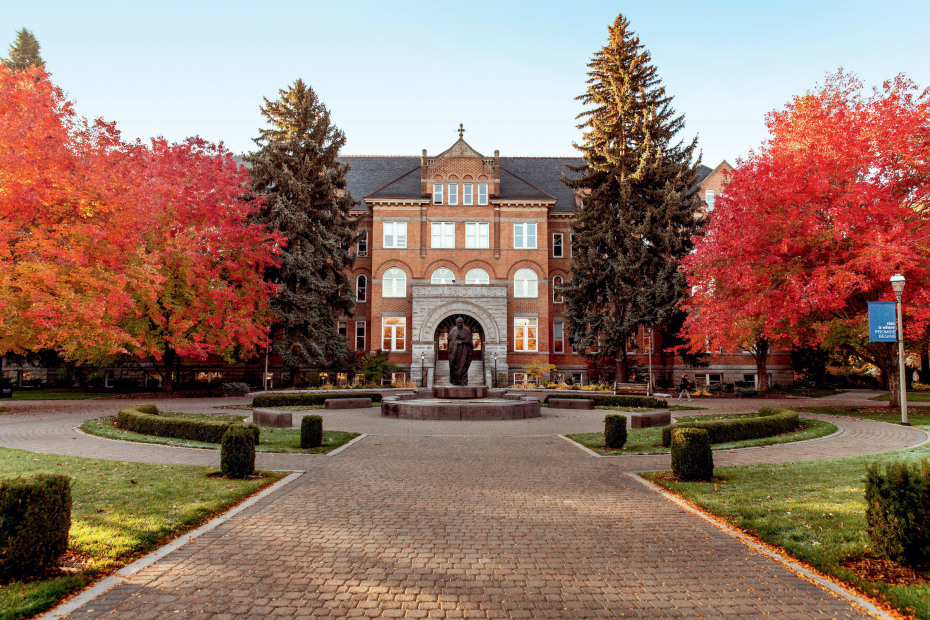 Spokane, Washington
Bristling with pine forests and split by a roaring river, Spokane overflows with outdoor activities from hiking to tubing. But basketball is what really ignites folks in this city, which proudly calls itself Hooptown USA. The focal point of the fandom is Gonzaga University, whose men's basketball team consistently rises to the top of the rankings. When a Zags game is on, visitors can join fans cheering the Bulldogs at Jack & Dan's, a bar once owned by the father of John Stockton, the Gonzaga legend and retired NBA point guard who put Hooptown on the map. If you're in town September 11–12 this year, don't miss Hoopfest, the largest three-on-three outdoor tournament in the world.
But basketball isn't the only game in town. Spokane is home to four other university campuses, known for everything from fisheries research to medicine. Stroll the leafy paths of the University District, which spans the Spokane River, to stock up on swag at Gonzaga's Zag Shop or Washington State University's store, The Bookie. In the lively downtown district to the west, hip bars such as the DJ-vibed Night Owl and whiskey-centric Whisk cater to the college crowd. You might start the evening with a hot dog, a Baja Gordita (shrimp with pico de gallo, slaw, and garlic mayo in a fried pita shell), or the pork-topped "dirty fries" at Stella's Cafe. Or walk down a 115-year-old staircase to Hunt, where you can tuck into elevated outdoorsy fare—hello, pimiento-cheese baguettes and smash burgers—amid century-old salvaged wood, drawings of pheasants, and images of anglers' flies.
The city's communal backyard is Riverfront Park, a former rail yard that was transformed into a 100-acre urban renewal site to host the 1974 World's Fair. Here, you can promenade along the river past the landmark clock tower, the hand-carved wooden carousel, and the children's slide shaped like a gigantic Radio Flyer wagon. Prefer to get on the water? Rent a kayak or standup paddleboard from Fun Unlimited and cruise through the University District, then dock at No-Li Brewhouse and sip an ale made with Washington-grown hops in the outdoor beer garden.
To explore even more of the river, take the Centennial Trail, a mixed-use path that zigs among towering ponderosa pines and zags past urban heritage sites. Bicycles, inline skates, and wheelchairs are welcome alongside travelers on foot. Start at Riverside State Park, northwest of the city, and—if you're feeling ambitious—travel another 34 miles to the Idaho border, two-thirds of the way to Coeur d'Alene.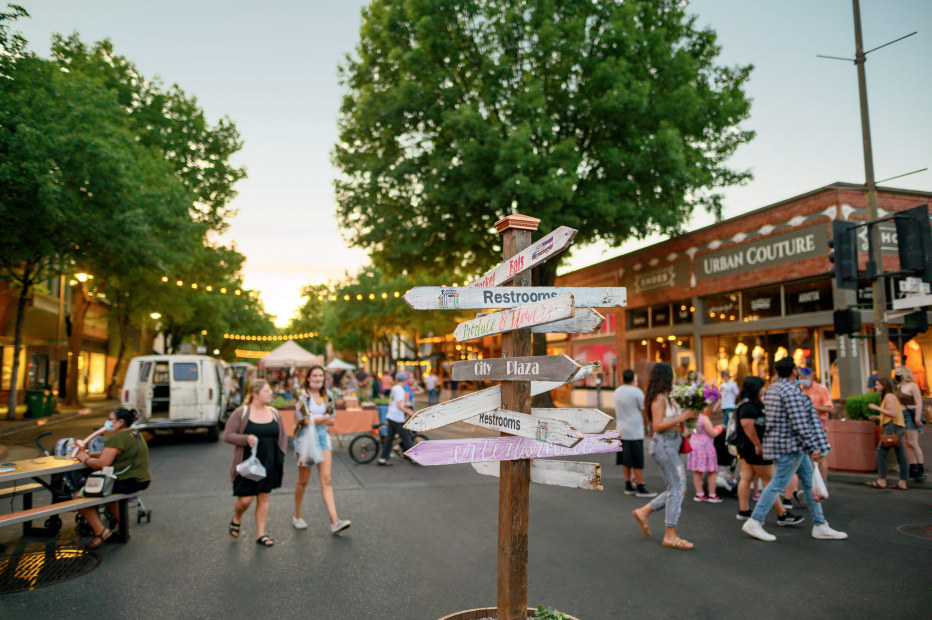 Chico, California
Tucked between two national forests about 90 miles north of Sacramento, the city of Chico revolves around its California State University campus. For a self-guided orientation, amble around its bucolic grounds, where you can stop to smell the roses in the garden behind Trinity Hall, cross the bridge over Big Chico Creek, and try to identify the 200 different species of plants. Besides the university, the other big name in town is Sierra Nevada Brewing Co., which founder and avid rock climber Ken Grossman named after California's famed mountain range. His homebrewing operation grew to help launch a culture of craft beers. Head to the taproom on East 20th Street to try one on tap.
Chicoans are also justifiably proud of Bidwell Park, an outdoor oasis that occupies 3,670 acres stretching from the heart of the city to the Sierra foothills. The park's most beloved features are its different swimming holes: Close to downtown, the tree-lined Sycamore Pool—a "living pool" that resembles a river—is popular for midday dips. About four miles northeast, at Five Mile Recreation Area, kids splash in a shallow creek shaded by lush vegetation. Well into the wild section of the park, you'll find Bear Hole, where people jump from low lava-rock cliffs into cerulean pools. Finally, if you're willing to hike a rugged, half-mile trail, you'll reach many swimmers' favorite spot: secluded, oak-shaded Salmon Hole.
For lunch, make like a Wildcat and prowl to Madison Bear Garden, which has been serving juicy Bear Burgers—griddled patties topped with house barbecue sauce and Thousand Island dressing—since 1977. If beef isn't your beat, Pizza Riot makes entirely vegan and organic pies; gluten-free crust available. Or get a seat on Grana's patio, where you can bask in Chico's balmy weather while slicing into a seasonal wood-fired pizza topped with farm-fresh herbs and Llano Seco pork jowl.
For dinner (May through September), hit the Thursday Night Market downtown, which brings the bounty of area farms together with crafts and live music. Through September 17, Friday Night Concerts liven up Chico's main plaza as bands play and little ones frolic in the fountains.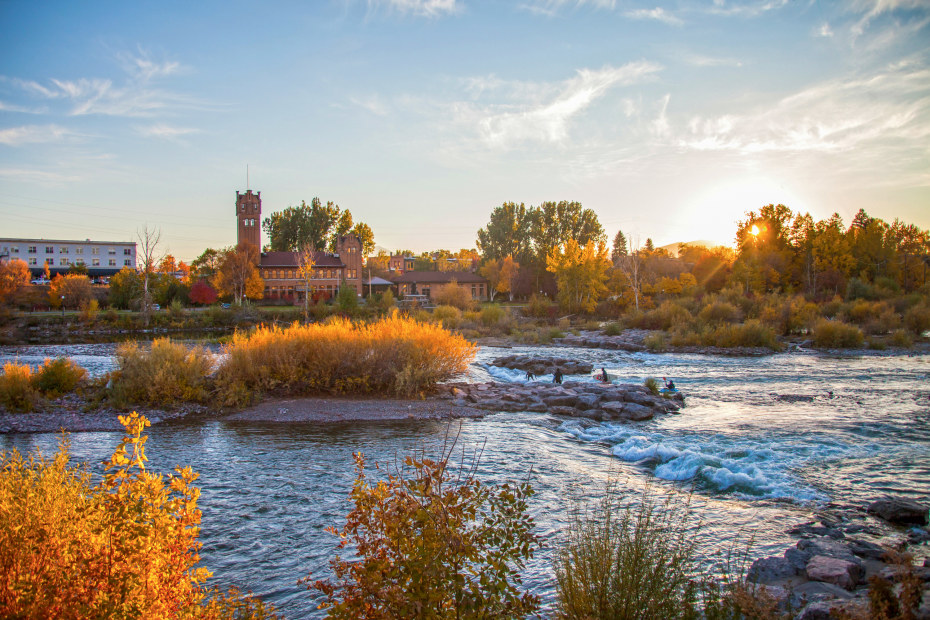 Missoula, Montana
At different points in its 155-year history, the city of Missoula has laid claim to more writers, fitness professionals, and breweries per capita than almost any other nationwide. The sources behind its cultural prowess are simple: The venerable University of Montana produces an outsized crop of bestselling authors and Pulitzer Prize winners. The nearby Bitterroot Mountains and river-laced forests inspire writers and athletes alike. And nothing hits the spot like a cold beer after a grueling day of workouts or writer's block.
Your travel curriculum might start with a saunter around the UM campus, which functions as the state arboretum, a living museum of trees from the eight forest regions of North America, including Montana natives. Pop into the Montana Museum of Art and Culture, made up of two galleries on campus, to behold the state's largest trove of art. Located just south of campus, the UM Golf Course offers nine holes in summer or cross-country skiing in winter, as well as a chance to spot deer and take in the Bitterroot Mountain vistas. Overlooking the fairways, the Iron Griz curiously serves finger-lickin' sweet-tea-brined chicken, crawfish po' boys, and other Southern-inspired vittles.
For greater perspective, hike the 7-mile round-trip Reservation Divide Trail on Ch-paa-qn Peak for panoramic views of the blue-green mountains, often swept by shadows of soaring clouds. Missoula is especially thrilling in winter, when a shuttle bus offers $3 rides for the half-hour trip to Snowbowl for skiing and snowboarding. The resort also provides gear rentals plus private and group classes for kids and adults of all abilities.
After hiking or skiing, relax in a brewery. Tamarack Brewing Company downtown pairs its flagship beers with Montana-centric pub fare; try the bison tacos with a Lakeside pale ale. Imagine Nation Brewing Co. bills itself as a center for community transformation: Each purchase of its aromatic beer helps fund positive change–based projects. Sample an IPA with shawarma or sliders from one of its rotating food trucks. Looking for breakfast or lunch? Caffe Dolce, a bakery and restaurant in the Rose Park neighborhood, turns out twice-baked pistachio croissants and sourdough-crust pizzas in a sunny space with painted ceilings.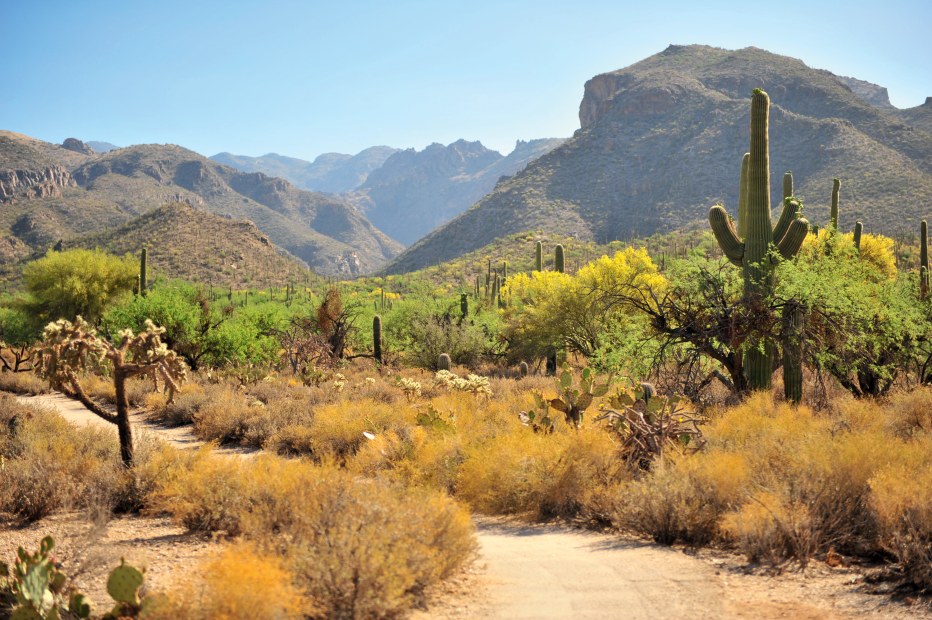 Tucson, Arizona
Tucson is hyped as the next big hot spot, and for good reasons. It's a Unesco City of Gastronomy that practically overflows with tacos and tequila. It's a community-minded college town whose residents celebrate the area's rich indigenous and Spanish heritage and work passionately to protect their stunning Sonoran Desert environs. It has a national park inside the metro area. Yet it somehow manages to feel undiscovered.
Many of Tucson's cultural offerings spring from the University of Arizona. The Center for Creative Photography garners deep respect for its repository of images and thought-provoking shows on wide-ranging topics from astronomy to activism. The Arizona State Museum enlightens visitors about the region's 13,000-year human history and enduring traditions. The Flandrau Science Center & Planetarium focuses on family edutainment, with exhibits on sharks, Mars, and more. In late October, the UA Museum of Art plans to unveil an exhibition dedicated to food—and how some of last century's leading creatives explored this universal subject in various media. It's bound to include an Andy Warhol banana or two.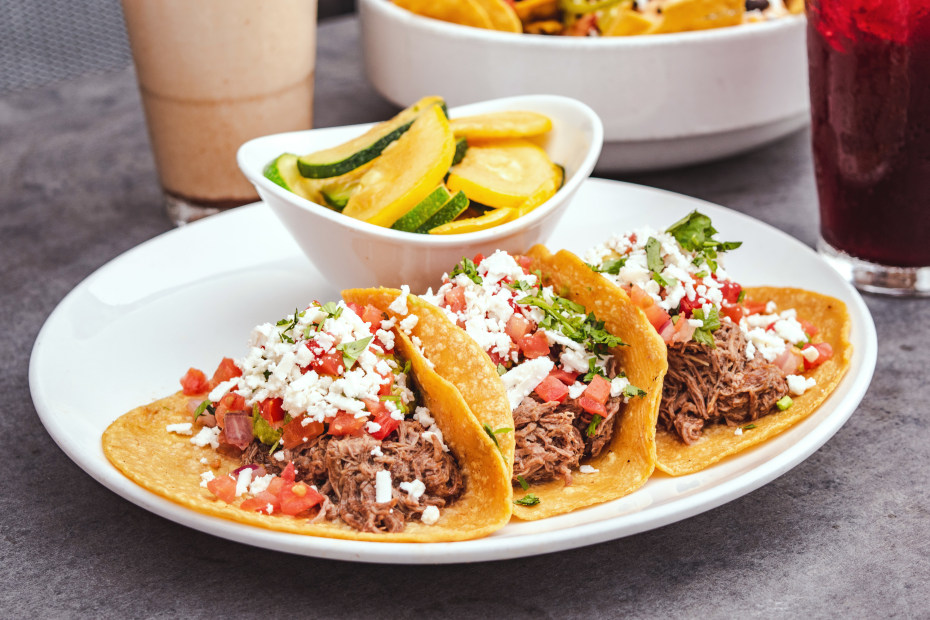 Speaking of sustenance, the go-to lunch spot near campus is Time Market, where Wildcats sink their teeth into hand-tossed pizzas featuring house-made mozzarella. But the biggest culinary draw in this town less than 70 miles north of the border is Mexican food. Diners could linger all day in the pleasant courtyard at Seis Kitchen, starting with one of eight breakfast burritos and a cochata (cold-brew coffee with horchata) and finishing with birria tacos (made with red chili–braised, Arizona-raised beef) and a tamarind margarita. Over at the Little One, the Davila family lovingly serves Sonoran lunches such as green corn tamales and chicken mole. Penca Restaurante provides a classy but casual, brick-walled space where you can wash down fresh and intense entrées like the veggie-stuffed chile relleno with a tepache (fermented pineapple) cocktail. At plant-based Tumerico and its flexitarian sister eatery La Chaiteria, jackfruit meatlessly mimics the depth of green chile pork, and the lattes are infused with mesquite and prickly pear.
To burn some calories, join diverse desert dwellers at dawn for a hike up Tumamoc Hill, which has a 2,400-year history of community gathering and is home to the university's environmental laboratory. Or grab a bike with the Tugo sharing program and pedal part of Tucson's 131-mile, car-free Loop to see public art, shorebirds in El Rio Preserve, and views of the Santa Catalina Mountains. Saunter the trails on the western side of Saguaro National Park, where ancient petroglyphs adorn the rocks, as the sunset turns the horizon as amarillo as a prickly pear flower.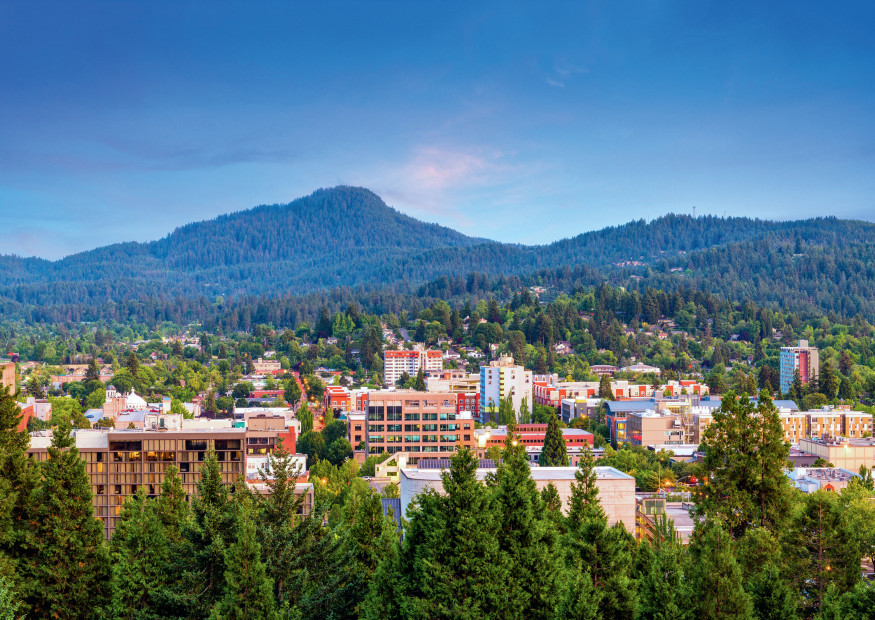 Eugene, Oregon
Situated at the southern end of the Willamette Valley, near the confluence of two rivers, Eugene beams with natural beauty. The city, home to the University of Oregon, attracts outdoor enthusiasts of all kinds with activities as varied as bird-watching, cycling, and kayaking. Sports fans know Eugene as TrackTown USA, thanks to the school's legacy of producing track-and-field legends, such as Steve Prefontaine, Phil Knight, and Caroline Walker. Its 100-year-old Hayward Field will host the World Athletics Championships in 2022. Go Ducks!
Over 40 miles of paths crisscross the area for use by anyone, from fitness joggers to future Olympians. For a leisurely introduction, rent a bike from PeaceHealth Rides and pedal the 12-mile Ruth Bascom Riverbank Path System—named for the city's "bicycling" mayor, the first woman elected to the office. Its trails, which mostly hug the riverbanks, are especially enchanting in fall, when the Oregon alder and big-leaf maple trees blaze red, orange, and yellow.
Visitors can also cycle or stroll around the UO campus, an informal arboretum that nurtures 4,000 trees. While you're there, stop by the Museum of Natural and Cultural History. The striking building, designed to resemble a Northwest coast longhouse, preserves 15,000 years of Oregon's history as well as artifacts, including what may be the world's oldest shoes, a pair of approximately 10,000-year-old sagebrush sandals.
Shoes are a big deal in Eugene. Two of the most celebrated UO Ducks, Knight and his track coach, Bill Bowerman, cofounded Nike (now based in Beaverton) after Bowerman was inspired to make grippy soles in a waffle iron. More than 40 pairs of vintage Nikes, including one of the first prototypes, are on display at the retro-cool Graduate Eugene Hotel on Sixth Avenue. At the Eugene Running Company store nearby, you can peruse an extensive collection of TrackTown USA memorabilia while getting fitted for your own kicks.
When you're ready to refuel, head to the artsy Whiteaker neighborhood. Over in "the Whit," you can slurp chile-spiked broiled oysters, savor a Pilsner-poached local bratwurst, or sip a Total Domination IPA as you lounge on the patio at the Better Living Room, a gathering space run by Ninkasi Brewing Co. Or you might relax on the patio at Izakaya Meiji Company and graze on small plates such as a miso soft-boiled egg, Japanese pickles, or hand-cut fries with wasabi mayo.