You don't have to go far to get a taste of a quieter, more relaxed life. These towns may look tiny next to the cities or major metropolitan areas that are within a couple hours' drive, but their history, unique culture, and proximity to some of the best outdoor recreation in the West make them stand out. Escape for the day—or the weekend—to one of these crowd-free locals.
California
1. Quiet Wine Country: Sebastopol
55 miles from San Francisco
Just outside of Santa Rosa, this laid back wine town has the foodie cred of its bigger siblings without the hordes. Here you can taste old-vine zinfandels alongside bright rosés, sip on organic single-origin espresso, and bite into artisanal cheese such as Bohemian Creamery's BahBoom, a sheep's milk variety that's washed in Russian River Brewery's Consecration Ale for a ripe, spreadable finish.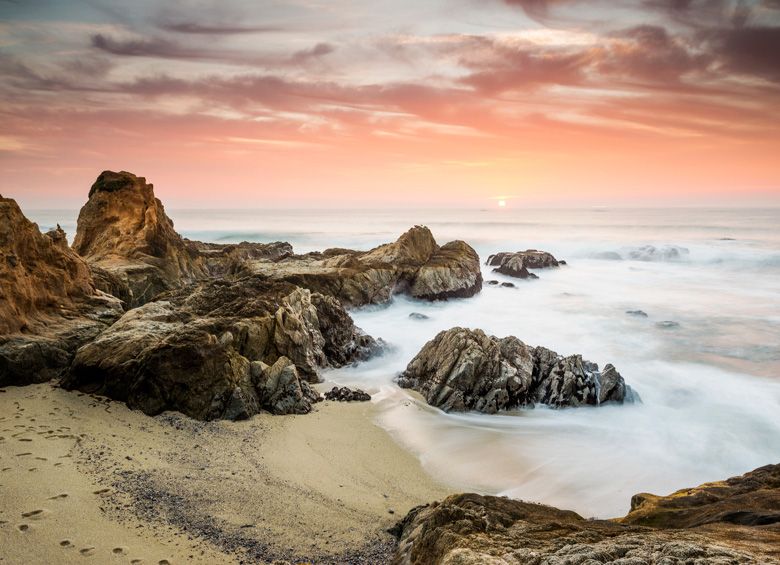 70 miles from San Francisco
You don't have to drive all the way to the Lost Coast to enjoy solitude along the Pacific. Bodega Bay is a hardworking fishing community that harbors Michelin-starred restaurants alongside wild beaches and handcrafted housewares.
3. Hidden Monterey: Carmel-by-the-Sea
75 miles from San Jose
While Monterey is certainly worth the hype, Carmel offers peace and room to roam, in addition to the picturesque views and thriving dining scene the area is known for. Nestled at the end of 17-Mile Drive, this former bohemian enclave is a local favorite. Take advantage of warm—and clear!—fall weather with a bike ride along the winding coastal roads. Explore Point Lobos State Natural Reserve—or sneak a couple miles north to Pebble Beach for a round of golf through the dunes or a soak at the spa—before heading back to take in the sunset from the bluffs.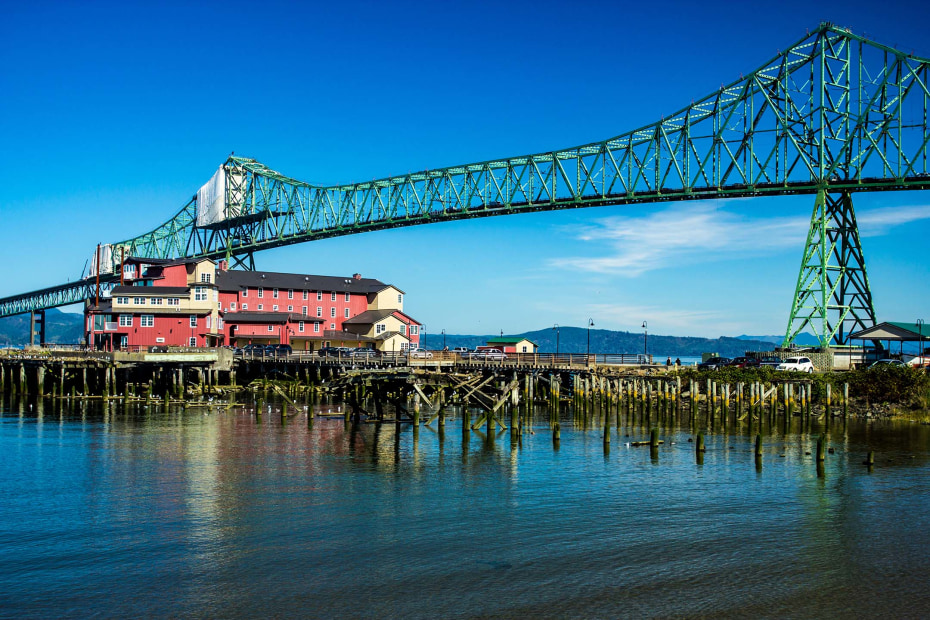 Oregon
4. Historic River Town: Astoria
97 miles from Portland
Yes, Astoria is a great place to be a tourist, but it's a far cry from the shallow coastal boroughs that are built more for visitors than locals. A deep history and streets lined with old buildings set the tone and pace of the town. Free parking is abundant, and once you arrive there's no need to drive. When the weather's nice, walk the riverfront before relaxing on Fort George Brewery and Public House's rooftop patio to watch the ships pass while you sip on one of its limited releases such as Shady Grove, a happy union of sour saison and black cherry cider. But really, the Sunday Market alone is worth the trip: local blooms, handmade goods like baskets woven in front of you, and fresh caught fish and chips fill the stalls.
5. Mountain Getaway: Mount Hood
55 miles from Portland
You'd be hard-pressed to find a better outdoor playground so close to a city than this. Mount Hood has everything you could ask for: summer concerts, picturesque lakes for a (cool) swim, miles of hiking and biking trails, cozy cafes with Stumptown Coffee, and even six galleries to slip some culture into your mountain extravaganza. When you're tuckered out from exploring, grab a craft brew and a bite from Mt. Hood Brewing Co., Double Mountain Brewery and Taproom, or pFriem Family Brewers.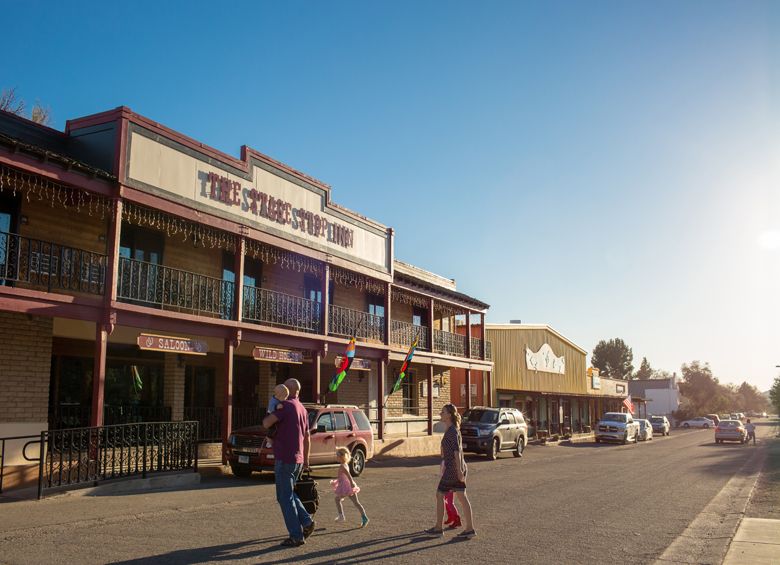 Arizona
60 miles from Tucson
The mines may have closed, but a thriving art scene still brings hopefuls to this town. Tour galleries, spot jewelry with nods to Patagonia's past, and indulge in some of the best bird watching in the state at the Tucson Audubon Society's Paton Center for Hummingbirds and the Patagonia–Sonoita Creek Preserve.
Nevada
7. Down-to-Earth Vegas: Laughlin
100 miles from Las Vegas
Escape the light and noise of the Strip without giving up the casino resorts or entertainment. While the Colorado River, which separates this unassuming town from Arizona, is one of the bigger draws outside of gaming, Laughlin has hidden history and rock climbing routes up and down Christmas Tree Pass to keep you busy. A scenic drive through the canyon leads to petroglyphs, juniper pines, and views of the desert and river below. When the temperatures soar, head upriver to Willow Beach or Lake Mohave to cool off.