It's tough to compete with the majestic coastline that wends its way from Monterey, California, south to Big Sur. But if you know where to look, you'll find eateries all along the way with food and settings that fit right in with the stunning surroundings.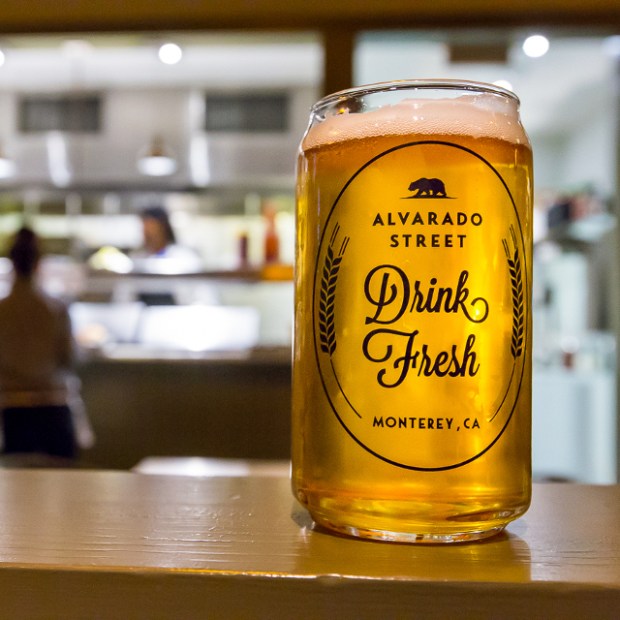 Monterey, California
Housed in a former movie theater, Alvarado Street Brewery trades Milk Duds for full-flavored beers such as the toasty Monterey Common, which pairs well with the harissa-marinated beef kebab and the disarmingly tasty kale salad.
Pacific Grove, California
These bold Mediterranean takes on familiar menu items somehow yield unusually soulful, wine-friendly dishes at Jeninni Kitchen + Wine Bar. The Brussels sprouts come spiked with chorizo and pickled raisins, lamb and feta fuel the burger, and shawarma spices infuse the pork buns.
Carmel, California
The meltingly tender octopus is reason enough to fall for the sunny Tuscan cuisine at La Balena, but don't pass on the bruschetta topped with a cloud of Burrata or the game-changing coupling of chicken liver pâté and Gorgonzola cheese.
Big Sur, California
House-made ingredients raise the bar on the new menu at sleek Big Sur Roadhouse. A roast beef sandwich comes on a wholesome, fresh-baked bagel served alongside sweet homemade pickles and light-as-air potato chips.
At Big Sur Bakery, lines form early for hearty baked goods and an encyclopedic tea selection best enjoyed in the sun-drenched garden overlooking the Santa Lucia Mountains.
Wisps of chimney smoke mingle with the morning mist at Deetjen's Big Sur In where an impossibly cozy, wood-planked restaurant charms guests with crackling fireplaces and fluffy blueberry pancakes.