Majestic coastal mountains, edge-of-the-world views, and the endless expanse of the sparkling blue Pacific are hallmarks of Big Sur's grand-scale beauty. Experience the region's natural splendor and discover why it continues to inspire.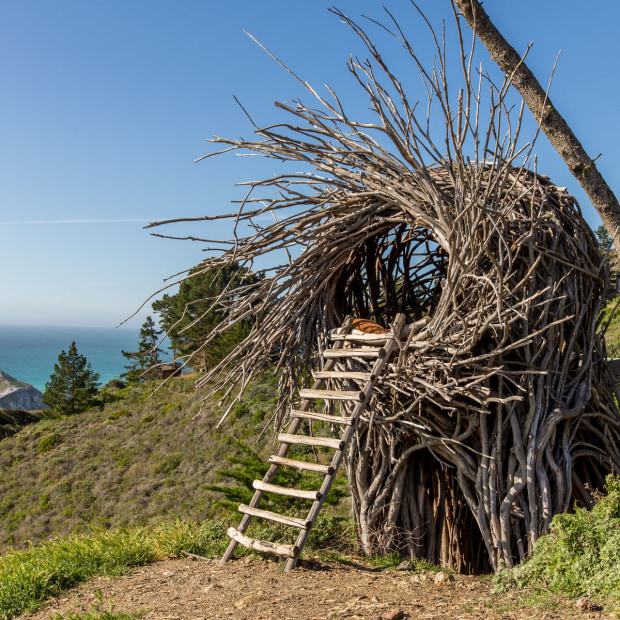 Nest like a bird.
At Treebones Resort, guests can cozy up in a human-size bird's nest woven with local eucalyptus branches and perched on a remote oceanfront bluff. The cocoon-like treehouse offers an enviable vantage point for spotting migrating whales and catching rare glimpses of California condors. At night, drift off to the murmur of distant elephant seals and wake to coastal sage–scented hills bathed in golden sunlight.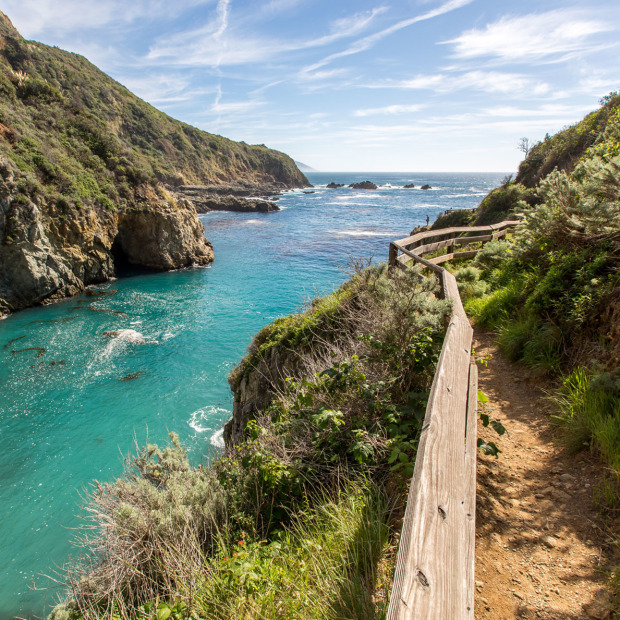 Discover a sheltered cove.
The only way to get closer to the rich marine life at Partington Cove involves oxygen tanks and flippers. A half-mile trail within Julia Pfeiffer Burns State Park leads (head north at the fork) to a seaside nirvana with impossibly clear blue waters, giant rust-colored kelp roiled by playful otters and seals, and craggy, anemone-filled tide pools.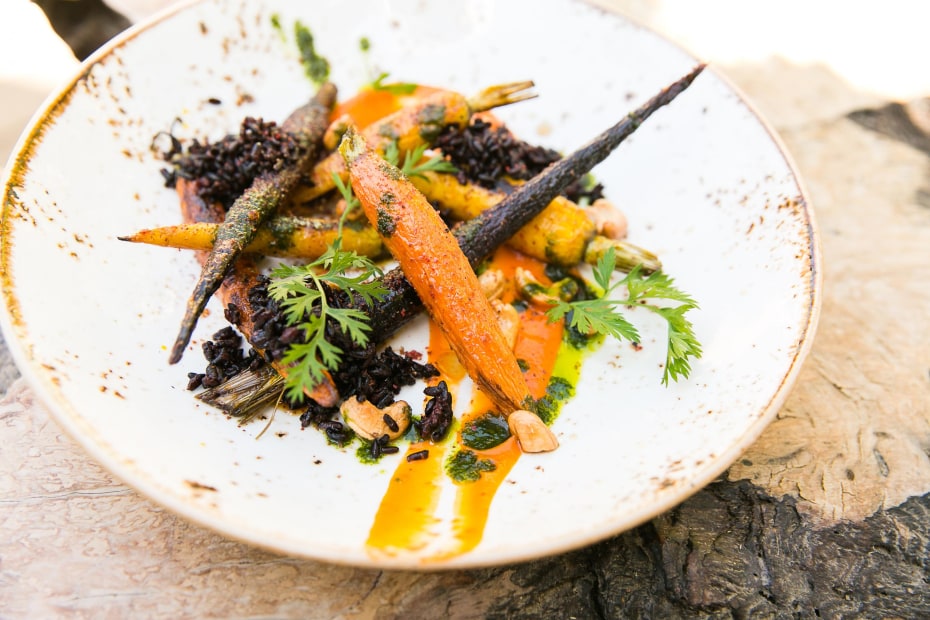 Dine above the clouds.
The garden-in-the-sky terrace of the Sur House offers vistas to rival the sights from most small aircraft. Chef Paul Corsentino pulls from the inspiring surroundings, teaming up with local foragers and anglers to craft seasonal fare such as seafood fettuccine with charred leek pasta, clams, mussels, and trout roe. His signature carrots wow vegetarians and meat-eaters alike, served with forbidden coconut rice and cilantro.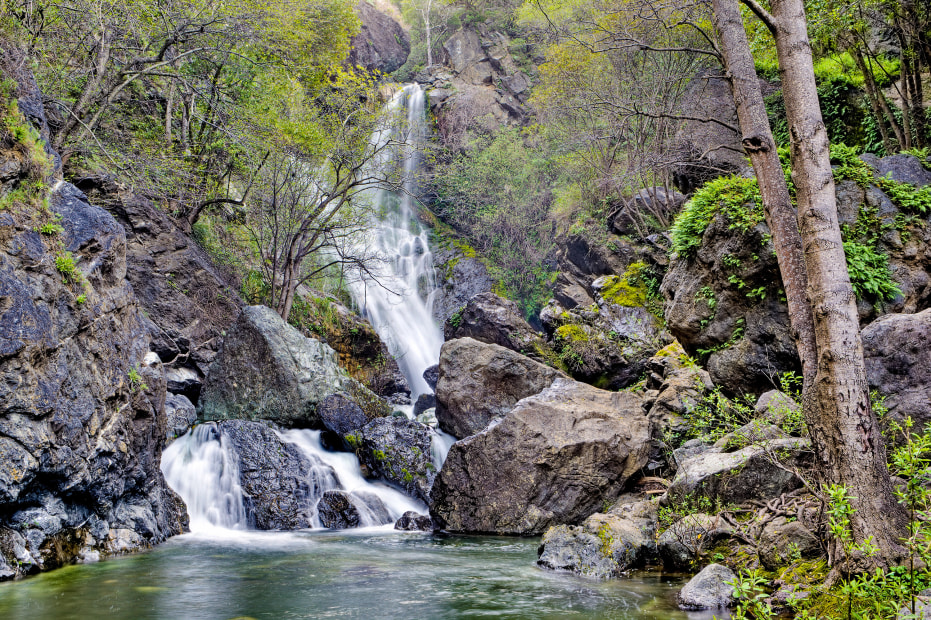 Soak in a hot spring.
The waterfront hot springs at Esalen Institute yield deep relaxation via natural—and au naturel—baths for workshop participants and massage guests. Voices are kept to a hush as the crash of nearby surf resonates through the open-air facility. Night owls can arrange to visit during public hours, from 1 to 3 a.m., when counting shooting stars becomes an added amenity.