Kick off the New Year with family-friendly nature-filled outings in Northern California that are easy on the eyes and calves. In addition to making good on health and wellness resolutions, you'll also enjoy vibrant hues and lush greenery brought by winter rains. The following treks prove you needn't scale a mountain to enjoy California's famously thrilling vistas.
Devil's Slide Trail, Pacifica
Perched high above the Pacific, the dazzling seaside Devil's Slide Trail was until recently a congested segment of Highway 1. The diabolic moniker refers to the landslide-prone cliff that frequently blanketed the road with rocks, frustrating commuters. After two tunnels were bored through San Pedro Mountain to bypass the precarious route—each over 4,000 feet long, the second and third longest in California after Yosemite's Wawona Tunnel—the 1.3-mile stretch of road was transformed into a multiuse trail that features interpretive signage, viewing scopes, and resting areas. On weekends, docents point out WWII-era military posts, roosting murres—whose black-and-white bowling pin–shaped bodies could easily be mistaken for penguins—and migrating humpback whales spotted just offshore. Remember to bundle up. Even when nearby weather appears mild, Devil's Slide can be wickedly chilly.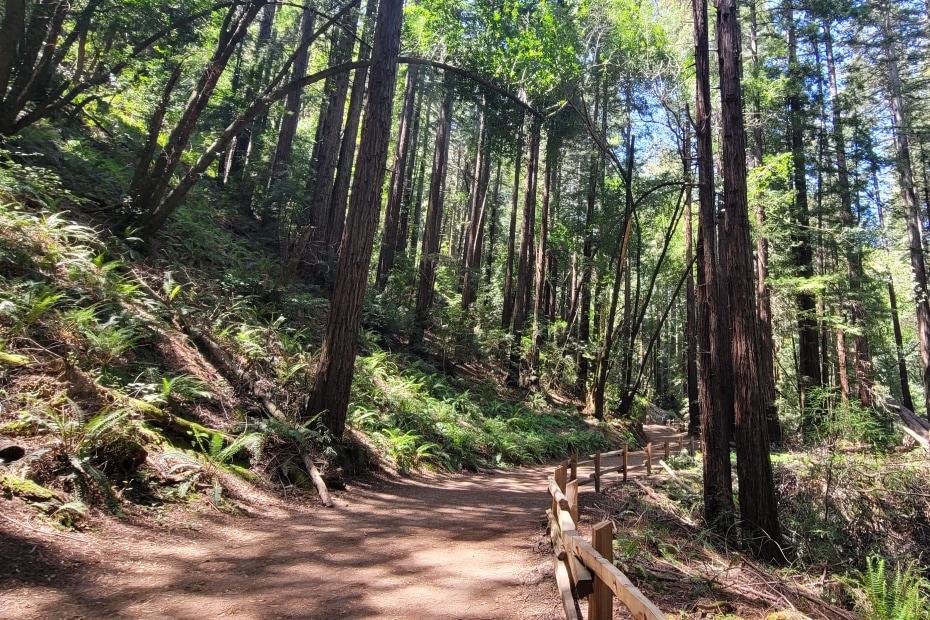 Stream Trail at Redwood Regional Park, Oakland
Less than 30 minutes from bustling downtown Oakland, you'll discover an unexpected, serene strip of coastal forests at the Redwood Regional Park. For a low-grade stroll, follow the atmospheric Stream Trail as it meanders alongside babbling Redwood Creek through lush second-growth redwood groves. The trail stretches 5.4 miles, but most visitors are happy to turn back at any point as the dense forest makes the return trip just as pleasant. Go after a good rain when the amber, leaf-covered grounds are rich with color and dotted with clusters of otherworldly—and potentially poisonous—mushrooms. Bring proper footwear for those occasional muddy patches.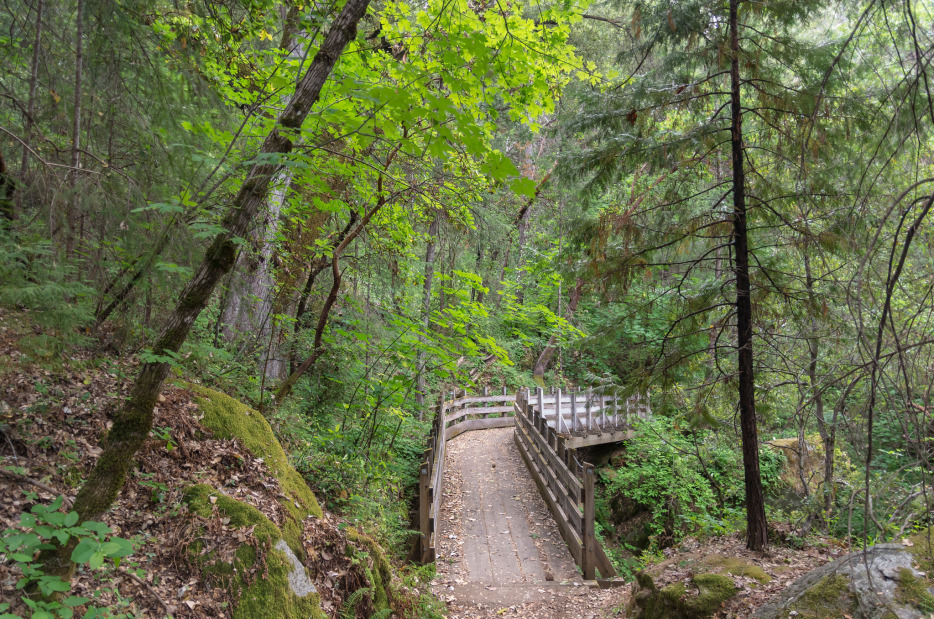 Independence Trail, Nevada City
Walk in the footsteps of miners on this scenic, wheelchair-accessible trail that follows the Gold Rush–era Excelsior Ditch through the lichen-shrouded evergreen forests of the Sierra foothills near Nevada City. At times, you'll traverse wooden flumes—built to deliver water for mining—perched on stilts high above river gorges. Highway 49 divides the trail into east and west segments—both equally rewarding, though the east side may have the edge for magnificent canyon views. In winter, watch for the many newts that dot the trail, tangling in balls while mating and seeking out puddles to lay their eggs.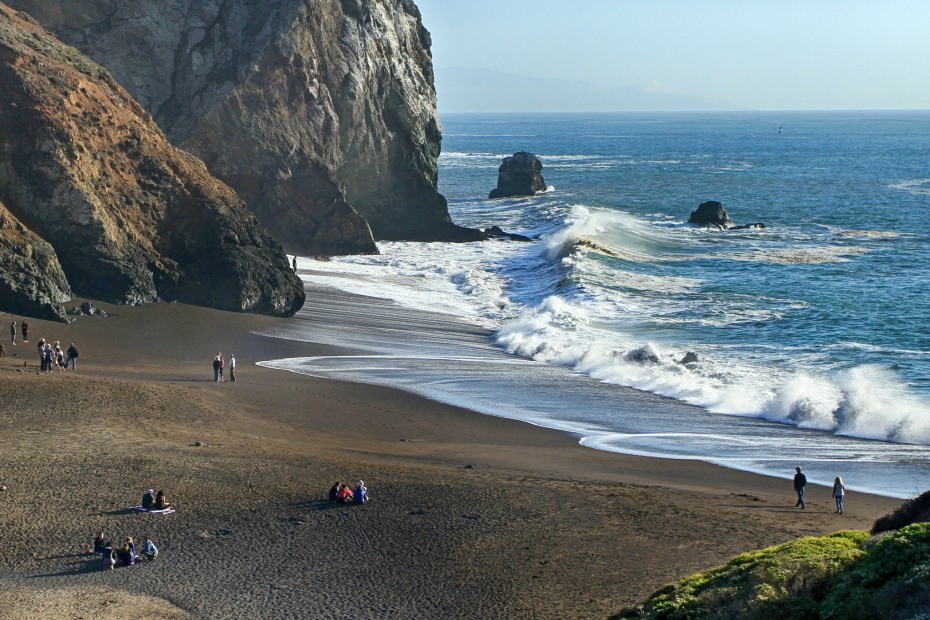 Tennessee Valley Trail, Marin Headlands
The breezy, crowd-pleasing Tennessee Valley Trail in the Marin Headlands owes its popularity not just to its accessibility but also the spectacular, sandy beach cove that awaits at the trail's end. The valley, beach, and trail all take their name from the S.S. Tennessee, which overshot the San Francisco Bay and ran aground here in 1853. (Parts of its rusted engine can still be seen at low tide.) The trail leads through a lush, green valley that was nearly paved over in the 1960s for a sprawling urban development dubbed Marincello. Thanks to preservation efforts, the valley today remains home only to wildlife such as deer, raptors, and bobcats. An occasional guided full-moon hike begins with a brilliant ocean sunset and lingers to hear coyotes mark the twilight with yips and howls. Check the Golden Gate National Recreation Area's calendar for dates.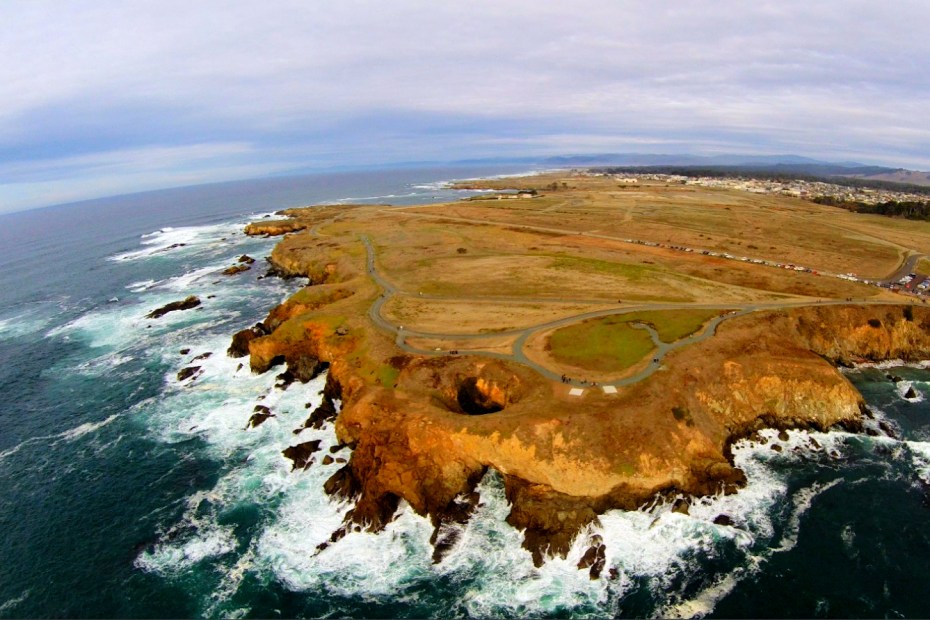 Noyo Headlands Coastal Trail, Fort Bragg
Offering access to coastline that had been off-limits to the public since the 1880s, the paved multiuse Noyo Headlands Coastal Trail traverses a stretch of rugged Mendocino County shoreline that fronts the former Georgia-Pacific lumber mill site. Interpretive panels detail the mill's lengthy history—look for the concrete dynamite bunker built far from other mill structures—as well as the spectacular seaside landscape. A series of benches fashioned by local artists allow visitors to sit and enjoy the dramatic, churning sea. At present, the 5-mile trail is split into southern and northern segments. (The north portion often fills with visitors eager to sift through sea glass at adjacent Glass Beach.) In January 2018, visitors will be able to walk the entire contiguous route when the final, center portion of the trail is completed.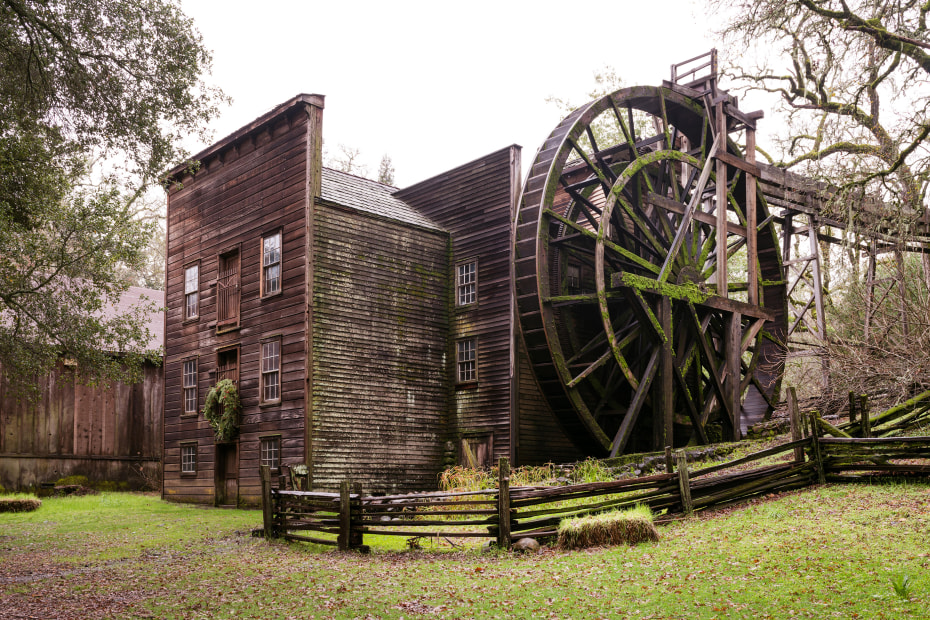 History Trail, Calistoga
A pair of notable historic sites bookend this 1.2-mile trail that links two state parks in northern Napa Valley. Begin in Bothe-Napa Valley State Park, where you'll stumble upon a pioneer cemetery with ornate marble headstones displaying the names of Napa's early settlers. The trail—best enjoyed in winter and spring for green surroundings and cooler temps—ascends a gentle ridge forested with moss-covered trees before descending through chaparral-filled clearings and over a bridge spanning Mill Creek. The trail leads to Bale Grist Mill State Historic Park whose namesake 1846 mill is housed inside a striking three-story wood-slat structure flanked by a towering 36-foot water wheel. On weekends and holidays, the mill opens for demonstrations, and visitors can bring home a bag of freshly ground flour.