Star: 17-Mile Drive
When 17-Mile Drive opened in 1881, tourists traversed the stellar stretch of California's coast in horse-drawn carriages. Today carriages are horseless and their occupants see more mansions and golf courses. Here's what hasn't changed: the unparalleled views of the mighty Pacific as it pounds the boulders at Point Joe. Autos pay a $11.25 toll, but walkers and bicyclists enjoy the scenery for free.
Secret: Jacks Peak Skyline Nature Trail
Nineteenth-century landowner David Jacks gave his name to two Monterey superlatives: its most famous cheese and its highest point, 1,068-foot Jacks Peak. This heavily wooded area is threaded with trails, but choose the shady, mile-long Skyline Nature Trail to start with. Extensive interpretive signs offer an introduction to the inland ecosystem. You'll wander past native Monterey pines and sticky monkey flowers, and may spot pygmy nuthatches and chestnut-backed chickadees. In a bank of exposed shale, you can make out marine fossils, evidence that the whole region was once underwater. Breaks in the trees reveal stunning views of the Pacific, but Jacks Peak is a reminder that there's more to Monterey than coastline.
Star: Cannery Row
Immortalized in John Steinbeck's 1945 novel, the buildings along this half-mile stretch of waterfront now house shops and restaurants catering to every taste and budget. For a memento, visit the Monterey Peninsula Art Foundation where you can buy paintings—all by local artists and many depicting Monterey seascapes—some for less than $150.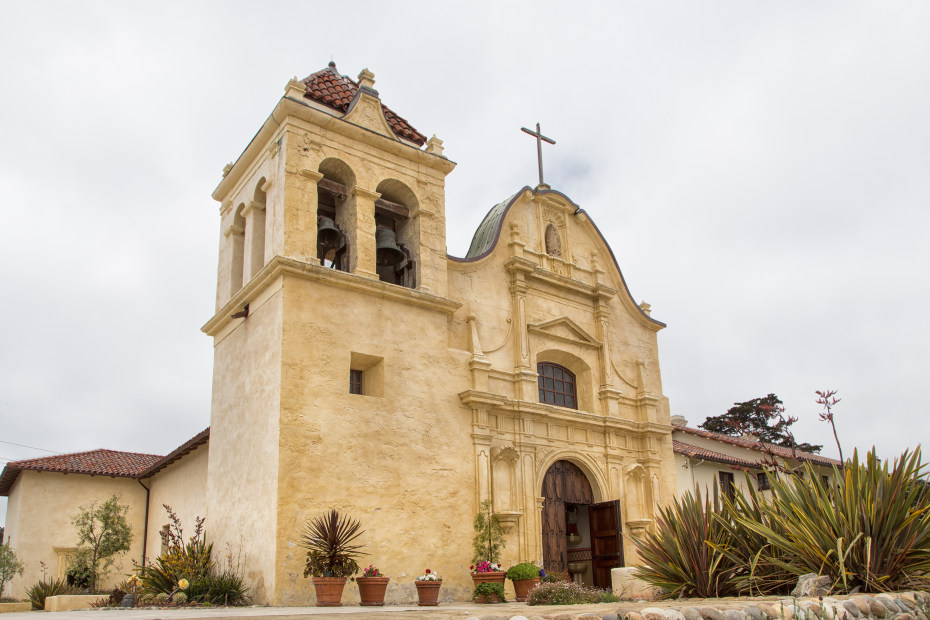 Secret: Path of History
Stroll the whole length of this self-guided walking tour and you're talking two miles and 55 historic landmarks ranging from a Moorish 1926 theater to California's first post office. As you walk around downtown, keep an eye out for the gold tiles in the sidewalk that mark the route, then follow for as long as you like. Or, for the entire tour, start from one end at the Presidio Museum on Corporal Ewing Road or the other end at the Historic Cathedral of San Carlos Borromeo, also known as the Royal Presidio Chapel, on Church Street. The small, elegant chapel, built of sandstone and adorned with two bronze bells, was founded in 1770. The adjoining museum brims with artifacts, such as an old iron press once used to flatten Communion wafers. Five minutes away, you can visit the house where Robert Louis Stevenson briefly lodged, now a museum dedicated to his life, and view gleaming furniture from his childhood home and antique editions of his works. Even on the noisiest day, it is silent and serene within the thick adobe walls.
Star: Monterey Bay Aquarium
Some people visit the aquarium as part of a trip to Monterey, CA; others visit Monterey as part of a trip to the aquarium. Home to 550 unique sea species, the aquarium pumps 2,000 gallons of seawater straight from Monterey Bay into its tanks every minute, to supply nearly natural habitats such as the 28-foot-tall Kelp Forest exhibit. Get a close look at sea slugs, sea otters, bluefin tuna, and a host of otherworldly creatures such as the intelligent giant Pacific octopus.
Secret: Ocean Sushi Deli
A petite storefront serves a steady stream of locals who come for... well, what don't they come for? The tiny kitchen turns out gyoza, donburi, teriyaki salmon, and beef curry. In the mood for udon? They've got it. Ramen? No problem. Octopus fritters? Why not? As the name Ocean Sushi Deli suggests, you'll find sushi, and the selections are endless. Grab a bottle of sparkling sake from the refrigerator case and mochi, the sticky Japanese rice confection, for dessert. Not a mochi fan? Walk a few blocks to Paris Bakery for a princess cake draped with marzipan and perched on a sugar cookie. In its intricate beauty, it could almost be Japanese.