There are seemingly endless places to run off to together across the West. From decadent wine countries and hidden hot springs to white sand beaches and white-capped mountains, these six honeymoon spots are just the beginning.
Big Sur, California
Rugged, remote, and brimming with moody, fog-shrouded cliffs that give way to the Pacific, Big Sur simply oozes romance. Nature is this Central Coast region's calling card, whether it's taking in the spectacular views on a leisurely drive along Highway 1, as it winds between the Santa Lucia Mountains and the ocean, or hiking in the shade of towering redwoods at Pfeiffer Big Sur and Julia Pfeiffer Burns state parks. Delight over a rustic meal made with seasonal fare at Big Sur Bakery or catch sight of migrating gray whales in both winter and spring from Garrapata State Park, Pfeiffer Beach, and Andrew Molera State Park.
Willamette Valley, Oregon
With more than 700 wineries, the Willamette Valley is Oregon's largest producing wine region—and an ideal spot for indulging in gourmet food and drink that'll make you and your partner swoon. Along with ample tastings of pinot noir, the area's premier wine, there's plenty to do in this scenic, 150-mile-long valley that follows the Willamette River. Drift above the vineyards in a hot air balloon, bicycle between wineries, or spend an afternoon perusing antique stores in the charming downtowns of Hillsboro, Newberg, and Salem. Willamette Valley restaurants serve up seasonally inspired dishes, including full tasting menus that highlight Pacific Northwest fare such as Dungeness crab and sea scallops. Lodging runs the gamut from vintage trailers to urban McMinnville flats, lush resorts to secluded bed and breakfasts. Harvest season, late-September through early-November, is particularly rewarding, but you can't go wrong with a visit any time of year.
Smart tip: If you're coming from California or Nevada, consider spending a night or three in Crater Lake National Park on your way.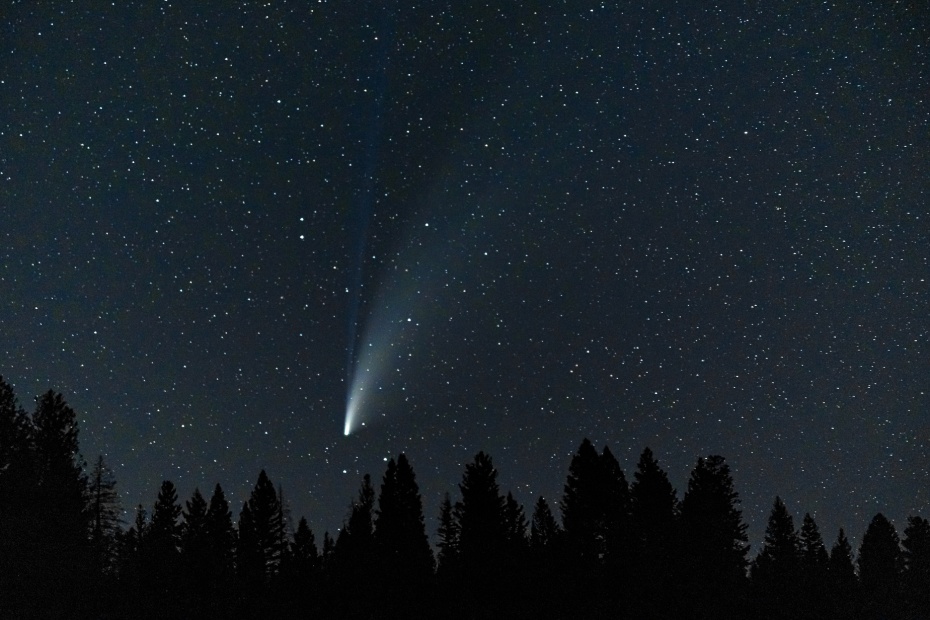 Sun Valley, Idaho
Whether it's learning to fly fish in spring or skiing (and aprés) in winter, Idaho's Sun Valley resort town offers endless opportunities for a one-of-a-kind honeymoon adventure. There are whitewater rapids to tackle, day hikes and overnight treks to embark on, and loads of alpine granite to climb. Just north of town is the Sawtooth National Recreation Area, where you'll find natural hot springs ideal for easing sore muscles. Walk Ketchum's Main Street and pop in and out of the art galleries and cozy shops that add to the town's laid-back vibe. Area lodging ranges from boutique hotels to mountain yurts, but wherever you choose, be sure and spend some time taking in the night sky. The International Dark-Sky Association designated the entire area as a Dark Sky Reserve in 2017, meaning that light pollution is next to nothing and the overhead views are otherworldly. For a truly enchanting experience, visit during the new moon when everything from the Milky Way to flying meteors are at their most visible.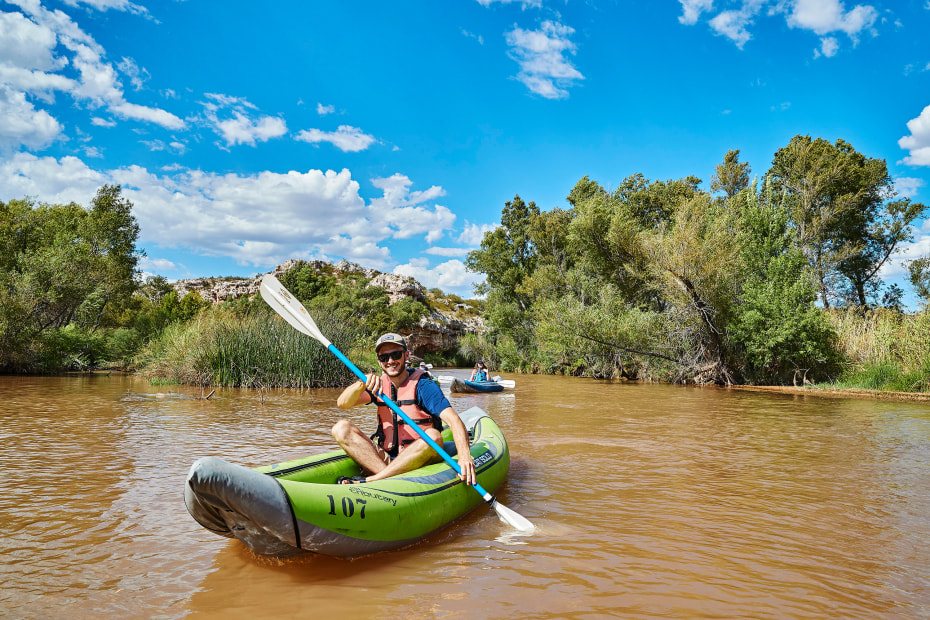 Sedona, Arizona
There's something magical about this high-desert Arizona town. It might be the stunning rock formations that permeate the area with shades of orange, rust, and crimson, depending on where the sun is shining. Or the fact that you can kayak between wineries along Sedona's Verde River, before spending the rest of an afternoon indulging in body wraps and deep-tissue massages at one of the town's many spas. Everything about Sedona seems to inspire relaxation, even the strenuous hike up Cathedral Rock, which delights with stunning red rock views. While there are an array of high-end resorts to choose from, the town also boasts more affordable overnight lodgings—and not to worry if you don't have a pool: there's always Slide Rock, a cooling 80-foot-long natural water slide that opens into a series of swimming pools just 7 miles north of town. Winter, spring, and fall are the best times to visit, as summer temperatures typically stay under 100 degrees Fahrenheit.
Glacier National Park, Montana
The sheer beauty of this 1,583-square-mile wilderness area—with its glacier-fed lakes, alpine valleys bursting with wildflowers, and rising peaks that stay frosted with snow well into summer—is reason enough to honeymoon here. But this Crown of the Continent offers a ton of possibilities for nature lovers and outdoor enthusiasts alike. Drive across the Continental Divide on Glacier's legendary Going to the Sun Road*. Spend the evenings around the warmth of a roaring fire in one of the park's historic lodges. Relax on the beach at Lake McDonald. Behold the resident wildlife such as bighorn sheep, mountain goats, and grizzly bears, and hike or ride horseback along the more than 700 miles of trails. The east side's Many Glacier Valley is especially enticing, home to numerous trailheads, including those leading to Grinnell Glacier and the aptly-named Iceberg Lake. Facilities in the park are open late May through early September. *Note, visitors need to reserve a ticket in advance to drive on the Going to the Sun Road.
Smart tip: Consider arriving from Portland or Seattle via Amtrak's Empire Builder train, then exploring the park aboard one of its iconic red jammer buses: a fleet of restored buses with roll-back tops that have been in use since the 1930s.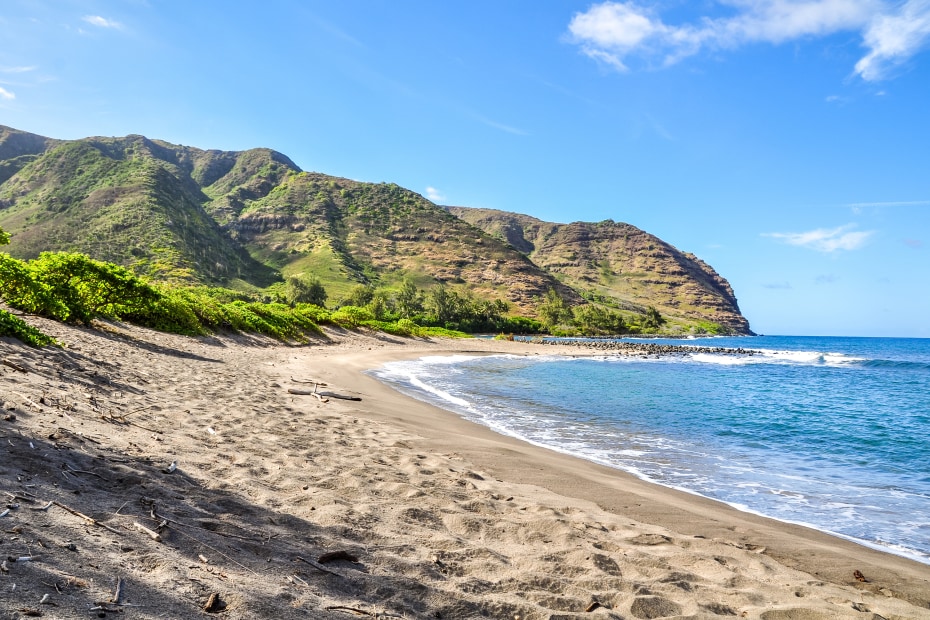 Molokai, Hawaii
For a Hawaiian honeymoon that's both more affordable, slower paced, and overflowing with traditional island culture, Molokai is your place. This lesser-known Hawaiian island doesn't have traffic lights or towering beachside resorts. Instead, it is home to some of the world's tallest sea cliffs—dramatic and remote green-covered slopes that rise up to 3,000 feet above sea level (ready to be explored via helicopter tours)—and Hawaii's longest barrier reef. Cascading waterfalls and the sacred, lush Halawa Valley, which is home to one of Hawaii's oldest settlements, invite visitors. Swim in the refreshing waters below 250-foot-tall Mo'oula Falls; snorkel at Kumimi Beach (aka 20 Mile Marker Beach) alongside green sea turtles, rainbow-colored fish, and manta rays; or swing by the island's Kanemitsu Bakery for some of their legendary "hot bread." And don't miss the incredible sunsets from the white sands of Papohaju beach, where you can see Oahu. While the two islands are only 25 nautical miles apart, the distance is palpable. Plan your stay for April through October, when the frequent rains have mostly subsided.