Love is undoubtedly in the air around Valentine's Day, but there are plenty of romantic getaways perfect for experiencing excitement, allure, and amore all year long. From the winding Pacific coastline to the rocky landscape of southern Italy, here are some favorite spots for a tête-à-tête trip.
Catalina Island, California
Catalina's reputation as the Isle of Romance began in the 1950s when a band called The Four Preps sang about its "tropical trees . . . salty air," and the romance "that's a-waitin'," but Hollywood elite had already known about the island's allure for decades. As the only one of the eight Channel Island's that's regularly populated, Catalina draws crowds with scenic beaches, snorkeling waters, and Avalon—a Mediterranean-style town that's flanked by yachts and home to the massive art deco Catalina Casino. Spend quiet days bicycling Catalina's shoreline, watching orange-tip butterflies flutter among stands of old-growth chaparral, or hiking up 2,097-foot-tall Mt. Orizaba—the island's highest peak.
Boulder City, Nevada
It's the gateway to the Hoover Dam, and one of only two Nevada cities that prohibit gambling. Boulder City offers small-town charm just a half-hour drive from Las Vegas. Built in the 1930s as a federal company town for the dam's builders, it's filled with historic buildings that now house antique stores and mom-and-pop-style eateries. With neighboring Lake Mead providing ample outdoor opportunities (think paddle-boarding, kayaking, and camping), and the Nevada Southern Railway Museum—where a ride in a heritage locomotive can easily whisk you into the past—Boulder City is for those who love to explore together.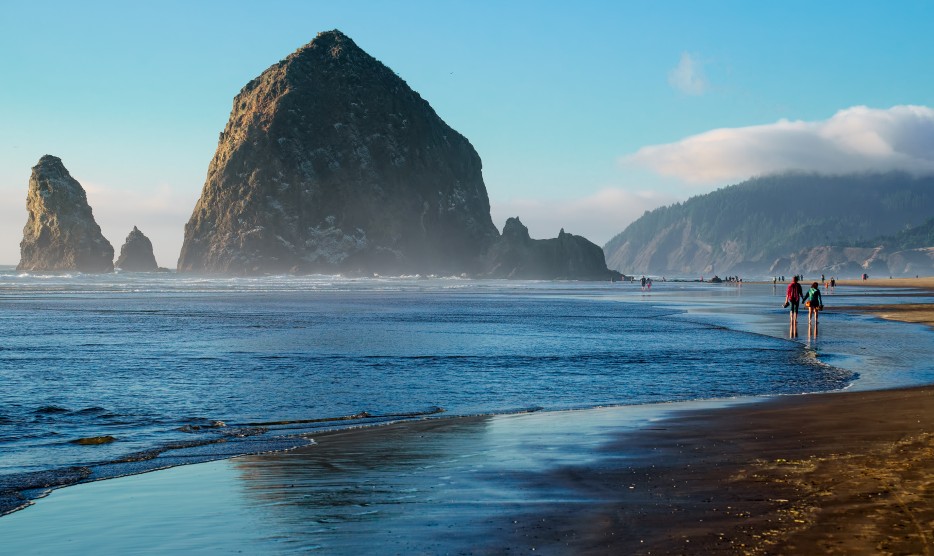 Cannon Beach, Oregon
Miles of mist-shrouded shoreline, a laid-back coastal village where you can shop for everything from sea-salted caramels to handcrafted jewelry, and tide pools brimming with colorful sea life make Oregon's Cannon Beach one of the state's most romance-inducing locales. The area is especially known for its sea stacks—dramatic rock formations jutting up from the ocean—as well as its parks, like Ecola State Park, a coastal stretch of sandy beaches lined with old-growth Sitka spruce forest and panoramic views, including one of the photo-worthy Tillamook Rock Lighthouse located just over a mile offshore.
Calistoga, California
Whether you're soaking in hot springs or relaxing side-by-side with your significant other in mud baths filled with hot volcanic ash, you'll find abundant opportunity for romance in Calistoga. Perched at the top of the Napa Valley (where good wine is plentiful), this small town feels like a throwback to a simpler time before four-lane highways and big-box chain stores, where you're more likely to see hot air balloons than airplanes in the sky. In Calistoga, the hardest choices are whether to get a massage or go in for a facial, and how to start your meal: chilled oysters or a cheeseboard? (We say go for both!)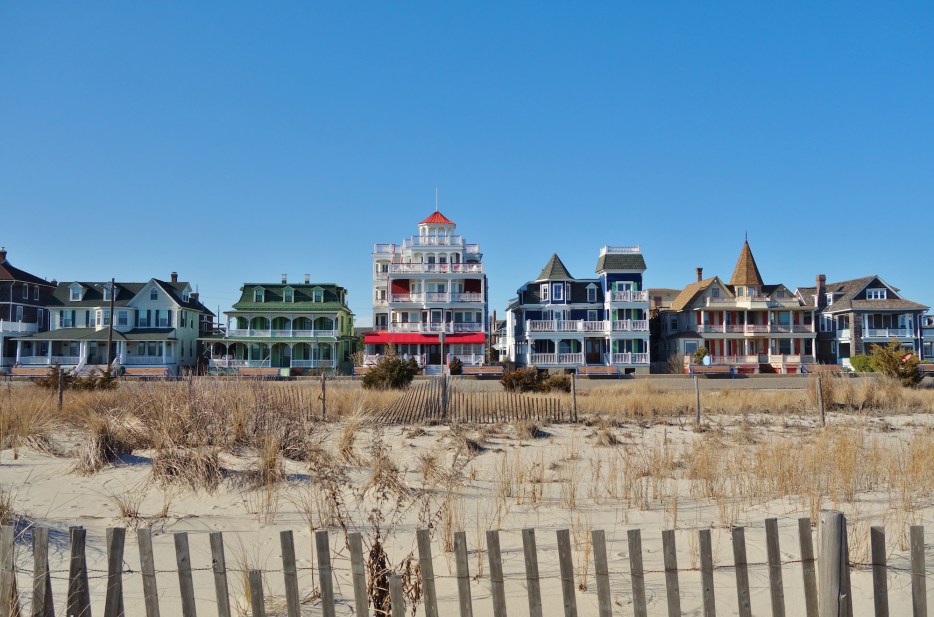 Cape May, New Jersey
What began as a prosperous whaling town in the 17th century is now one of the East Coast's most romantic seaside locations. Cape May is an architecturally splendid city full of gas-lit streets, gingerbread Victorians (many of them housing B&Bs), horse-drawn carriages, and some of New Jersey's finest restaurants. Rescued by preservationists in the 1970s, Cape May remains as vibrant in December as it is in June, with a bevy of events that tie in with its Victorian roots—including spring and fall weekends devoted to Sherlock Holmes. Stroll along the city's beachfront promenade, browse the shops along the pedestrian Washington Street Mall, or take a short drive to the still-working Cape May Lighthouse and nearby Sunset Beach, where Cape May diamonds—bits of quartz crystal churned into creation by the sea—are a beachcomber's delight.
Log Haven Restaurant, Salt Lake City, Utah
It's only a 25-minute drive southeast of downtown Salt Lake City, but the nearly century-old Log Haven Restaurant feels like another world entirely. Surrounded by cliffs and neighboring waterfalls in the rugged one-million-plus acres of Wasatch National Forest, the capital city's landmark cabin-style eatery began as a summer home constructed in 1920 out of Oregon timber. These days it's one of Salt Lake City's most romantic dining spots, complete with roaring fireplaces, an extensive wine list, and a stunning natural setting—not to mention a delicious selection of entrees, ranging from seared scallops to grilled American Waygu steak. There's even a pianist on weekends for extra mood music.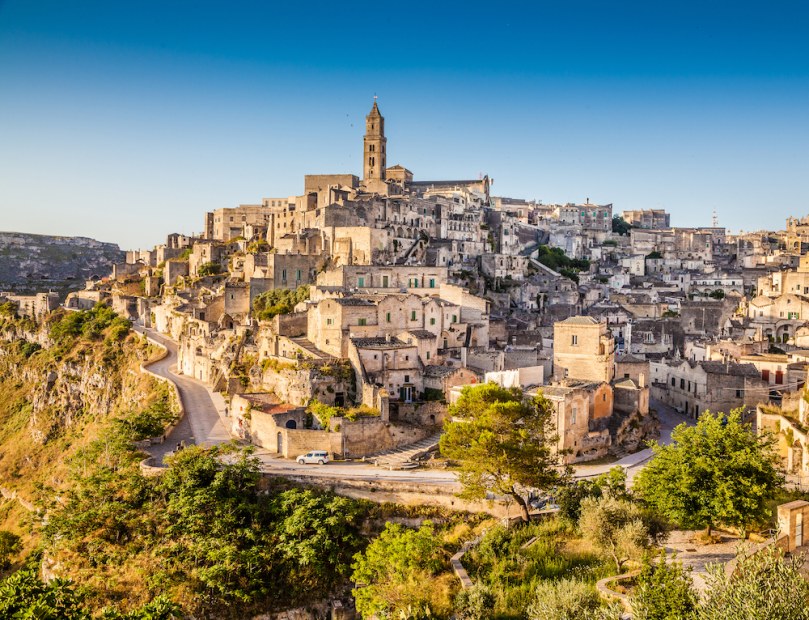 Matera, Italy
Spend the night in a boutique cave dwelling, wander among narrow stairways and back-lanes, and enjoy some of southern Italy's finest cuisine in Matera—an ancient cave city that was a European Capital of Culture in 2019. Matera is best known for its sassi, rock-carved structures in the natural tufa bedrock, creating a multi-tiered city along the sides of La Gravina (a natural ravine). The effect is otherworldly to say the least. Matera's old city, including its fresco-filled rock churches, cave homes, and cave hotels, became a designated UNESCO World Heritage Site in 1993.