Southeast Alaska has much to offer travelers in summer, but in the quieter fall months, slow down and appreciate the oceanside landscape in the vast Tongass National Forest just as the locals do. To enjoy Sitka, one of Alaska's more temperate and beautiful cities, you'll need to fly or take a boat—there's no way to reach Baranof Island, its site, by car. In this walkable and friendly city, you'll find heritage unlike any other in Alaska, endless outdoor recreation, and, of course, the delicious catch of the day.
Things to Do
Alaska Day festivities take place each year for a week in October, celebrating Alaska's deed transfer from Russia to the United States on October 18, 1867, and the Tlingit peoples who have long flourished on this land. Come for the parade, stay for the cook-off and dancing. 
Downtown Sitka can be easily covered on foot, with much of the shopping and dining located on or near Lincoln Street. Consider booking one of the walking or driving tours of the area, each with a specialized focus such as heritage, wildlife, or outdoor adventure.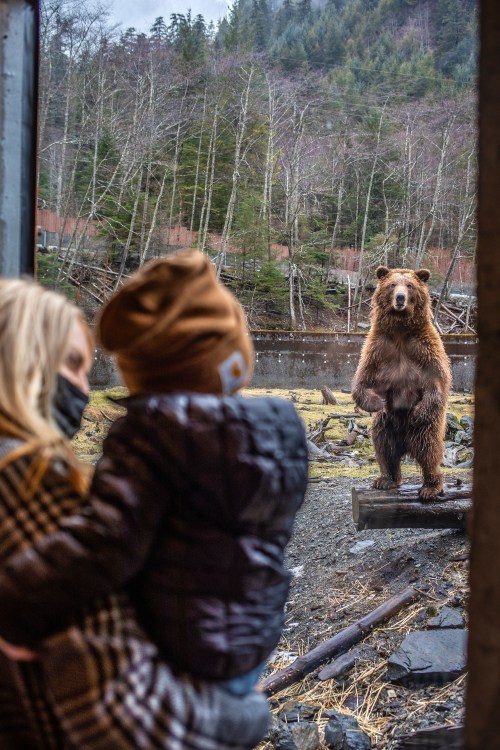 Ever wanted to see a bald eagle or a bear safely but up close? The Fortress of the Bear and Alaska Raptor Center are a few miles outside of town, easily accessed with a tour, rental car, or e-bike. Every day from May through September (and weekends only in October), you can watch lumbering brown bears from a viewing platform or through tall windows. Open year-round, the raptor center rehabilitates birds of all kinds and has 24 "ambassador" birds who aren't able to be returned to the wild—think golden and bald eagles, hawks, and owls—in residence. Visitors can see their natural habitats, learn about avian life from guides, and even watch eagles regaining flight skills from a specially designed corridor that conceals people from the raptors.
Things to See
A reminder of Sitka's colonial past, the green copper dome and spire of St. Michael the Archangel Orthodox Cathedral tower over downtown, serving as a handy way-finder. Step inside to see a collection of gilded Russian icons, paintings and statues, plus displays illuminating the lives of its congregants in the 19th century.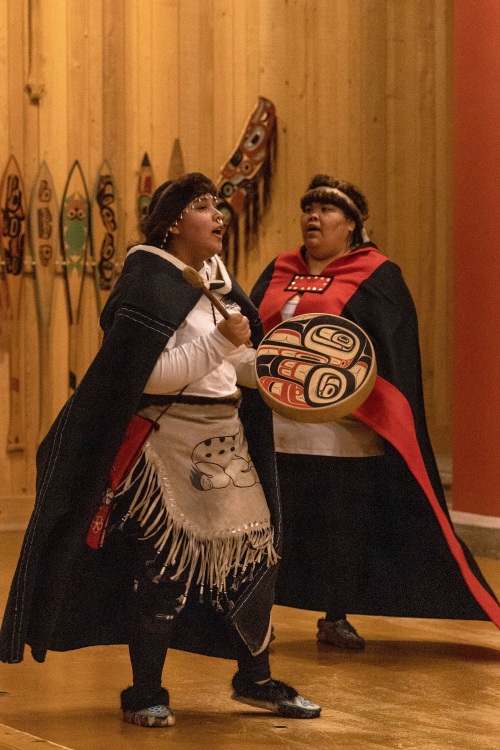 To learn more about Sitka's indigenous cultures, the Russian fur trade, and American military history in the area, visit the Sitka History Museum. For a world-class collection of Alaskan Native relics and art, visit the small but remarkable Sheldon Jackson Museum, founded by a 19th-century Presbyterian missionary, educator, and collector. The octagonal building lies just east of downtown. 
Outdoor Fun
Hiking in Sitka in autumn is simply glorious: The mosquitoes are gone and the fall colors are out in splendor. Sitka National Historical Park—Alaska's oldest and smallest national park, at 114 acres—has wheelchair-friendly paths through a temperate rainforest that hugs the coastline. The Totem Trail, a 1-mile loop, is lined with nearly 20 restored and contemporary totem poles crafted by Tlingit and Haida artists. Before the state-of-the-art visitor center closes for the season at the end of September, visitors can also peruse exhibits and Indigenous artwork in the gallery and art studio.
To see salmon spawning upriver and a tumbling waterfall, hike the 4.5-mile Indian River Trail east of downtown. If you're up for a challenge, head up Gavan Hill for the steep climb to Harbor Mountain Trail (6 miles one way) for sweeping vistas of Sitka Sound featuring the volcanic peak Mt. Edgecumbe. See even more with a rental e-bike (from May through September) from Kings E-Bikes.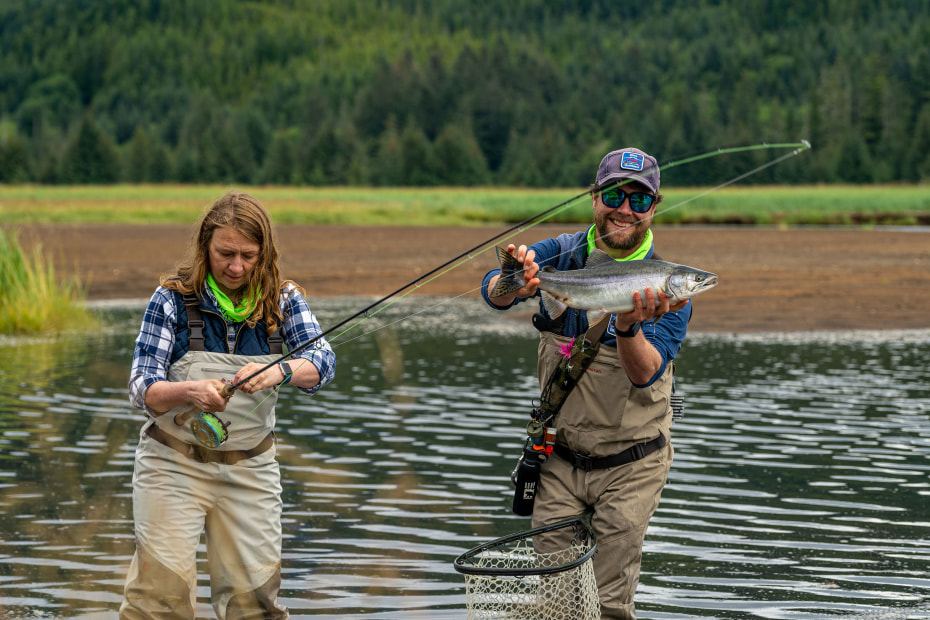 For excellent fall angling of silver salmon or deep-sea halibut fishing, book a charter or a fly-in lodge experience with a knowledgeable guide. If you prefer more casual fishing, you can rent equipment in town.
Where to Eat
Ready for a day of adventure? First hit up WildFlour Café & Bakery for coffee and the best way to start the day: a breakfast smoothie, a smoothie bowl topped with granola and fruit, or a breakfast burrito. Visit on a Sunday to enjoy brioche French toast. 
Casual yet upscale Beak Restaurant is perfect for a date night featuring Alaskan cuisine. Chef Renée Trafton—a James Beard Award semifinalist in 2023—offers dishes such as a coho salmon salad sandwich gussied up with pickled bull kelp, a reindeer hot dog with the works, and a soup made from vegetables and Alaskan barley.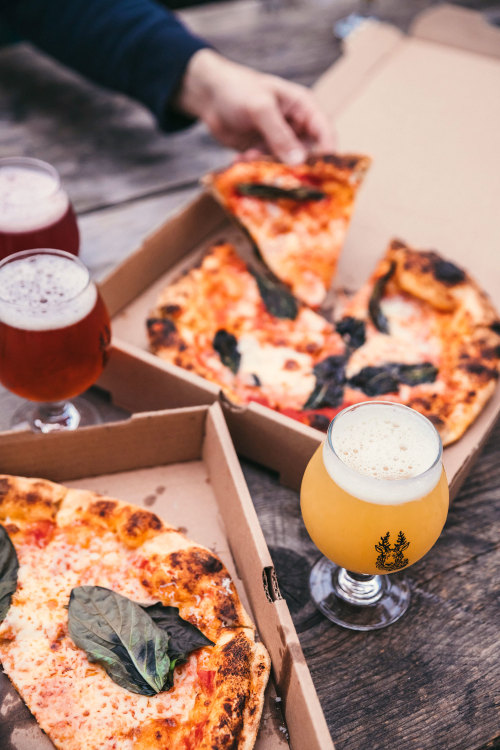 About a mile and a half from downtown, Campfire Kitchen Sitka—housed inside Harbor Mountain Brewing Co.—is the place to go for creative and premium wood-fired pizza after a hike. You'll love their combinations: Milk & Honey is a white pie with ricotta, Alaskan wildflower honey, and Sitka-harvested sea salt. Grab a pint of IPA or stout while you wait.
Where to Shop
Alaskan makers' wares—including home goods, body balm, line-art prints, and specialty clothing—are on offer at Galanin + Klein, a chic, woman-owned boutique.
Nicola Trainor's sinuous jewelry made from upcycled XTRATUF rubber boots, beloved by Alaskans, can be found with many other artists' work at Artist Cove Gallery across from the cathedral. (If you need a pair of boots with your earrings, head to nearby Russell's outdoor gear shop.) 
Open since 1980, the Russian American Company is the place for imported folk art and crafts such as matryoshka nesting dolls and lacquer boxes, as well as a gallery of Alaska native art.