Sights and Events
Visit the restored cannon that gave the town its name at the Cannon Beach History Center and Museum, or investigate historic cottages and lovely gardens on the annual Cottage & Garden Tour. 
The Coaster Theatre Playhouse, which resides in a building that once housed the town's roller rink, presents comedic, musical, and thrilling productions throughout the year. 
The north coast hosts a plethora of cool, supportive day camps, surf weekenders, and NW Women's Surf Camps offers classes targeted to beginners, especially (but not exclusively) women.
Plan ahead to celebrate rainy-season creativity with musical performances, a fashion show (with rain gear), and an art auction during the annual Stormy Weather Arts Festival, held the first weekend in November each year at various locations.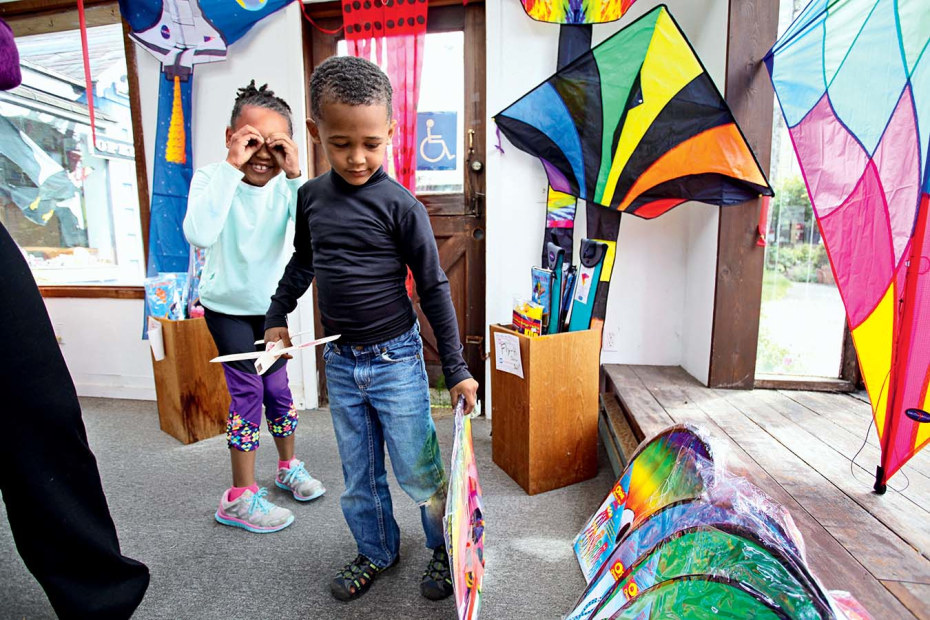 Where to Shop in Cannon Beach
Emerging artists and Pacific Northwest favorites show whimsical creations at the intimate, mural-bedecked Archimedes Gallery brimming with paintings and sculptures of primordial creatures. 
At Cannon Beach Treasure Company, ancient coins, shipwreck bottles, a trove of sea glass, and other antiquities from lost civilizations are transformed into jewelry and conversation pieces.
Home decor at Found features locally crafted works such as an exquisite stained glass panel and night-lights made from Japanese glass floats.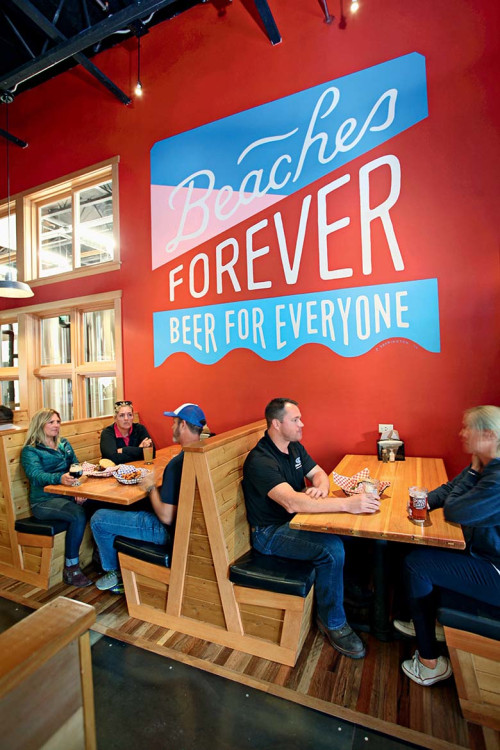 Where to Eat Near Cannon Beach
Early risers are treated to giant Danish, bear claws, and savory quiches at Cannon Beach Bakery. Take home Haystack cookies or bread, two specialties shaped like the area's popular sight. 
Known informally as the "Screw and Brew," the Cannon Beach Hardware and Public House is a pub adjoining a hardware store that serves two needs: tastes and tools. Fortunately, dishes such as halibut sandwiches and seared ahi salad need no fixing. 
The locally beloved Public Coast Brewing Co. serves a dozen craft beers, the majority made within range of the handsome dining room. Dishes include locally sourced fish-and-chips, homemade sausages, and many gluten-free options.
Outdoor Fun Around Cannon Beach
Get the best views of Terrible Tilly, a decommissioned lighthouse built on a rock over a mile out to sea, at Ecola State Park amid the cliffs north of town, off Ecola Park Road. Portions of the route walked by Captain Clark wind through a Sitka spruce forest and along nine miles of coastline.
One of few protected Marine Gardens on the Oregon Coast, Haystack Rock, a 235- foot basalt sea stack, is among the best-known landmarks in the state. Interpretive specialists in red clothing (volunteers with the Haystack Rock Awareness Program) conduct tours at low tide and help visitors spot nesting marine birds. Public parking at Gower Avenue and Hemlock Street.
Discover a sheltered cove beach five miles south of town at Hug Point State Recreation Site. During low tide, walk north to see a seasonal hidden waterfall and trace the tracks of the old stagecoach road that "hugs" the point. Keep an eye on the tide to avoid getting stranded. Beach access road off Highway 101.