A romantic getaway with your sweetie is the perfect way to take a break from your everyday routine. You know the one: days spent ticking items off your to-list, and evenings where relaxing in front of Netflix counts as spending time together.
When it comes to romantic trips, though, potential pitfalls await. Expectations can be sky-high, which can lead to disappointment when activities or accommodations don't measure up. Just defining what makes a vacation romantic can be a struggle—that wine country getaway that your BFF raves about might not actually be the right fit for you and your beer-loving beau.
So how can you plan a romantic getaway that hits the mark and sparks or rekindles feelings of love, connection, and closeness? We consulted with experts—hotel managers, a therapist, guest services pros, and more—to find out their very best tips and proven strategies for pulling off a romance-filled getaway.
1. Choose your destination wisely.
Head to a spot that's appealing to you—and your partner, too. Prioritizing your partner's preferences is a meaningful, caring gesture. "Planning a tropical getaway when your partner hates the heat, for example, doesn't communicate a sense of being kept in mind," notes Anthony P. DeMaria, PhD, clinical psychologist, psychotherapist, and associate director of adult ambulatory psychiatry at Mount Sinai St. Luke's and Mount Sinai West Hospitals in New York, NY.
Start by identifying your travel style as a couple, recommends Pamela Strauss-Goldman, cofounder of Wedaways, a company that helps couples plan their dream destination wedding. Consider everything from how you'll get there (a road trip? a cross-country flight?) to preferred climate and activities. Compromise may be necessary for beach lovers married to skiers on the hunt for fresh powder.
You'll want a place with activities and sightseeing, says AAA Travel Agent Lori R. Reilly, but also a destination that doesn't demand a go-go-go attitude. "Plan for small outings so you can maximize this time you've set aside to enjoy each other's company," she says.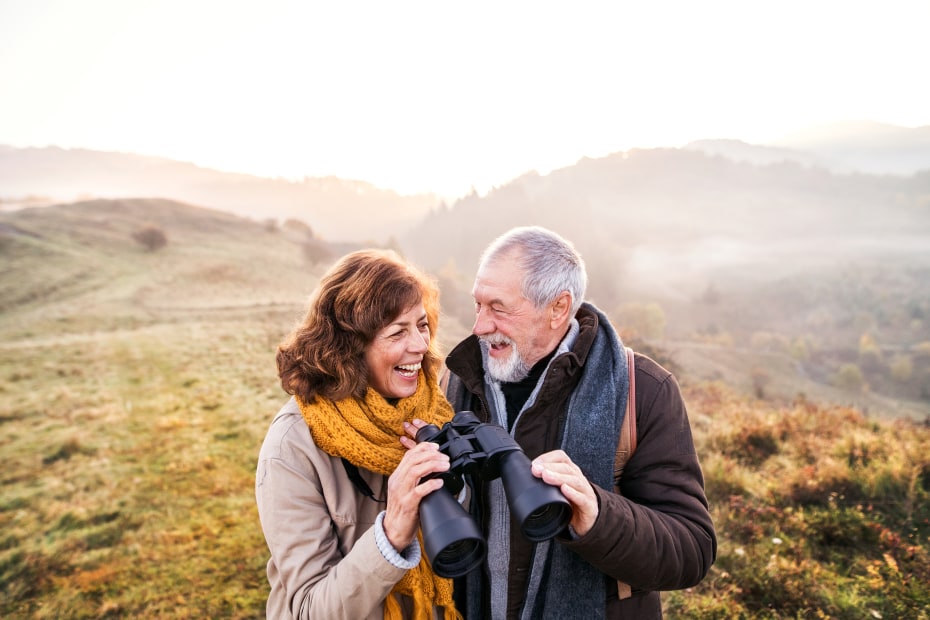 2. Then, consider the accommodations at your destination.
"It is really important to look for a place that fits with the personality of the couple," says Brian Woolery, general manager of The Ink House Napa Valley, in St. Helena, CA. Some of the biggest factors to consider are location, décor, service, and amenities.
Plus, think about who'll be in the room next door or one flight up. "The biggest mistake couples make when planning a romance-filled getaway is booking a huge property crowded with people and kids," says Charlie Robles, general manager of The Collector Luxury Inn & Gardens, in St. Augustine, FL.
3. Make plans in advance—but not too many.
There's nothing romantic about arriving hungry, only to discover that every nice restaurant is booked up. "Don't forget to make reservations ahead of time for activities you definitely want to do and restaurants you want to dine at," says Strauss-Goldman.
"Look into local activities such as festivals or community events that may not be the norm for your area," suggests Reilly. But avoid overbooking your trip with too many activities, says Woolery. "Let the day take you on an unexpected adventure," he says, and get lost in the romance of having a new experience, together.
Leave yourself some low time, too. "Don't start your days too early and end them really late," says Strauss-Goldman, since that's neither relaxing nor romantic. Remember, your goal is to feel close to each other, not to see every attraction on offer, she says.
4. Take advantage of experts' know-how.
Instead of endless Google searches and deep dives into travel forums before your trip, consult the experts such as AAA Complimentary Travel Agents and hotel concierges. Reach out to concierges after you book, and before you arrive, recommends Strauss-Goldman. "With firsthand experience in the destination, all of the on-the-ground support, and being in the know, a concierge or travel advisor can really put together the best itineraries with couple's style in mind," says Strauss-Goldman.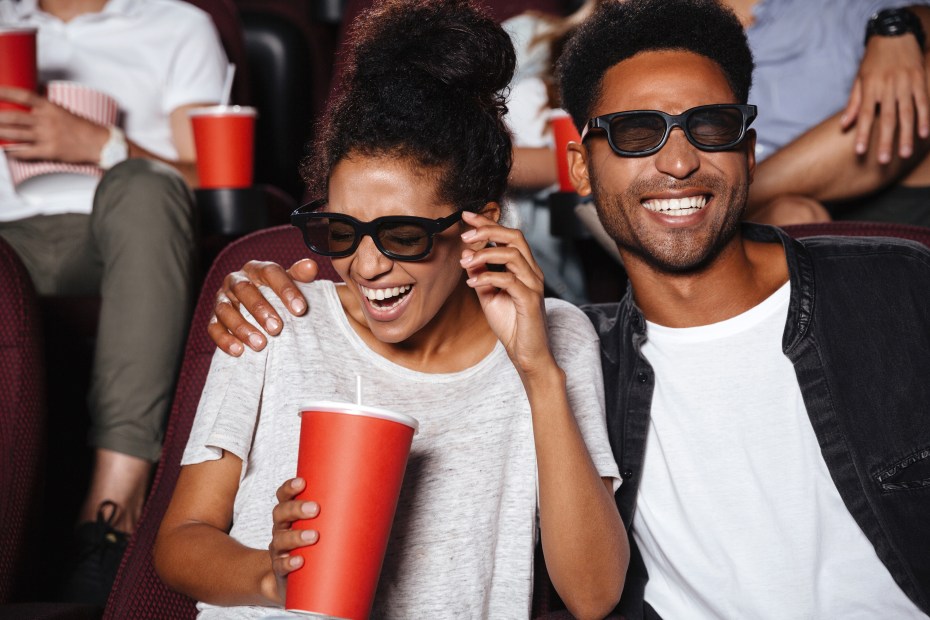 5. Have a rain-day plan.
Don't let inclement conditions ruin the romance, says Laura McIlvan, guest services supervisor at Harborview Inn in Charleston, SC. Use rain showers as an excuse for a spa treatment, a day spent in bathrobes, or a trip to the museum. "The concierge will always have ideas for fun and romantic things for guests to do to in the case of bad weather," she notes. Plus, a rainy day is a perfect excuse to cuddle in bed together—and what could be more romantic than that?
6. Focus on each other—not your smartphone.
Put down the phone, says Dr. DeMaria, along with any other tech distractions. "Perhaps the single most romantic thing you can give your partner is your undivided attention," he says. That's how you show your partner they matter, he adds.
Since disconnecting can be hard, Woolery suggests planning ahead: Share your hotel's contact information with friends and family who may need to get in touch, then leave your phone in your room. That way, Woolery says, you can enjoy time together more intimately—without reaching for your smartphone to check sports scores, the latest Twitter kerfuffle, or (shudder) an email from your boss.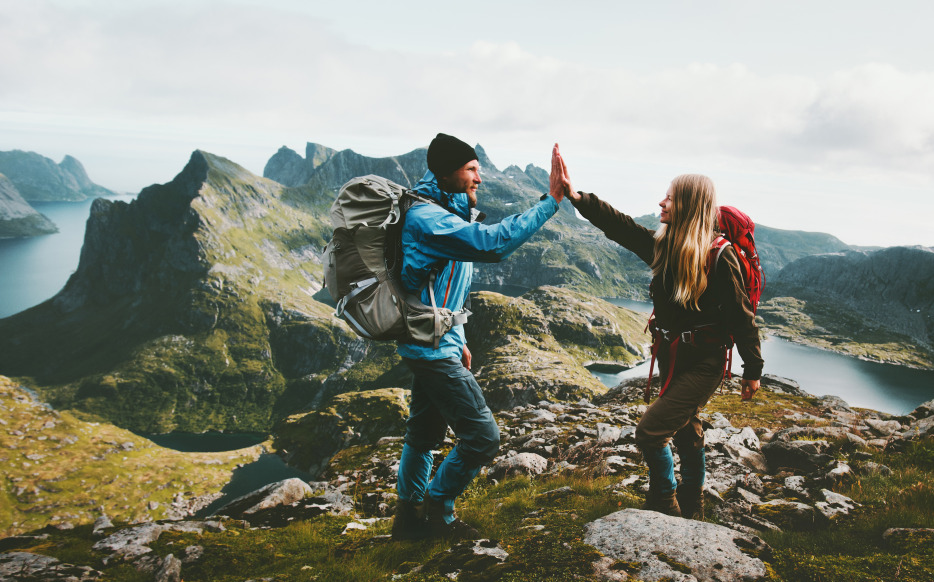 7. Spend time together.
Whether it's touring a new neighborhood or indulging in a couple's treatment at the spa, prioritize time spent together.
"Carve out [time] for mutual gratification, wherein both parties can simply enjoy each other's company in a setting that is comfortable for both of them," suggests Dr. DeMaria. This is what will ultimately build those feelings of closeness, connection—and passion—with each other.
"Take the time to watch the sunset someplace new, or get up early to see it rise," says Reilly, pointing out that enjoying your surroundings with a person you love makes any moment romantic.
8. Leave the kids at home.
It's not always possible, but if you can, travel solo so you can focus on each other, says Dr. DeMaria. "Multitasking is hard, and even more so when the primary purpose of your trip is as complex a task as nurturing a relationship," he says.
9. Tell absolutely everyone.
Be your own best PR person—at every spot where you make reservations, from your hotel to dinner, let people know you're on a romantic trip, says Strauss-Goldman. (If there's an occasion for it, like an anniversary, share specifics.) Usually, Strauss-Goldman says, staff will respond by going out of their way to make your experience extra-special.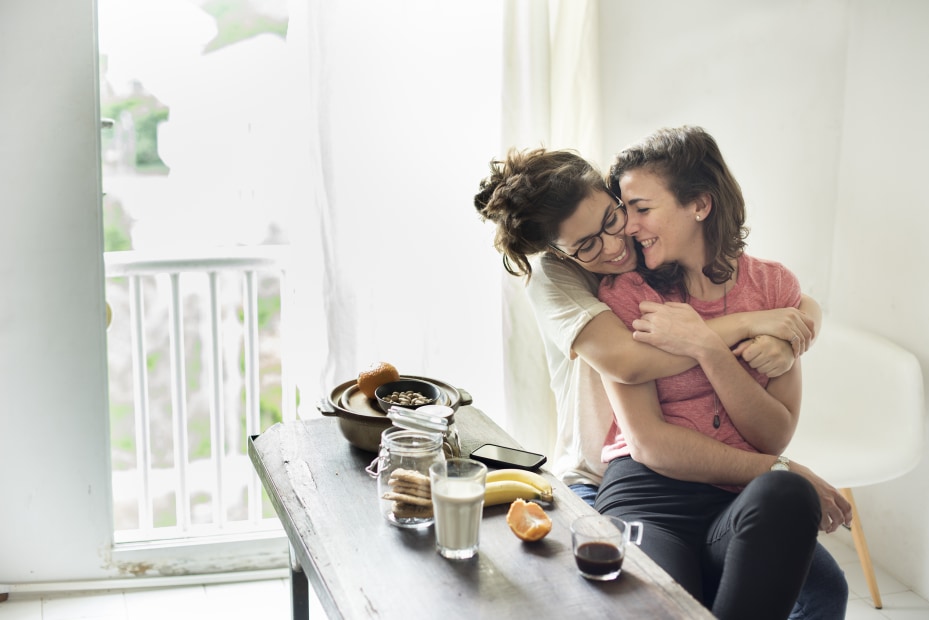 10. Make a romantic gesture.
You don't need to hire a skywriter to show you care, or broadcast your affections on a jumbotron. Simple gestures of caring can be deeply meaningful. "Write your loved one a letter at home and leave it on the pillow with turndown service," suggests Ana Diaz, senior director of sales-USA and romance expert for Barceló Hotel Group. Most likely, your partner will appreciate gifts, as well as planned activities that are unique to the destination. Your hotel manager or concierge can help you brainstorm gestures that go beyond traditional ideas like roses petals and chocolate-covered strawberries, says Woolery.
11. Avoid pressure, and delight in the unexpected.
Here's what is decidedly not romantic: a weekend filled with high expectations and pressure and a thirst for social media likes. "You should ensure that the trip you're planning actually taps into a mutual desire for romantic connection, and have that be the driving factor for the trip—not the pursuit of the 'perfect,' and contrived, Instagram shot," says Dr. DeMaria.
Things may go wrong. Travel is unpredictable in its nature—flights can be delayed, hotels may disappoint, and some activities may land flat. All of this, says Dr. DeMaria, can be a source of bonding. "The trip in itself does not represent romance; it is merely a context in which you can experience it," he says. So go ahead, he says: laugh at the over-the-top, heart-shaped Jacuzzi—so long as you're laughing together, and fondly.