This well-traveled section of California's Highway 1 thrills visitors with turquoise waters lapping at white sand beaches, towering redwood groves, and quiet expanses of wilderness. As you make your way south from Santa Cruz, the charming, house-lined streets and cozy downtowns around the Monterey Bay and Peninsula are replaced with rugged cliffs and vistas of the Santa Lucia Mountains. The Big Sur region stretches roughly 90 miles between Carmel and San Simeon, and it lacks a central town or singular highlight. Instead, it rewards with the chance to spread out and seek what calls to you, be it solitude, a chance to unplug, sea-to-table cuisine, or the natural wonders that stood long before the Spanish began their colonization of the Central Coast.
Trip Overview:
Total Distance: 120 miles to the southern end of Big Sur
Estimated drive time: 3 hours if you drive straight through; a full day or two if you linger along the way.
When to go: Spring and fall are the best times to avoid the summer crowds and enjoy clear weather. Mild temperatures last into September or October most years, and dry days in November extend the hiking and camping season. 
In the height of summer, leaving earlier in the day can help you avoid traffic, but it also might mean the views are obscured by a thick marine layer that will dissipate by the afternoon. Weekdays around mid-morning are a good time to start out most of the year to get the best of both the weather and the road.
Drive tips: No matter when you go, be aware that this serpentine stretch of highway can have limited visibility due to weather, sharp corners, and trees that hug the road. Don't feel pressured to keep up with traffic—there are frequent turnouts to pull off and let locals pass—and always look ahead to prepare for sharp curves that approach quickly. Another good reason to take it slow: must-see gems and unbelievable views pop up unexpectedly.
You'll want to load your GPS or pick up a paper map at the AAA branch in Capitola (or one near you) before leaving Santa Cruz. Cell service drops for much of the coast, including nearly all of Big Sur. You will need to have your itinerary planned and directions at the ready, or embrace the unplugged vacation being handed to you and simply stop and ask for directions and advice along the way.
Finally, gas stations can be up to 35 miles apart along the remote, undeveloped stretches of coastline. Plot gas stations and scout the cheapest prices before leaving with AAA Mobile app.
Things to do Along Highway 1 from Santa Cruz to Big Sur
Monterey Peninsula
The Monterey Bay Aquarium on Cannery Row is more than worthy of its international recognition. While the West is home to many top-notch aquariums, none come close to the massive, striking exhibits and learning activities you'll find here. Don't miss the daily penguin, sea otter, or kelp forest feedings (included in admission), and be sure to check out the schedule of kid-approved shows in the auditorium.
See the coastline on a bike. The whole family will enjoy a leisurely ride along the waterfront Monterey Bay Coastal Recreation Trail. Those comfortable with riding on the road can't do better than 17-Mile Drive, free for cyclists and $10.50 per vehicle. The slower pace means you can catch sight of otters or whales and pull over to stare dumbstruck at the vistas. You can rent from one of the bike shops in the area, such as Workhorse Bicycles and Adventures by the Sea.
Old is new again at the antique shops that dot the neighborhood where Monterey and Pacific Grove meet. The largest of the bunch, Cannery Row Antique Mall is home to more than 100 antique dealers. When you're done, continue a little over a mile to Pacific Grove Antiques to browse the garden section and smaller selection of household items.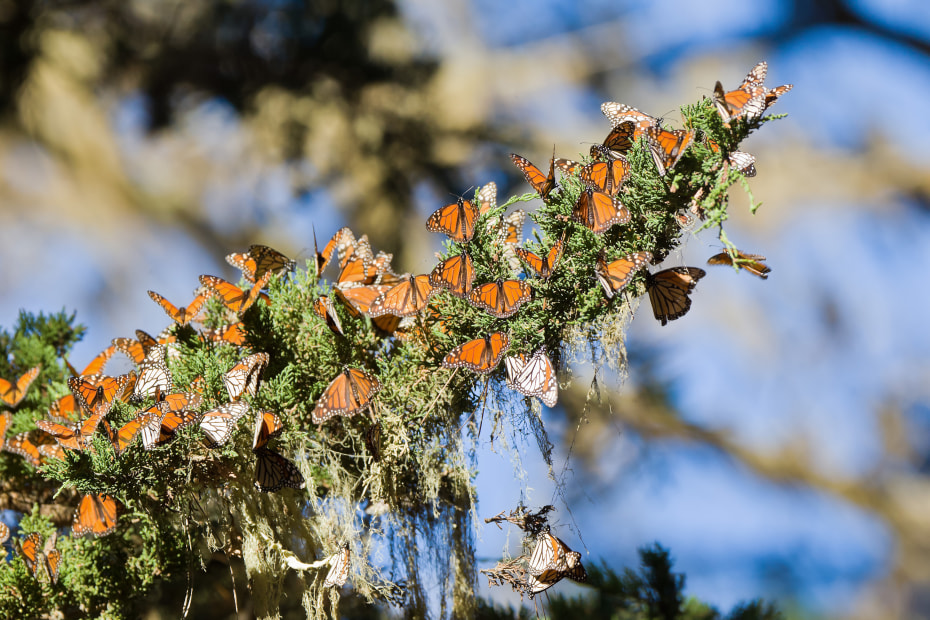 The area is full of wildlife to spot, but from October to February monarch butterflies bring flashes of color. The Pacific Grove Monarch Sanctuary shelters the marigold and black invertebrates for the cold season after their hundreds-of-miles-long migration, and docents are on hand to teach you how to find them on the rest of your trip.
Slightly farther to the south, Carmel-by-the-Sea is a charming destination for boutique shopping and creative, California-inspired dining. If you don't have a full day to wander Ocean Avenue and Carmel Beach, you can still get a feel for the town by taking a short walk downtown before branching into the residential neighborhood. Once a secluded, thriving artist-enclave, the cozy streets are lined with unique cottages and enchanting fairytale houses.
If you have time to stay and linger, soak in the vacation vibes at Refuge with a dip in the outdoor hot pools, a Swedish massage, or a few cycles between the sauna and cold plunges. While Big Sur has many beloved spas, none are as affordable and accessible as Refuge.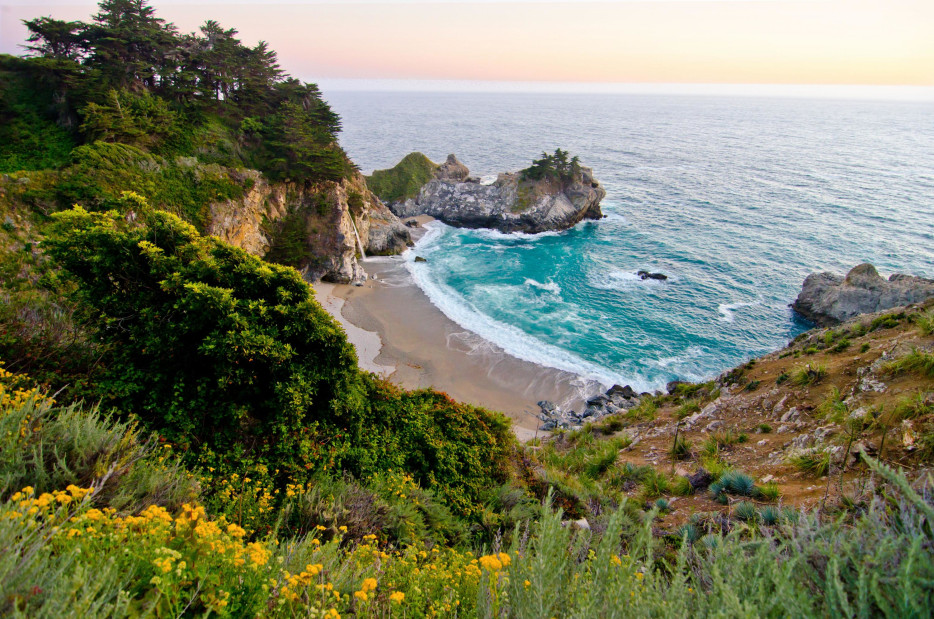 Big Sur
There's always something to see on this stretch of Highway 1, but Point Sur Lighthouse (closed to visitors until further notice) and Bixby Bridge are the most eye catching. To take pictures of the iconic arch bridge, there's a small turnout on both sides at the bridge's north end, but they are often crowded. If you decide to pull over, do follow the rules of the road and practice basic common courtesy: Do not stop on the bridge, attempt to walk on it, or otherwise impede traffic. 
There are near endless places to hike in Big Sur, and you can't go wrong with most of them. McWay Falls, which can be seen from a highway turnout, is well worth the state park entrance fee. While the Overlook Trail is now only a fraction of what it once was due to storm damage, the path still delights with panoramic views of the 80-foot waterfall splashing onto the sand and turquoise water below. The coastal access portion of the trail has washed out, but you can still get to the water on Partington Cove Trail, just four minutes north of the waterfall on Highway 1. Park on the shoulder near the trailhead and look for the green gate that marks the start of the 1-mile trail. The path splits at Partington Creek, and you'll want to do both. The trail to the south goes through a historic 60-foot tunnel before exiting the hillside on the cove. The north side leads through slightly overgrown bushes to a small rocky beach that feels like a secret hideout. 
You can extend the hike by continuing back across Highway 1 onto the Tan Bark Trail, a 6.3 mile out-and-back that leads up into the coastal ridge tops for unparalleled views. The first mile winds through a verdant redwood forest before the climb starts—this makes a great spot to turn around for a shorter jaunt.
If you're after shade and old-growth redwoods, Pfeiffer Big Sur State Park is the place to go. The stroller- and wheelchair-accessible River Path, a good introduction to the park, is a .6-mile-loop that follows the bank of the Big Sur River. The 2-mile round-trip Valley View trail rewards with views of the Big Sur River Valley. Grab your water shoes and mosey down the paved Big Sur River Gorge trail (.5 mile round trip) to cool off in the river and search for tadpoles. It's also home to some of the most beautiful—and spacious—campsites in the area (from $35/night, reservations required year round, books up quickly).
Before heading out, check with local authorities to ensure your chosen trail is open. Many popular trails, including Ewoldsen and Pfeiffer Falls, are closed due to storm damage.
Smart Tip: If you pay an entrance fee at a California state park, you can access all other state parks for the day without paying again. This means you can hop from Andrew Molera to Pfeiffer Big Sur to McWay Falls at Julia Pfeiffer Burns for just $10.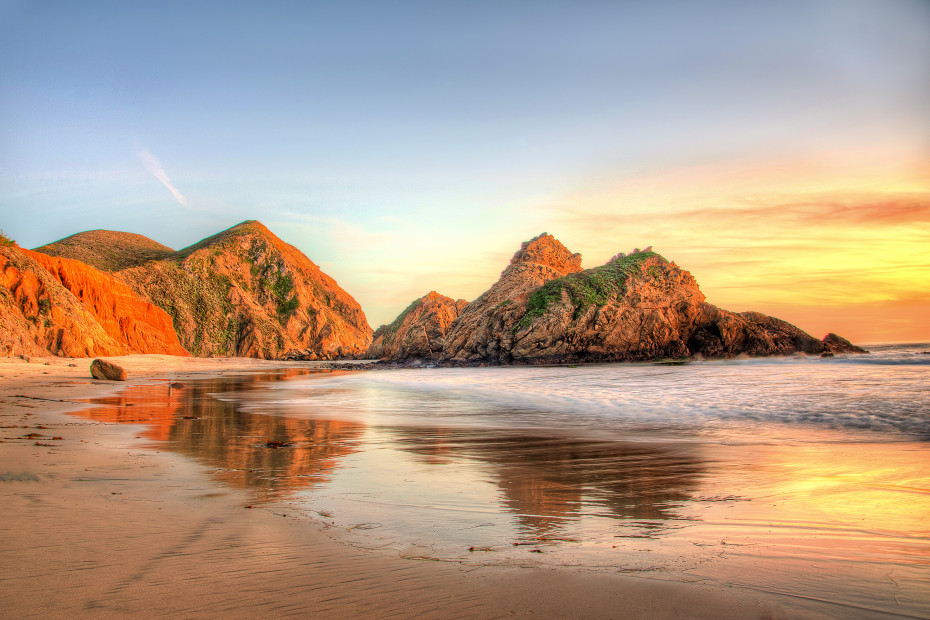 Despite its proximity to the ocean, Big Sur doesn't have many sandy beaches. Pfeiffer Beach is one of the few spots to lounge in the sun, but it's not just a fair-weather destination. The sand is painted purple by the tides—and rain—thanks to manganese garnet deposits in the surrounding rocks, and Keyhole Arch and other rock formations come to life at sunset while the surf dances around them. The beach can be tricky to find. The entrance road is 1.1 miles south of the entrance to Pfeiffer Big Sur State Park, and the beach charges a separate entrance fee. To get there, turn onto Sycamore Canyon Road on the west side of the highway. There's no street or park sign, but you'll know you're in the right place when you see a yellow sign that says "Narrow Road No RV's — Trailers." The turn onto the road is a near 180 degrees when traveling from the north and partially hidden by the hillside when coming the other way, so it's easy to miss. 
Big Sur has long drawn artists to its remote stretches. Browse local works and wares at Coast Big Sur, Hawthorne Gallery, the Phoenix at Nepenthe, and Ventana's Glass House Gallery. Enjoy a splash of culture and quirk at Henry Miller Memorial Library, located a minute's drive from Nepenthe. Here you can browse and buy books on mindfulness and humorous takes on modern troubles alongside works from the author and histories of the region. The grounds host film screenings, concerts, lectures, and other events, but it's really best to go to do a whole lot of nothing. Simply make yourself a cup of coffee, try to win the affections of the aloof Jack the Cat Kerouac, and leave behind the long list of must-sees and -dos for the moment.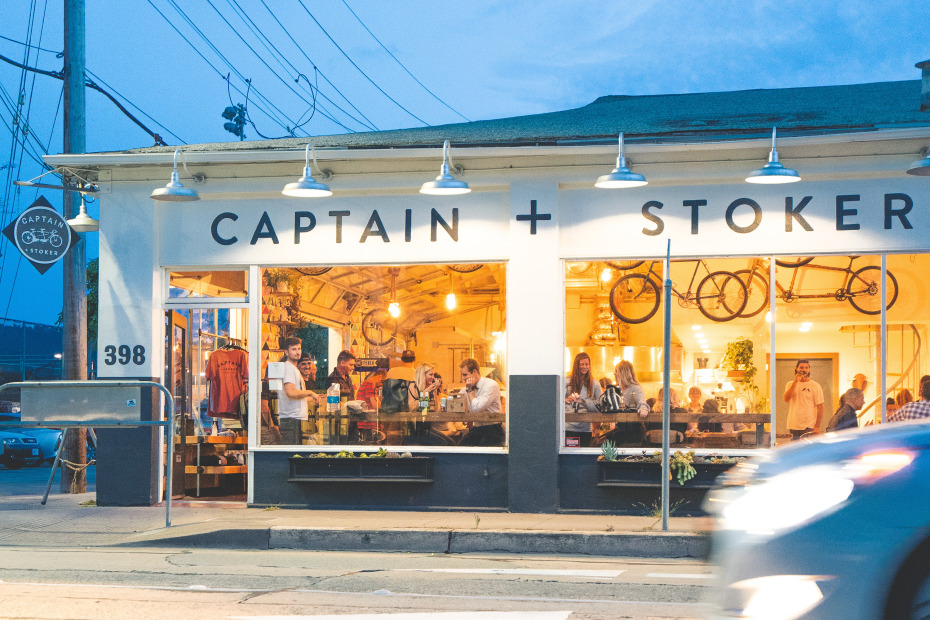 Where to Eat Along Highway 1 Between Santa Cruz and Big Sur
This stretch of the California Coast is hailed by foodies, and new restaurants are frequently popping up alongside stalwart favorites. The selections below will give you an idea of the variety and help you find a place when hunger strikes fast and you don't have time to wander until something catches your eye. But serendipity and experimentation are encouraged.
Monterey
Coffee lover's will have a hard time choosing among Monterey's spread of locally roasted brews. A popular spot for cyclists and locals, Captain and Stoker welcomes everyone with single-origin pourovers, seasonal lattes, and an appealing Scandi-meets-industrial space. When the sun shines, snag an outdoor table at Alta and soak it in with your cafe au lait, house-made chai, or veg-focused main.
For one—who are we kidding, you need at least two—of the best French pastries outside of Paris, stop by either of the Parker-Lusseau's shops. You can expect precise petit fours, buttery pastries (the croissants and bichons are made of light-as-air flaky pastry), and decadent tarts alongside savory quiches, sandwiches, and breads.
Dine on the bounty of the region at Crystal Fish Sushi. This unassuming and affordable spot has authentic sushi and sashimi alongside entrees and rolls that are Californian at heart, down to the local catches and produce. When the fog is low and thick, sink your spoon into a steaming bowl of udon. The flavorful and inviting vegetarian selection will win over the whole table—try the shroomalicious roll for the perfect balance of soft and crunchy, sweet and salty.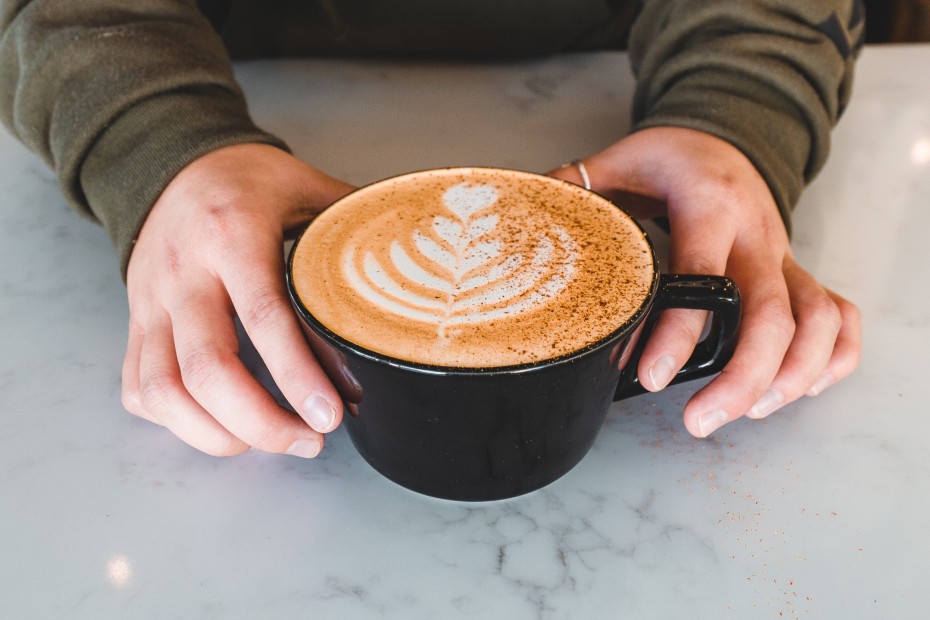 Big Sur
You would be remiss to skip Big Sur Bakery. The oft-recommend and -frequented haven has been serving visitors and locals for decades. You'll be tempted to eat here for every meal—and snack—and you won't be alone if you give in. A pre-hike jelly-filled donut or a post-drive wood-fired pizza is surely just what you need. The 1930's ranch-style house is the perfect setting for a romantic, candle-lit dinner, crafted from what's fresh that day. While the weekends can bring a long line and limited table space, early mornings and weekdays are a true treat. Brunch and dinner reservations are recommended, but you can always grab something to go during the day.
Those looking for a bite on the cheaper side can find hearty eats at Big Sur Deli, a straightforward takeout sandwich joint inside the general store. Housed in an old schoolhouse, the Big Sur Smokehouse has BBQ plates and salads big enough to feed the whole crew—plan to share to save a buck unless you have space in the cooler for doggy bags. Both eateries won't bat an eye at muddy boots or road-weary travelers dressed in their finest sweatpants. 
The family-friendly Big Sur River Inn is the perfect place to grab a late lunch or a drink. Wooden benches and chairs in the river invite visitors to soak their feet while the kids splash and play in the shallow, lazy waters.
The patio at Nepenthe is a popular sunset hangout, and rightly so. Sneak in before the crowds by arriving an hour or so before sundown fall through spring, and enjoy a snack and a drink while you're bathed in the golden light. In summer, the dinner rush is long—enjoy a moonlit dessert by the outdoor fire pit instead.
Keep Driving
Whether you are starting from the south or the north, it's easy to extend your Highway 1 road trip. Our road trip itineraries from San Francisco to Santa Cruz and from the Golden Gate Bridge to Bodega Bay are a great place to start.