Once you've spent time exploring a popular destination city, sometimes a daylong escape to ponder the area's natural beauty calls to you. Here are five scenic drives to or along a coast that should answer that call.
San Francisco: California State Route 1 to Half Moon Bay
A mesmerizing walk at the edge of a continent, hot jazz, tidal flats dotted with green pincushions and Turkish washcloths: Surprising pleasures pack this 25-mile route. Begin with jaw-dropping Pacific panoramas during a stroll along the easy 1.3-mile Devil's Slide Trail south of Pacifica, which clings to a mountainside high above the pounding surf. Continue to Moss Beach and the world-class tide pools at Fitzgerald Marine Reserve teeming with colorful critters and seaweeds (including the green pincushion and Turkish washcloth). For lunch, a steaming plate of seafood linguini at Mezza Luna, next to Pillar Point Harbor, fortifies you for exploring boutiques along Main Street of village-like Half Moon Bay. On your return—if it's Sunday and the Bach Dynamite & Dancing Society is presenting one of its late-afternoon concerts—catch a top jazz act in a cozy, wood-paneled venue just steps from sandy Miramar Beach.
Portland: Oregon State Route 6 to Tillamook
Highway 26 or 30? That's the question Portlanders usually ponder when plotting a route to the coast. But there's a third alternative. Starting near Banks, about 25 miles northwest of Portland via Highway 26, this delightful, 50-mile stretch follows the rain-fed Wilson River through the Tillamook State Forest, where you can stop for a hike to a waterfall along a section of the 20.6-mile Wilson River Trail. In Tillamook, sip a tart, wild ale at the tasting room of cult brewer De Garde Brewery before hunting for sand dollars and glass floats (and perhaps a glimpse of a passing whale) on the vast sand spit of Cape Lookout State Park.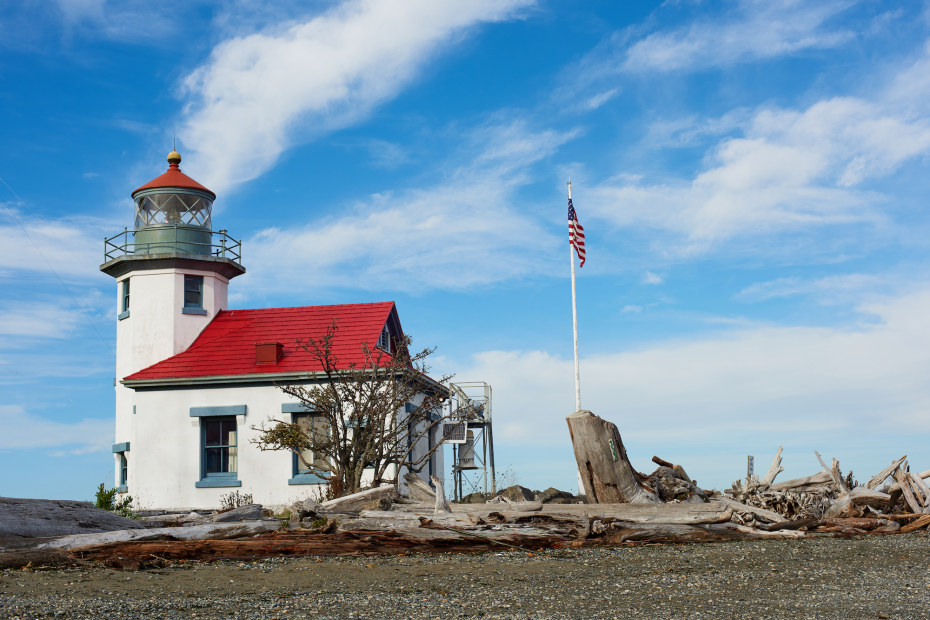 Seattle: Back roads of Vashon Island
Leave mainland cares behind when you drive onto a ferry for the 20-minute ride from Fauntleroy (West Seattle) to this bucolic, 37-square-mile island. Vashon's roads invite meandering. Stop into the Vashon Center for the Arts for rotating exhibits of Pacific Northwest art or sample vintages at Palouse Winery, which uses grapes from top Eastern Washington vineyards. You'll find super-flavorful local produce and other foods at farm stands all around the island—La Biondo Farm & Kitchen, which also has a wood-fired pizza oven, is a standout. Laze at Point Heyer beach (known locally as KVI and the island's only sand beach), rent kayaks from Vashon Adventures at Jenson Point, or gape at the stunning view of Mount Rainier from the driftwood-filled strand at Robinson Point Lighthouse. Hungry? The Hardware Store serves fine clam chowder, buttermilk fried chicken, and other comfort food in a restored 1890 building.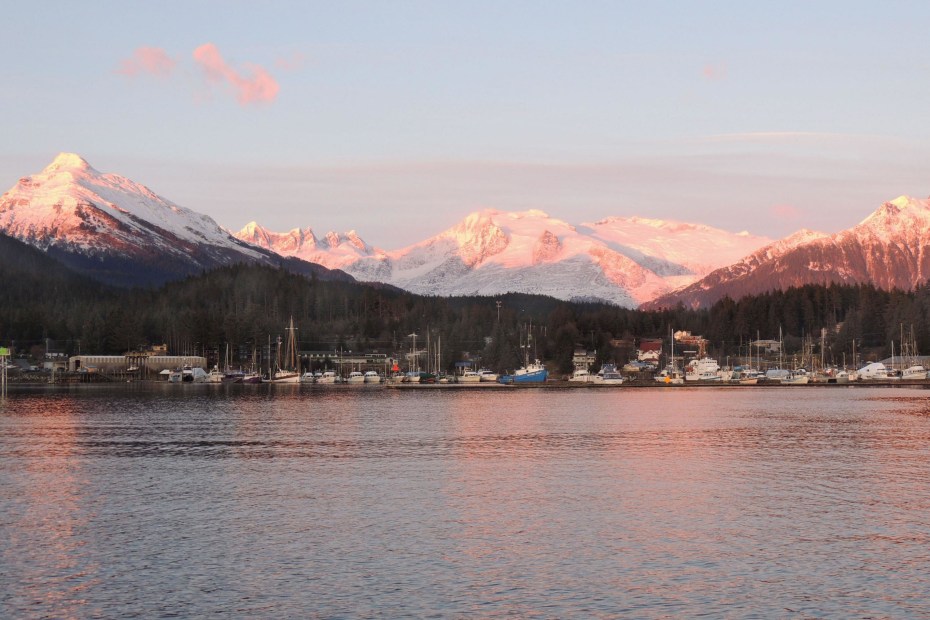 Juneau: Alaska Route 7 to Point Bridget State Park
Once you've visited Mendenhall Glacier, head "out the road," as the locals say, along this 35-mile stretch of the Glacier Highway with stupendous mountain and water views. Fuel up for your day with creative takes on the waffle—savory sausage and gravy or sweet cinnamon apples—at Auke Bay Cafe, overlooking Auke Bay, about 20 minutes north of Juneau. Continue to the National Shrine of St. Thérèse, where you can walk a labyrinth and visit a historic chapel made of local beach stones, and then to Eagle Beach, which boasts frequent bald eagle sightings. Farther on, wander the lush plantings at the Jensen Olson Arboretum, and then move on to Point Bridget State Park for a rain-forest-to-beach hike along the mostly flat 2.3-mile Point Bridget Trail. Need a nibble on your way back? Stop again in Auke Bay, this time at Red Spruce AK, located inside Forbidden Peak Brewery, for an Alaskan salmon burger or fish and chips made with Alaskan rockfish.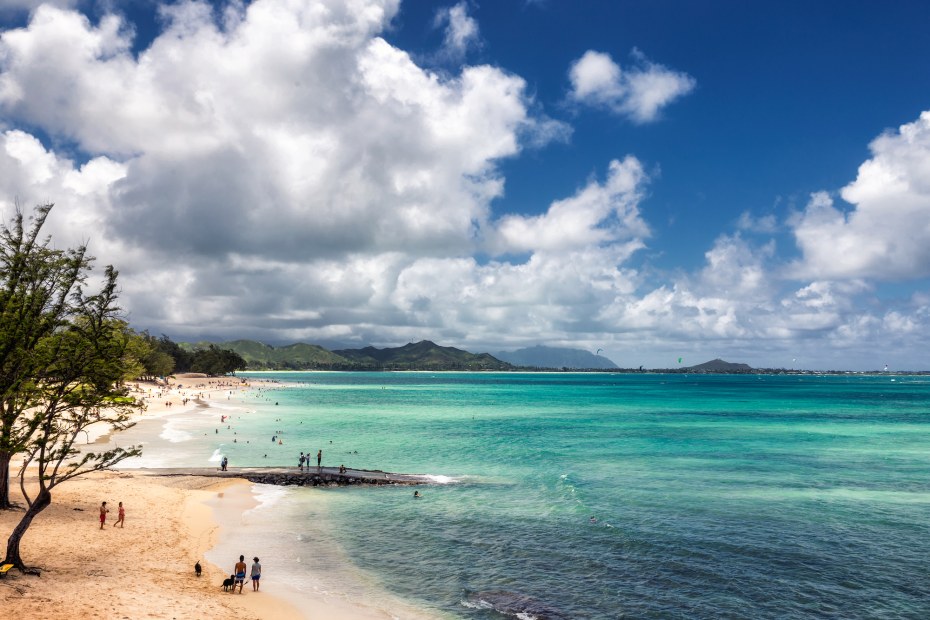 Honolulu: Hawaii State Route 72 to Kailua
Often listed among Hawaii's best beaches, Kailua can be reached from Honolulu via the quicker inland drive on the Pali Highway. But opt instead for this roughly 20-mile route—known as the Kalaniana'ole Highway—around Oahu's dramatic southeast coast. Start with snorkeling among colorful fish at Haunama Bay; arrive early to get parking. Continue to Halona Blowhole, where ocean water shoots into the air through a lava tube, and then to Makapu'u Point and its two-mile roundtrip trail to a lighthouse with sweeping coastal vistas. If it's a weekend, when Bellows Beach is open, head to this stretch of powdery, white sand and turquoise water for a swim and picnic (perhaps a plate lunch picked up at nearby Ono Steaks and Shrimp Shack). Indulge in a final swim at Kailua Beach Park, where sea turtles may join you, and stop for shave ice at Island Snow before hitting the Pali Highway back to the city.