There is only so much beautiful coastline you can drive without craving seafood. Thankfully, the West Coast is dotted with roadside seafood shacks that lure motorists with fresh, unfussy faves such as steamed crab and golden battered fish. No fancy wine lists here: These are no-frills joints where weathered nautical decor and sea-kissed air are as comforting as the piping hot bowls of clam chowder. From California to Washington, here are our favorite spots to break out the oyster crackers.
California
At Captain Kidd's fish market and restaurant in Redondo Beach, you can customize your meal from a deli case of daily fresh seafood. Select your fish, choose how you'd like it prepared—from charbroiled to tempura battered, garlic pepper to Old Bay—and pick two side dishes. Pair the plate with a pint of beer, and head out to the patio overlooking King Harbor.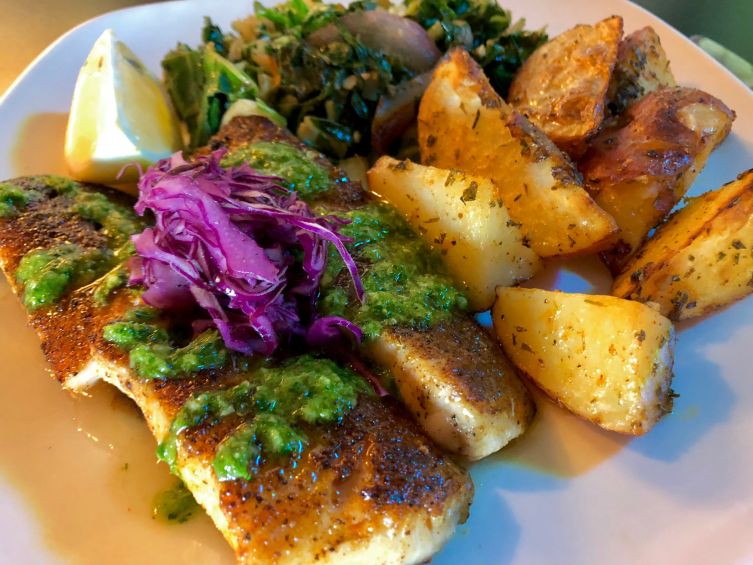 Don't let the rough-and-tumble exterior of Old Princeton Landing fool you. The welcoming Princeton-by-the-Sea tavern hides a shipshape cafe with a menu of from-scratch grub—California Clam Chowder, El Granada Fish-N-Chips, NorCal Salad—sourced from local fishermen and farmers.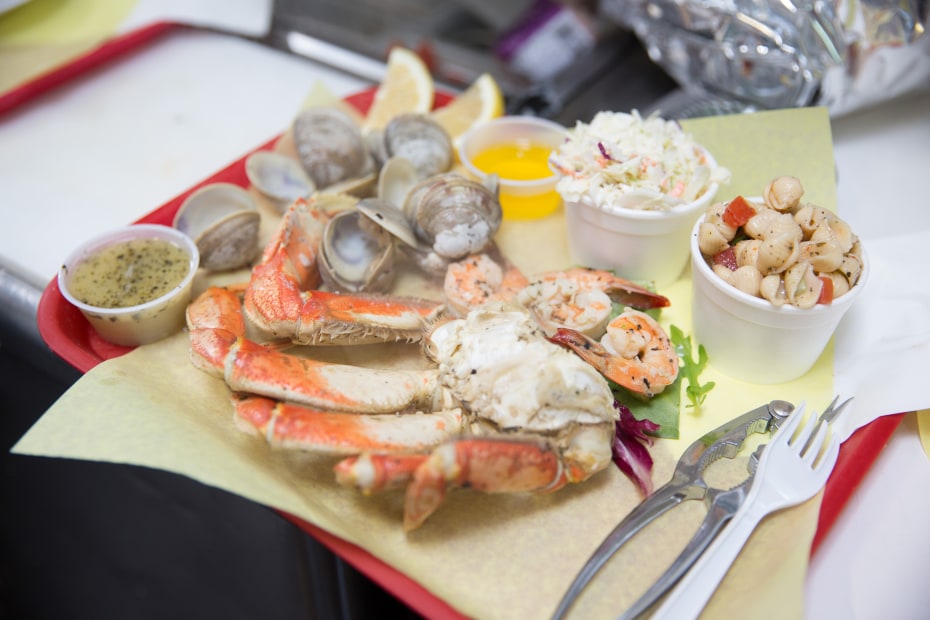 Oregon
You won't find a deep fryer at Tony's Crab Shack, where staff bucks batter for fresh seafood and raw oysters. Plunked on the Bandon Boardwalk near the Coquille River, the bright blue eatery plates Dungeness crab cakes and fish tacos all day long. Pop into its Port O'Call tackle shop to rent the gear to haul in your own catch, and Tony's will clean and cook it for you.
Near Yaquina Bay, a line snakes out the door of South Beach Fish Market for an array of Pacific Northwest seafood that's offered fresh, cooked, smoked, and canned. Enjoy horseradish-infused oyster shooters and flaky, locally caught fish-and-chips outside on picnic tables, and take some smoked salmon "candy" for the road.
Washington
Visitors to Washington's Deception Pass State Park should stop at Shrimp Shack for baskets of seafood faves enjoyed in a beer garden strung with nautical floats. The signature Oyster Burger comes stuffed with deep-fried local oysters, grilled onions, melted cheese, and a slather of tartar sauce. Do like the locals and ask for a side of jalapeño ranch. Anyone shy about shellfish can opt for a menu of creative burgers that feature not just beef, but elk, alligator, and spicy buffalo, too.