Whether you want them baked, smoked, or served raw, 'tis the season for oysters, and you'll find plenty of options in the San Francisco Bay Area and Pacific Northwest. Here are several of our favorite spots to start slurping.
Where to Get Oysters in Tomales Bay
Perched on the clean, cool waters of Tomales Bay, Nick's Cove Restaurant & Oyster Bar is known for its BBQ'd oysters—a half-dozen grilled mollusks topped with garlic-parsley butter and home-made BBQ sauce—perfect for pairing with a vodka martini and inlet views.
Down the road is the much more casual Marshall Store, an oyster bar and smokehouse open afternoons, except Tuesdays. Order at the counter, then settle down on an indoor stool or snag one of the outdoor chairs overlooking Tomales Bay to await your purchase. Oysters come served in a variety of styles, including smoked with crostini bread and raw with fresh lemon and mignonette sauce.
If you want an experience that's entirely hands-on head over to the Tomales Bay Oyster Company on weekends and don't forget your cooler. Unshucked oysters come $15-30 by the dozen depending on size and variety, and you can also pick up all the supplies for a full-on picnic, from lemons, limes, and Tabasco sauce to charcoal, oyster knifes, and shucking gloves. While there are no longer picnic tables on-site, parks such as Samuel P. Taylor and day-friendly Millerton Point are an easy drive away.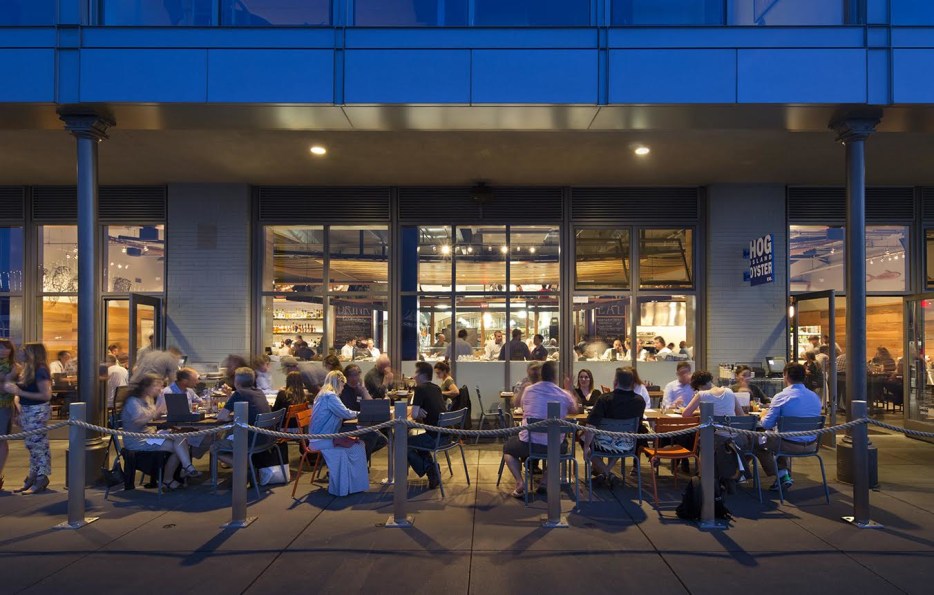 Where to Get Oysters in San Francisco
Occupying a prime locale in the back of San Francisco's gourmet Ferry Building Marketplace, the spacious Hog Island Oyster Co. serves up a selection of Northern Hemisphere oysters, including meaty French Hogs and tiny Kumamotos, favored for their buttery flavor. Enjoy Hog Island's grilled oysters at the Saturday morning farmers' market while you shop.
The NoPa neighborhood's Bar Crudo has been luring in crowds for more than a decade with its expansive raw bar menu and a hard-to-beat happy hour featuring $1 oysters on the half-shell (5:00-6:30 p.m. daily). Choose from a varied oyster selection that includes creamy Puget Sound Sea Cows and briny Naked Cowboys, grown wild in the waters off Long Island, New York. 
Opened in 2016, Leo's Oyster Bar brings a bit of old-school class to San Francisco's Financial District with a fern-filled setting and a selection of oyster dishes. Opt for a single oyster served with carbonara sauce and crispy pancetta, or try one baked with ahi tuna and uni. This is also the stop for East Coast oyster varietals like Massachusetts' Spring Creek and Mookie Blues from Maine.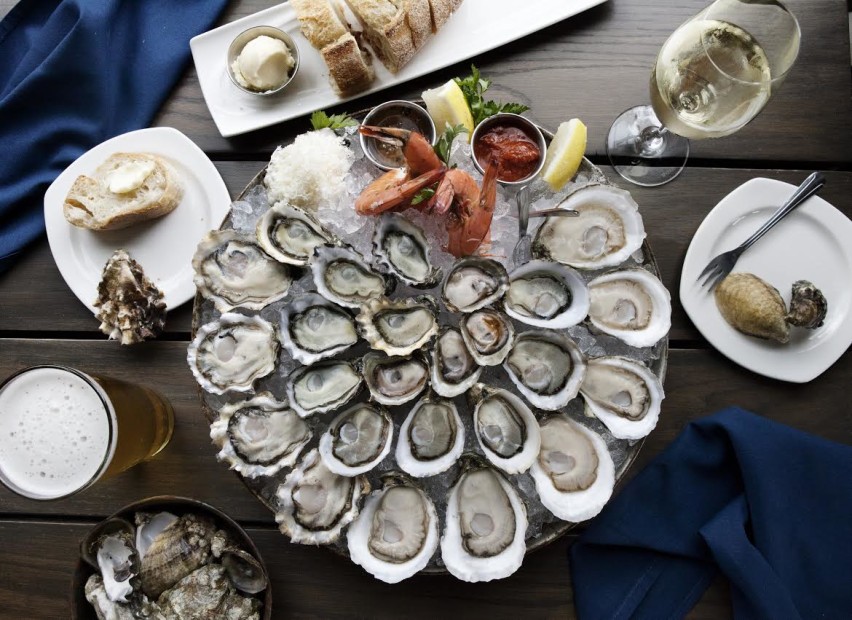 Where to Get Oysters in the Pacific Northwest
Oregon Oyster Farms has been the go-to oyster stop for Oregonians for more than a century. Grab a picnic table and savor fresh oysters shucked on-site at their Newport retail store, just in from the Pacific Coast along Yaquina Bay. Taking a dozen or two to go? Check their website for recipes ranging from oyster kabobs to Pacific oyster bisque.
Multigenerational and family-run, Taylor Shellfish Farms is Washington State's largest oyster purveyor. Varieties include sweet-and-salty Pacifics, briny Shigokus, and Olympias—once integral to Native American diets. Swing by Taylor's oyster bar in Seattle's Pioneer Square neighborhood for happy hour half-shells and cocktails (they also make delicious oyster po' boys), or hit up the Capitol Hill location for a bevy of fresh shellfish to go.