There's real allure to a road trip: a chance to roll down windows, jam out to carefully crafted playlists, and watch the states unfurl. But a bit of advance preparation, as with nearly any adventure, helps ensure the experience remains carefree and smooth. 
We spoke with experts to find out exactly how to get ready for a road trip, from safeguarding your home and preventing breakdowns to making sure you have sufficient snacks. Take these steps before you set off.
Ask someone to stop by.
The number one strategy former police captain and current private investigator Scot M. Martin of Tracer Investigations in Nevada recommends is to have a trusted friend, family member, or neighbor stop by your home occasionally. This will help your home feel lived in and make sure unexpected deliveries, mail, and newspapers are brought in. If you don't have someone stopping by daily to take in the mail, put a hold on it at the post office.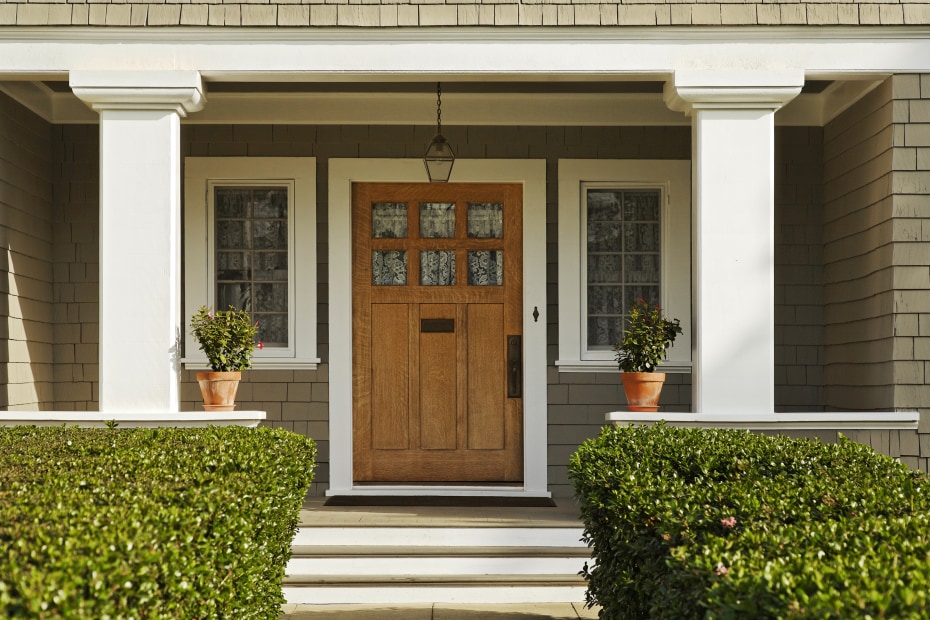 Make your home appear occupied. 
Put lights on timers or smart plugs so they turn on and off throughout the evening as they normally would if you were home. You can also use a timer or a smart plug for radios and televisions. 
Secure all entrances. 
Before you walk out the door, check that all doors and windows are locked, including the door leading from your garage into your home. "If you have a ladder in your backyard, put it away," Martin says—that way, people won't be able to use it to get to upper floor windows or balconies.
Bring garage openers inside. 
If you have a second car, take out the garage door opener and place it "inside the house in a secure location so that people can't break into your car and get the garage door opener," Martin says.
Confirm your alarm system is working. 
If it uses Wi-Fi, make sure that's running smoothly, and if there are batteries, load up fresh ones. It's also a good idea to let your alarm system company know you're going away. 
Smart Tip: AAA Members save up to $60 per year on AAA Smart Home Security monitoring.
Clean up.
Your future self will appreciate returning to a tidy, stink-free home. Clean out the fridge (discarding any items that will perish before your return, like milk), wash your dishes, and take out the trash, compost, and recycling.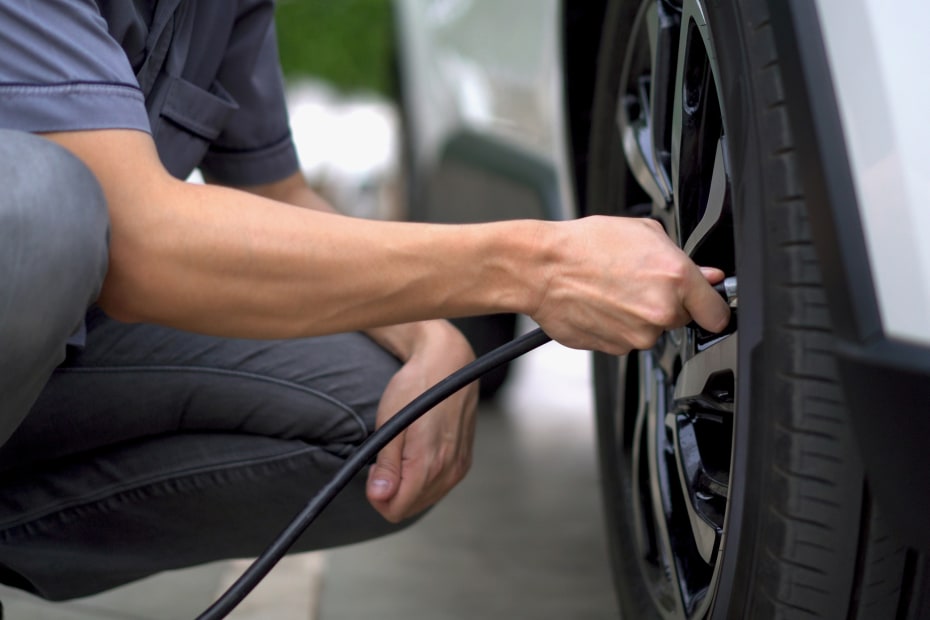 Give your car a once-over.  
"A basic road trip inspection will assure a safe and hassle-free vacation," says Travis Mock, vice president at Car Care Arizona, AAA Automotive Repair Centers. Whether you do it yourself or book an appointment with your mechanic, here's what Mock recommends: 
Check your tire pressure. In addition to preserving tire wear, proper inflation will help to avoid vehicle handling concerns such as a loss of control.
Check your battery health. "Battery failures are sometimes sudden, resulting in being stranded in an unfamiliar place or in less than favorable weather conditions," Mock says. Plus, a lot of the electrical sensors in the car are sensitive to voltage variations, so battery issues can lead to a check engine light and unpredictable results. Smart Tip: AAA service technicians can provide free battery testing for AAA Members.
Check fluid levels, including engine oil, brake fluid, transmission fluid, power steering fluid, and coolant. "Proper levels of these fluids will assure these engine components do not suddenly malfunction," Mock says. 
Check belts and hoses.
Have your brakes inspected to ensure they are working properly and that brake pads don't need to be replaced.
Check your lights. "Functional lights keep you and other motorists safe," Mock says.
Refill your washer fluid. Bugs, dirt, and road debris can quickly combine to make a mess of your windshield. Ensure your wiper reservoir is full before you drive off. If you may experience freezing temperatures on your trip, be sure to use non-freezing washer fluid to prevent damage to the reservoir and fluid lines.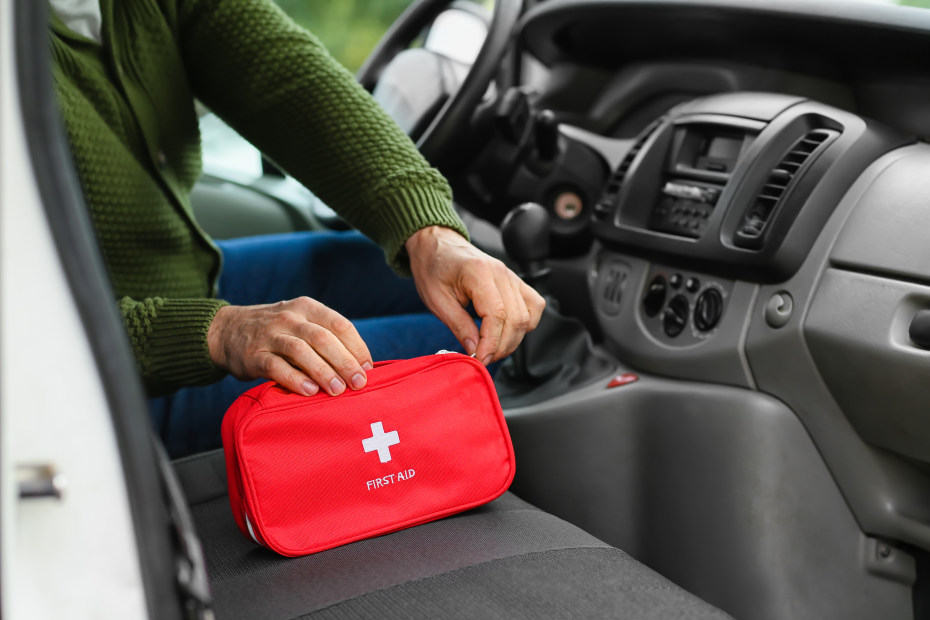 Pack supplies in case of an emergency. 
Make sure your car emergency kit is well stocked and that you have food and water for everyone. Consider bringing collapsible safety cones to put out if your car breaks down. If you're driving somewhere cold, pack appropriate gear such as blankets and a shovel.
Clear the clutter.
Clean your car and remove any clutter that's built up inside. Pay special attention to your windows to ensure you have proper visibility, and remove any extraneous items you won't need on your trip.
Get kids involved. 
If your child is 4 or older, have them pack their own bag, suggests licensed professional counselor and registered play therapist Robyn Rausch of Calming Communities. "It helps them be responsible for their things, limits bag destruction while people are looking for something, and helps them be excited for the trip." 
Pack entertainment. 
Stash away plenty of toys—such as puzzle books, coloring tools, Rubik's cubes, and other small manipulatable devices, Rausch suggests. Make several playlists—both ones for kids and ones for adults—so that you can alternate, she says. Organize family-friendly road trip activities, such as scavenger hunts or I Spy games, too.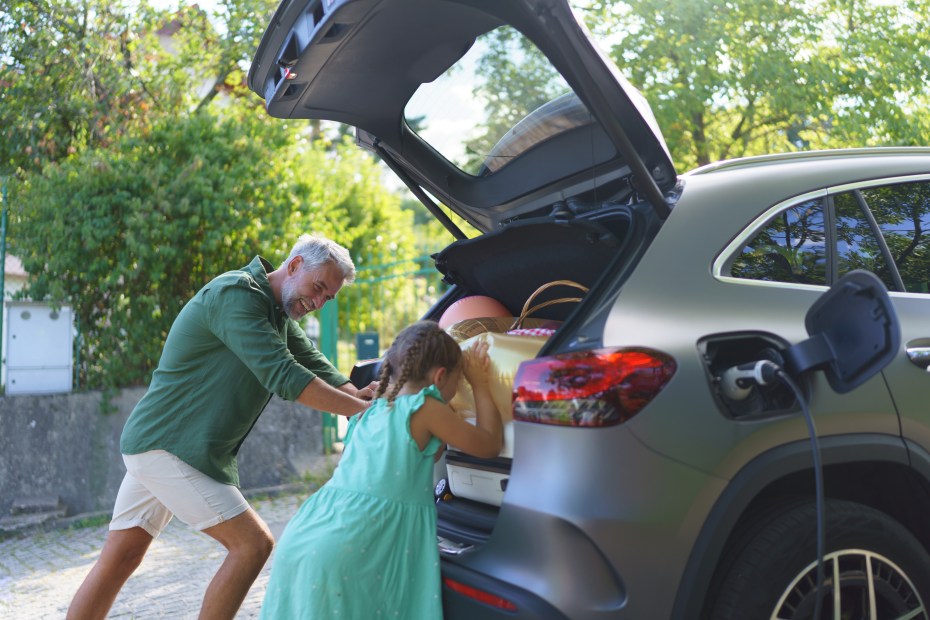 Fuel up.  
When you're setting off on a long trip, it can feel anticlimactic to drive just a mile or so and need to stop and fuel up. Fill your tank or battery the day before for a smooth start.
Map out gas or charging stations.
Use the AAA Mobile App to locate the cheapest gas along your route. Just remember: quality matters. "Make certain to fill the vehicle with the grade of gas the manufacturer recommends," Mock says.
If you're going to be doing a multi-day drive in an EV, plan out your charging stops for at least the first day with apps such as PlugShare, A Better Route Planner, and EVgo.
Stock up on snacks and water. 
"Bring snacks that are individually wrapped, low mess, and alternate healthy snacks and junk food snacks," Rausch says. Bring water, too, whether it's in reusable bottles or a larger water carrier made for camping. 
With all the prep work in place, you can drive off and let the adventure commence!  "Be safe, have fun, and make memories," Mock says.