The cozy, seaside town of Monterey lays claim to several oversized attributes. Its namesake bay is home to one of the most diverse marine ecosystems on the planet—dubbed the Serengeti of the Sea—and its vibrant coastal landscape has been celebrated by John Steinbeck novels, and, more recently, as the fictionalized setting for Pixar's aquatic adventure, Finding Dory. Plus, as a capital during Spanish and Mexican rule, Monterey is home to an impressive list of California firsts, including newspaper, public school, and theater, to name a few. Today, visitors can tour the past, explore the Monterey Bay National Marine Sanctuary, and delight in its animated sea life.
What to See in Monterey, California
Cannery Row
As fictionalized by Steinbeck in Cannery Row and Sweet Thursday, the waterfront blocks of Cannery Row once teemed with sardine factories. Today, they're abuzz with visitors, many of whom are there to see the Monterey Bay Aquarium, the city's blockbuster attraction and a worthy introduction to the marine wonders of Monterey Bay. Newcomers are captivated by perennial favorites such as the sea otters and jellyfish, while regulars are drawn back by continuously rotating exhibits and special events including summer sleepovers.
Insider Tip: Monterey's thriving sea life is a poster child for ocean conservation. Download the Aquarium's Seafood Watch app to learn how your menu choices can help safeguard fragile marine ecosystems.
Monterey State Historic Park
You needn't be a history buff to appreciate the extraordinary heritage and significant buildings found in Monterey. The Monterey State Historic Park encompasses over twenty refurbished, Mexican and early American-era structures spread throughout downtown that are open to the public. Most house museums and interiors decked with era-appropriate furnishings, but the real treat comes from their hidden gardens with brilliant blooms and burbling fountains. Highlights include the Cooper-Molera Building, Old Whaling Station—note the front sidewalk made of whale bone—and Pacific House, whose tranquil setting once hosted the unfortunate spectator sport of bear and bull fights. Nearby Colton Hall isn't officially part of the state park, but it's worth a stop. The imposing, white-stone town hall is where California's bilingual constitution was penned in 1849.
Insider Tip: While all are within walking distance of each other, not all historic sites are readily apparent. Pick up a map from the Pacific House or Custom House museums.
Old Fisherman's Wharf
Situated across from Custom House Plaza, the pedestrian Old Fisherman's Wharf is one of two piers extending from Monterey's rocky shoreline. Built in 1870, the original wharf—distinguished from a newer, nearby commercial fishing wharf—features shops, eateries, and dazzling views of clear bay waters. Stroll the lengthy expanse, sampling mini cups of clam chowder offered by the wharf's many seafood restaurants, each claiming to serve the best.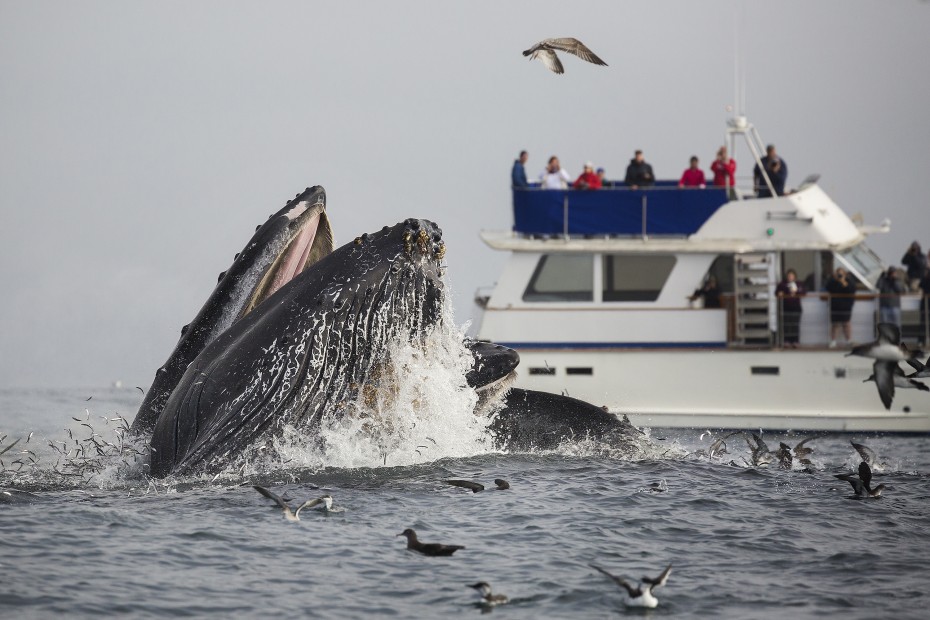 Things to do in Monterey, California
Whale Watching in Monterey
Dotted along the wharf, you'll notice numerous whale watching outfits that guarantee a sighting—a testament to Monterey's prominence as an international whale watching destination. Situated along the migration path for grey whales, Monterey hosts the massive creatures each winter and spring as they travel 12,000 miles from feeding grounds in the Bering Sea to birthing areas along the Baja coast, and back again—the longest migration of any mammal on earth. In spring, you might catch a glimpse of killer whales whose large numbers draw film crews from around the globe, and in summer, humpback whales. Discovery Whale Watch offers narrated tours from naturalists and marine biologists aboard smaller boats for a personal, insightful outing.
Insider Tip: For those who turn green at the sight of waves, opt for a morning tour, go easy on breakfast, and come prepared with your motion sickness remedy of choice.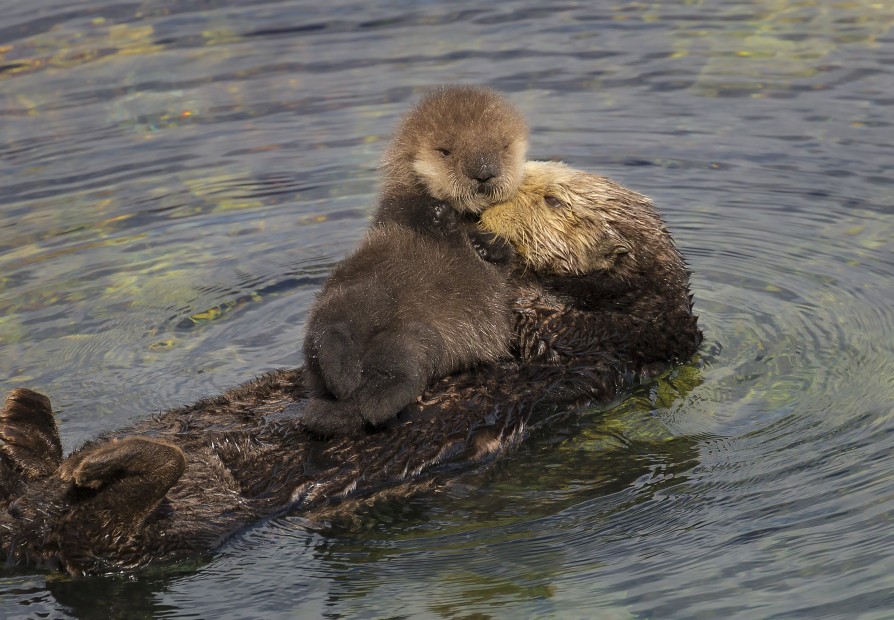 Kayak on Monterey Bay
Monterey isn't short on inspiring scenery, but the best views come from being on the bay. Kayaking the shoreline off Cannery Row immerses you in the vivid surroundings of the famed marine sanctuary, gently gliding over lush underwater kelp forests, and giddily spotting sea otters and harbor seals. Stop by the waterfront shops of Adventures by the Sea or Monterey Bay Kayaks to get geared up and oriented to the best spots to explore.
Insider Tip: While mornings are often less sunny than afternoons, the calm wind makes the early hours the ideal time to paddle the bay.
Scuba Dive in Monterey Bay
Thanks to an abundance of sea life and a fascinating underwater topography that rivals the Grand Canyon, Monterey is a scuba diver's paradise. Experienced divers love the clear waters and sheltered coves of Point Lobos, considered one of the best diving spots in California, while newbies gravitate to the easy entry and exit point at San Carlos Beach. With advance planning and online sessions, visitors can get certified in two weekends with Aquarius Dive Shop.
Insider Tip: Don't have two weekends to spare? Schedule a Discovery Scuba Diving session with Aquarius, and you'll be paired with a private diving instructor so you can explore Monterey's underwater treasures in the same day.
Hiking Near Monterey
Jacks Peak Park offers reason to head inland with big mountaintop views without the strenuous hike. Motor up to the parking lot which sits near the 1,068-foot crest, the tallest point on the Monterey Peninsula, with immediate access to breezy, level trails. Follow the Jacks Peak Trail as it meanders through a rare, native cluster of Monterey Pines—one of only three in the world—passing ancient fossils embedded in cliffside rock and enjoying sweeping views of the region and Monterey Bay.
Insider Tip: Pack a lunch; the park features scenic picnic grounds equipped with tables and BBQ grills.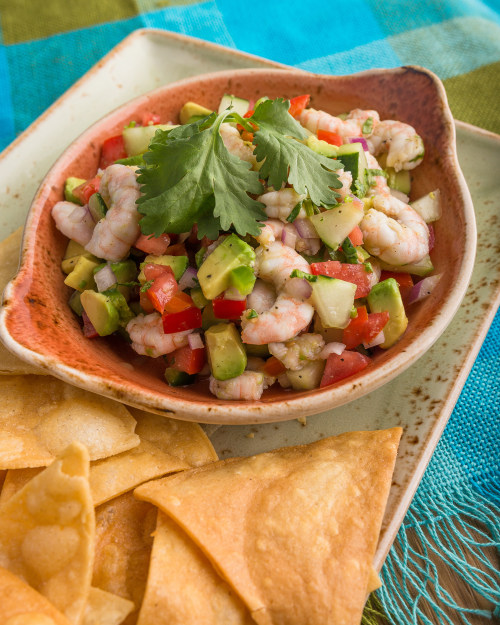 Where to Eat and Drink in Monterey, California
Opened in 2014, Alvarado Street Brewery deserves some credit for reinvigorating Monterey's historic downtown. Housed in a repurposed 1916 theater, the sleek, lively brewpub features modern gastropub fare—pork belly pizzas, Vietnamese lamb burgers—to pair with over twenty house-brewed beers such as the signature, tropical-tinged mai tai pale ale. An adjacent trellised beer garden offers picnic tables, fire pits, and weekend smoked barbecue specials.
Insider Tip: Find your new favorite brew? Many beers are available to bring home via cans with label designs creative enough to fill a gallery.
Lebanese home cooking and old-fashioned hospitality come together at the cozy Paprika Café. In warm interiors embellished with tapestries and brass coffee pots, owner Christophe Hamade graciously waits tables, delivering plates of creamy hummus, savory dolmas, and hunks of tender chicken breast wrapped in fluffy pita and laddled with an addictive garlic sauce.
Insider's Tip: Don't be surprised if you're offered a complimentary baklava after your meal.
The aloha vibes flow at Hula's Island Grill, a hip, family-friendly eatery with bright, retro Hawaiian decor. Amidst longboards, tikis, and vintage surf posters, diners choose from dishes inspired by sunny, far-flung locales: crispy coconut shrimp rolls, grilled fish tacos, and Jawaiian jerk pork plates. Umbrella-embellished tropical concoctions such as mai tais and hurricanes are nearly mandatory.
Insider's Tip: Swing by during happy hour when tropical drinks and pupus, bite-size appetizers, are offered for $6 each.
Nearby Places to Explore
The natural wonders don't end at the Monterey city line. The entire Monterey Peninsula and its immediate surroundings pack in a lot of scenery and wildlife in charming towns such as Carmel-by-the-Sea and Pacific Grove, and famed destinations including Point Lobos State Natural Reserve and Big Sur.