By 1958, when Monterey's Ocean View Avenue was renamed Cannery Row after John Steinbeck's novel, the busy fish-packing plants that once lined the street had all but disappeared.
At their peak, in 1945, these canneries processed 237,000 tons of sardines. But within two years, production fell 87 percent, and the town's sardine industry had begun to collapse. Suddenly, the road Steinbeck had described as "a poem, a stink, a grating noise" was but a shell of its former boisterous self.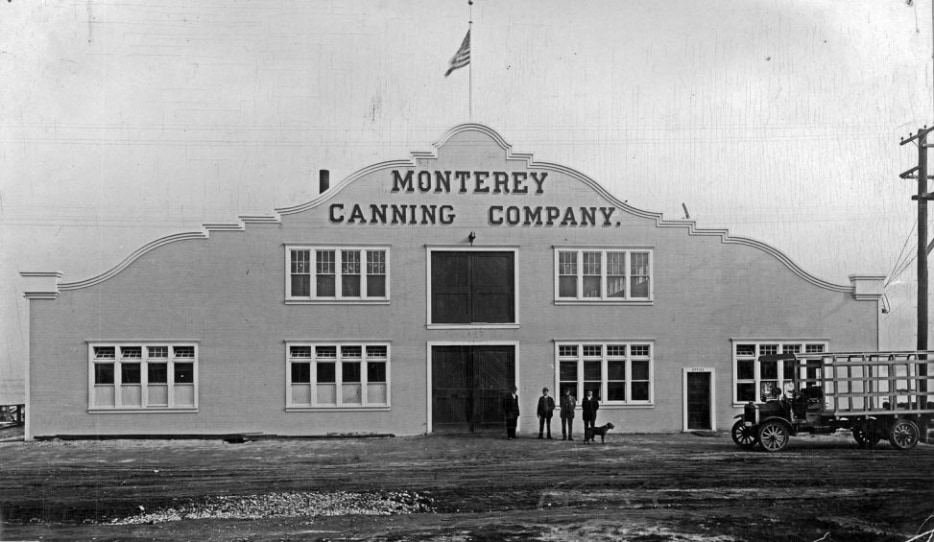 Over the years, thanks in part to Steinbeck's book, Cannery Row evolved into a tourist attraction lined with shops, eateries, and galleries. Then, in 1984, the Monterey Bay Aquarium opened, connecting visitors to the life of the bay with exhibits on jellyfish and sea turtles.
While it can seem that the old gritty fishing neighborhood has vanished, traces of it still remain. Walk along Cannery Row, and you'll notice fishermen's shacks across the way from the aquarium. Overhead, crossovers—the bridges used to transport sardines from the canneries to the warehouses—still span the street. And, on one corner, a bronze memorial of Ed Ricketts (inspiration for the novel's Doc) often clutches fresh flowers placed there by a fan.