When prospectors struck silver in southern Arizona in the mid-1800s, Patagonia sprang up to supply them. The mines closed decades ago, but the mountain town has persevered thanks to tourism: Today, it's a hub for artists and bird-watchers.
Though Patagonia may be small (population 913), it has mighty cultural prowess. Take, for instance, the Santa Cruz Foundation for the Performing Arts. Each summer, the nonprofit brings in groups such as jazz trios and Russian folk musicians, who play on a stage on wheels—the Concert Haul—at various locations around town.
Gathering Grounds—a true gathering place for locals, who come for cappuccinos, conversation, and green chili–studded breakfast burritos—also bakes luscious sweets. Just try passing the display case and resisting the pies, which combine flaky crust with generous fillings of cherry, peach, and rhubarb.
Velvet Elvis Pizza Company takes its name from the saintly black velvet painting of a crying Elvis Presley that commands the dining room. The King shares the spotlight with an impressive lineup of creative pies. It's worth ordering ahead to score the Inca: a pizza built on a quinoa–wheat flour crust, topped with roasted tomato and wine sauce, stacked with cheeses and sautéed vegetables, then baked in an iron skillet.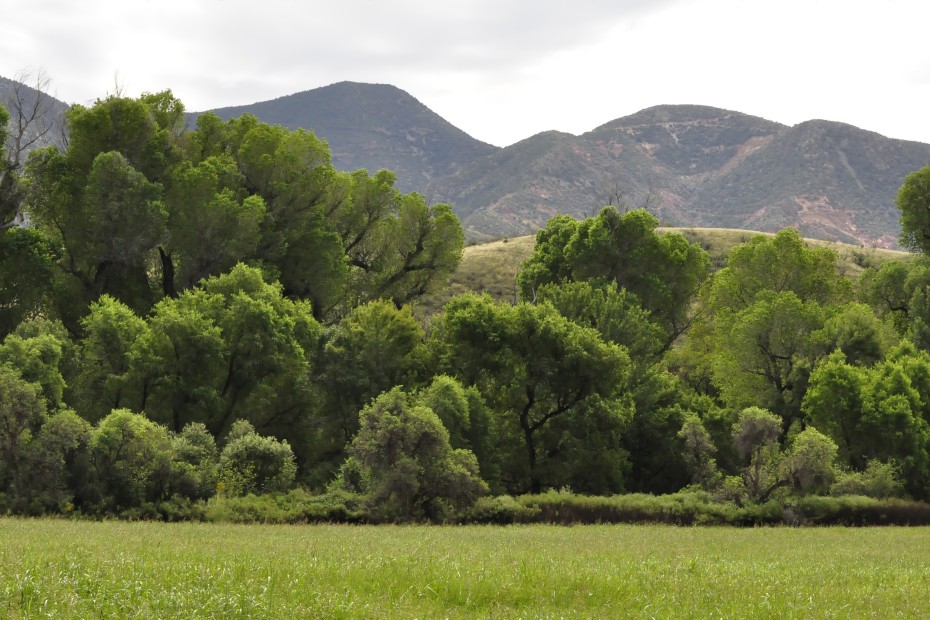 Hundreds of bird species, 130-year-old trees, and 873 acres of verdant floodplain...the Nature Conservancy's Patagonia–Sonoita Creek Preserve dazzles with its abundance. Walk the one-mile, cottonwood-shaded Creek Trail to take in the lemon-yellow butterflies, the rushing stream, and the rising and falling calls of the cicadas, clicking gently like castanets.
With their iridescent plumage and acrobatic flight, hummingbirds inspire wonder. Spend time in their midst at the Tucson Audubon Society's Paton Center for Hummingbirds, a backyard turned national hummingbird hot spot. Settle under the shade pavilion to keep watch for the violet-crowned, broad-billed, and blue-throated varieties.