Arizona's original wine country intoxicates travelers, even if all they're drinking in is the view. Sonoita's golden grasslands, rippling mountain ranges, and endless blue skies mesmerize the mind. The community's laid-back pace slows the pulse. Its small but sparkling food scene perks up the taste buds. Pair that heady blend with a lakeside beach and an Audubon-designated Important Bird Area, and you have an ideal recipe for unplugging from the routine and reconnecting with the web of life. 
Sonoita has come a long way since the 1970s, when a soil scientist, Dr. Gordon Dutt, got a federal grant to plant grapevines in this 5,000-foot-high desert prairie. Officially, his goal was to study water retention. Truthfully, he wanted to make wine. Thanks to his chutzpah, in 1984 Sonoita-Elgin became the first region in Arizona to receive AVA (American Viticultural Area) status. Since then, its 15-plus wineries have earned numerous accolades, with products uncorked everywhere from the White House to the James Beard House. 
One thing that hasn't changed is the unpretentious vibe. Most vineyards are family-friendly, pet-friendly, shorts-and-sandals places. And some are worthy destinations for farm-to-fork fare and panoramic vistas, whether you're drinking sauvignon blanc or soda pop.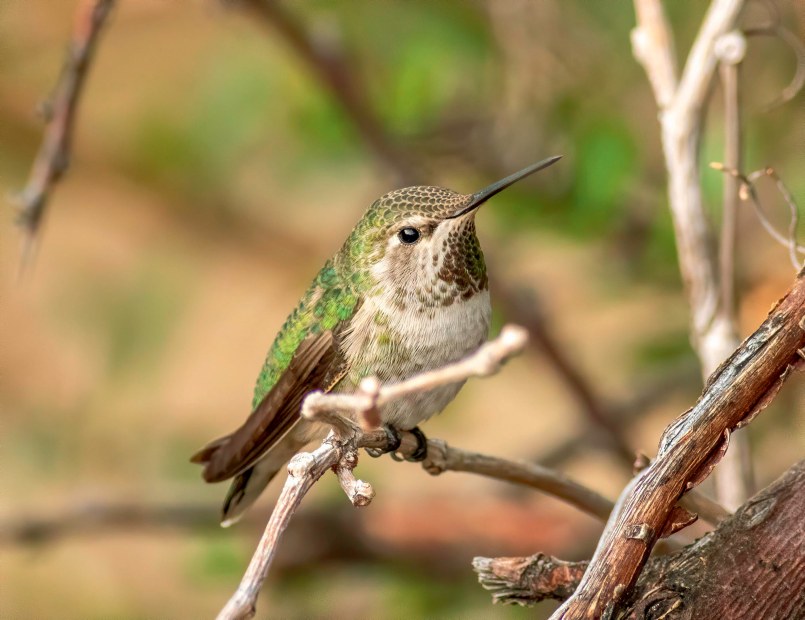 Things to Do
A short drive southwest of Sonoita in verdant Patagonia, grapevines give way to gray hawks, violet-crowned hummingbirds, javelinas, and bobcats. Over 250 bird species have been spotted at the Paton Center for Hummingbirds, a free nature preserve where you can commune with technicolor winged creatures from blue-throated mountain gems to a meadow full of butterflies. A one-mile hike or short drive away, the Patagonia-Sonoita Creek Preserve protects a lush waterway that ripples through a rare riparian forest of Fremont cottonwoods and Goodding's willows. The stream and trees provide a permanent or temporary home for endangered fishes, yellow warblers, vermilion flycatchers, and dozens of other species.
Nearby, two popular nature preserves form an Audubon Society–designated Important Birding Area. At Patagonia Lake State Park you can laze on the sandy beach, swim in clean water, fish for bass and trout, and rent a canoe or paddleboat to spot great blue herons stilt-walking in the reeds. In neighboring Sonoita Creek State Natural Area, go on a guided bird walk or hike the 1.5-mile Overlook Trail for a hawk's-eye view of the glistening lake and purple mountains.
Get a taste of Southern Arizona's ranching tradition at a rodeo or livestock show in the Sonoita Fairgrounds. Check the calendar for chances to watch wranglers ride bucking broncos, race horses between barrels, and show off their prize-winning steeds. Then kick up your boot heels with live music and line dancing. Also keep an eye out for seasonal events such as Sonoita Small Town Christmas in December or the Santa Cruz County Fair in September.
Where to Eat
After opening in late 2022, Los Milics Vineyard was named one of the top three new winery experiences in the country. Beloved restaurateur Pavle Milic, whose wine program at Scottsdale's FnB earned two James Beard Award nominations, poured his heart and soul into this estate winery, and it shows. Visitors stroll through a striking, steel Stonehenge-esque installation to a classy, glassy tasting room overlooking the vineyard and the Mustang Mountains. The multi-award-winning wines are a mélange of popular grapes and daring varietals such as tannat and teroldego. Chef Ana Borrajo blends Southern Arizona's bounty with flair from her native Granada, Spain, in her seasonal tapas. The small plates might feature a salad of shaved fennel, pickled beets, and Manchego cheese or punchy pintxos with jamón serrano and garlicky tomato spread.
An oldie but goodie, Dos Cabezas WineWorks debuted in 1995 and continues to win over wine lovers with its spicy-fruity reds and citrusy whites, which combine characteristically Arizonan grapes such as garnacha, graciano, and malvasia bianca. Recently, the winery started slinging wood-fired Pronghorn Pizza from its crush pad. Order a pie loaded with atypical toppings that could include garlic confit, Oaxacan cheese, or fermented poblano peppers. Then lounge on the plant-filled patio, cooling off with a can of carbonated rosé or some thyme-infused sparkling water.
Arizona's only solar-powered, off-grid vineyard and tasting room, Rune Wines perfectly captures Sonoita's casual, outdoorsy aesthetic. Its tasting "room" consists of a sunshade set up over lounge chairs next to a wine-barrel bar. But what more do you need when you're sipping wild-fermented Mexican chardonnay or co-fermented syrah, grazing on upscale picnic fare, and gazing across a prairie punctuated with century plants? 
When locals aren't hanging out at the wineries, they gravitate to The Cafe for scrumptious burgers, sandwiches, and salads as well as its community-minded ethos. Chef Adam Puckle sources his ingredients from nearby farms and features beef from Vera Earl Ranch, which cares for the region's grasslands, wildlife, and riparian areas through sustainable grazing practices. Breakfast options are thin on the ground in tiny Sonoita. So, if you're headed to nearby Patagonia for bird-watching and beach play, fuel up at Gathering Grounds with locally raised pork chorizo and eggs, or a Mexican-influenced vegan veggie scramble.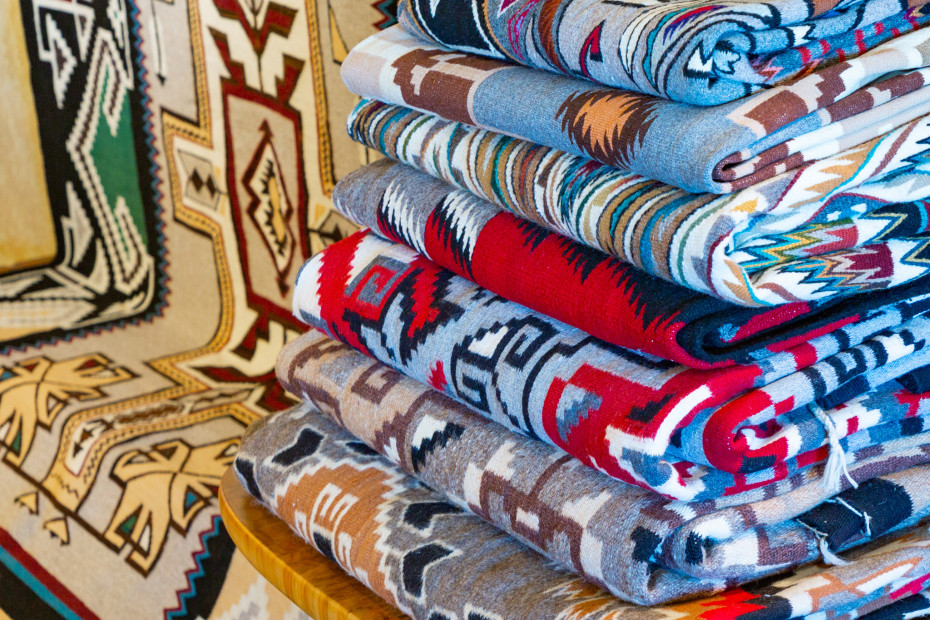 Where to Shop
Since the 1970s, Steve and Gail Getzwiller have cultivated relationships with Navajo weavers who preserve ancient rug-making methods and often work with traditional materials such as wool from once-endangered Churro sheep. The Getzwillers sell these works of art, many of which have hung in museums, at Nizhoni Ranch Gallery in Sonoita. Open by appointment only, this homey Southwestern spot beautifully showcases antique and contemporary rugs, Native American basketry, turquoise and silver jewelry, intricately painted pottery, and more. 
Where to Stay 
Dos Cabezas WineWorks hosts two rustic-chic properties adjacent to the winery. The two-bedroom Casa NextDoor and studio-size Casita NextDoor each come with a kitchen, patio, and barbecue. Rune Wines rents two one-bedroom AirBnbs, the historic Adobe House and retro Winemaker's Casita, in the center of Sonoita. Twisted Union Wine Company offers two suites overlooking the vineyard, in the same villa that houses its tasting room. And at the end of 2023, Los Milics Vineyards plans to open nine Spanish colonial–style casitas with views of the Mustang Mountains and the iconic domed "Biscuit" peak.