Almost exactly halfway between Sacramento and Redding, Chico tends to surprise visitors who assume it's a drive-through city or one reserved for the college students populating California State University, Chico. Look beyond the South Campus area to Chico's natural surroundings and locally run ventures, and you'll find the spirit of the City of Trees, a community proud of its roots—both historical and literal.
Top Sights and Museums in Chico, CA
The woodsy Chico State campus can feel more like a park than school grounds thanks to its winding creek, the George Petersen Rose Garden, and the college's designation as an arboretum. Don't miss the Romanesque Kendall Hall, the Bidwell Bowl amphitheater, or the Gateway Science Museum.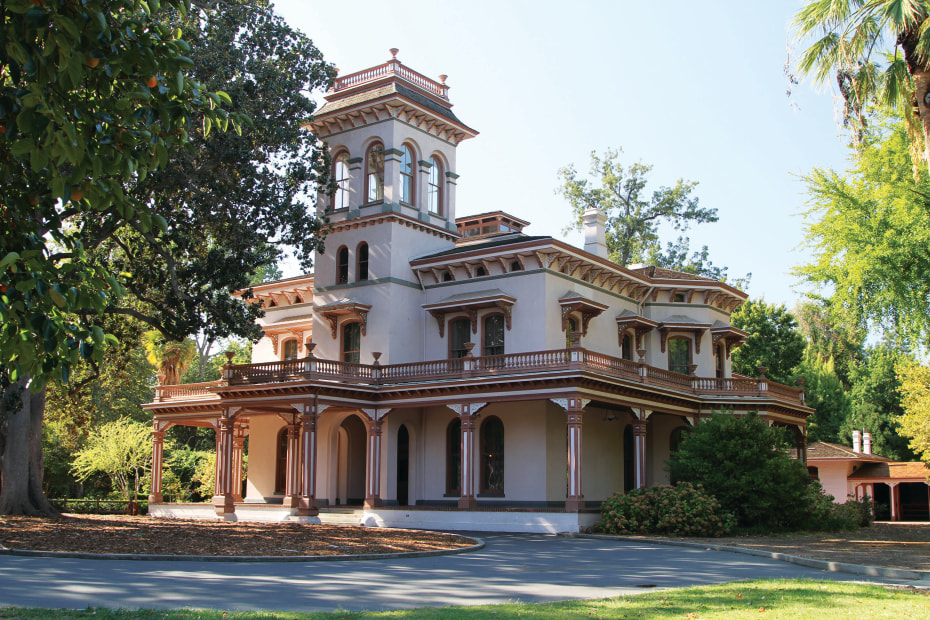 When you're done exploring the campus, head next door to learn about the founding of the town with a guided tour of Bidwell Mansion State Historic Park, including the three-story Victorian home of Bidwell and his wife Annie.
Down the street, the Museum of Northern California Art has breathed new life into Chico's art scene (as has the reopening of the 1078 Gallery following its 15-month closure) since it opened in July 2017. Head to MONCA, housed in the 1927 Chico Veterans Memorial Hall, to take in works from nearly 100 area artists and catch live concerts.
Stop by the free National Yo-Yo Museum downtown to see one of the city's claims to fame, the 256-pound wooden yo-yo that is said to be the largest of its kind.
Where to Shop in Chico
If you're looking for a memento from your trip, Made in Chico is your store. Browse wares and treats from some 400 NorCal artists, farmers, and creators all without leaving downtown. Mangrove Avenue favorite, Hubbs & Co. is also a great one-stop shop for seasonal home decor, trendy threads, and thoughtful gifts.
The Chico Certified Farmers' Market offers locally grown goods year-round, but from April through September, the signature Downtown Chico Thursday Night Market is the place to be. Residents love its farm-fresh produce, chef demos, and popular community vendors including Sweet Cottage Pie and Pine Creek Flowers.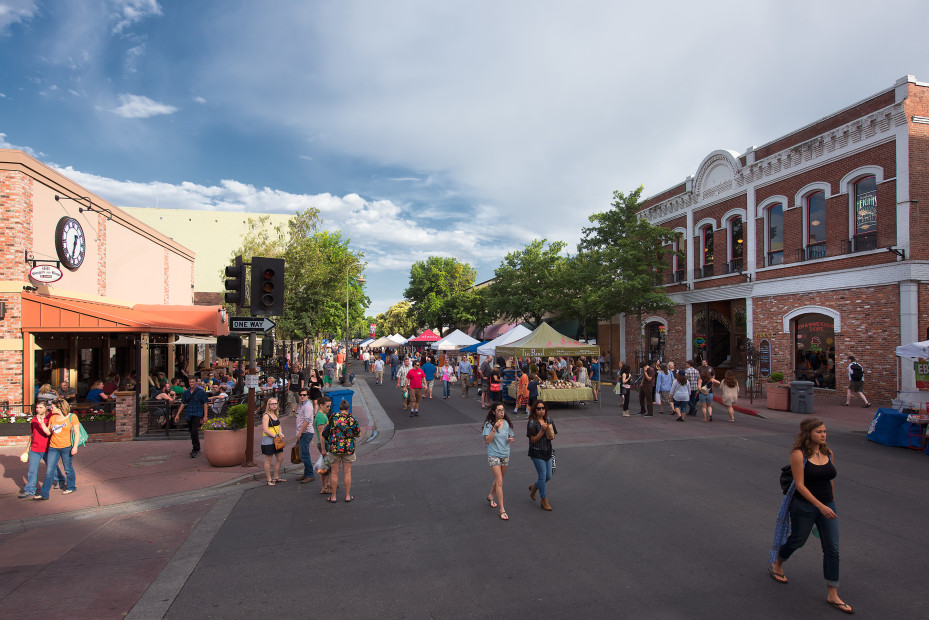 Where to Eat in Chico
From hazelnut crusted halibut and the signature molé ribeye steak to a specialty martini list, the red-brick 5th Street Steakhouse presents high-end indulgences.
Whether it's 11 a.m. or 1 a.m., you'll have a hard time choosing from The Banshee's selection of loaded sandwiches, tacos, and burgers—not to mention the legendary mac and cheese.
T Bar & Fusion Cafe carries a cult following for its Asian fusion fare as well as its extensive tea menu featuring everything from caramel oolong tea lattes to frozen matcha mint frosts.
Shubert's Ice Cream & Candy solidified its status as a Chico mainstay when it was named the second-best ice cream shop in the nation by Good Morning America in 2008. The fourth-generation family creamery continues to churn out flavors in its original downtown location but has also hit another sweet spot, having opened a Chico Mall outpost last year.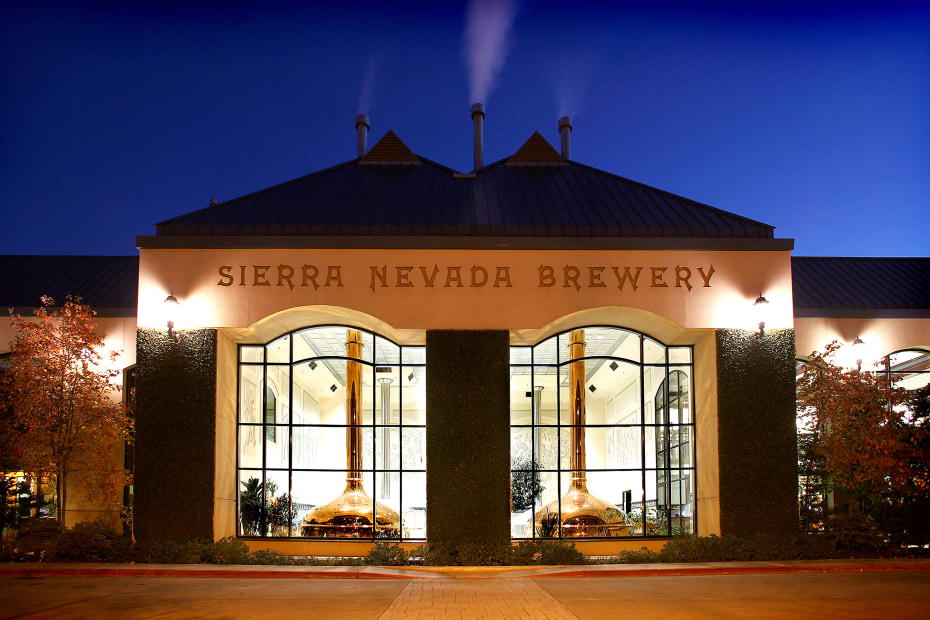 Where to Grab a Drink in Chico
Chico State alum Ken Grossman founded Sierra Nevada Brewing Co. in 1980, and today, few visitors skip the Sierra Nevada Taproom and Restaurant, where brewery tours and tastings run daily and upscale pub grub is served alongside dishes like chicken schnitzel and coconut curry.
For a daytime hang, visit the Naked Lounge for craft coffee and golden milk lattes served in a funky, mural-adorned setting. Expect plenty of laptops and the occasional live band.
Once happy hour rolls around, Argus Bar + Patio is a haven for craft cocktail connoisseurs with a sophisticated drink menu, musical performances, and a leafy, string-light-strewn outdoor space.
Madison Bear Garden is your quintessential college-town bar and a guaranteed good time. Slide into a booth to bite into a classic Bear Burger beneath an array of hanging antiques and knick-knacks. Or, if you visit by night, you're bound to find bevies of students, a second-floor dance party, and perhaps an indoor tricycle race.
Chico knows beer, but Wine Time has a different focus with seasonal small plates each paired with one of the menu's 50-plus wines. Or stop in at Strong Water, a speakeasy-style cocktail lounge set behind Hotel Jame's Lost Dutchman taproom.
Opened in June 2018 by a trio of Chico natives, The Commons Social Empourium is all about community, even going so far as letting visitors do the pouring. In addition to the more than 20 craft beers on self-serve tap, this tire warehouse-turned-tasting room also offers draft wine and cider. Come play bartender, and don't miss the patio games, regular live music, and beer yoga sessions.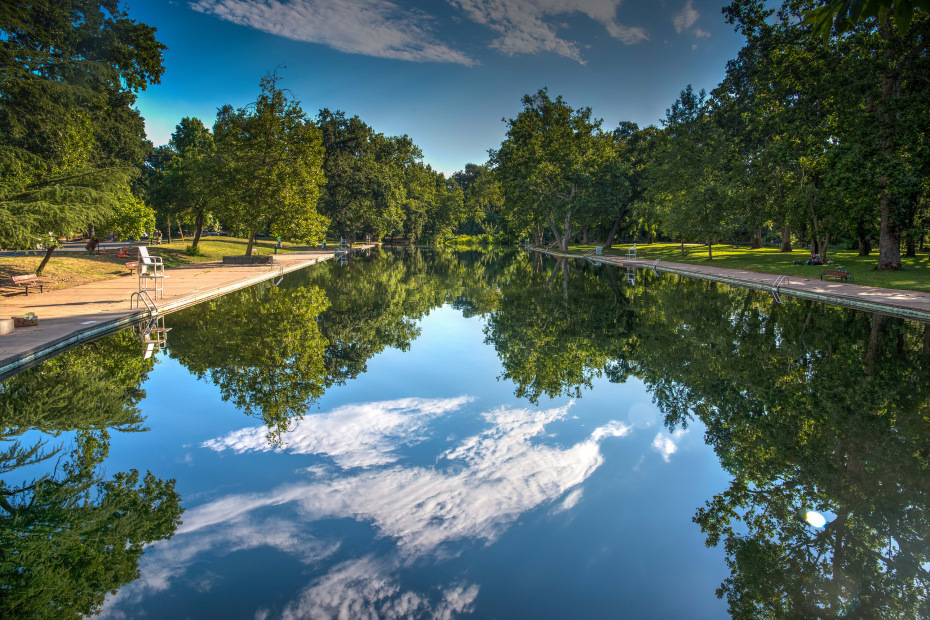 North State Outdoor Activities
Set in the Sierra Nevada foothills, 3,670-acre Bidwell Park is Chico's premier outdoor adventure destination. Less than a mile from downtown, Lower Park offers the chance to take a dip in Sycamore Pool (a swimming hole made on a stretch of Big Chico Creek), bike the shady trails, and let the kids loose at Caper Acres playground. At the more rugged Upper Park, hike Monkey Face rock, hit Bidwell Park Golf Course, or beat the heat at one of numerous rugged, rocky swimming holes
Water activities abound at Bidwell–Sacramento River State Park—think fishing, kayaking, swimming, and the local favorite: floating down the Sacramento River in an inner tube. (Just maybe skip Labor Day weekend when the area is flooded with students.)
Additional reporting by Chelsea Cain.