From Phoenix to Seattle, these alluring outdoor spaces offer more than a breath of fresh air, with amazing art and beautiful blooms, shady trails and stargazing.
Liberty Park, Salt Lake City, UT
Not far from the city's lively Ninth and Ninth neighborhood, Liberty Park feels like a leafy exhale. Here, you'll find the Chase Home Museum of Utah Folk Arts, an airy building filled with kachinas, crochet work, and pop culture–inspired piñatas made by American Indians, Anglo homesteaders, and global artists who have lived in Utah. In Tracy Aviary in the corner of the park, flamingos sunbathe; at midday, pelicans jockey into position for lunch. You might head to the nearby Park Café, a diner that serves all-American standards. The French toast is justifiably beloved. —R.B.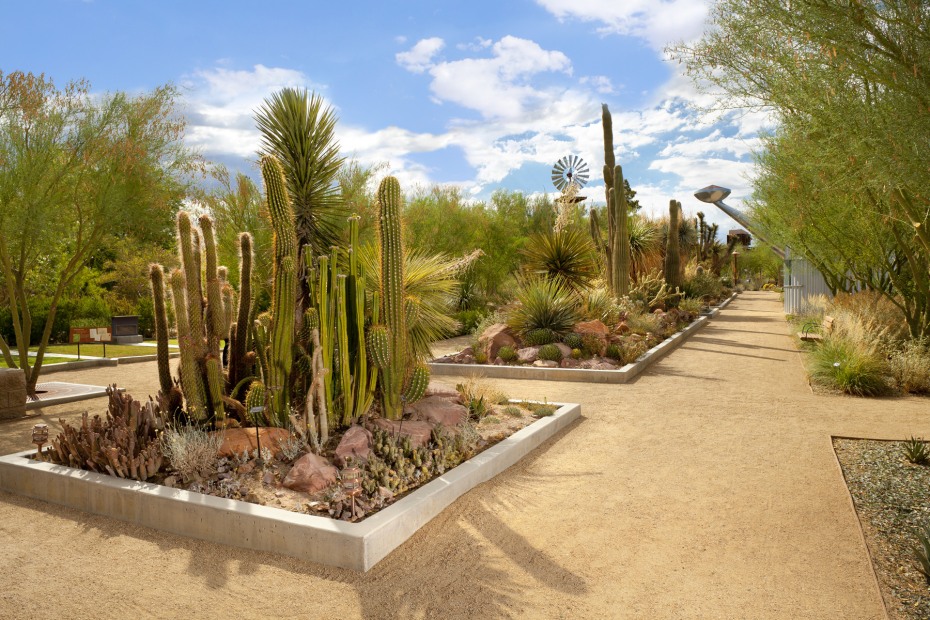 Springs Preserve, Las Vegas, NV
The three rivulets that gave birth to Las Vegas have dried up, but the oasis that contained them persists in the form of Springs Preserve. The 180-acre site is home to succulent gardens, a seasonal butterfly habitat, and cottonwood-shaded trails. Refuel at the Divine Cafe, a friendly lunch spot near the entrance with incredible views of the Vegas skyline. —R.B.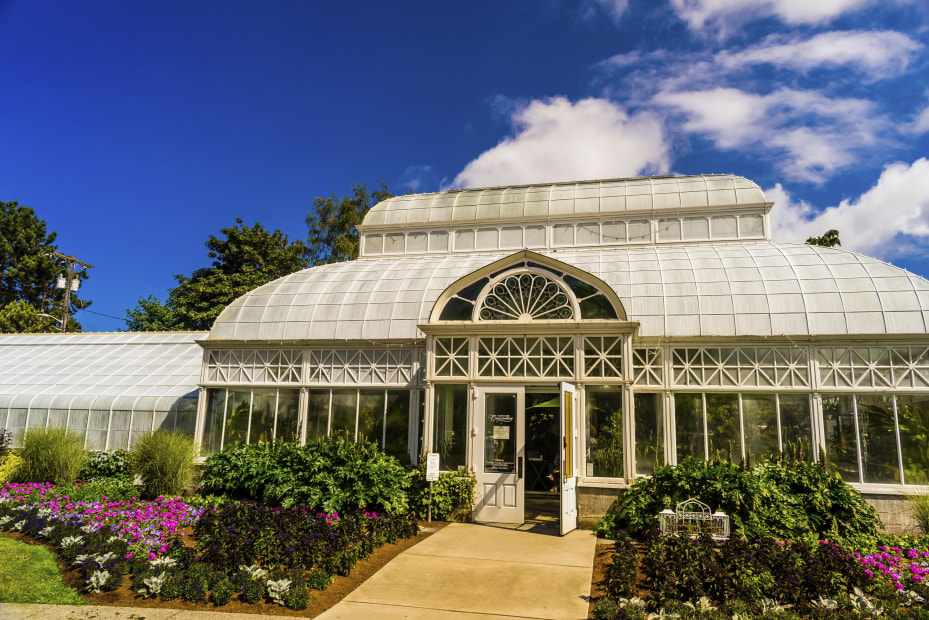 Volunteer Park, Seattle, WA
In the midst of this Capitol Hill gem, a century-old conservatory stands tall, its glass panes filtering sunlight onto showy ferns and flame-pink azaleas. Nearby, outside the Seattle Asian Art Museum, Isamu Noguchi's ring-shaped Black Sun sculpture frames the distant Space Needle. The institution is slated to reopen in February 2020 following renovations. —R.B.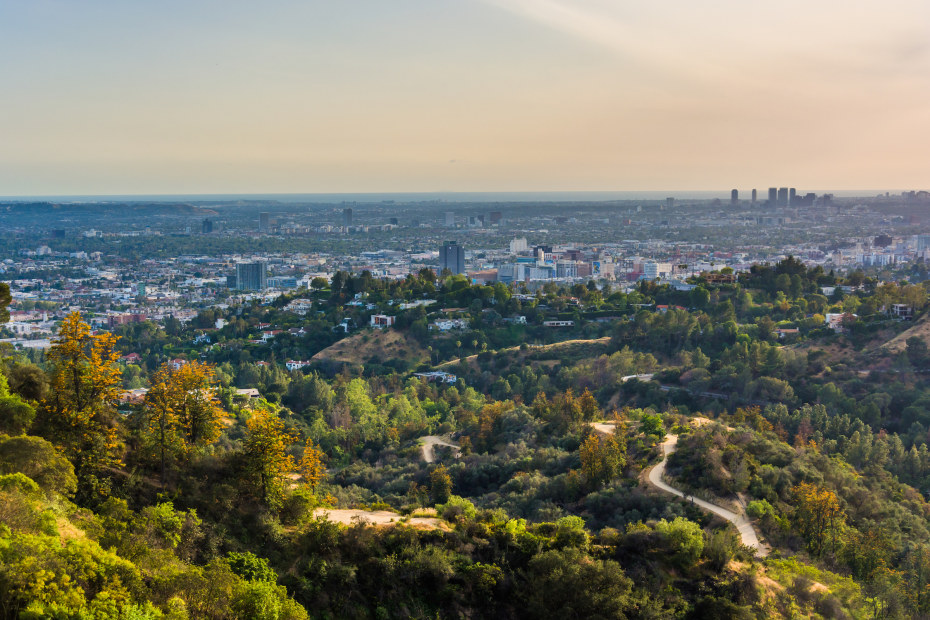 Griffith Park, Los Angeles, CA
It doesn't get much more L.A. than Griffith Park: The 4,310-acre wildland offers dreamy views of the city skyline, yet it unfolds across rugged canyons and chaparral-laced peaks including Mount Lee, home of the HOLLYWOOD sign. The park also contains the famous Griffith Observatory and the Greek Theatre, where Elton John, Carlos Santana, and countless other icons have performed under the stars. —R.B.
Washington Park, Portland, OR
Tucked in the forested hills west of downtown, Washington Park is a perfect microcosm of Portland: wild, yet refined. The zoo has slender-snouted crocodiles paddling in the aviary pond, and the MAX station is carved into ancient bedrock. Meanwhile, the International Rose Test Garden is immaculate, a nirvana that overflows each summer with blooms in shades of white, yellow, and magenta. —R.B.
Papago Park, Phoenix, AZ
Saguaros, mesquite trees, and massive sandstone buttes set a striking backdrop for hiking and mountain biking in this 1,500-acre oasis. Along with the showstoppers (Phoenix Zoo and Desert Botanical Garden), you'll find surprises such as the Hall of Flame Fire Museum. Here, horse-drawn water wagons, smoke-jumper displays, and photos of heroes honor those who battle blazes big and small. —R.B.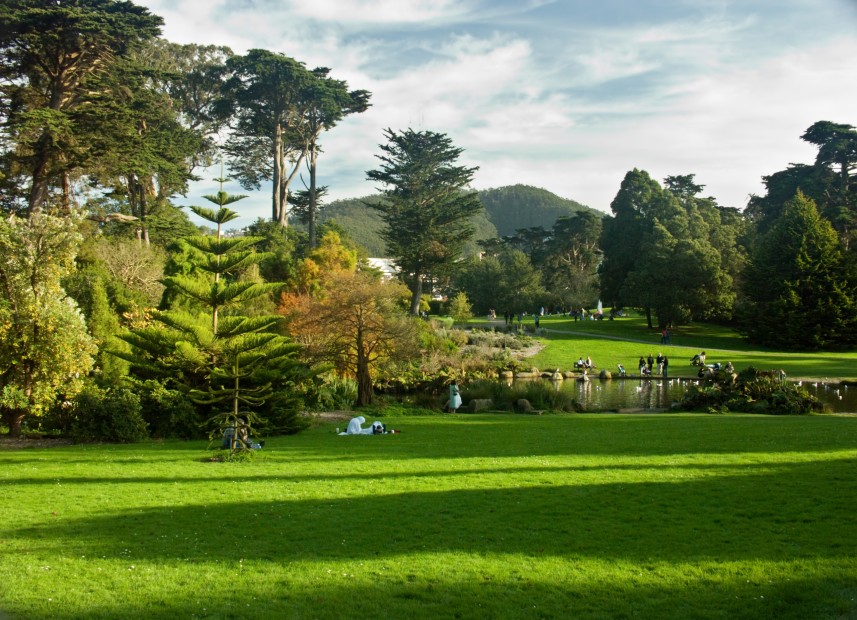 Golden Gate Park, San Francisco, CA
Back in 1870, two intrepid San Franciscans set to work transforming 1,017 acres along their city's sandy western edge into a lush Northern California Eden, verdant with redwoods, rhododendrons, conifers, and camellias. The park now contains a parade of wonders: 10 lakes, two windmills, two top-notch museums, and a bison herd—plus, a swing dance class so infectious, passersby often stop to join the fun. —R.B.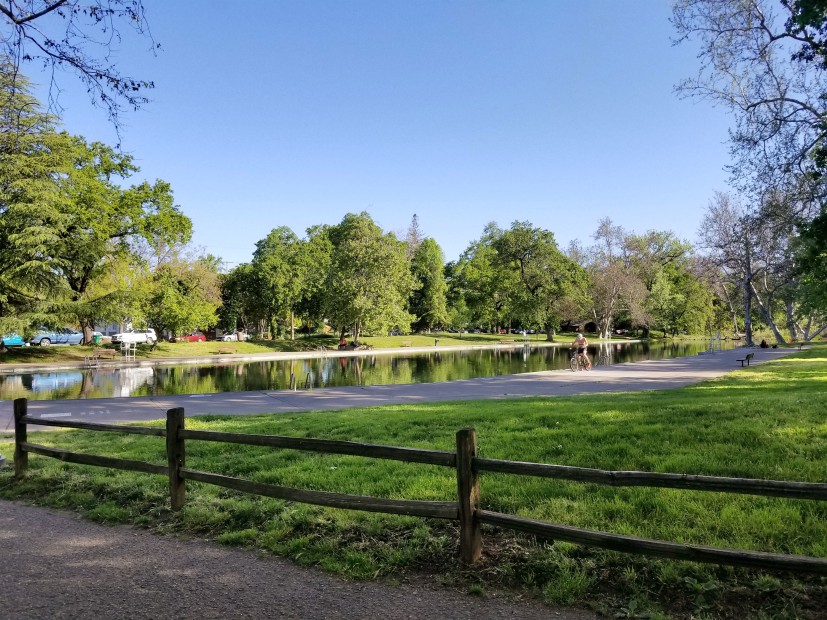 Bidwell Park, Chico, CA
A stand-in for Sherwood Forest in 1938's The Adventures of Robin Hood, Bidwell Park flanks Big Chico Creek as it tumbles from the Sierra Nevada foothills into the center of town. One of the nation's largest city parks, the creekside greenbelt sprawls 3,670 acres with two distinct sections. Softball games and family barbecues fill Lower Park where mature cottonwood and sycamore trees lend scenery to winding paths, a fairytale-themed children's area, and the creek-fed Sycamore Pool. The more adventurous can seek out the many trails and idyllic swimming holes found amidst the rugged, volcanic-rock canyons of Upper Park. The majority of the park's land was gifted to the city in 1905 by Annie Bidwell, whose historic family mansion can be toured at an adjacent state park. —G.R.
History Park, San Jose, CA
History Park in San Jose lends a fun peek back in time before clicks and likes defined Silicon Valley. The charming park resembles a Hollywood backlot with a streetscape of 32 local historic structures—some relocated, others reconstructed—including an old-timey gas station and the grand Pacific Hotel. On weekends, catch a vintage streetcar, and order scoops from O'Brien's Ice Cream Parlor and Candy Shop, the first storefront to dish ice cream west of Detroit. A trio of landmark buildings, such as an ornate 19th century Chinese temple, house cultural museums that share the story of the region's Chinese, Portuguese, and Vietnamese immigrants. —G.R.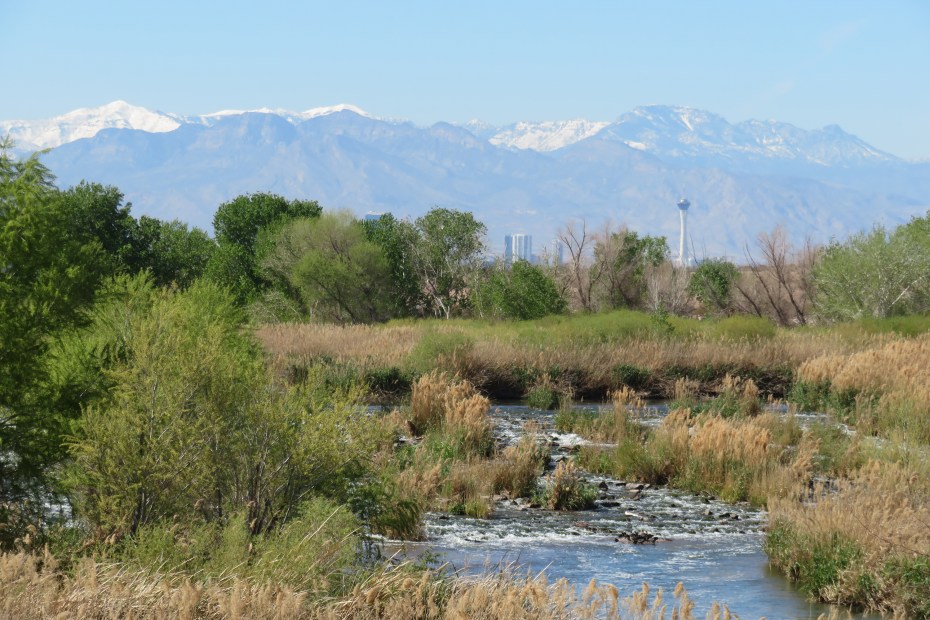 Clark County Wetlands Park, Las Vegas, NV
Swap neon for nature at Clark County Wetlands Park, a tranquil oasis just 20 minutes from the Las Vegas Strip. Centered around the gushing Las Vegas Wash wetlands, the park is home to lush riparian habitats that act as a natural filter for water flowing into Lake Mead, the primary water source for the Las Vegas Valley. Visitors can spy fragments of old, imploded casinos such as the Aladdin and Stardust repurposed as riprap, mitigating erosion from roughly 200 million gallons of water channeled through each day. A 13-mile loop trail encircles the park, but most visitors will be content to stroll the varied landscapes of a 210-acre nature preserve. Start at the contemporary nature center which features an interactive exhibit hall, orientation film, observation decks, and guided nature walks. —G.R.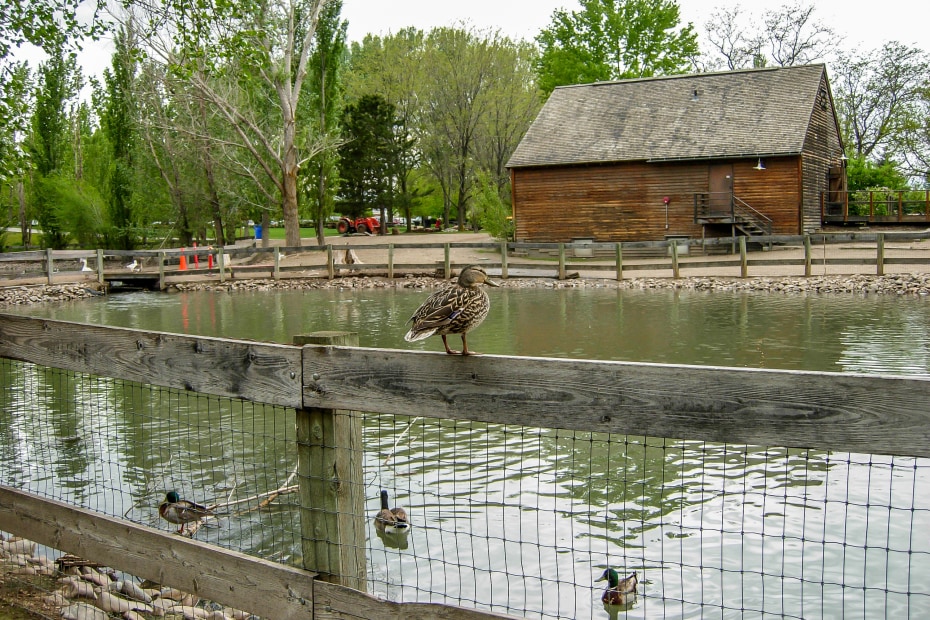 Wheeler Historic Farm, Murray, UT
Despite its modern surroundings, the pastoral Wheeler Historic Farm remains much as it did in the early 1900s when Henry and Sariah Wheeler supplied neighbors with milk and blocks of ice chiseled from frozen ponds. The Guernsey cows are still there, along with other heritage breed farm animals and the Wheeler's 1898 Victorian home. Admission is free, but $1 offers a chance to milk a cow, and $3 buys a tractor-drawn wagon ride among the farm's garden, pond, and wooded forest. In summer months, a bustling Sunday morning farmers' market fills the grounds with 100 colorful vendor stands. —G.R.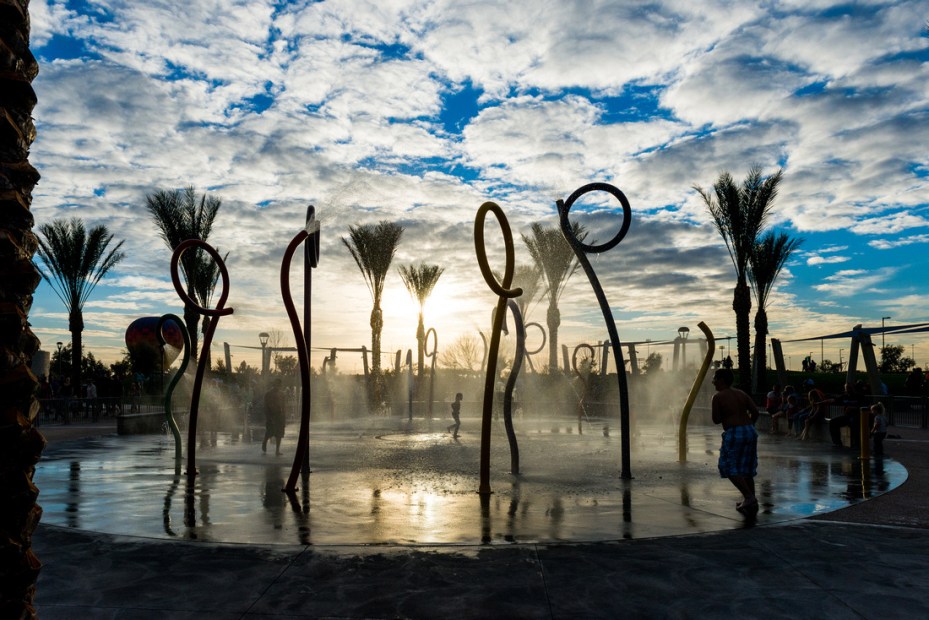 Riverview Park, Mesa, AZ
Located next to the spring training home of the Chicago Cubs, Riverview Park encourages major league play. Both kids and adults scramble to the top of a 50-foot climbing tower—the largest one of its kind in the U.S.—while acrophobes can inch along a low-slung, mesh-rope caterpillar structure. A stocked lake has anglers hoping for trout and largemouth bass, and a mist-sprayed splash pad keeps things cool when temperatures rise. The Rio Salado Pathway, a shared-use trail that parallels the Salt River Bank, connects the park to Tempe Town Lake, Arizona's second-most visited public attraction after the Grand Canyon. —G.R.