Come springtime in Scottsdale, visitors flock here for Cactus League spring training. With 15 MLB teams playing at 10 stadiums around town, it's easy to keep busy watching your favorite boys of summer lose their winter doldrums. But one does not live by baseball alone—especially not in Scottsdale. Here are some of the best things to do, see, and eat around town.
Things to Do
Scottsdale's crown jewel is the McDowell Sonoran Preserve, 30,000 acres of pristine desert and mountains at the city's northeastern edge. Multiple trailheads access 225-plus miles of hiking and mountain-biking trails, which range from short nature walks to all-day loops up and down steep switchbacks. For a group with varying stamina, try the Marcus Landslide trail, a 3.6-mile out-and-back trek with killer views, interpretive signage about area geology, and enough of a gentle incline to feel like you're getting a workout. Bonus: If the winter rain gods smile, spring wildflowers abound.
To balance out the baseball, look to Scottsdale's troika of cultural pillars, starting with Taliesin West. Frank Lloyd Wright established his winter home and architectural community here in 1937, creating a campus of angular, desert-integrated buildings at the base of the McDowell Mountains. A variety of tours are offered, but you can't go wrong with the twice-monthly outdoor happy hours or the serene yoga, tai chi, or meditation programs.
Scottsdale Museum of Contemporary Art (SMoCA) is a modern downtown building with four galleries and a lounge that showcase often-edgy art, architecture, and design with ever-changing exhibitions. After a tour of the museum, head to the courtyard to sit a spell in artist James Turrell's "Knight Rise" installation, a room-like setting with ceiling opening that offers a meditative look at the heavens.
Not far away, Western Spirit: Scottsdale's Museum of the West is filled to the brim with everything from cowboy artifacts and Hopi pottery to art by Western masters such as Maynard Dixon, Thomas Moran, and Edward S. Curtis. And, yes, you should gladly exit through the gift shop for cool Western-inspired fashions, jewelry, home accessories, and books.
Where to Shop
Because it's considered a swanky destination, Scottsdale is loaded with the usual suspects when it comes to fashionable brands. But there are also local retailers such as Bischoff's Shades of the West in the city's Old Town district. With trading post roots, the shop's adobe building is crammed with all things Southwestern, including cowboy boots, turquoise jewelry, and cactus-bedecked dinnerware. Yes, there are magnets and keychains, but you can also stock up on Arizona-made foods, such as salsas, candies, marmalades, and spices.
In central Scottsdale, Zak's Chocolate has sleek cases filled with an ever-changing array of artisan chocolates in bars, bonbons, turtles, and cups. The owners also work in plenty of local ingredients, ranging from desert honey and prickly pear nectar to foraged cactus seeds. And, it's not all sweets—they also sell a delicious spicy chile-cocoa grilling rub. 
Nearby, design-oriented visitors will like the gallery at Cosanti, architect Paolo Soleri's arts community, where you can pick up a sculptural bronze or ceramic wind bell (they ship), cool tees and jewelry, and bowls based on Soleri's designs. Guided tours of the futuristic compound are a shopping bonus.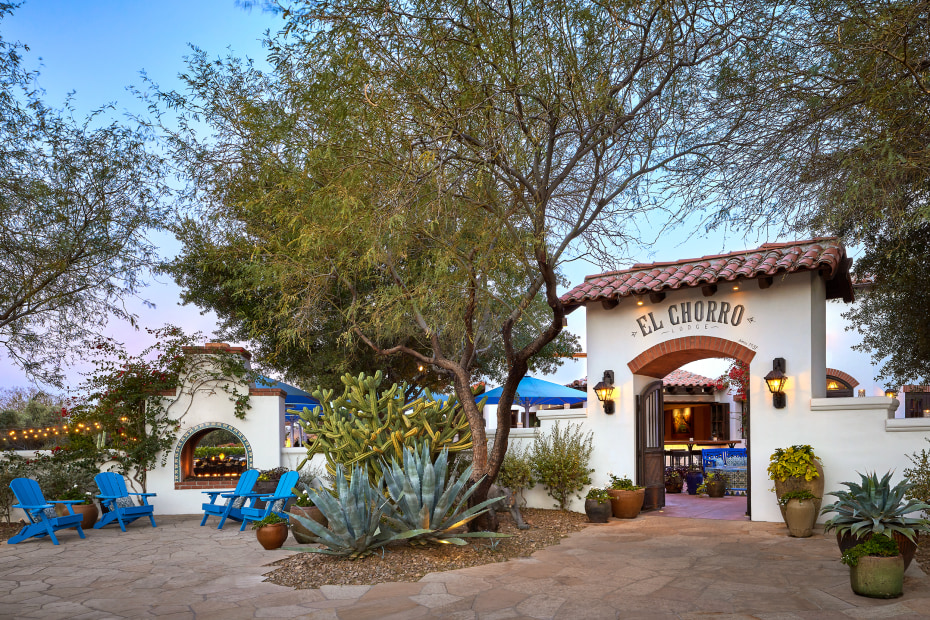 Where to Eat
Scottsdale is scenic, and many restaurants offer a big serving of views. At Cielo, you can dine on achiote-glazed carrots and steak with pasilla chimichurri, but it's the floor-to-ceiling windows and patio that are on equal footing with the cuisine. Housed at Adero Scottsdale resort on the city's hilly eastern edge, the restaurant features primo views of the McDowell Mountains and jagged outlines of Four Peaks during daylight hours and, thanks to dark skies, shimmering constellations and the moon's glow by night.
Mountains also frame The Vig at McDowell Mountain, close to several trailheads, so it's a favorite spot for a post-hike Arizona craft beer, some white bean hummus, and the smoked ribs. Non-hikers can also hang out, sip wine, and admire the sunset's alpine glow on the McDowells and the restaurant's edgy indoor-outdoor architecture. Live music adds to the laid-back ambiance.
Closer to downtown, El Chorro Lodge is old school—literally, starting out as a girls' boarding school in 1934 before becoming a restaurant. The menu is classic, too, with dishes such as beef stroganoff balanced by newer, vegan options such as roasted cauliflower. Reserve a table on the flower-filled patio, pregame with the restaurant's signature sticky buns, and enjoy the dead-on view of landmark Camelback Mountain, a short distance away.
Not far from downtown's Scottsdale Stadium, Mediterranean-influenced Olive & Ivy sits on the banks of a canal, bordered by a lushly landscaped linear park and walking paths. It's a great place to people watch from the restaurant's leafy patio, especially during happy hour, when you can sip a sparkling apricot Paloma and share small plates such as lamb meatballs with pita or the black truffle arancini, served with marinara sauce and pesto.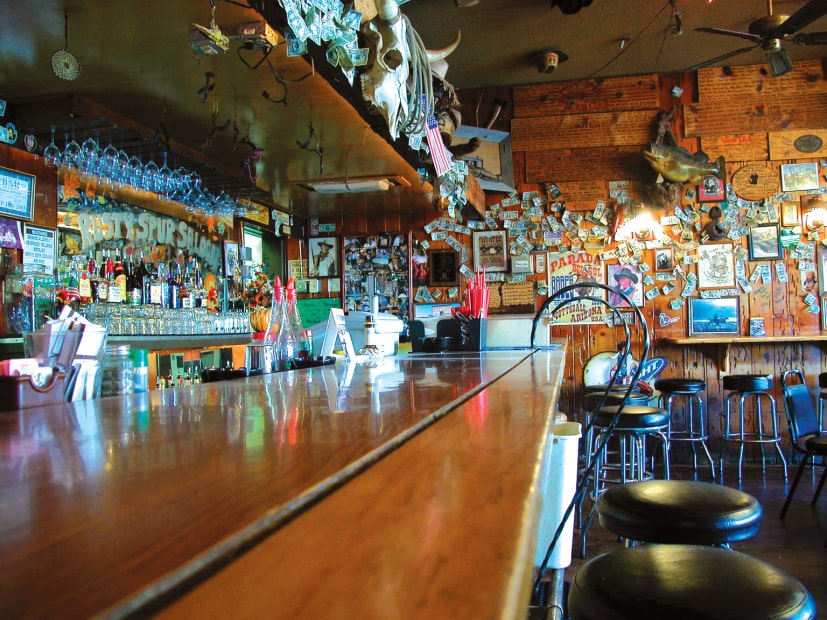 Nightlife
Downtown Scottsdale is known for its nightclubs—velvet ropes, bottle service, and well-clad attendees—but if you manage to stay up late, take friends to two beloved spots for a nightcap and some cut-loose fun.
Handlebar J bills itself as a rib house, but since the 1960s, locals have been coming to this beloved central Scottsdale establishment to dance. Cowboy hats dangling from the ceiling and cow skulls on the wall let you know what to expect, given that country music stars like Waylon Jennings, Toby Keith, and Lyle Lovett have been known to drop in on the house band in the past. If you go on a Tuesday night, "HBJ" has line dance and two-step lessons for those who need to learn some boot-scootin' boogie basics.
In Old Town, the Grapevine opened in 1971 as a Mediterranean-inspired eatery, specializing in lavosh, the Armenian cracker bread served with cheeses and other toppings. Since the '90s, though, the two-story restaurant morphed into a mecca for those who want to belt out "Don't Stop Believin'," "I Want It That Way," and other karaoke classics. The signature Grapeshot cocktail (vodka, grape juice, and soda) can help with courage.