Midcentury modernism—an architectural movement built on wide-open spaces—has thrived here in the West. The style, in vogue from the 1930s to the 1960s, emphasizes simple materials (glass, steel, wood) and design that invites the outside in. Floor-to-ceiling windows create a sense of transparency, while clean lines and sleek furniture encourage a less cluttered way of living. Today, you can tour, eat, and even sleep in midcentury gems all over the West.
The desert resort of Palm Springs, California, experienced a postwar growth spurt and quickly became the capital of modernism, with its exuberant bank buildings, tracts of ranch houses, and sleek movie star residences. In 2006, locals inaugurated an annual celebration of the city's notable architecture, Modernism Week (Feb. 16–26). It has since grown from a handful of design history lectures and home tours into a full-on extravaganza, complete with period-dress cocktail parties and synchronized swimming demos. If you don't make it then, you can join Palm Springs Architecture Tours to explore the area's architectural wonders any time.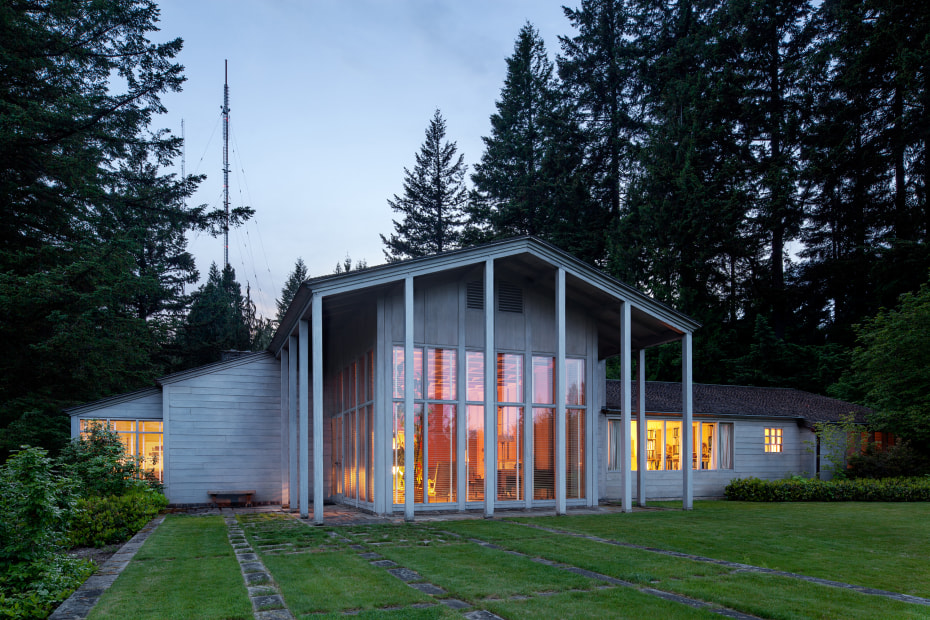 Just 3.5 miles from downtown Portland and open occasionally to ticketed visitors, John Yeon's Watzek House was built for a lumber baron, and it shows. The walls and ceilings are paneled in fir, and the whole house blends so seamlessly into its forest site that the neighborhood coyotes seem to have forgotten it's there. Gaze out the massive dining room windows, and you might see one wander past.
Midcentury cool meets desert heat in Scottsdale, Arizona, at Hotel Valley Ho. The respectfully restored hotel oozes Mad Men–era style, from the yellow, orange, and blue breeze blocks on the balconies to the sculptural fireplace in the lobby. Learn about the Valley Ho's Hollywood past—and see other vintage buildings—on a self-guided midcentury tour of Scottsdale. To get a closer look, tour Frank Lloyd Wright's Taliesin West.
Hanging off a cliff overlooking Seattle's Lake Union, modernist icon Canlis is a grand yet cozy space dating to 1950. Inside, diners are escorted past a hearth of hewed rock and a low-slung, Rat Pack–worthy bar to reach their tables. The views in one direction encompass the water; in the other, the open restaurant kitchen—among the first of its kind in the United States. Here, you might see Canlis' celebrated chef, Aisha Ibrahim, putting the finishing touches on morel mushrooms with koshihikari rice or smoked cacao ice cream with nougatine.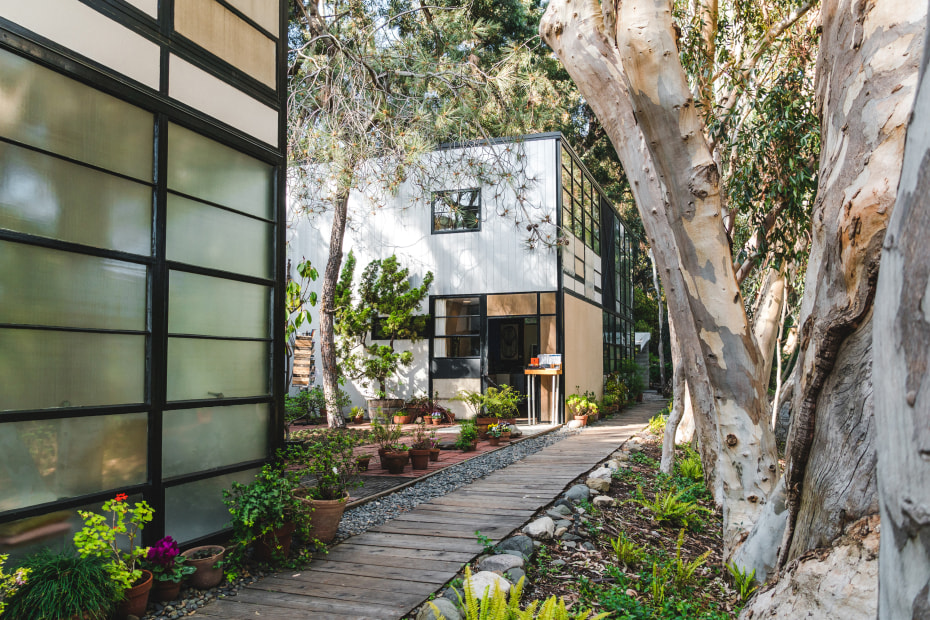 With its Piet Mondrian–inspired facade—a grid of glass, steel, and primary colors—the Eames House makes a splashy appearance in the eucalyptus-covered hills of coastal Los Angeles. Built by Charles and Ray Eames, the designers behind the ubiquitous plywood-and-leather lounge chair, the home is sometimes open to visitors. As you enter, you'll pass from the dramatic exterior into an airy interior full of the couple's furniture pieces.
Salt Lake City boasts one of the West's leading midcentury furniture and accessory stores, the Green Ant. Tucked into a pocket of retro-focused businesses downtown, the shop lures passersby with geometric chandeliers, angular chairs, and mod bureaus. Owner Ron Green notes, "Salt Lake City residents don't move around all the time. I'll often go into midcentury homes where they have the furniture they got when they were married many years ago. I have to make an effort to curb my enthusiasm for what I'm seeing."