If the hot days (or endless fog) leave you feeling lethargic most afternoons, fear not. From Palm Springs to Portland, night markets are buzzing. While they have long been popular in Asia—where the intense daytime heat makes evenings best for shopping, dining, and socializing—they're gaining traction across the U.S., too. Whether it's sipping craft brews, snacking on fruit-filled crepes, or perusing a selection of steel-cut rings while listening to live music, you'll find something at these five night markets around the West worth leaving your couch for.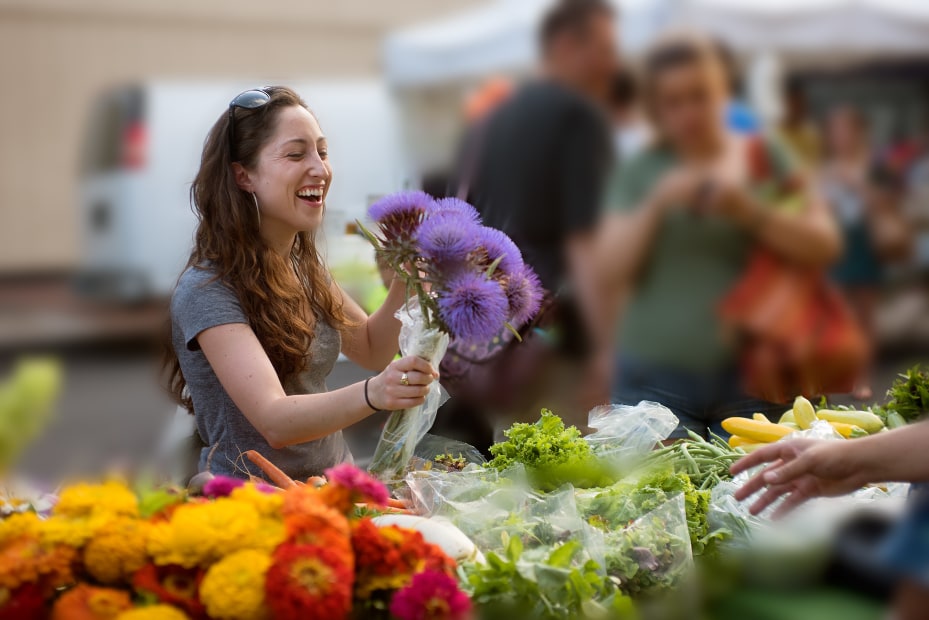 Thursday Night Market, Chico, California
It seems like all of Butte County turns out for this community-driven, weekly night market that takes place around Chico's downtown City Plaza. Expect everything from farm-fresh produce to clothing hand-dyed with Grateful Dead–inspired designs. Entertainers such as balloon artists and jazz musicians will keep your attention while you sample craft brews from the nearby Sierra Nevada Brewing Company. Open April through September.
Wednesday Night Market, Santa Rosa, California
Now in its 31st year, Sonoma County's beloved seasonal night market in Courthouse Square plays host to a bevy of food stalls and trucks that sell items like Cubano sandwiches and roasted corn. Leisurely sip a craft beer or chilled rosé at the wine garden that specializes in local pours before cruising more than 120 stalls offering everything from organic strawberries to handmade jewelry. Settle in for a picnic and people-watching on the grass in the square or enjoy a rotating line-up of Bay Area musicians. Open May through August.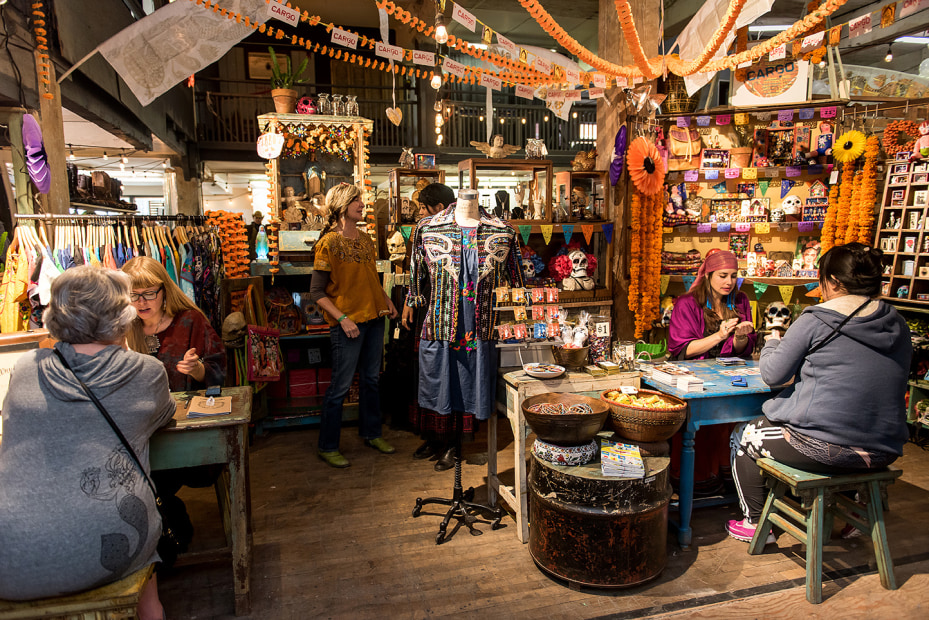 Portland Night Market, Portland, California
Head over to Portland's Central Eastside Industrial District for the indoor/outdoor night market. More than 175 artisans, crafters, and food and drink purveyors come together for an all-ages smorgasbord for the senses. Held within a century-old warehouse and its outside surrounds, the marketplace highlights some of Portland's best, including Pip's Mobile Doughnuts and Chai and Wheeler Bag Co.'s waxed canvas and leather totes. February 8 and 9, April 12 and 13, and July 19 and 20.
VillageFest, Palm Springs, California
Experience the local side of Palm Springs at VillageFest, a gathering of more than 180 vendors that transforms the heart of the city's main stretch—Palm Canyon Drive—into a full-blown street fair each Thursday evening. Shop for handmade almond toffee, goat's milk soap, and retro-inspired wall clocks while sipping on a date shake and snacking on fresh tamales.
Friday Nights @ OMCA, Oakland, California
Enjoy reduced admission prices at the Oakland Museum of California (OMCA) each Friday evening, when this popular art, history, and science space becomes an after-hours event space. Enjoy food trucks, live music, a cash bar, and a marketplace featuring the handcrafted works of local artisans and craftspeople. Along with extended gallery hours, Friday Nights' summer season offers exciting perks such as an outdoor garden for picnicking. Full-blown "block parties" March 24 through August 12 bring the museum's exhibits to life.