Butte, Montana, (population 34,600) has character—hard-won, deep-rooted, unreformed character. It's the kind of place where St. Patrick's Day is as big a deal as Christmas, where Evel Knievel is celebrated as a local hero, and where the most visible landmark is a hole in the ground. A mining town that looks back on its heyday, Butte has that mix of old-time flash and modern grit that happens when the money moves away.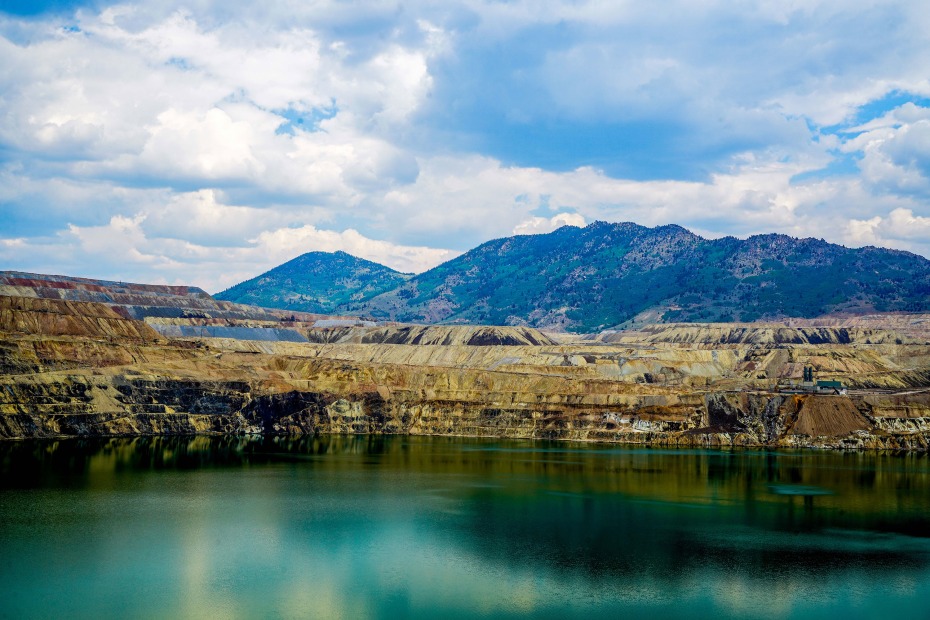 The Berkeley Pit, at the city's northeast corner, was once a giant copper mine, but now it's taking up space and slowly filling with water. No other big industry has moved in to remake Butte—good news for visitors who enjoy unvarnished history. For the price of a cookie-cutter room in most Western cities, you can luxuriate in the master bedroom of the Copper King Mansion, once home to mining baron William Andrews Clark. The room features stained glass windows, a carved fireplace, and an inordinately large collection of antique hairbrushes. You'll even get a full breakfast surrounded by griffins painted on the walls of Clark's dining room.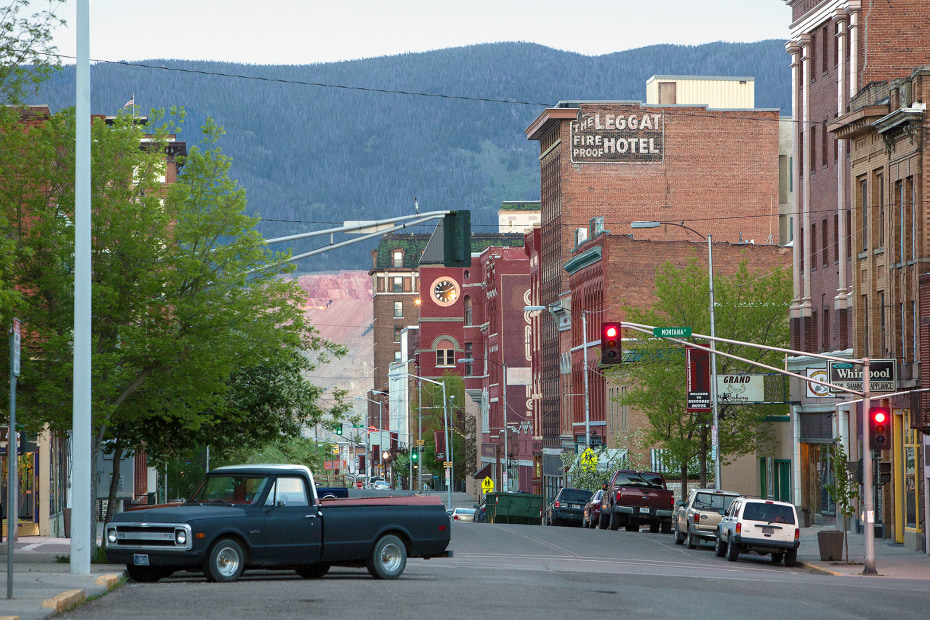 Copper-gilded redbrick buildings in the Uptown District overlooking the pit are graced with painted "ghost signs" for long-gone enterprises: LEGAT FIREPROOF HOTEL and OVERLAND RYE CURES THE BLUES. Take a walking tour in the district and you can step through false doors into basement speakeasies that still look ready for Prohibition-era crowds.
If you visit Butte on St. Patrick's Day, you'll notice that the party is no longer underground. The holiday resonates with the Callahans and Sheas, descendants of the Irish miners and their kin who once made up a fourth of the populace. The iconic parade draws crowds 10 deep in spots, includes floats, horses, and a pipe and drum band. Many onlookers move on to the Silver Dollar Saloon to stomp to "The Irish Rover." Throughout the day, revelers spill from every Uptown bar, and in the evening, Irish dancers perform at Handing Down the Heritage, a kid-friendly event featuring bouncing hair, sparkling outfits, and spirited high-stepping.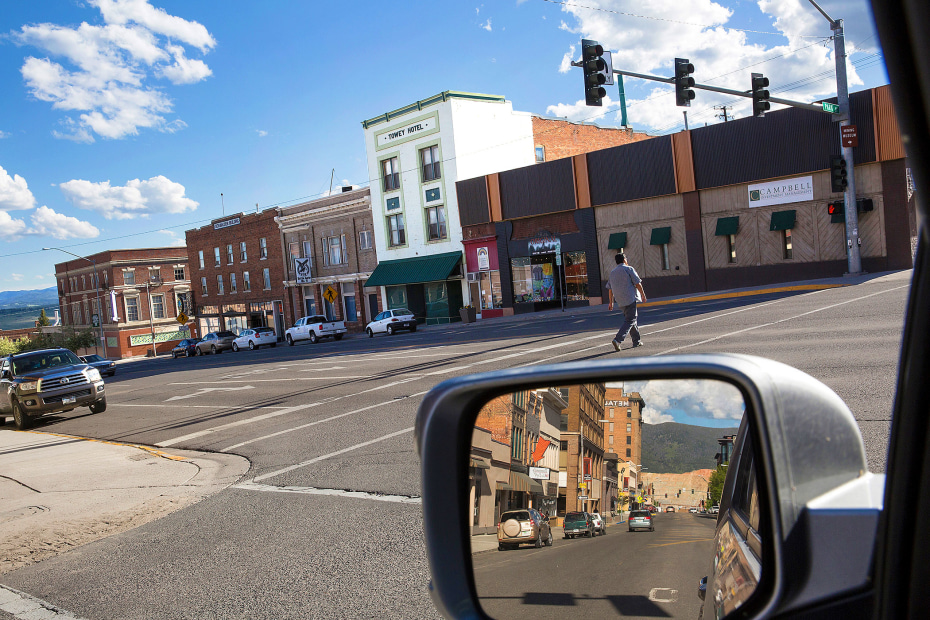 At any time, expect to find some only-in-Butte surprises. Who would predict that the World Museum of Mining, in its big display of vintage dolls, would have a nearly definitive collection of Star Trek action figures? Other attractions include photos of bone-weary miners, drills and ore carts, and tours of abandoned mines. Among 50 period buildings on the grounds are a general store, a blacksmith shop, and a Chinese apothecary.
The free Mineral Museum at Montana Tech naturally has lots of metal—including a gold nugget bigger than a deck of cards—but its most memorable specimen may be the Rheanna Star, a massive cluster of smoky quartz crystals. The Mai Wah Museum—set in a former noodle parlor—displays artifacts from a once-thriving Chinese community, including cards from a gambling game that inspired local Irishmen to invent keno.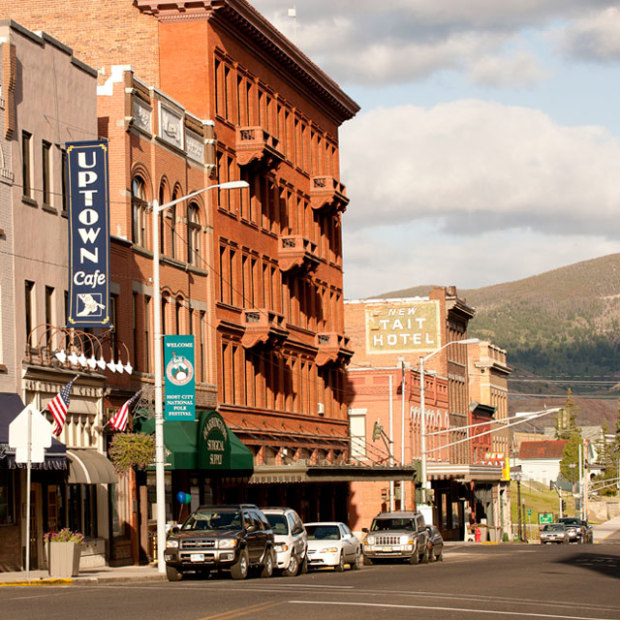 The Asian tradition carries on at the Pekin Noodle Parlor, a popular joint in a hallway at the top of a long flight of stairs. Each booth has a privacy curtain. (The cuisine is classic, with sweet or salty sauces, much like food you'd expect from a Chinese restaurant of the 1960s.) For something more formal, try the Cajun prime rib or seafood pasta at the Uptown Cafe. No curtained booths here, just a relaxed, upscale vibe. The Hummingbird Cafe serves fresh, organic sandwiches and omelets in a rehabilitated bakery.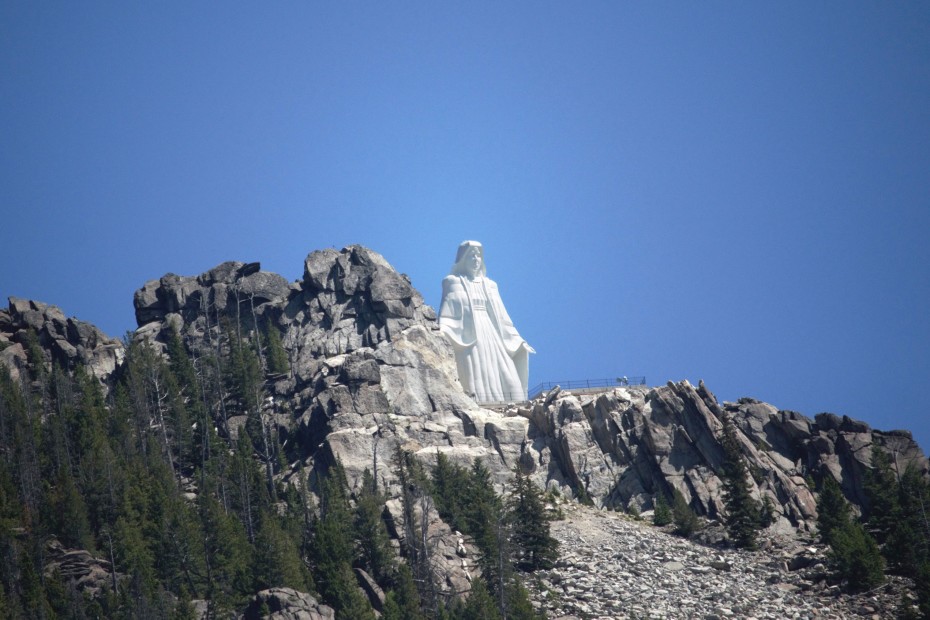 Butte doesn't brag about its natural beauty, but most towns would envy its views south to Fleecer Ridge and east to the Continental Divide, where Our Lady of the Rockies—at 90 feet the tallest Virgin Mary statue in North America—stands with open arms 3,500 feet above town. From June to October, weather permitting, bus tours run up to the Madonna and back. If any nearby site could use her blessing, it's the Berkeley Pit. Within the hole's scoured, rust-colored walls lies a lake shining blue-green with copper compounds and heavy metals that continue to seep from the rock. It's a riveting and thought-provoking scene. But that's Butte. Wherever you go, there's a lot going on beneath the surface.