If you beeline from Phoenix up Interstate 17, you can escape to the Grand Canyon in less than four hours. But why rush? This route is strung with hidden gems, intriguing history, breathtaking viewpoints, and tasty treats. So whether you're a first-time Canyon road-tripper trying to maximize your sightseeing or a seasoned traveler who's felt your curiosity tugged by roadside turnoff signs, there are great reasons to take your time on a trip to the South Rim.
Heading up I-17 on the northern fringes of Phoenix, you'll find the Pioneer Living History Museum. As you stroll through shops and houses from the 19th century, volunteers in period garb are happy to answer questions about life in Territorial Arizona. Don't miss the on-site Pioneer Telephone Museum to discover how Morse code telegraphs evolved into switchboards, rotary phones, and more.
About 17 miles north you can find a general store that has supplied weary travelers since 1918 and Rock Springs Cafe which is famous for its pies. Even if you arrive in the morning, it's smart to pick up slices of apple bourbon or chocolate cherry cream to savor later at a scenic viewpoint.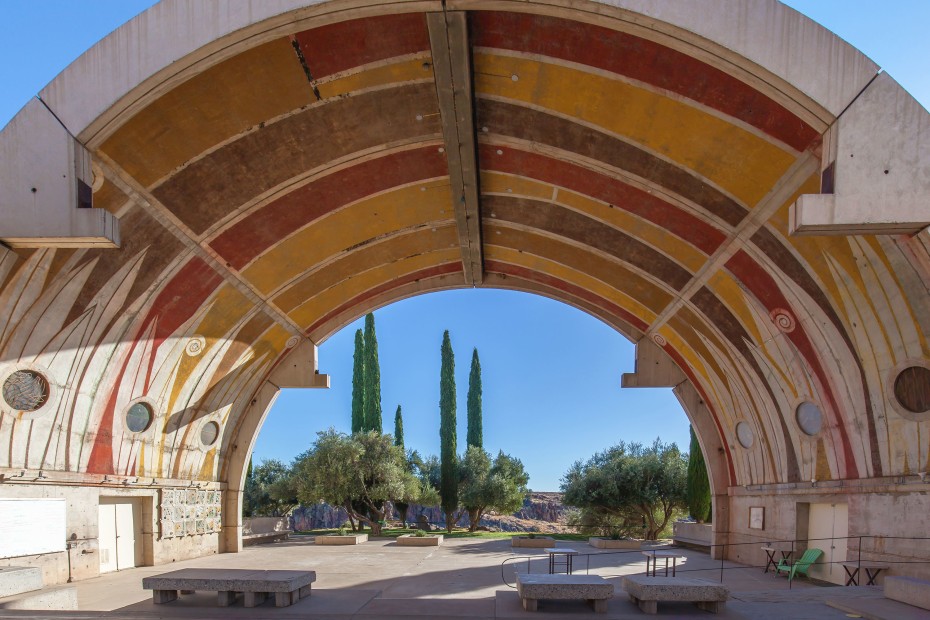 In about 23 miles, you'll see a sign for Arcosanti, an experiment in urban planning that's always been ahead of its time. In 1970, architect Paolo Soleri and his foundation began building this sustainable city as an alternative to sprawl and environmental destruction. You can take a tour (check ahead for scheduling) or just stop for coffee in the airy cafe overlooking Valletta Canyon.
Close to Arcosanti is a junction offering a choose-your-own adventure. You can continue up I-17 or veer west on Highway 69 and then 89 through Prescott, which adds about 10 minutes to the overall drive. The former Territorial Capital, Prescott appeals to history buffs with its Victorian architecture, the Sharlot Hall Museum (home to the former governors' mansion), cowboy and Native American art at the Phippen Museum, and Courthouse Square, which makes a lovely stop for lunch on the lawn.
Most travelers continue on I-17, which offers more major sightseeing opportunities. About 25 miles northeast of Arcosanti, the road descends dramatically into Camp Verde, home to two lesser-known but worthy sites. The small Verde Valley Archaeology Center showcases the artifacts and lifestyles of indigenous communities who've lived in this region over the past 4,000 years—the Yavapai, Apache, and historic Sinagua. Alternatively, Fort Verde State Historic Park transports travelers to the late 1800s, when General Crook's army fought in the Indian Wars.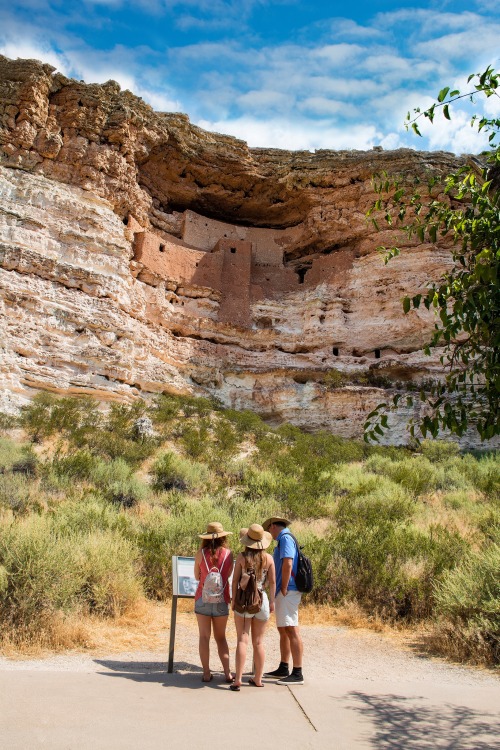 Just north of town, Montezuma Castle—a 900-year-old cliff dwelling—towers five stories high and 100 feet above the ground. This ancient apartment complex was constructed by the Sinagua, who farmed and hunted in the Verde River Valley and climbed home on a series of ladders.
A few miles down the road, you'll reach the junction of I-17 and Highway 179. From here, you can either zip directly to Flagstaff or detour through Sedona, which adds about 40 minutes to the drive, but is essential for first-time visitors to Arizona. If you're in a hurry, head straight to Sedona's Airport Mesa for jaw-dropping panoramas of salmon-colored spires and paprika-hued mountains. If you have time to linger, browse art galleries and artisan stores in Tlaquepaque, designed to resemble a traditional Mexican village. For a casual bite, Tamaliza dishes authentic, handmade tamales (including vegan options) crafted by Claudia Gonzalez, who grew up in Taxco, Guerrero, southwest of Mexico City.
The spectacular scenery continues as you leave Sedona on Highway 89A, which twirls through Oak Creek Canyon's forests. In fall, the maples and sumacs blaze as red as rhubarb. When you emerge from the switchbacks, stop at the Oak Creek Vista viewpoint to take photos and maybe dig into that slice of pie overlooking the colorful chasm.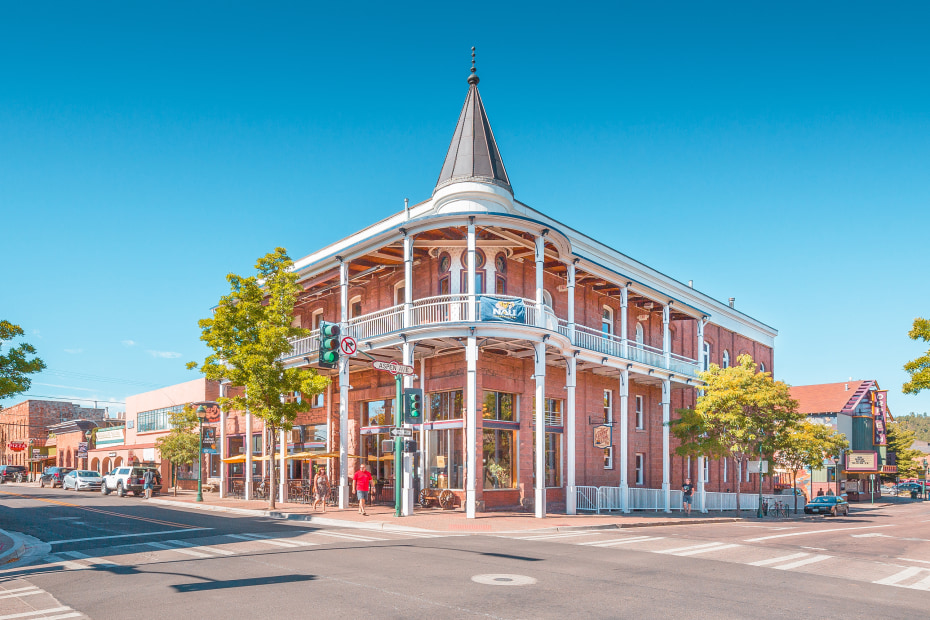 From here, it's about 14 miles to the alpine university town of Flagstaff. At Lowell Observatory, where Pluto was discovered in 1930, science fans can geek out over astronomical exhibits and legendary telescopes. Or, if you'd like an educational primer on the Grand Canyon's landscape and culture, explore the Arboretum at Flagstaff and/or the Museum of Northern Arizona to learn about the Colorado Plateau's plants and native communities. If you haven't had lunch, park downtown and pick up a grass-fed patty at Diablo Burger or a burrito at MartAnne's, then people-watch on a picnic bench in Heritage Square.
As you head west from Flag, you'll cruise Highway 40, which is also the Historic Route 66. In 30 miles, you'll arrive in Williams, where families can ride a kitschy Route 66 Zipline or experience animal encounters. At Grand Canyon Deer Farm, kids of all ages love to feed the deer, pet the llamas, and kiss the camel. But kissing the critters is verboten at Bearizona, because the creatures include bears, wolves, bison, and porcupines.
From Williams, it's an hour and 15 minute drive to the Grand Canyon. Along the South Rim, you can stroll or cycle to stunning viewpoints, take ranger-led tours, and kick back in the dining room at El Tovar to celebrate the end of an epic road trip.