As folks from famously New Age Sedona, Arizona, will tell you, it's all about the journey. So savor the approach along Highway 89A, a byway that winds through high desert, pine forest, and red rocks. En route, you'll find hiking, history, and a haunted hillside hamlet.
Prescott Valley, Arizona is a nature lover's paradise, surrounded by trails to explore and lakes to kayak. Glorious vistas await on the Glassford Hill Summit Trail, which runs across a dormant volcano. Rent a kayak at Watson Lake to nose into hidden coves created by the granite boulders along the shoreline.
Clinging to the side of Cleopatra Hill, Jerome looks improbable—and it is. Once a ghost town, the burg now bursts with life as an artists' enclave, where funky shops and galleries line the serpentine streets. For killer Verde Valley views, stop at the Haunted Hamburger for a stacked Ghostly Burger. Then visit the Jerome Grand Hotel, a former hospital famed for paranormal activity.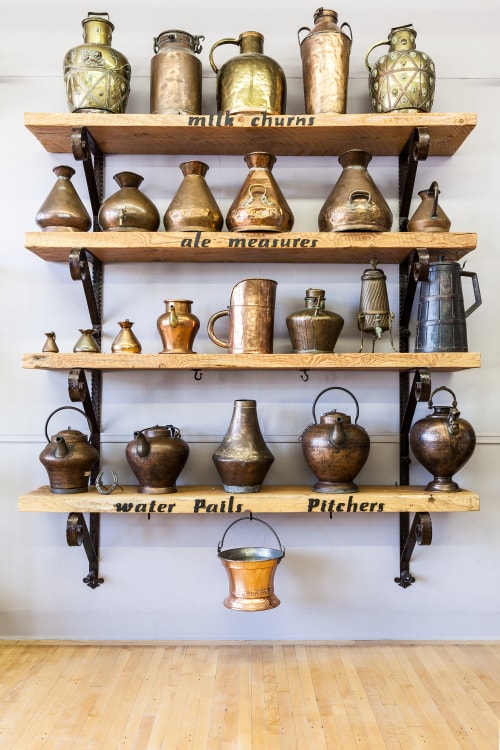 You'll find history everywhere in Clarkdale, from the old-school facades on the main drag to the Arizona Copper Art Museum. The museum displays more than 5,000 pieces dating as far back as 3500 b.c. Clarkdale is also home to the railroad depot, where you can board a train for a roundtrip ride through Verde Canyon for the chance to see deer, bald eagles, and spectacular fall color.
Between Clarkdale and Cottonwood sits Tuzigoot National Monument, the site of an ancient hillside pueblo built by the Native Sinagua people. Just down the road, Cottonwood's Old Town hums with businesses that highlight the fruits of the Verde Valley's thriving vineyards.
Marvel at Sedona's red rock majesty on one of 60 hiking trails, which traverse burbling streams and steep canyons. Or wander Sedona's uptown neighborhood, where galleries rub shoulders with restaurants. A good bet: Meander along Oak Creek, then land at Oak Creek Brewery & Grill, where you can enjoy a house Nut Brown Ale along with the scenery.