At the junction of three Sonoma County wine valleys, small-town Healdsburg's autumn bounty spills over with red-gold grapevines, whole cellars' worth of wine, top-notch dining, and sleek—yet cozy—places to stay.
Sixty-five miles north of San Francisco, on Highway 101, Healdsburg is centered on a walkable downtown plaza where special events and mild evenings attract friendly locals throughout the fall. With a mix of Northern California ease and European charm—the plaza is surrounded by well-preserved 19th-century buildings—Healdsburg is an ideal home base for welcoming the harvest.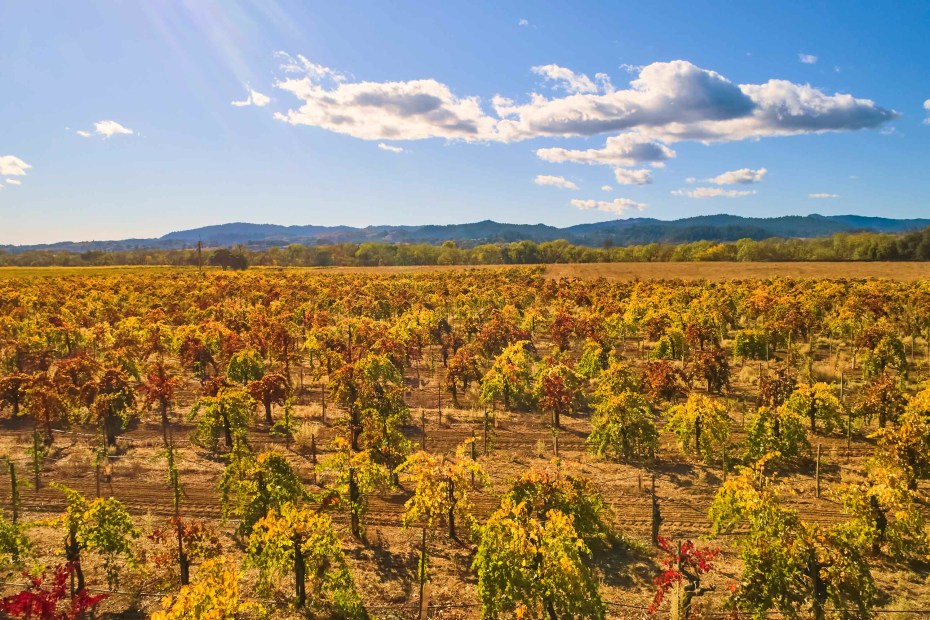 Healdsburg Tasting Rooms
Healdsburg has more than 100 wineries spread across three valleys: Russian River, Dry Creek, and Alexander. Conveniently, you'll find several tasting rooms on and around leafy Healdsburg Plaza, such as Banshee, where reservations are encouraged; Idlewild, specializing in Piedmontese varietals like barbera; and the gilded, peacock-feathered JCB Tasting Salon, which features the sparkling wines and Bordeaux-style blends of celebrity winemaker Jean-Charles Boisset.
A half-mile walk from the plaza and across the street from the Russian River, the Old Roma Station was built in 1875 as the French-American Winery and now houses a collective of 11 area wineries. Hart's Desire (named for winemaker John Hart's wife, Desire) offers pinot noir, viognier, petite sirah and more, while Hudson Street Wineries pours the wines of five small Sonoma County wineries including Vokel, whose chardonnays and rosés can only be tasted here. Across Front Street from Old Roma, you'll find the sprawling deck and gardens of Davis Family Vineyards, known for estate pinot noir, syrah, and old-vine zinfandel.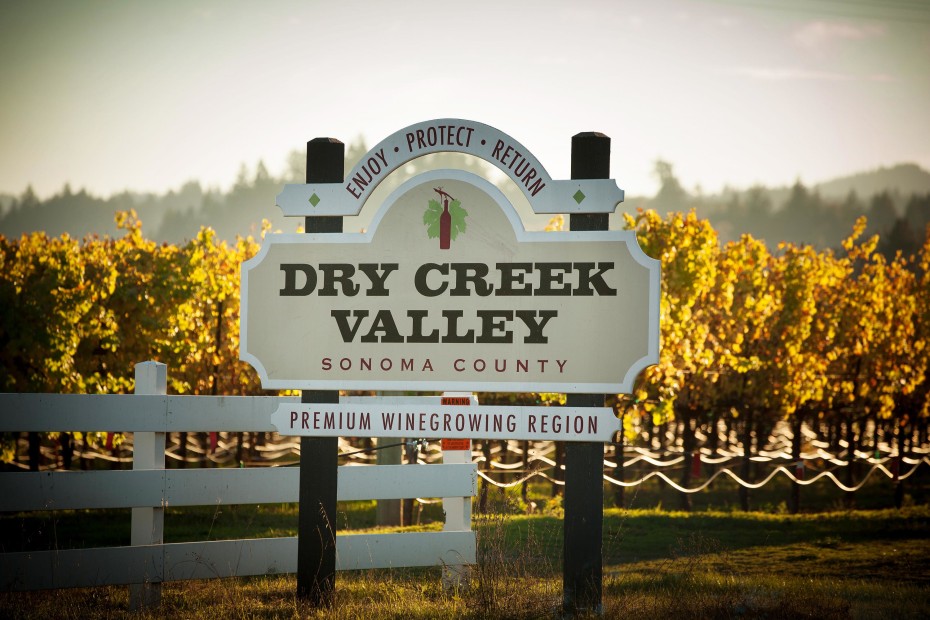 Wine Tasting Trails Near Healdsburg
Within a few miles of downtown Healdsburg, there are three main routes for wine tasting.
Westside Road, Russian River Valley
South of downtown, taste the chardonnays and pinot noirs at the stunning hilltop MacRostie Winery and Vineyards, garden-rimmed Rochioli Vineyards and Winery, and historic Landmark Vineyards. Enjoy some estate zinfandel beside the elegant fountains at Matrix Winery, and visit cozy Moshin Vineyards, which crafts a dozen styles of pinot noir in addition to several other single-varietal whites and reds.
Dry Creek Road, Dry Creek Valley
North of downtown, visit the funky Kokomo Winery to sample their dry muscat blanc, and ask to play their creative guessing game using wine-themed stickers based on classic album covers—if you guess the right musical artist you win the sticker. Sample amazingly inexpensive chenin blanc on the manicured grounds of Dry Creek Vineyard, savor wood-fired pizza made with house-made olive oil at Trattore Farms, and—with a Rhône-style blend in hand—look for autumn veggies and cuddle up to cats in the organic gardens at Preston Farm and Winery.
Highway 128, Alexander Valley
A bit north of Dry Creek Road, off the Lytton Springs Road exit of Highway 101, is the French-château-style Jordan Winery. Make an appointment to taste chardonnays and cabernet sauvignons, or to join the annual vineyard hike the third week of October. Continue on to enjoy merlots and whites in the lush veggie gardens of Medlock Ames; sample estate cabs while petting friendly Capone, Hawkes Wine's resident pup; and swing by the LEED-certified Silver Oak Cellars to enjoy sweeping views of their 70-acre cabernet vineyards.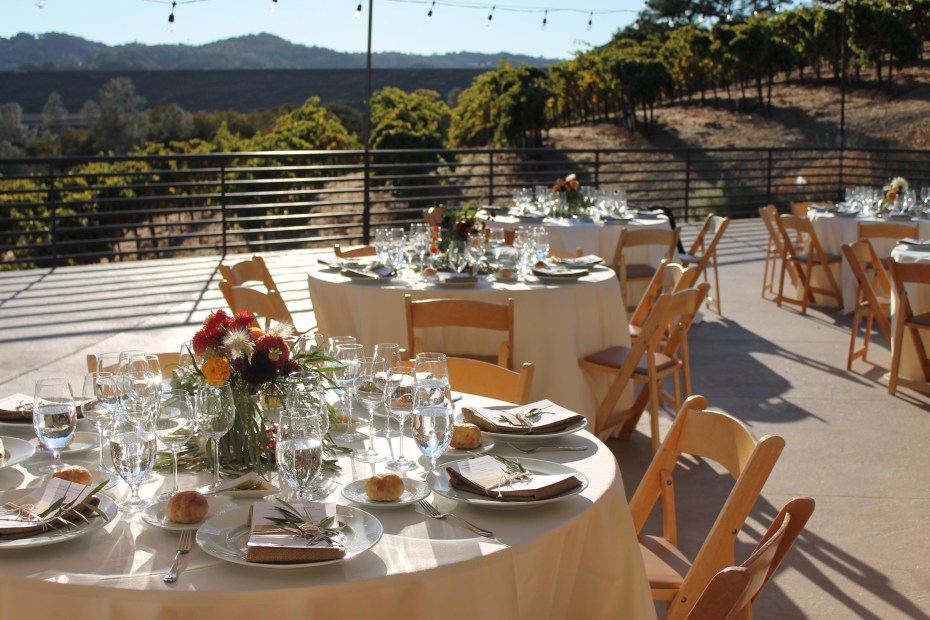 Fall Harvest Celebrations in Healdsburg
Throughout September and October, you can indulge in festive wine harvest dinners at area wineries such as Alexander Valley Vineyards and Sbragia Family Vineyards, or in late September, join the educational Harvest Celebration at Kendall-Jackson Wine Estate & Gardens, where you can learn about wine blending and barrel making while enjoying wine, live music, and plates from local purveyors such as Rocker Oysterfeller's, Valette Healdsburg, and Point Reyes Farmstead Cheese Company.
Pinot on the River is held the third Sunday in October in the Healdsburg Plaza Square, and features the wines of 80 small-production pinot noir winemakers, such as Papapietro Perry, Martinelli, and Ferrari-Carano. During the first weekend in November, dozens of area winery tasting rooms—like Comstock Wines, Merriam Vineyards, and Longboard Vineyards—participate in the Wine and Food Affair, preparing their favorite recipes for you to sample alongside their ideally paired wines.
Get Outside in Healdsburg
Every Sunday through mid-October, local outfitter Rubicon Adventures leads a stand-up paddleboard tour of the Russian River, departing from Wohler Bridge, a one-lane steel truss built in 1921 near Westside Road. A brief SUP training is provided before you set off down the river alongside river otters, herons, ospreys, and eagles. Tours meet at 9 a.m. and end by noon, leaving plenty of time for afternoon wine tasting.
Walk off some of that wine with a hike in the Healdsburg Ridge Open Space Preserve, a 155-acre outdoor recreation area with three miles of hiking trails through wetlands and grasslands, as well as Black Oak woodlands that turn brilliant gold in the autumn.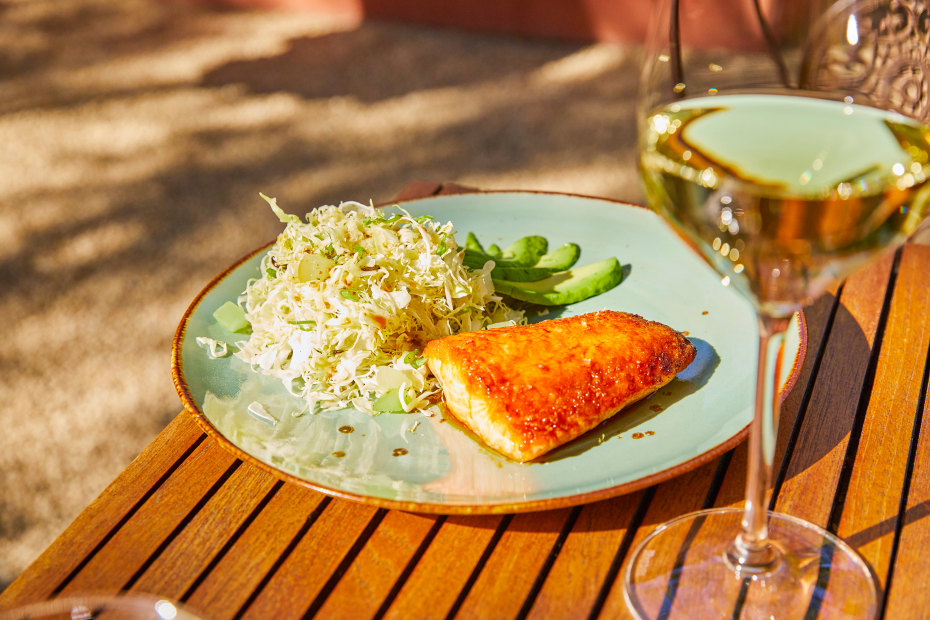 Can't Miss Restaurants and Cafes in Healdsburg
Local fall produce in Sonoma County includes persimmons, parsnips, and Brussels sprouts, which can be found on seasonal menus at farm-to-table restaurants throughout Healdsburg. Rustic-chic Barndiva's modern country cuisine can be enjoyed Wednesday through Sunday for brunch, lunch, and dinner, while stylish Valette makes its own charcuterie, pasta, jam, and more, which are highlighted in the five-course tasting menus. Or try to book a table at the highly lauded SingleThread—topped with a rooftop garden and serviced by its own extensive farm—which offers an 11-course tasting menu.
Every Saturday morning (8:30 a.m.–12 p.m.) through November, you'll find the Healdsburg Farmers Market in West Plaza Park's huge parking lot. Sip a Fruit-Moto smoothie as you wander the 40-plus-stall market, sampling Volo Chocolates, Valley Ford cheeses, and chickpea-flour snacks from Sonoma Smart.
When you just need something sweet, stop into Noble Folk for fresh-baked pies like caramel-peanut, with or without house-made ice cream. Both spots serve San Francisco's small-batch Coffee Manufactory, but for a locally roasted brew, don't miss the rich blends and espressos at Flying Goat Coffee.
Where to Stay in Healdsburg
Opened in August 2018, the 14 suites at Marriott's 122-room Hotel Trio Healdsburg include full-size kitchens, and you can easily stock up across the street at Big John's Market, a local Healdsburg favorite. Play some bocce, regroup in the heated outdoor pool, rent the hotel's bikes to get around, or hop on their free shuttle to downtown.
Topped with a plant-studded living roof and set in the heart of downtown, the 36-room, casual and eco-friendly H2hotel is home to the locally popular farm-and-sea-to-table Spoonbar, as well as a solar-heated creekside pool.
Three blocks from Healdsburg Plaza, the one-level, family-owned L & M Motel is a brightly restyled 1950s motor court with a heated outdoor pool, plus—for breezy fall nights—a jacuzzi, cedar sauna, and Adirondack chairs surrounding a communal fire-pit.