Savvy shoppers know to head to the source for the freshest, best-tasting products. So it should come as no surprise that the fertile Napa Valley is a must-stop mecca for world-class provisions—from wines and olive oils to cheeses and baked goods—the area is home to countless products that are grown, produced, or sourced regionally. Here are some of our top picks beloved by locals, award-winning chefs, and visitors alike.
Model Bakery, St. Helena and Napa
Deeply golden, puffy, and buttery, the English muffins at the Model Bakery are legendary. So much so that Oprah Winfrey has been known to mail-order them. They're even featured in the breakfast offerings at some of the valley's boutique hotels and B&Bs. The muffins are so in demand that there's a limit of six per customer—unless you reserve ahead of time. If they're sold out, indulge instead in a Morning Glory muffin, peanut butter chocolate-chip cookie, or sourdough loaf made with a wine grape-based starter. No matter what you choose, you can't go wrong at this bakery, started in the 1920s and taken over by current owner Karen Mitchell in 1984—who now runs it with her daughter, Sarah Mitchell Hansen.
Sunshine Foods Market, St. Helena
You know a place is a culinary hot spot when three time Michelin-starred Chef Christopher Kostow of the Restaurant at Meadowood says he can't walk through the doors without running into people he knows. Sunshine Foods Market is where locals like him flock for groceries for their families. The market is known for its quality products, many sourced locally and sustainably. Fresh fish is delivered up to five times a day, seven days a week. There's USDA Prime grade beef in the butcher case, as well as ducks from Liberty Farms in Sonoma and chickens from Petaluma Poultry. The wine selection numbers in the hundreds, including bottles from boutique wineries that have allocated a sizeable percentage of their production exclusively to the store. There's even a small selection of fresh pastries, brought in daily from Napa's Sweetie Pies and Yountville's Bouchon Bakery.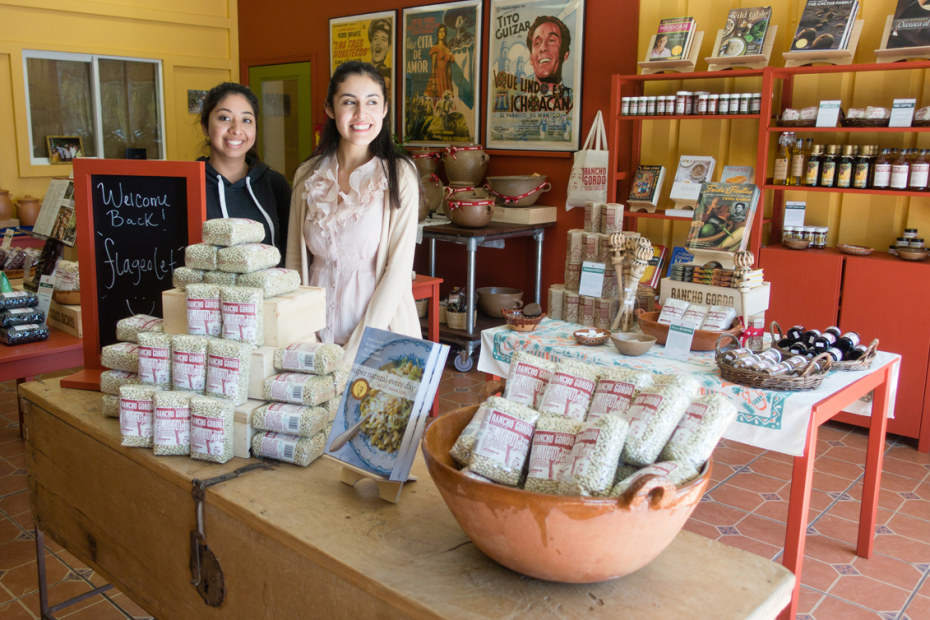 Rancho Gordo, Napa
If a top-notch restaurant in the valley or Bay Area is serving beans, it's a good bet they are getting them from Rancho Gordo. Founder Steve Sando works with small farms in Central California, Oregon, Washington, New Mexico, and Mexico to source a variety of heirloom dried beans packed with flavor, history, and culture. Unlike commodity beans that get packaged, then end up sitting around for who knows how long, Rancho Gordo beans have a noticeable freshness. As such, they typically cook a bit faster. Discover beans such as Eye of the Goat, Christmas Limas, and Yellow Indian Woman. Although the beans are available online, there is a small retail store at Rancho Gordo's headquarters where the beans can be purchased directly every day except Sundays.
Oakville Grocery, St. Helena
It's hard to miss the iconic store right off Highway 29 in St. Helena, which makes it a perfect stop for cyclists and winery visitors in need of sustenance. Founded in 1881, Oakville Grocery is the oldest continually operating grocery store in California. Fresh sandwiches, such as the Oakville Chicken Salad and BLTA (with the additions of avocado and serrano aioli to the classic), are irresistible. It pays to peruse the shelves, too, as the store prides itself in selling the best small-scale artisan food products from Napa, Sonoma, and beyond. It's the place to pick up gourmet olive oils, jams, sauces, honey, pickles, cookies, cocktail mixers, and wines for souvenirs or gifts.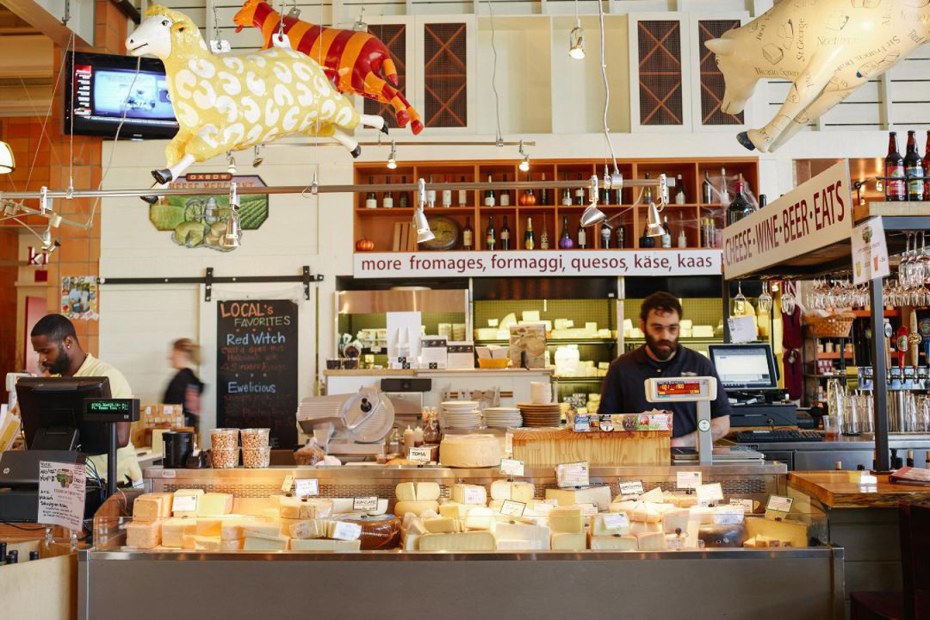 Oxbow Cheese & Wine Merchant, Napa
There are so many great shops and restaurants to explore inside the Oxbow Public Market, but one must-stop is definitely the Oxbow Cheese & Wine Merchant. Let the expert cheesemongers introduce you to a new favorite cheese, either locally produced or imported, to take home or pack on a picnic. Or snag a seat at the wine bar to enjoy a curated selection on a "Cheese & Cheese Board,'' served with a Model Bakery baguette and best enjoyed alongside a draft beer or glass of wine. Take a moment to look through the wine displays, where descriptions written on chalkboard tags make it easy to find the wine you're after.
Finesse, Yountville
Imagine enjoying the same stellar produce that the Michelin three-starred French Laundry uses. You can at the farm stand outside Finesse The Store, Chef Thomas Keller's retail shop. On Sundays, June through mid-October, the stand sells the produce grown at the French Laundry garden, across the street from the restaurant, as well as fruit from family-owned K&J Orchards in Winters. There's everything from heirloom tomatoes and melons to stone fruit and pumpkins. While at the store, you can also pick up bars of Keller's K&M Extravirgin Chocolate (made with premium Italian olive oil), French Laundry-famous blue aprons, or any of Keller's signed cookbooks.