10 End of Summer Food Festivals in the West
Indulge in the season's best—and wackiest—foods at these late summer and early fall festivals around the West.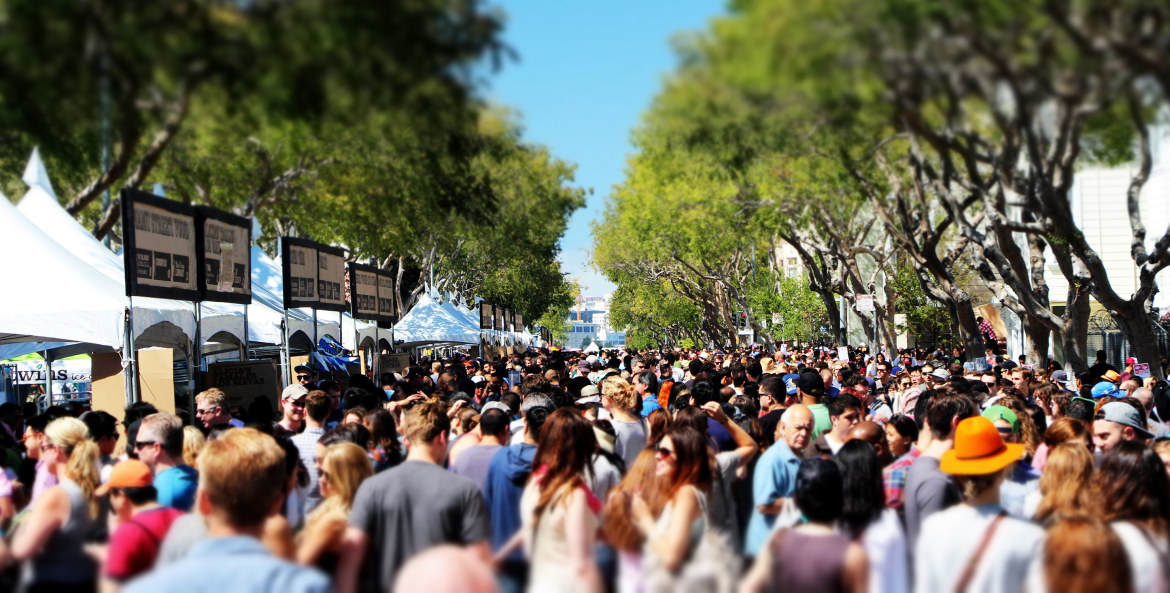 From tacos to chokecherry salsas, crawfish to craft brews, indulge in the season's best—and wackiest—foods at these festivals.
San Francisco Street Food Festival
More than 40 Bay Area restaurants and chefs bring their vans, carts, and booths to give attendees a real taste of the city and the cultures that have shaped it at La Cocina's San Francisco Street Food Festival. Dig into foods with roots around the world while jamming to local music and joining family-friendly activities at The Power Station on Potrero Point.
Tualatin Crawfish Festival in Tualatin, Oregon
Since 1951, both visitors and local residents have flocked to the annual Tualatin Crawfish Festival in Northeast Oregon to feast on the small crustaceans that reside in the Tualatin River. Try a crawfish roll, or purchase a bucket of crawfish with corn and potatoes as sides. Beer and wine is available to quench your thirst.
Sausage and Cider Fest in Covington, Washington
Pair dozens of hard ciders from around the Northwest with an assortment of snackable sausages at the Sausage and Cider Fest in Covington Community Park. Don't worry if you're not a cider fan: wines, meads, and even a few craft brews are also on tap, along with live music and lawn games such as cornhole.
Mile High Brewfest in Prescott, Arizona
More than 150 artisan craft beers from Southwest vendors and breweries are on hand at the Mile High Brewfest. Pair brews from the city's Granite Mountain and Lonesome Valley breweries with tastes from local eateries and food trucks, all while enjoying live music and the evening air.
LA Taco Festival, California
BYO blankets and chairs and settle in for a delectable fest at the annual LA Taco Festival in Downtown LA's Grand Park. Vendors and popular food trucks such as LA's Oaxaca on Wheels and Kogi BBQ supply the goods, which range from al pastor tacos to tofu-filled bites.
Insider tip: Take the metro to the Civic Center/Grand Park Station to avoid the hassle of parking.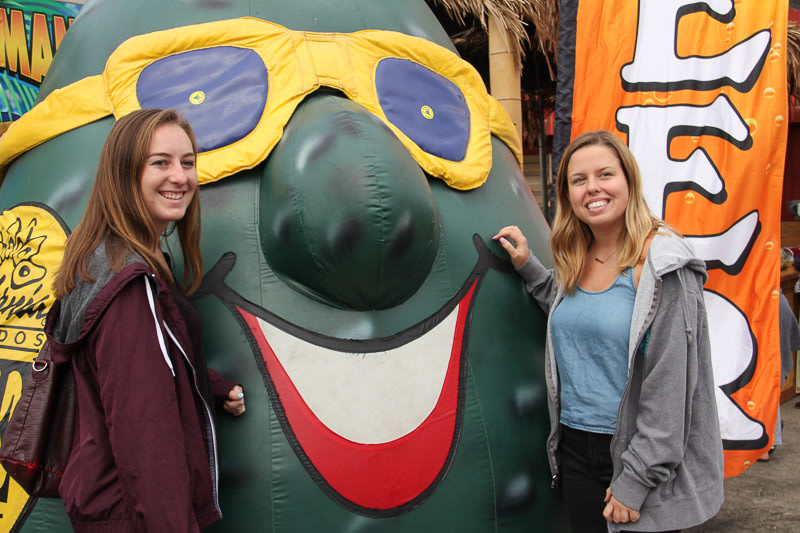 Avocado and Margarita Street Festival, in Morro Bay, California
Raise a glass to California's official state fruit at the annual Avocado & Margarita Street Festival held just north of San Luis Obispo on the Central Coast. Along with avo-infused dishes, there are events such as an avocado juggling contest and a pit toss, as well as an ample supply of margaritas—from classic to jalapeño flavored.
Chokecherry Festival in Lewistown, Montana
From jams and jellies to syrups and wines, Montana's Chokecherry Festival pays homage to the small, maroon-colored berry that grows wild throughout Lewistown—the state's "Chokecherry Capital"—in a myriad of ways. Sample chokecherry mustards, salsas, and cakes, try your skills in a pit spitting contest, or shop for a souvenir.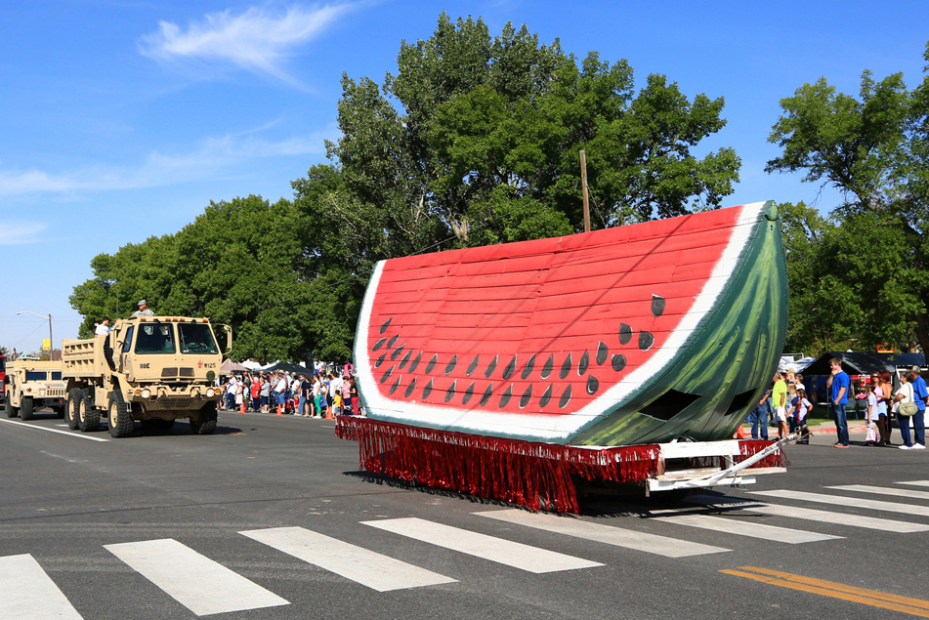 Melon Days Festival in Green River, Utah
Whether it's watermelons, cantaloupes, or honeydew melons that whet your appetite, you'll find plenty to feast on during the weekend-long Melon Days Festival. Running for more than a century, this celebration at the end of the growing season takes over the whole town with a melon eating contest, car show, carnival, 3-man Scramble tournament, and, of course, a parade.
Las Vegas Greek Food Festival, Nevada
Fill up on stuffed gyros, filo-crusted spanakopita, and baklava smoothies at the long-running Las Vegas Greek Food Festival, now in its 46th year. Along with its fabulous array of food, expect plenty of music and folk dancing to boot.
Kona Coffee Cultural Festival in Kona, Hawaii
It may feel be in November, but with 10 days of coffee-infused events, there's plenty to get your heart racing at the Kona Coffee Cultural Festival and leave you feeling as energized as you did in the summer. Visit local coffee farms, taste fresh brews, and let the deep culture wash over you with parades, dances, and more.